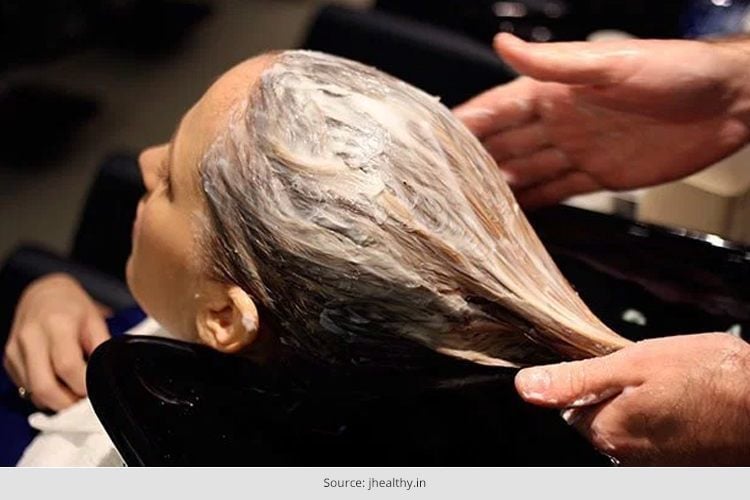 Beautiful hair doesn't come easy. You have to take proper care of it, feed it externally and internally with good food so that it reflects on your hair. Many people have realized that there are tons of synthetic products available in the market, but the only thing that work the best are natural and organic products. One such product is multani mitti for hair. Confused? Well, until recently, most of us didn't know about multani mitti for hair care. We thought this product is only for the skin and for improving the health of the skin. Well, the good news is, multani mitti can be used for hair care as well as skin care! Now isn't that a great value for money?
Multani Mitti For Scalp
Just like we said before, multani mitti had been used for hair care before but it is only recently that people have come to know that multani mitti can have many benefits for your hair too. In this article we will talk about you can use multani mitti for scalp and multani mitti for hair growth.
Multani Mitti Hair Pack For Dry Hair
Hair Pack 1:
For most of us who have dry hair, our hair looks very damaged and lack luster. Multani mitti hair pack with certain ingredients can make your hair get back that shine.
Here is what you will need:
Two teaspoons of Multani Mitti
Sesame Oil
Procedure:
First, massage your hair properly with Sesame oil and keep it on for at least half an hour
After half an hour, take multani mitti and mix it with water to make a smooth paste and apply this paste to your hair
After about another half an hour, wash the paste away with lukewarm water. Shampoo if needed
Use this paste at least twice in a week for smooth and shiny hair
Hair Pack 2:
Another hair pack is very popular to get rid of dry and damaged hair.
Here is what you will need:
Multani Mitti
Yogurt
Lemon Juice
Honey
Procedure:
[sc:mediad]
Take the plain yogurt in a bowl and mix it with multani mitti
Mix this paste well so that no lumps are formed
Now pour the lemon juice and honey into this mixture and stir it well
Apply this paste to your scalp, concentrating more on the hair strands rather than the roots and keep it on for at least 20 minutes
Wash off with cold water
Multani Mitti Hair Pack For Pesky Dandruff
Ugh, all of us hate dandruff and that persistent itching which accompanies dandruff. But there is a certain multani mitti pack which can help you get rid of that dandruff.
Here is what you will need:
Fenugreek Seeds' paste
Multani Mitti
Lemon Juice
Procedure:
Soak the fenugreek seeds in water overnight and then grind the seeds in a blender
Now to the fenugreek seeds add the Multani mitti
Now to this mixture, add lemon juice mix well to create a smooth paste. Stir it well so that there are no lumps in the paste
Now apply this paste on your hair scalp and leave it on for about 30 minutes
Once it is dry, wash off with a mild shampoo and condition it well
The fenugreek seeds and lemon juice are very effective in reducing dandruff. Use twice in a month to get rid of all the dandruff
[Also Read: Dandruff Treatment At Home Was Never This Easy]
Multani Mitti Hair Pack For Hair Growth
Multani mitti is an amazing product for hair growth and with regular use it can help your hair to grow. Here is a hair pack that promotes hair growth.
Here is what you will need:
Aloe Vera Leaf
Multani Mitti
Lemon Juice
Procedure:
Mix the juice of aloe vera and multani mitti with lemon juice
Apply the paste on your scalp and leave it on for at least 20 minutes
Wash off with lukewarm water
Repeat this hair pack at least thrice in a month to really see a difference
So these are our best hair packs to strengthen your hair with multani mitti.