Trying out an old pair of jeans is like hugging an old friend. They're familiar and you can't seem to part with them. After all, they always remind you of your good old days, may be college days.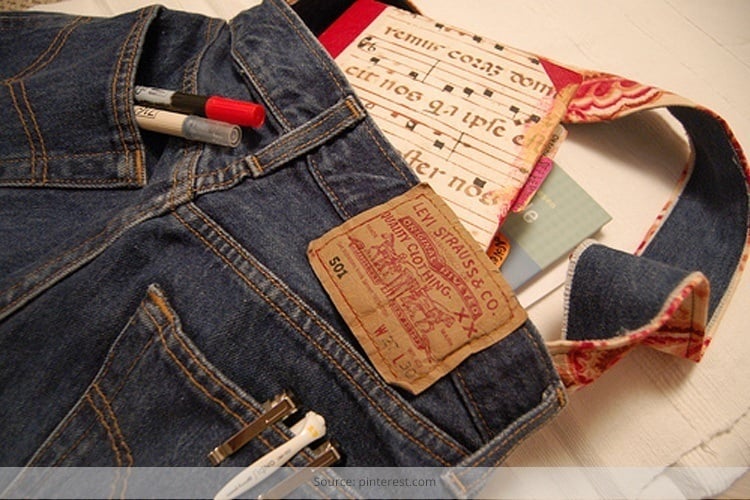 Remember the popular number by KK, "Puraani jeans aur guitar"
[Also Read: How To Stretch Jeans]
In our last edition, we had talked about organizing our closet and had suggested you to store up items, say jeans which you haven't worn them for months. Instead of instantly donating them, you can keep them in a bag and check-out if it can be of any of your use in future.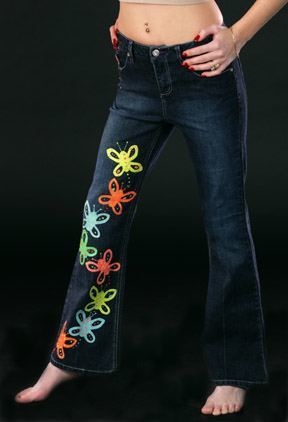 In this edition, we are asking you to take that jeans out of that bag and try enhancing it. Trust us, you can not only end up with an impressive dungarees, but also discover your hidden talent and above all, you'll truly enjoy creating a fabulous piece of art on jeans.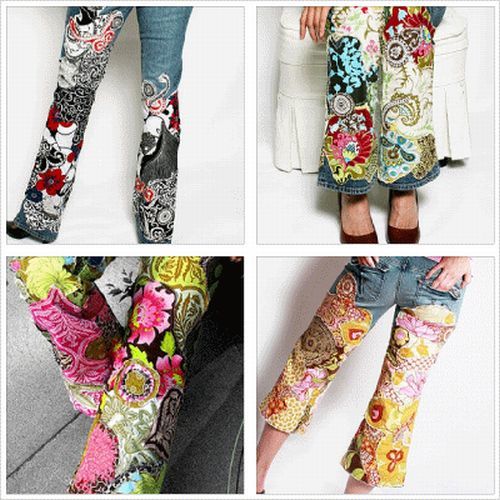 If you've got a flair for art and painting has been your pass time hobby then you can change the look of your pair of old denims by decorating them with different shades of fabric paint.
Few years back, Bollywood actor, Salman Khan had made quite a stir in the fashion industry, when he donned a pair of jeans, featuring his own creativity. the world not only came to know about his hidden talent, but it instantly became a trend overnight.
How to paint jeans? Read on!!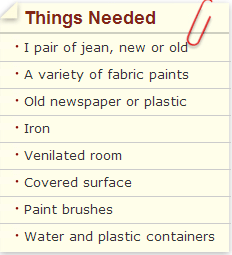 1. Select the pair of old  jeans, you've decided to paint. Wash it and dry it, as they have not been in used in a long time.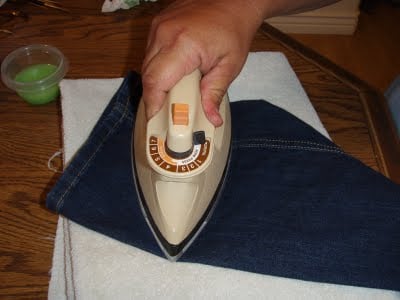 2. Now iron the jeans and stretch them on a table. Make sure you've adequate space left, so as to prevent any kind of possible paint splatters.
3. Cut down a piece of cardboard, so that it can slide down into your pants. This should cover the entire underneath area, you're planning to paint. By this, you can prevent the paint from spreading to the other side of the dungarees.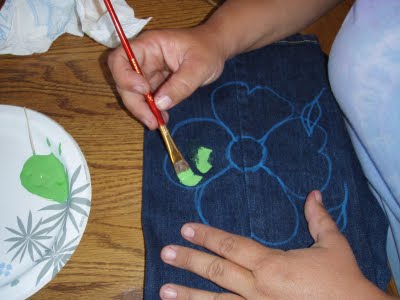 #4 Now you can secure the stencil by taping the edges or by applying a self-sticking the thin material. Now use the plates as your gusto and squeeze out your desired shades and also keep a separate plate for mixing the colors.
#5 Always use different size of brushes and never dot the paint in even amounts throughout the stencil. Remember, you're not using different brush strokes, so stick to short and quick dabs instead. Don't scrunch up or press your bristles too hard.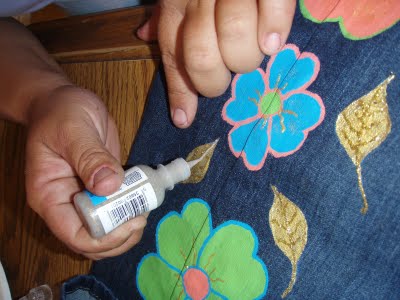 6. Now leave your jeans at least overnight to let the colors set on the applied areas. After the paint dries out, you should now iron the art, by putting a dishtowel in between.
7. Now again wash your jeans in cold water. You can turn inside out to make sure your image doesn't get spoiled. Now don't spin in your washing machine, rather air dry them.
P.S. Make sure you use fabric paints and not acrylics, as they can crack over time. You can also use fabric pens if you prefer.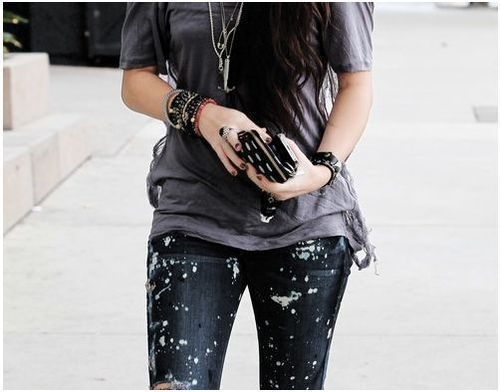 Melody Fuhr, the VP of Perry Ellis' New York denim team used the word "painterly" as a trending term for jeans, which means that any kind of creativity you put on your old pair of jeans and it's probably going to match the trend.
[sc:mediad]
So, spend a Sunday lazy afternoon in exploring your hidden talent and showcase your creative art on jeans.
Here's a video on how to use paintbrushes on fabric & jeans. Have a look!
Some eye soothing items for you..
Did you know?
Sweden based artist Ian Berry, popularly known as Denimu, works on different shades of denims to create some incredible paintings of urban landscapes and cityscape. The remarkable blend of shades, shape and pattern conceive some of the best possible paintings on jeans.
Denimu first took to creating his denim art upon returning to his childhood home in Huddersfield, England where he was greeted with a pile of old jeans. Essentially, their fate would have been to end up in a charity or thrift store; however, the young artist saw an opportunity to repurpose the iconic fabric. He began experimenting with textiles, ultimately learning how to manipulate color and form with simple tools like bleach, stencils, and glue. Taking several weeks to complete, Denimu painstakingly cuts, stitches, and pastes each of his impressive works together.
See this to believe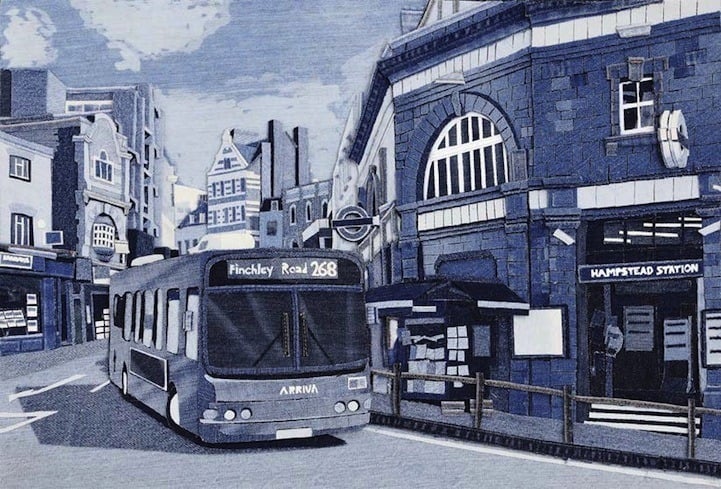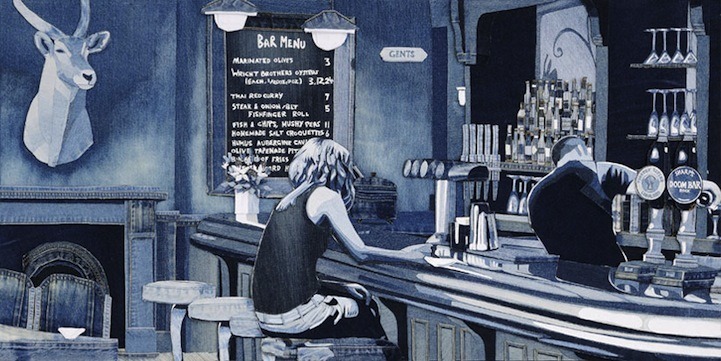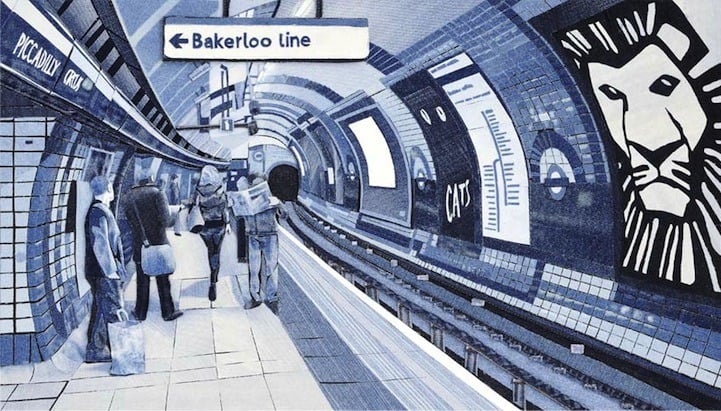 Hope you enjoyed this post! Do tell us your views!!