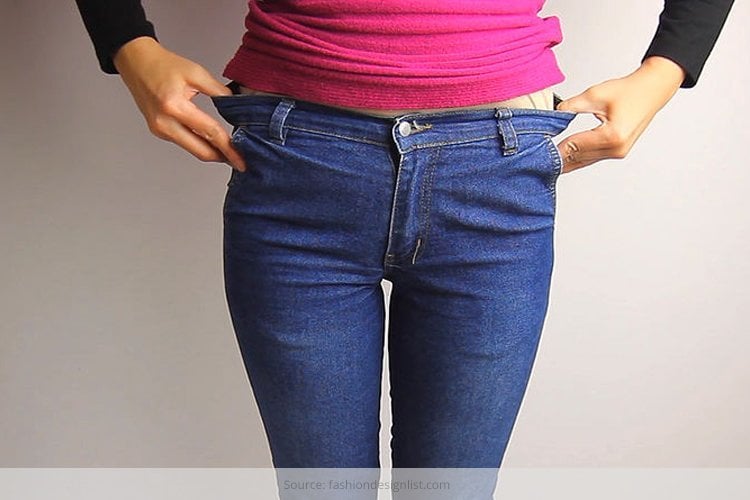 What's the first lower wear that comes to your mind anytime you are in a fix of assembling your attire? Most probably it's your jeans! This fashionable and versatile worldwide popular clothing are no longer meant for just T-shirts! No wardrobe can survive without it! However, these fickle creatures with their different cuts can be quite troublesome too! Remember, when suddenly you could not fit into your just three month old jeans? No amount of wriggling, jumping, pushing or sucking in your gut gets you into them. Well! You need not waste your money in a new pair of jeans. We will arsenal you with super effective tips and tricks on how to stretch jeans and get back your comfy, perfect-fit and the happy vibe!
[Also Read: How To Style Boyfriend Jeans for Women]
Ways to Stretch out Jeans Throughout
Hack 1: The Pull Method: Have you ever found yourself between sizes? The lower ones feel just a little bit tight and the upper one a tad too loose! We recommend, take the shorter one and master the art of how to stretch jeans with the pull method. Remember the cardinal principle:-'Wet jeans are friendlier to stretching than your dry ones!'
What you need to do here is soak either you new or your suddenly tight old jeans in a bucket, large basin or even a bathtub full of warm water. The jeans need to be completely drowned in it. Allow your jeans to pamper itself in the hot soak and then take it out. Squeeze out as much water as you can from it so that it is no longer dripping. Now place it on an old towel that you had previously spread on the floor!
Lay your jeans flat on the towel. Next, get your hands working and gently stretch jeans waist, thigh or any other part of the jeans that was uncomfortable and giving you nightmares! In case you want to stretch its length, hold down the jeans at one end by standing on it with your clean bare feet and pull the other end of the fabric with both of your hands. Allow it to hang dry or air dry and enjoy the effects of your magic of getting the jeans fibers to loosen up!
Hack 2: The Bathtub Method: This might be a bit silly but quite an unorthodox and super effective method to loosen up your tight jeans! Adorn your tight jeans even if it requires a little wriggle. Leave the buttons undone. Now sit in a bathtub and enjoy listening to music while your jeans laps up its lukewarm soak! You also have the option of standing for about 10-15 minutes under a shower and cooling yourself off! Next get out of water and get your hands to gently pat and press out the water from the jeans. Remember to place an old towel underneath so that you need not have a big mess to clear later. Then, give your body as well as your jeans some gentle stretch with some lunges, squats, bends and even some yoga poses! Conclude by simply allowing your body and jeans to dry as one piece in some warm place. The best place is of course under the sun!
[sc:mediad]
The most terrific aspect of this method is that it stretches and conform the jeans to the true perfect style and fit of the wearer's body. Once the jeans have dried out completely, give it another round of exercise stretch before taking it out. You can execute a second round of the same steps in case the fit is still a wee bit tight and uncomfortable!
[Also Read: What To Wear With Flare Jeans]
Stretching Certain Areas Of The Jeans
Hack 1: The spray method : While getting dressed, if you find that your jeans are uncomfortable just around the thighs! Perfect the art to loosen the thighs of tight jeans! Fill in a spray bottle with tap water and add some fabric softener to it. You can also use lukewarm water in case you are averse to the shock of cold water on your skin! Mist the thigh area with the water till it becomes damp. Manually stretch it and so some 'jeans exercise' of lunges, squats etc till the comfy vibe returns! The same hack works great four tight waists as well!
[Also Read: What To Wear With a Denim Dress]

Hack 2: The hanger method: This is the best method to loosen your jeans from the waist area. Dampen the waist area by the spray method or wetting it in a water sink. A wooden hanger should be inserted now into the jean's waistband so that it fits snugly between both the seams of the jeans. Change the size of the hanger if required since the fit should not be loose on it. Avoid plastic ones since the sturdier wood hangers facilitate a better stretch. You are done once it is air dried!
Do let us know which of these techniques of how to stretch jeans worked best for you to give that perfect fit! Do write in the comments box below!