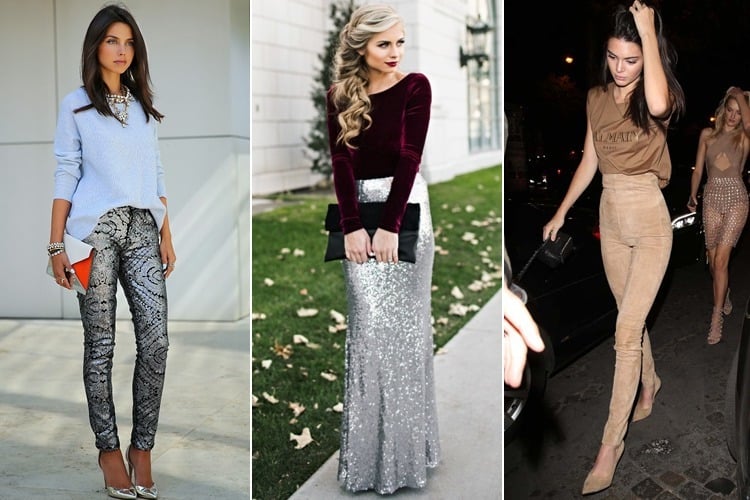 Wear your hair down or in a chic chignon and pick from a range of party wear stylish dresses to flaunt your hauteness this new year, because celebrations are on in full-swing. If you are confused on what to wear for the events, here are a few party wear stylish dresses, which we would like to share with you. Take a look at the cuts, drapes, styles and colours galore that make the range of party wear stylish dresses we show as must-haves!
How To Dress For Party
While you would be busy shaking a leg or two, downing a martini and grabbing eyes around, we want you to be the number one star on the floor. Keeping that in mind, here is a mini guide with a range on dresses that tell you exactly how to dress for party.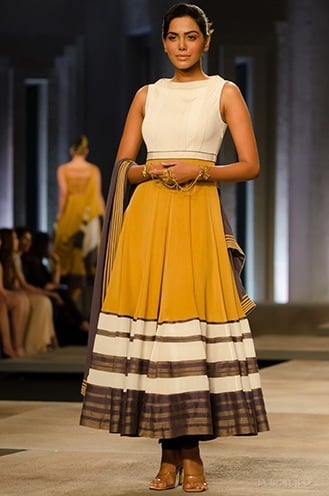 1. When Partying With Family
When partying with family and the mood seems constricted yet fun as well, you wouldn't want to toe the line with the elders around in deep skin show. This is when you should dress apt to respect the culture and traditions of the household. Hence a lovely vibrant anarkali salwar makes a perfect ensemble for the occasion.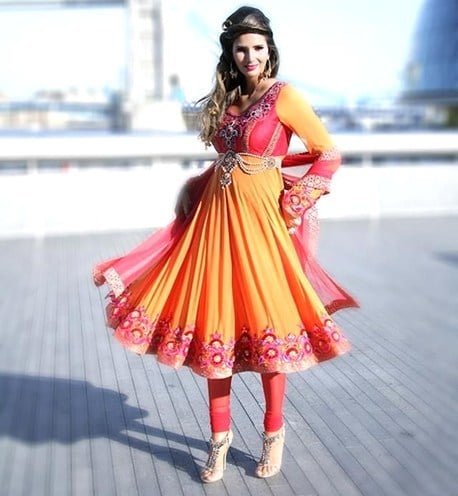 2. For A Formal Do
If it is a formal party and you would still want to wear something stylish and chic, here is a gorgeous anarkali worn by diva Sunny Leone. We love the perky dark blues and shades of ombre on the gorgeous outfit, which makes the elegant touch come through.
[Also Read: How To Wear Red Dress]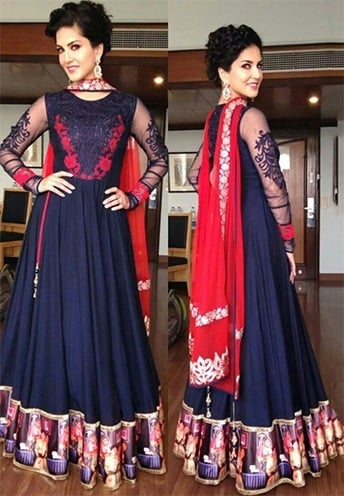 3. Ultra Modern With Traditional Twists
You could opt for one of Jain Khosla's designer touches on the jacket and skirts in traditional Indian embroidery. The chunky statement would never go out of style for sure, and MIL would be impressed too.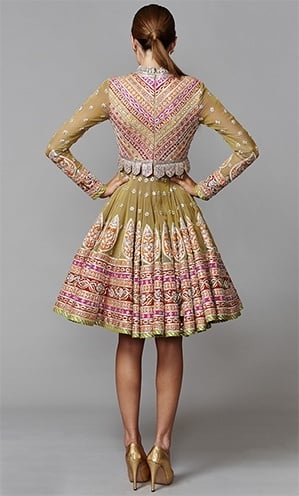 4. If Only With The In-Laws
For something light, sassy and a little wild, you could opt for chiffon based anarkalis in flowing florals that have vibrant tones to the ensemble.
[Also Read: Cut Out Dresses]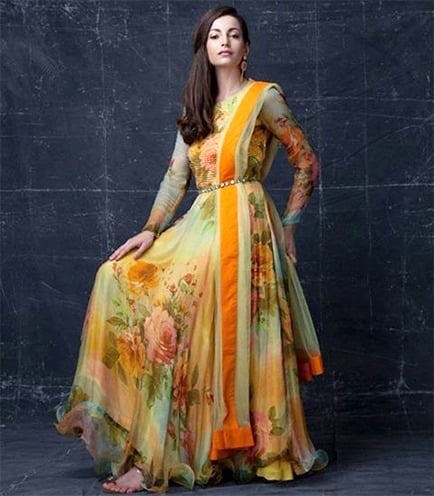 5. Out With Hubby On An Office Party
You need to impress his boss and his colleagues around, and be that trophy wife every man in the crowd would be jealous of your husband for. Silk dhoti pants with heels, chunky jacketed tops and minimal embellishments to shine through the night.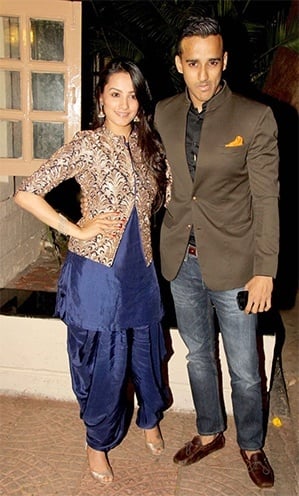 Girls Night Out
When it comes to the PYTs sense of dressing style for party, we would want to have a mix of the east meets west or simply a bohemian ruddy touch, so let's look at a few options here, shall we?
6. Matching-Matching
We love the brown corduroy high waist pants with the chic brown top, and those nude heels that make the matching-matching look for a party night come through? What are your thoughts on this ensemble get up by Kendall?
[sc:mediad]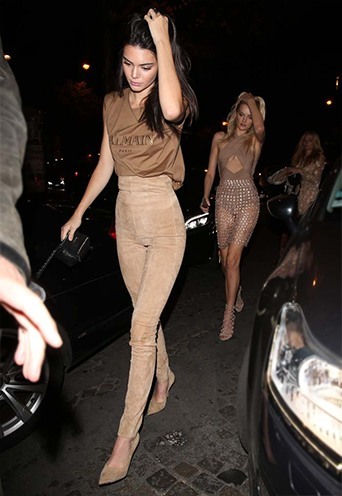 7. The Long Black Dress
Nothing speaks sexy and sensual and elegant too, as the LBD in an improved version. We love the cut outs on the neck, which adds a little more oomph to the overall elegant dress!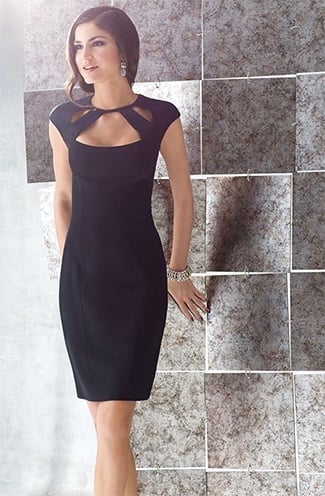 8. Shiny Tops And A Tulle Skirt?
A little too princess(ish) but perfect for the night parties where PYTs would be thronging; the venue should have a star and that's you! A chunky shiny top and a matte pink tule skirt with heels for the feet makes a statement!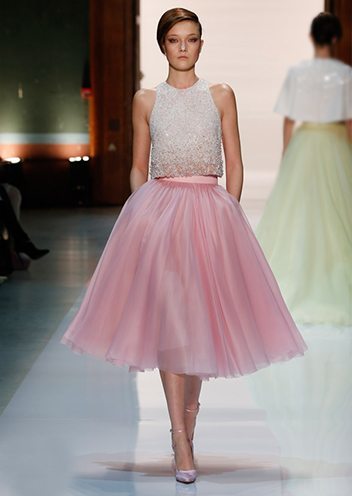 9. Style Concision In Deep Pinks
We love deep pinks and especially when embossed on a sexy number for the party to wear and flaunt. Precision defined and pure in style, the concision decision in wearing a sensual party dress that sits tight on the body, defines a confident woman!

10. Floral Tulle Dresses
Girly, flirty, charming and elegant, with quite a retro touch to its own name, ASOS brings to the PYTs something from the 1960s with floral touches all over to add pizzazz and oomph to the event.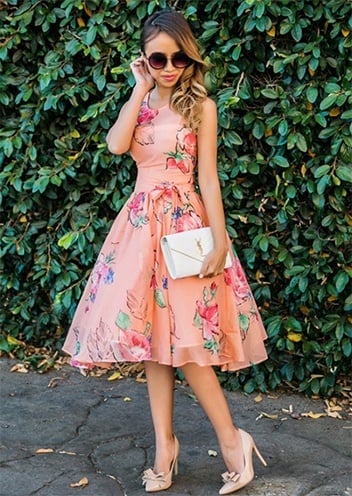 11. An Embellished Metallic Lace Sheath Dress
Would you love more compliments to come your way? If the answer is a YES, styling up in a sexy Embellished Metallic Lace Sheath Dress in pastels or nude hues should be your thing this holiday season.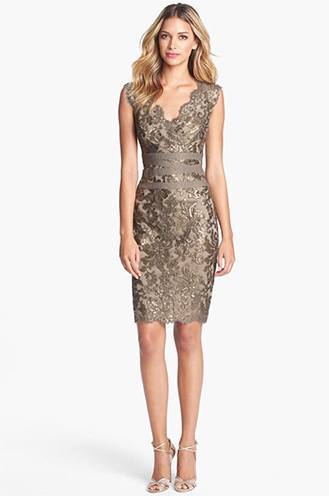 12. Grays Do The Talking
Let your legs hit the dance floor in chunky metallic gray pants and a light colored top, embellished with a svelte neckpiece for company!
[Also Read: Winter Party Wear Shoes]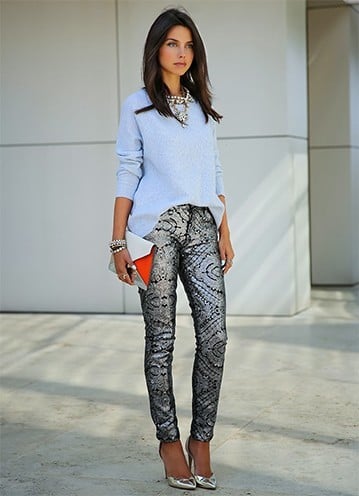 So here were 12 haute numbers that describe what to wear to a casual party, and since we have told you how to dress for a party female or very girly and elegant, we want you to share your party wear ideas with out readers too.
Images Source: pinterest.com