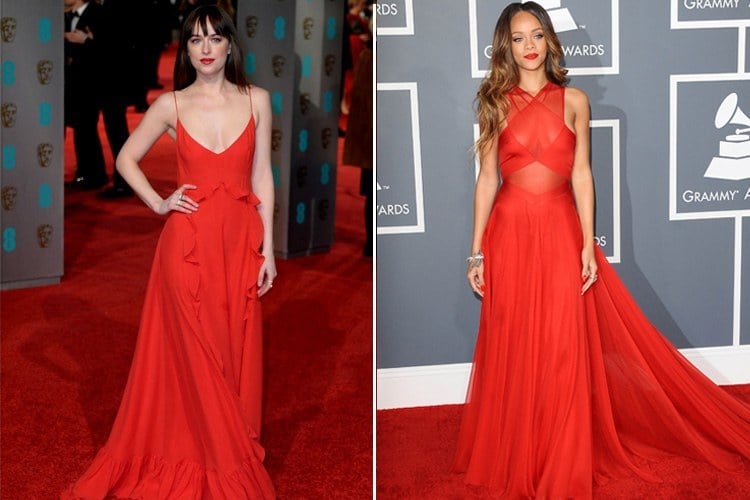 There is a reason why god chose the color red for chilies – he knew red is hot, sizzlingly hot. Apparently all the big names in entertainment are cognizant of the universal appeal of this sinful color. And they don't miss to exploit this attribute to their fullest advantage, anytime they get a chance. The fire on ice effect comes into being when they drape themselves in red and walk across the red carpet. That my friend is the tread of hot molten lava. Learn from our celebrities how to wear red dress in style.
[Also Read: Lipstick Shades For Red Dress]
Celebs Tell You All About Red Dress Styling
Sit down with a glass of chilled water before you go through these pictures of red dress styling by our celebs.
Nicole Kidman
Nicole Kidman was all red on the red carpet of Academy Awards 2007. The halter neck Balenciaga dress might have been just made for her. And even if the designer made any other pieces of this number, I doubt if anyone dared to embarrass themselves by attempting what Nicole had perfected already. That train is something only the proud owner of a swan neck can rock, and the star rocked it.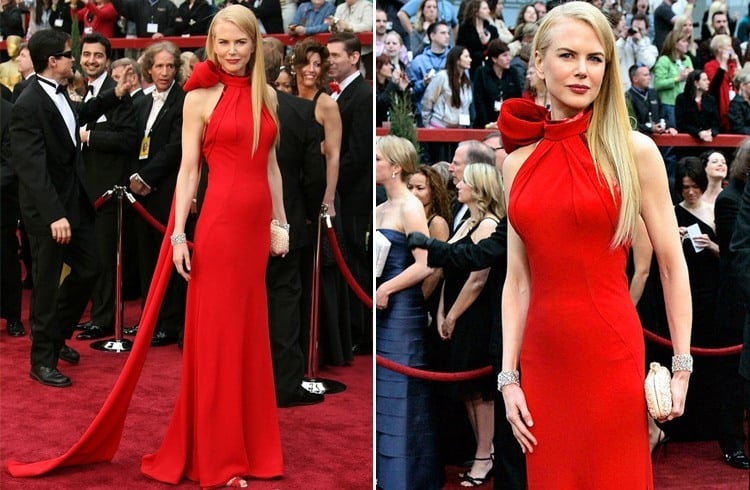 Dakota Johnson
There were about half a dozen actress competing for the roll of Anastasia Steele. But if you wonder why exactly Dakota Johnson landed the roll, look below and you have the answer. The actress went all braless in this red fiery number on the red carpet of the BAFTAs 2016. Looks like she adamantly denies to shed off the hotness she gathered while playing the love interest of Christian Grey. Can we even complain?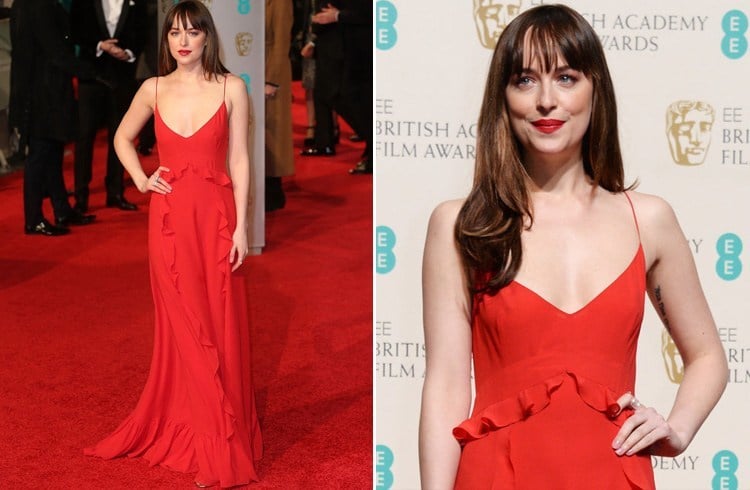 Angelina Jolie
When you talk about 'hotness' in Hollywood, it is blasphemy not to make a mention of the focal point of all kinds of hot, Angelina Jolie. I refuse to believe that the woman has turned 40 already, or is 40 the new 20? By the way this pic was taken when she was 35, but then she still looks the same. Do you mind blocking your calendars just to stare at this pic? How on earth did she get her gown and hair flow in the same direction at the same time? That my dears, is synchronization. Apart from that, who else is digging the floor length Atelier Versace she rocked during the premiere of Salk in Moscow?
[Also Read: Jumpsuits Were Everything On The iHeartRadio Red Carpet This Year]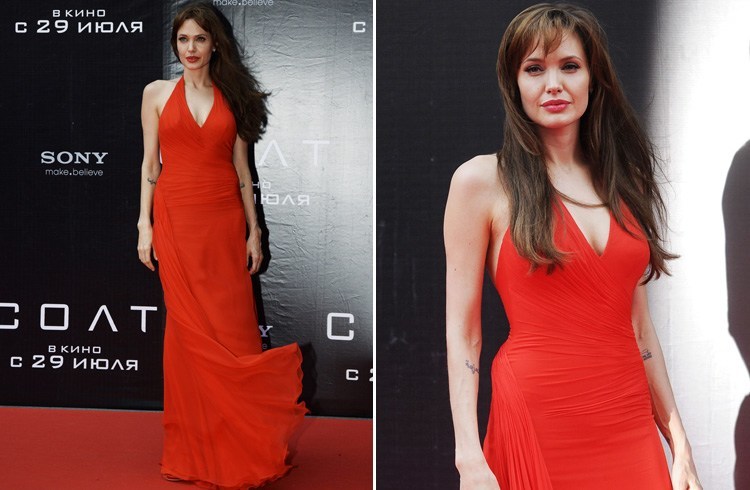 Kim Kardashian
Oh My My! Look who we have here? Don't you guys think it's been a real long time we have seen Mrs Kanye West making an appearance in something more conventional? Like I know she is the embodiment of sexy, but we don't really mind to see that body covered once in a while. And why not? When she manages to look this classy with all her modesty covered, why not covering up quite often Kim? That red single shoulder is everything on my mind right now!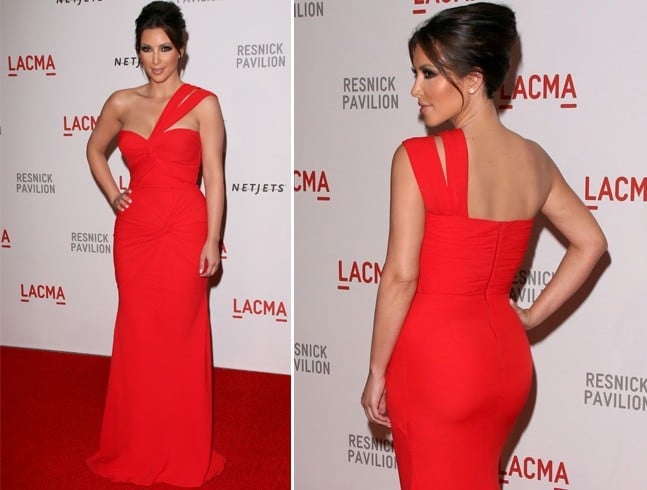 Nina Dobrev
It's Nina Dobrev, guys! Yasss. The Vampire Diaries chick is slaying it in red, but slaying is anyway what is does all the time. I am not even surprised. But I am smitten in the beauty of red. The red mermaid gown can heighten up anybody's blood pressure. Slow down Nina, what's the hurry, we are fans!
Taylor Swift
This is the moment I live for, to pen down a few words on Taylor Swift. But this one is not about the big pop star she is today. I have picked up a picture of Taylor Swift from her infancy, well not literally though. This was when Taylor was a country star with a head full of blond curls. And she isn't really hot on the red carpet. I would rather say, she is all kinds of innocent and cute with the single shoulder red mini dress out there.
[Also Read: Move over LBD, Here comes the LRD]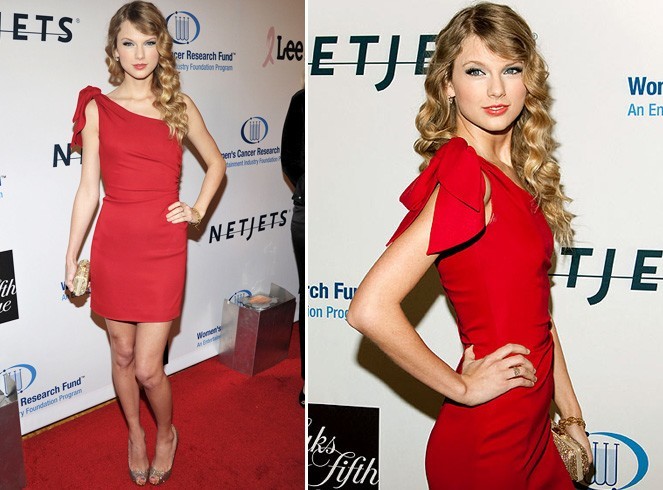 The red carpet has a long affair with red dresses and we have listed just a few. Let's go ahead and make few honorary mentions of those who truly deeply and madly deserve the honor. And our list comprise Jenifer Aniston, Bad Girl Riri; I mean Rihanna, Kate Hudson and Demi Lovato.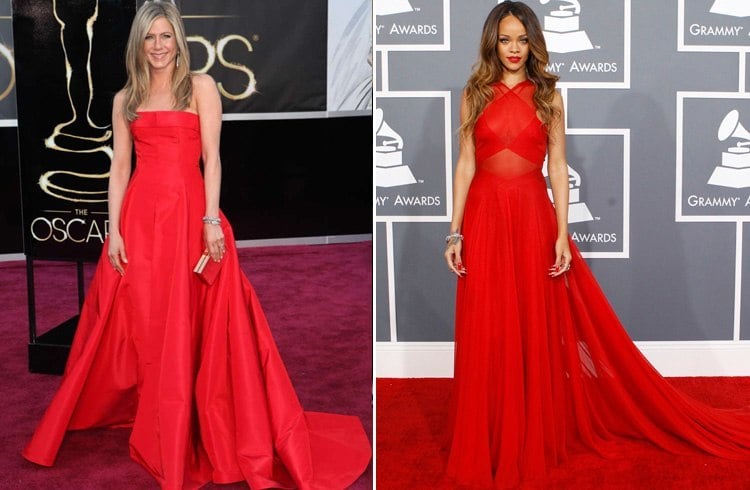 [sc:mediad]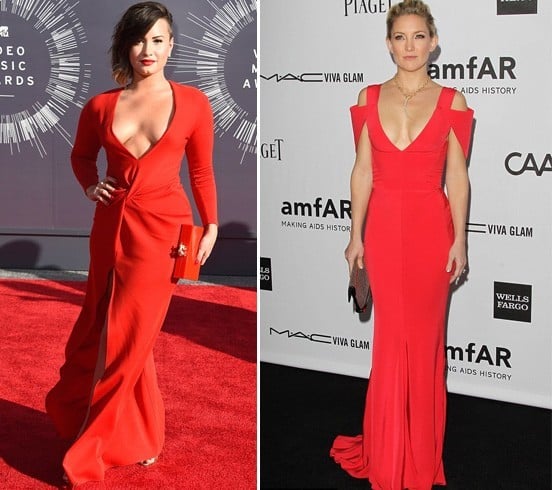 Wear Red To Work
Now if you are getting depressed thinking you'll never be perfecting that sex appeal, because you are the farthest person to walk the red carpet, think again ladies. You can wear red everyday and every where. Ever considered rocking your favorite color at work? Yes, you can actually show up at work wearing the pet color of the celebs. And this is how you do it-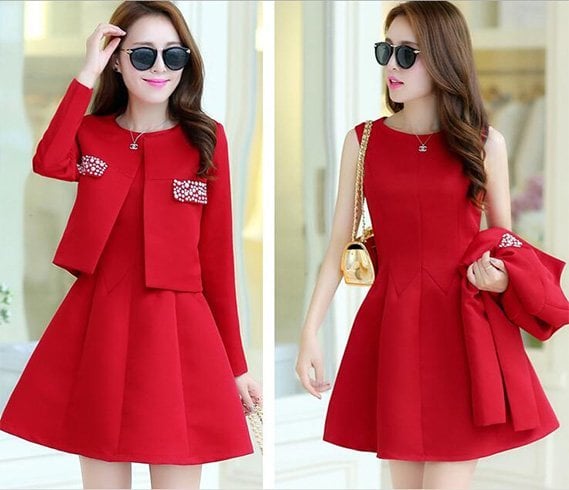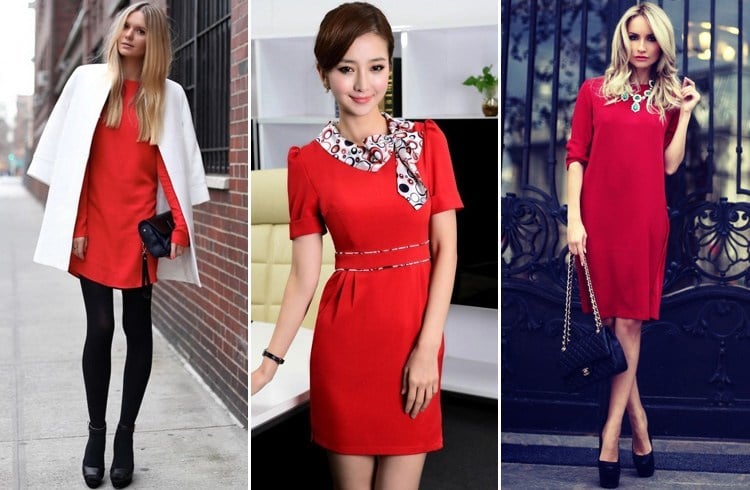 Make It A Crimson Wedding
You can even switch the traditional white gown at your wedding with a red one. And even if you are not the bride, wearing red to a wedding still stands out as a perfect option. In few south Asian culture of India and Bangladesh wearing red to a wedding means bringing luck to the matrimony. Isn't that great excuse to wear more of red?
[Also Read: Red and Black Dresses For Women]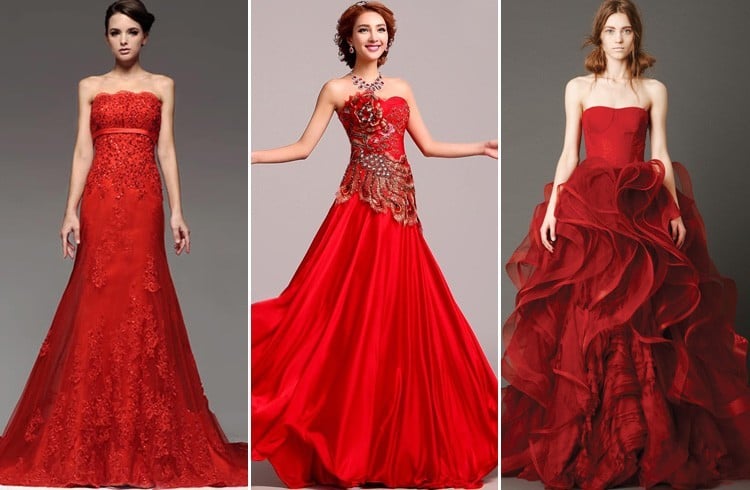 I am floored by these marvelous red gowns. Be it my own or my cousin's – the next wedding I am attending, I am gonna be sizzling in red, what have you decided on?
Images Source: pinterest.com, justjared.com, popsugar.com