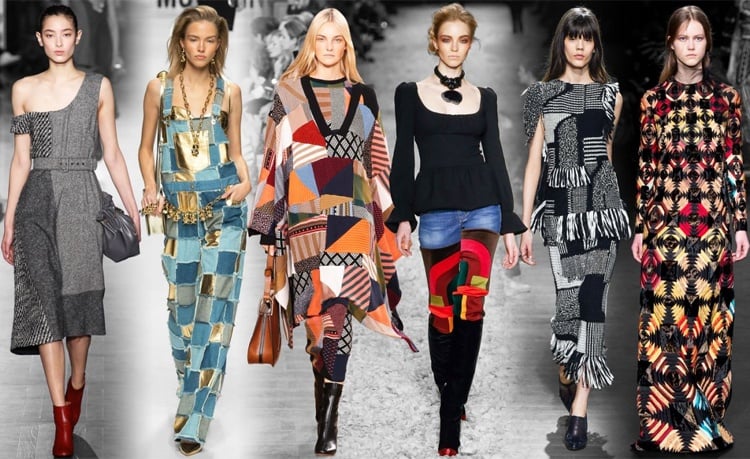 Patchwork trend is becoming crazy popular in the runway this season and you thought it was passé trend! From Salvatore Ferragamo to Chloe- every haute couture designer is having a gala time using the patchwork trend in their outfits.
Till yesterday patchwork clothing was considered boring and very dated, but with the influx of patchwork trend on the runway, people have started coming back to this trend. Patchwork has also come a long way from being just patchwork jeans or on quilts. Arbitrarily sewn pieces are in fact becoming a big rage with designers and they are coming up with patchwork fashion that is bound to turn some heads here. In this article we are exploring the patchwork trend in deep and curating some best pieces that you can actually work out on your own!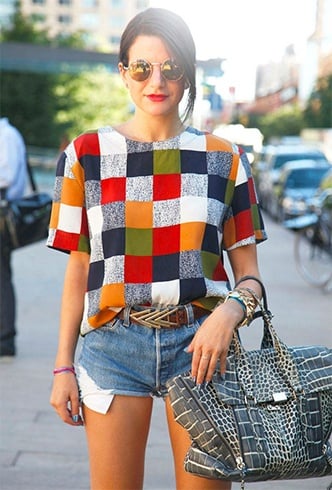 Patchwork LBD
Who said your LBD should be just a boring ol' black dress. With lace cutouts and patchwork, you can literally transform your dress into a piece of art! Take a look at this wonderful design: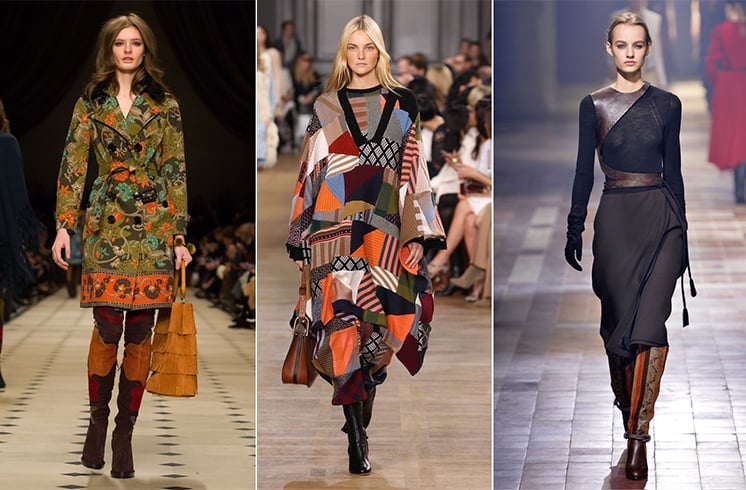 Patchwork Skirts
Another arena which is quite popular with most fashionistas is the different types of patchwork skirts. They are worn as long skirts, short skirts and even flared skirts- it all depends on how you decide to style your outfit for the day! Take a look at some patchwork fashion inspiration from these skirts: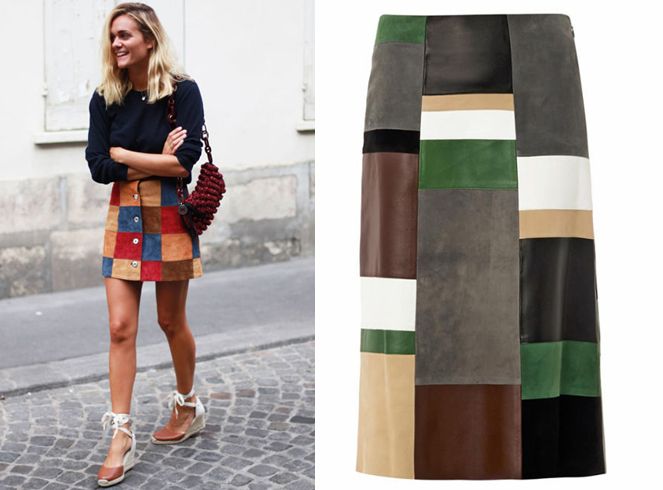 Brightly coloured suede skirts are in fact quite popular on the runway. Take a look at some of these designs: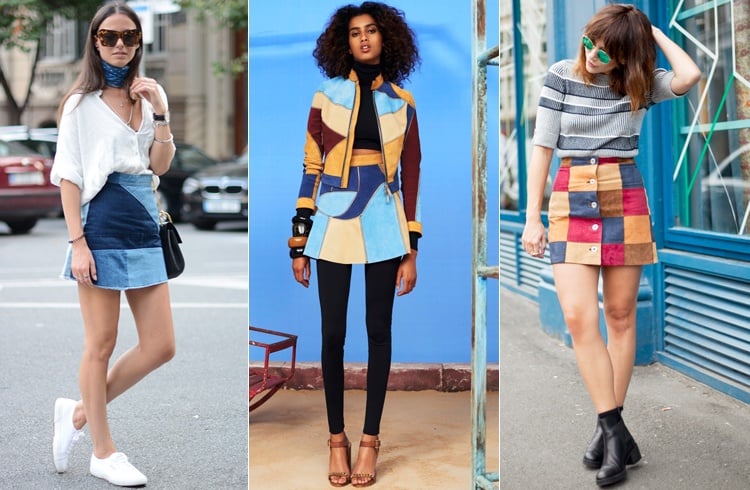 If you want to channel your inner hipster and Bohemian girl, why not try this long skirt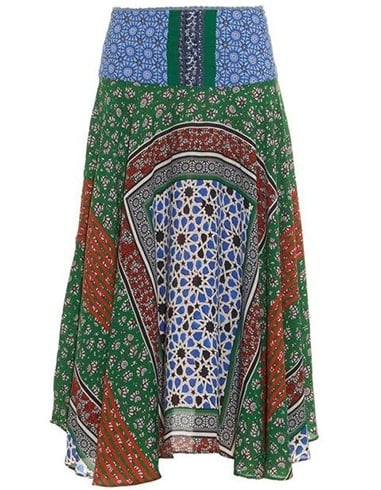 Patchwork Jacket
Among all the popular patchwork designs, jackets have gained quite a number of fans. They can be worn in various different ways including with jeans and with even skirts and dresses and this makes them extremely popular, mostly for those of you who are in a cold place. Drape a jacket around your shoulders if you are feeling extra nippy!
[sc:mediad]
Tuck this jacket with an A-line skirt and you are good to go!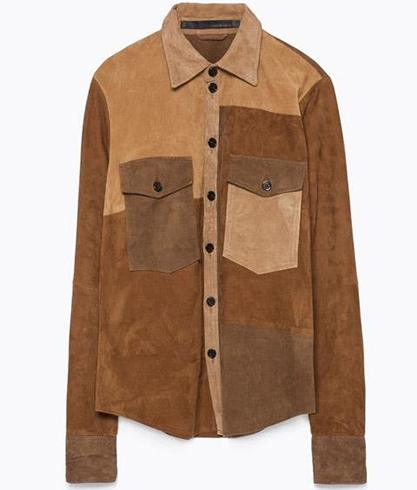 In menswear too this fashion has become pretty popular. This particular jacket was spotted in Antonio Marras's menswear collection.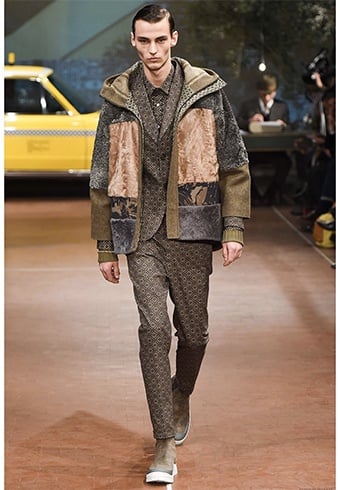 Patchwork Jeans
Undoubtedly the fashion that everyone loves-patchwork jeans-You see them everywhere. Whether they are on flared jeans or they appear as a small patchwork pocket, it is a trend that is getting popular day by day. The recently concluded fashion weeks all around the world showed how popular these jeans got and apart from some really eclectic designs the usual suspects were also being worn on major runways. The Vetements jeans were very famous at the Milan Fashion Week. It's quite a bizarre patchwork design and you may take some time getting used to it. Take a look at it
[Also Read: Different Ways to Wear Distressed Jeans]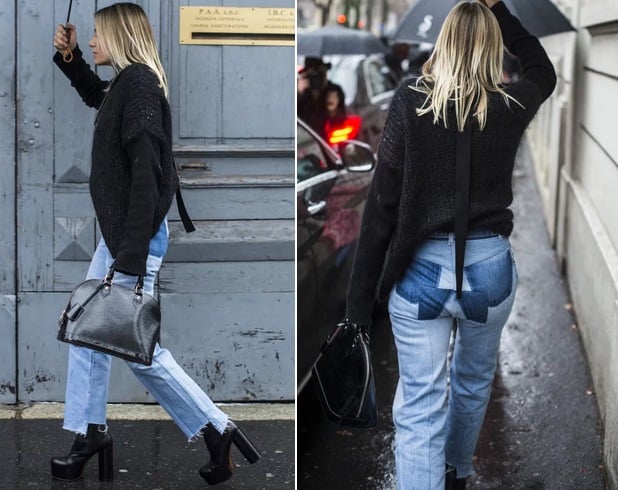 Did we tell you about patchwork jeans skirts? Well, we did talk about skirts but these denim ones are coming back to the scene. Take a look at this fashionistas rocking a denim patchwork skirt.
Her friend however sticks to a plain denim trench coat. We didn't know that denim trench coats existed! Milan Fashion Week always has some amazing things up its sleeves.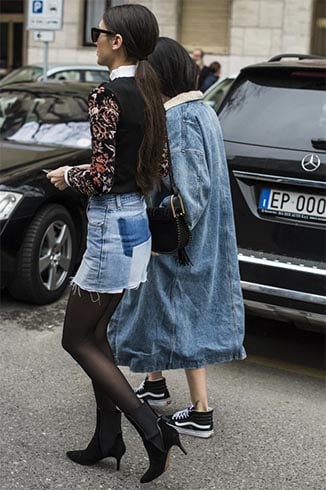 Bif you love a darker version of patchwork jeans, you should definitely try Givenchy's skinny paneled jeans. Worth a little over 1500$ ($1550 to be precise), these jeans fit you like a dream, but they are a little too pricey and may end up burning a hole in your pocket!
Now that we have covered the major patchwork fashions, let's take a look at some of the patchwork designs made popular on the runway:
Chloe's Perfect Patchwork Poncho
Have you seen a poncho that looks this good, well Chloe nailed the look: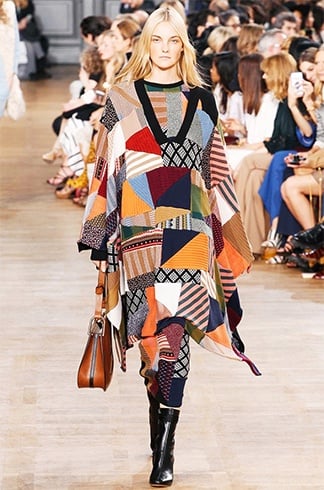 Etro's Jade beauty
The jade gown stole everyone's hearts, take a look at this beauty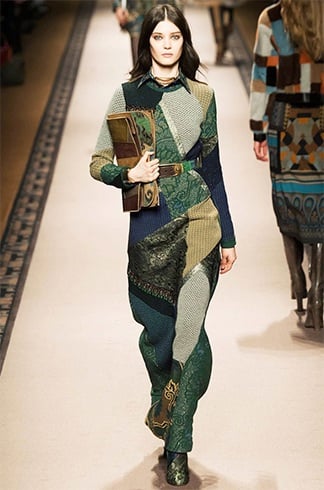 So, time to take out your vintage patchwork clothes from out of the closet!
Images Source: pinterest.com, cliqueimg.com