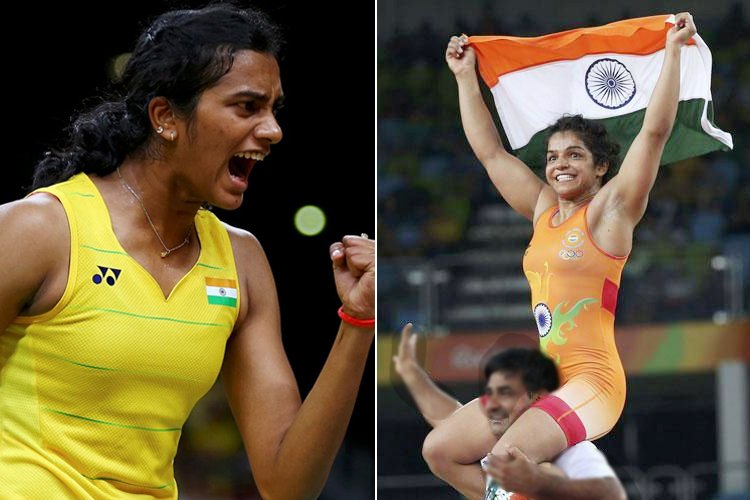 And you thought cricket is the only sports passion in India? Well, it took three ordinary women of mettle to prove it otherwise at the recently concluded Rio Olympics 2016.
Let me introduce you to Pusarla V Sindhu (who won the first silver medal in badminton), Sakshi Malik (who won India's first medal, a bronze in wrestling), and Dipa Karmakar (best Indian gymnast in Olympic history who narrowly missed the medal).
[Also Read: 10 Reasons why Indians are Proud of Sania Mirza]
These are three women who beat all odds to chase victory at the Olympics this year. And they didn't have any super daddies or super moms supporting them. It was their sweat, toil and staunch mission further topped by guiding coaches that made them become the poster girls of India they are today.
Come, let us know more about the three Olympic stars – Dipa Karmakar, PV Sindhu, and Sakshi Malik and find out what made them cross the frontiers to reach the global appreciation they enjoy today.
Dipa Karmakar
How many of us had ever heard of "Produnova", which is the most difficult vault performed in women's gymnastics?
Our star performer from Tripura, Dipa Karmakar not just attempted it, she clinched the 4th position in the Women's Vault Gymnastics event of Rio Olympics 2016, with an overall score of 15.066. Dipa is one of only five women who have successfully landed the Produnova.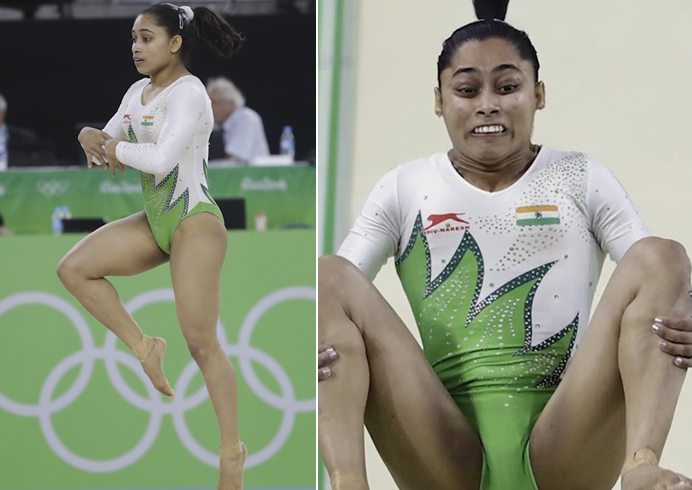 Dipa started practicing gymnastics when she was all of 6 years. Ever since she has been coached by Bisweshwar Nandi.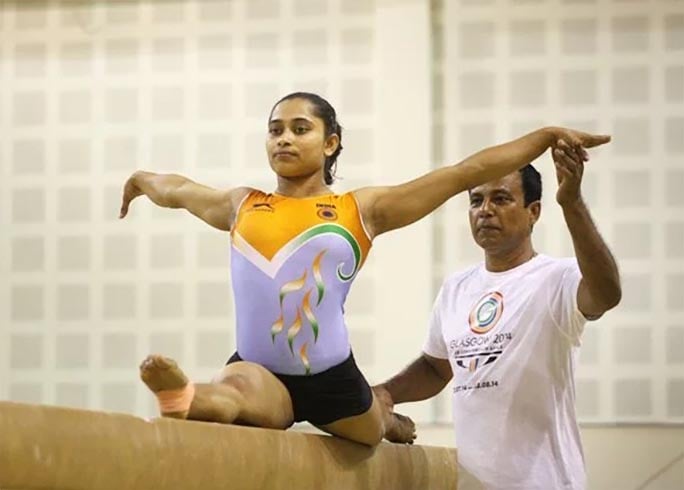 When she entered the field of gymnastics, Karmakar had flat feet. Normally, flat feet are seen as an undesirable physical trait in a gymnast as it affects their performance. It was through extensive training that Dipa was able to develop an arch in her foot.
Since 2007, Karmakar has to her credit 77 medals, which includes 67 gold, in-state, national and international championships.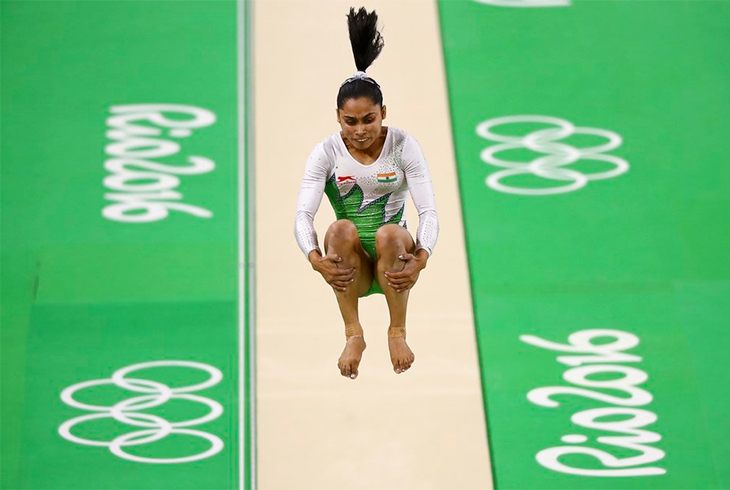 Sakshi Malik
This winning woman wrestler clinched the bronze medal in 58kg category. Hailing from Rohtak in Haryana, she picked wrestling as an unusual career choice.
At the tender age of 12, Sakshi began her training in wrestling under the guidance of Ishwar Dahiya at an akhara in the Chotu Ram stadium.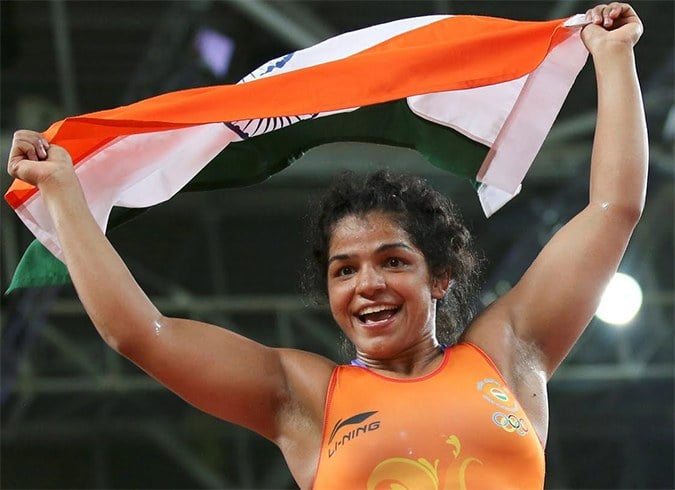 What was her grooming like? Sakshi had to fight a lot of boys, in a region where the sport was not meant for girls. The roadblocks were such that the coach Dahiya had to face protests from locals when he took Sakshi under his wing.
[sc:mediad]
But for Sakshi's grit that made her end the painful wait for a medal at the Rio Olympics. Multiple national champions, Sakshi has won several tournaments including gold medals in national tournaments.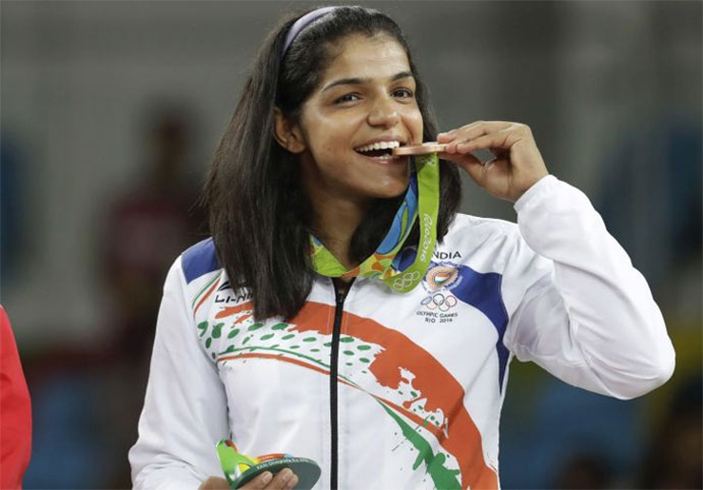 PV Sindhu
It was at an early age of eight that PV Sindhu, the Hyderabadi badminton star who won a silver medal at Rio 2016 started playing badminton after she drew inspiration from Pullela Gopichand's victory in All England Open Badminton Championship in 2001.
That is the key reason why Sindhu chose badminton over volleyball, although her parents were professional volleyball players.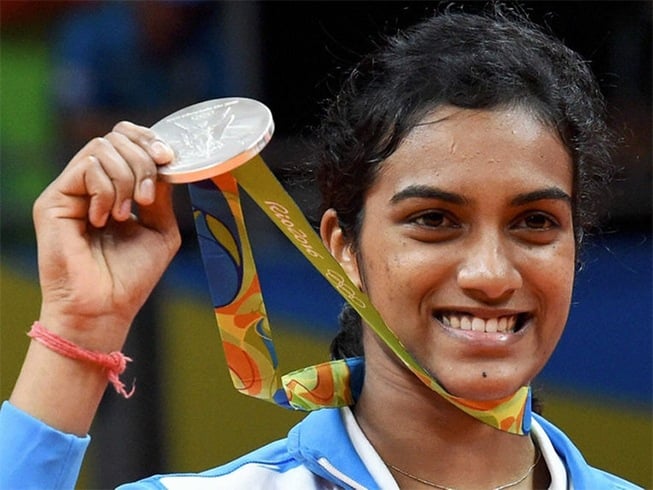 As for the diligence shown by her in her training process, Sindhu has been working out with her coach Pullela Gopichand from as early as 4.15 am every day for the last three years.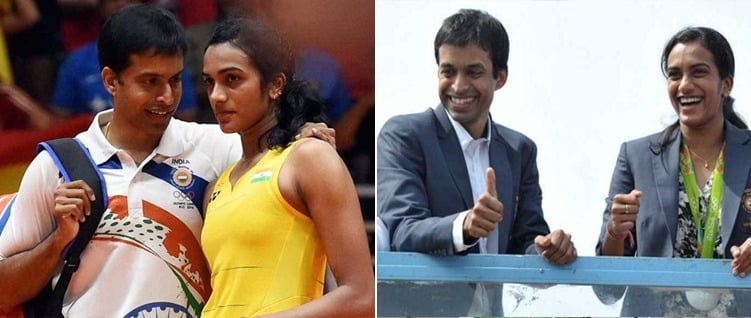 Among the state and national honors conferred on her, the highest was the Padma Shri awarded to her in 2015, which is the fourth highest civilian award of India.
The latest is that cricket legend Sachin Tendulkar will be presenting a BMW car to PV Sindhu for bringing laurels to the country at the Rio Olympics 2016. As for her social media accolades, Sindhu's Twitter following has shot up overnight from 24,000 to 1,73,000.
Besides this, the Sindhu-Sakshi-Karmakar trio will be getting the prestigious Rajiv Gandhi Khel Ranta 2016.
Hope this heart-wrenching story of trials and tribulations of these lovely ladies was able to motivate you to the hilt. Share with us your likes, thoughts on our social engines like FB, Twitter, Instagram, Pinterest and Google Plus. Tell us who you would like to be!
Images Source: thehindu.com, ndtv.com