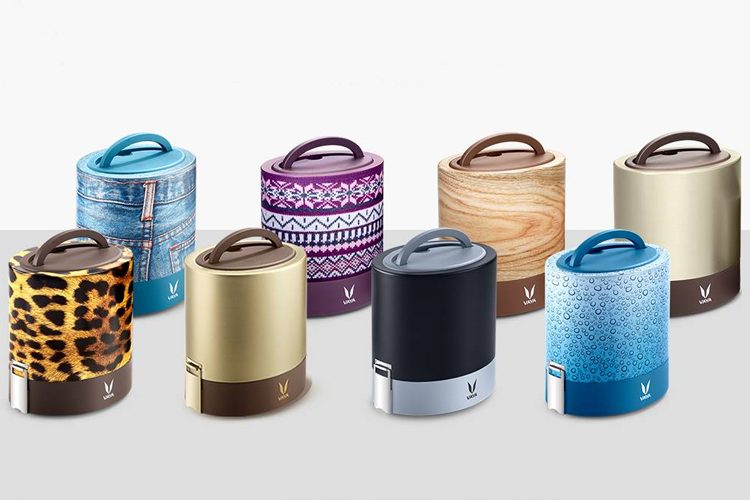 Well, if you are tired of food spilling into your lunch bag from your box, food being cold by lunch time etc. – then Vaya Tyffyn is definitely for you. The Vaya Tyffyn is a class apart from every tiffin box in the market. They also come in various editions and have added benefits with each edition. Their gold and elite Tyffyn boxes also exude a sense of sophistication and class which your colleagues might envy.
Here are the top 6 reasons as to why Vaya Tyffyn is topping the to-buy charts:
The Vaya Tyffyn comes with a Bagmat. The Bagmat acts as a smart shoulder bag which efficiently unzips itself into a table mat. This Bagmat is also water resistant and doesn't stain due to any food spillage. The Vaya Tyffyn can also be bought without the Bagmat, as per choice.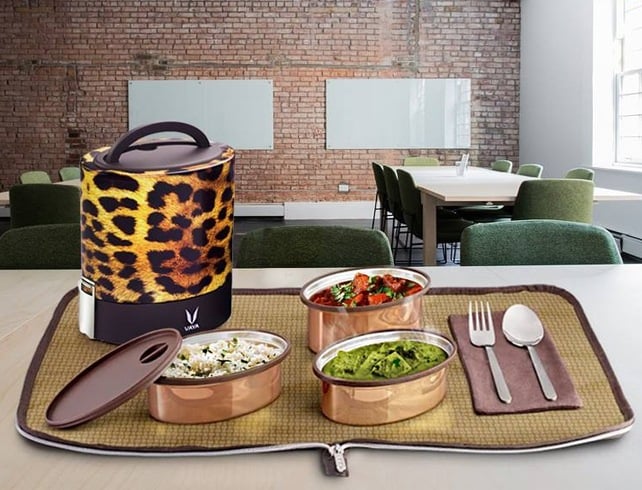 It's not every day or even any day that you would have seen variants in tiffin boxes. Well, Vaya Tyffyn has a box for every class, depending on what is your need. If you're in only need of keeping your food warm, then it has plenty variants. But well, if you want to be the prized owner of a Gold variant one – that is possible too. Their limited edition boxes are much in demand.
The technology used in Vaya Tyffyn speaks of the high quality it comes in. Its design and state-of-the-art technology uses vacuum-insulated technology that ensures the food is kept warm and fresh at any time of the day. The pleasure of having a fresh meal at lunch-time is unmatched!
[sc:mediad]
All the Vaya products are designed with a larger vision to help people live healthier and better lives. The products have always impacted the lives of customers in a positive manner. It has been tested that Vaya products don't have any harmful incorporation into the products, and therefore have no side effects.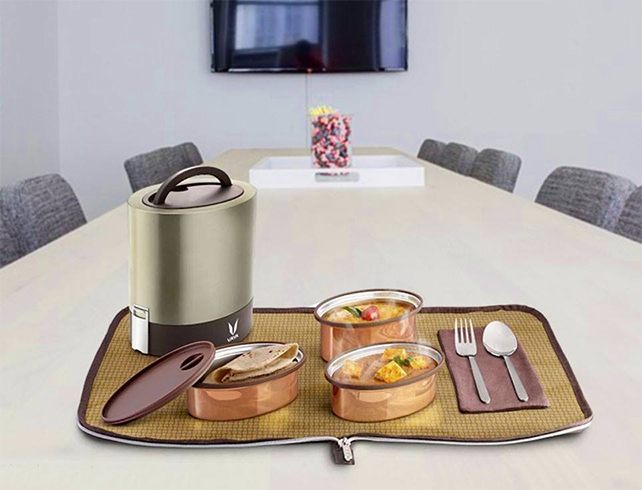 The pricing of Vaya products come in reasonable ranges. The price range of the Tyffyn boxes are surely the best, considering the benefits that it has in store for you.
Vaya Tyffyn boxes are a great option for corporate gifting. With every mouthful of food, they will be thankful for the most wonderful and thoughtful gift.
So, grab your Vaya Tyffyn box right now and be ready for some fresh food all day along!
Log onto www.vaya.in today and be a happy customer!