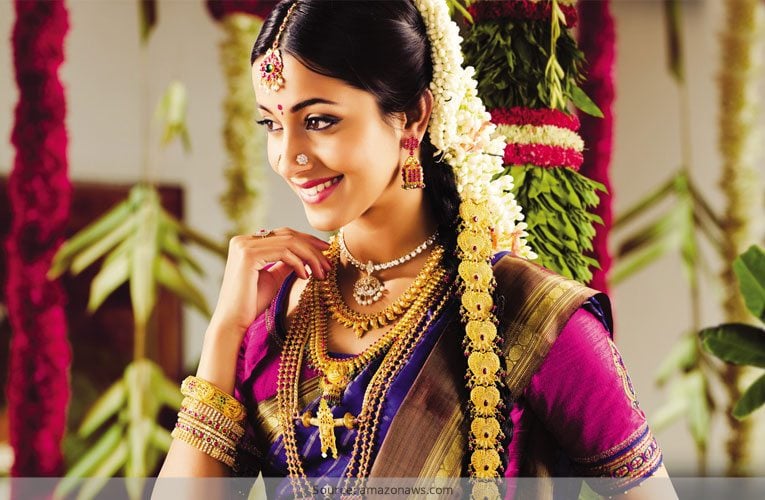 A wedding is the most special day in the life of any girl. Everyone loves a fairy tale wedding and there are many factors that will help to make your wedding as perfect as it can be. One of the most important things at any wedding is the hairstyle for reception. In most reception hairstyles, the bride will actually not be covering her head or hair. The challenge for any bride thus, is to look for reception hairstyles that are in vogue, that suit her and look amazing.
[ Also Read: 15 Gorgeous Hairdos For The New-Age Indian Bride To Try This Fall And Winter ]
In this article we will cover the different types of reception hairstyles and how you can style your long or short hair. Bridal hairstyles for reception are a booming business and if you are not sure of doing it yourself, you should definitely invest in a good hairstylist.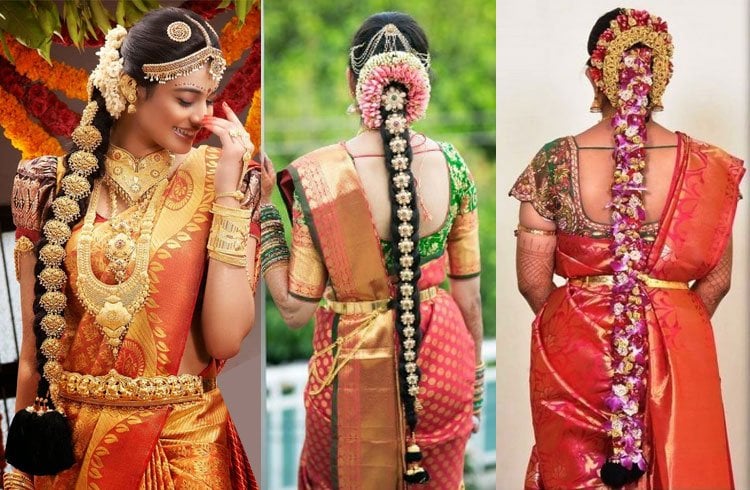 Before we proceed to hairstyles for Indian wedding reception, you have to first decide whether you want to go forward with doing it yourself or hiring a hairstylist. We suggest you hire one because as a bride you will have many other things going on in your mind and reception hairstyles is the last thing you want to get embroiled in. Just give off that duty to a trusted hairstylist and sit back and relax!
Hairstyles For Reception
Here are some tips for choosing the perfect hairstylist:
Look out for his/her experience and their bridal portfolio. The stronger it is, the better they would be at their job (naturally!)
Decide on your budget. This is the most important thing among all. You cannot go over budget on your hairstyle because this one is just one of the zillions of things you will be spending on.
Give yourself time while choosing the stylist. Hurrying will actually spoil the whole purpose! Six months is a good time to start and zero on in your hairstylist
Go for a consultation and trial at least two months before the wedding to see how the whole thing goes. Your stylist and you have to share a comfort level and a rapport for the perfect reception hairstyles.
Last but not the least, understand that the stylist is your friend and he or she will try their level best to make you look gorgeous. The key word is TRUST!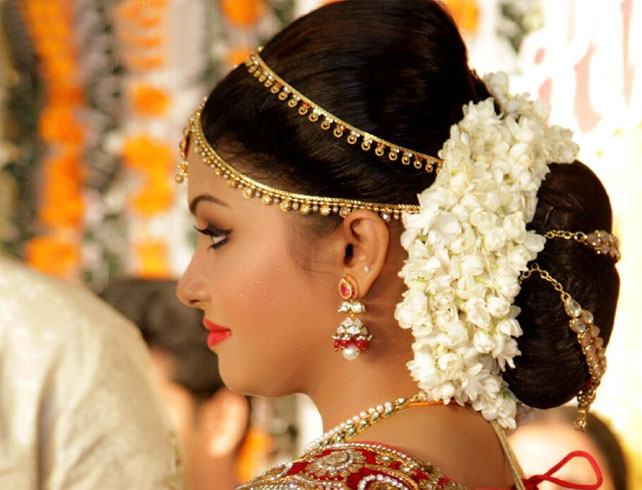 Reception Hairstyles For Indian Wedding
Reception hairstyles differ from region to region and what might look amazing in north Indian attires might not look that good in South Indian wedding receptions. Here are some gorgeous wedding reception hairstyles:
[sc:mediad]
1. Pin It Down With The Bun:
The Bun is the most common among wedding reception hairstyles. There are hundreds of ways you can customize the bun and add different jewels to it. From the high updo to the fake hair updo, customization with the bun are not only most popular but also the easiest and most versatile. There are hundreds of ways you can style the bun. Let's take some inspiration from these.
A popular hairstyle in North Indian wedding receptions, this one includes adding tiny jewels on your bun.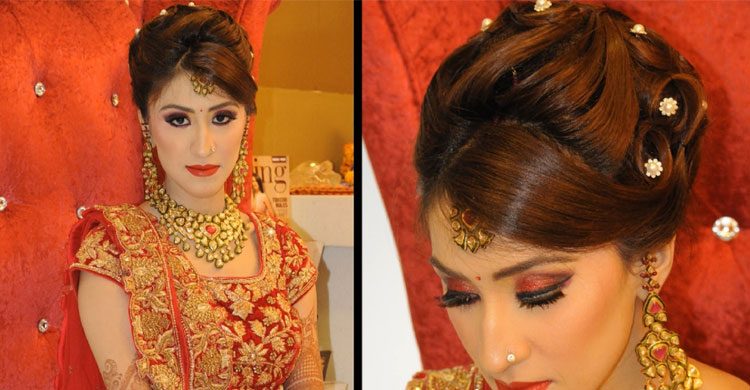 If you want to keep your bun simple, you can just add a heavy maang tika to complete the look.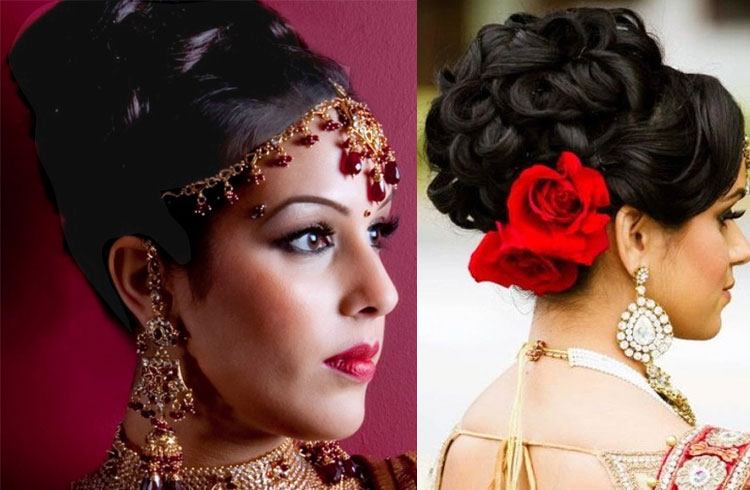 This look is also very popular in South Indian wedding receptions.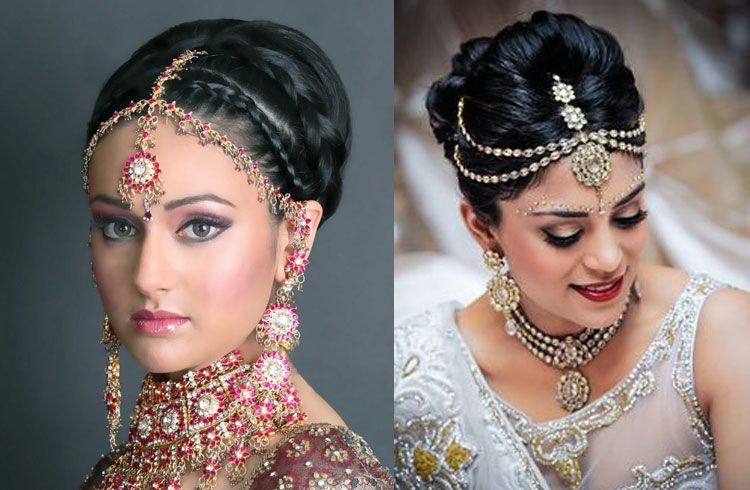 2. Leaving It Open:
For those of you who love to flaunt your long hair, this one is the perfect bet. Just add flowers or jewelry to your hair and create a lovely look every time! This one is not only simple but also very gorgeous. But make sure you don't emulate this look during a summer wedding. It will leave you sweaty. Stick to updos for summer weddings. Trust us, you will thank us later!
Follow Bipasha's open look accessorized with a maang tika.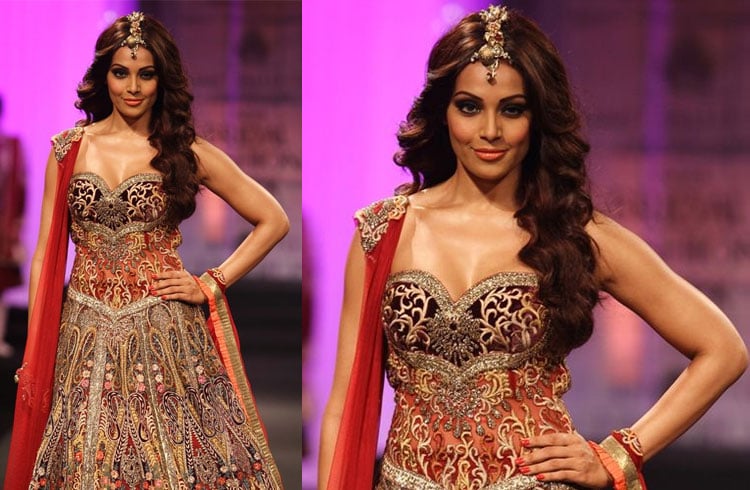 Create a puff with your hair and leave it open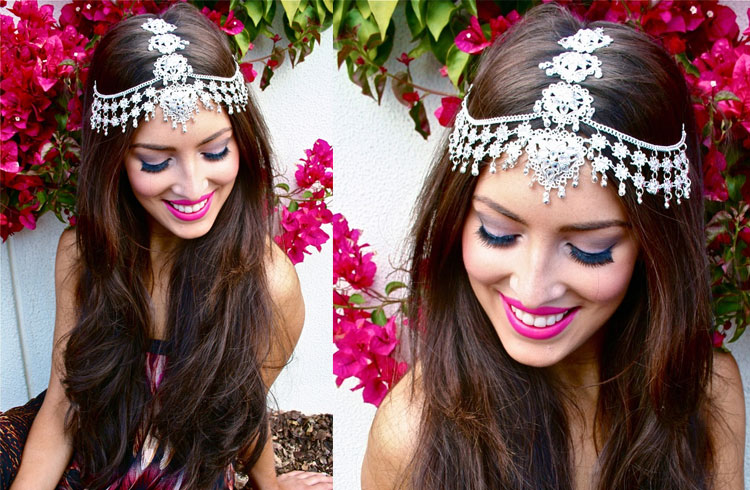 There you go, our list of the most popular wedding hairstyles of 2016. Let us know in the comments which one you liked the most.