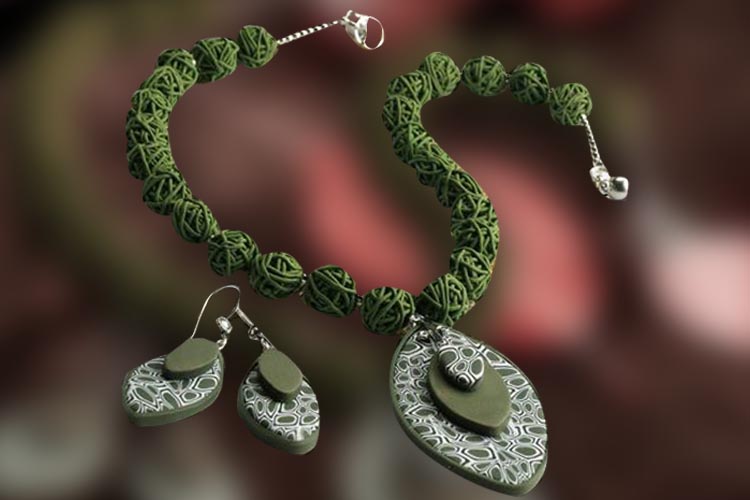 'I don't like jewelry', said no girl ever! Whether you prefer gold, silver, precious stones or handcrafted, the right jewelry can make or break your look. I personally tend to lean towards handcrafted jewelry; be it a necklace set or earrings. And I have found my perfect destination for handcrafted jewelry – Koral Tree.
One glance at their collections and you would fall in love with them too! Still not convinced? Well, scroll down as I give you four amazing reasons why your jewelry boxes are incomplete without a piece from Koral Tree.
1. Unique Material
When you set out to buy a jewelry item, you always hope to find a piece which is not too heavy, does not break too easily, will not lose it's shine and color easily, etc. Koral Tree's collections will satisfy all of your needs because they use polymer clay to design their pieces.
Polymer clay is neither too heavy nor unbreakable and the best part is that it comes in a wide range of colors. The clay is used to create stunning designs and patterns with the help of a technique called Millefiori.
[sc:mediad]
2. Chic And Fashionable
Whether you are a college going teenager or a working woman, being chic and trendy is what we aim for. Koral Tree understands this very well and their signature collection is the proof for this. I am sure you would be mighty impressed with their unique designs with intricate detailing work on them.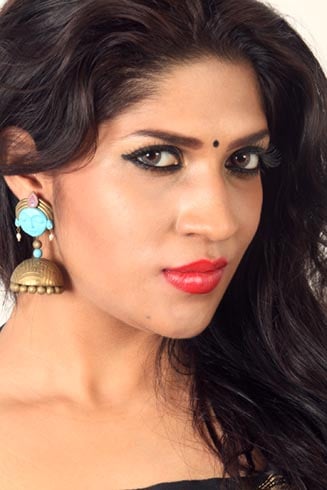 Whether you are donning Indian or western attire, their designs will suit all your needs.
3. One Of A Kind Designs
Making an impression in front of your family and friends is no mean task, but Koral Tree's one of a kind designs can help you in making a fashion statement. Their collection is heavily influenced by nature and divinity – both in terms of colors and design and it comes loud and clear through their jhumka collection.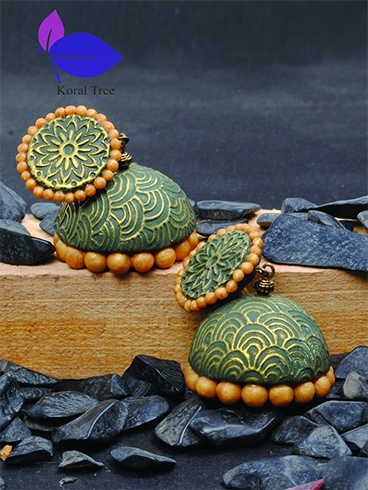 With a wide array of colorful designs, you can easily pick up a jewelry piece to match each of your outfit.
4. A Cut Above The Rest
If stones or pearls is what your heart desires, then Koral Tree will fulfill that too! Their Swarovski/Freshwater Pearl Collection will make it really difficult for you to walk away without indulging in at least one of their dazzling designs. Can you imagine how gorgeous a combination of semi-precious stones and polymer clay can look?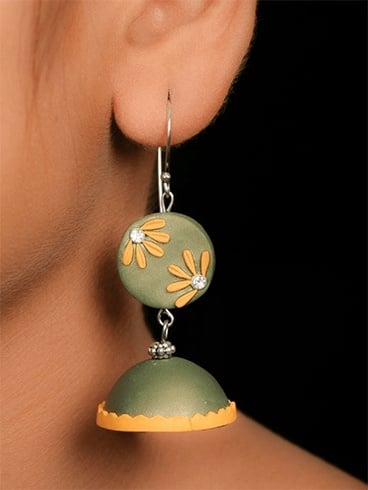 Like I said before, your jewelry collection just can't be complete without a Koral Tree jewelry piece. So, the next time you want to be the trendsetter, I suggest you give all your old jewelry a miss and flaunt a stunning Koral Tree jewelry item.
[Also Read: Monsoon Jewellery Care Tips For Ornament Lovers]