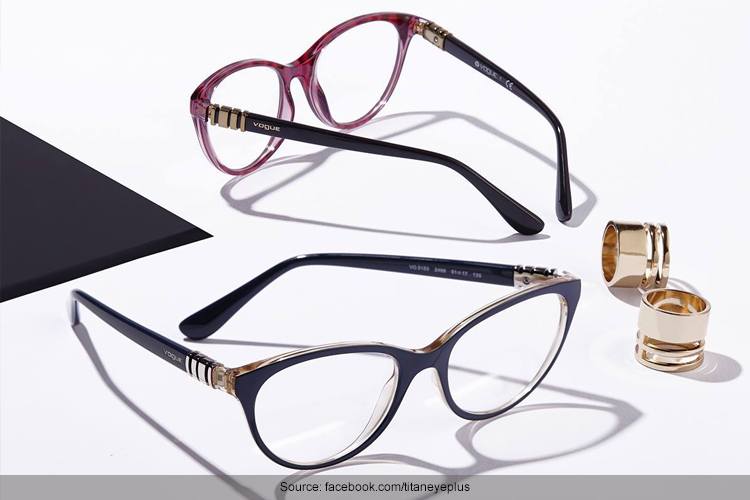 Amongst the numerous accessories that we fill up our handbags with, lies the one accessory that refines our look and defines our personality, and it's our glasses, be it optical or sunnies!
With the blazing sun hitting our eyes this summer, we can't skip adding the sunglasses to our must-haves. Choosing the right frame can cause a commotion in our head with the wide range of shades like aviator, wayfarer, oversize, cat-eye etc. And the one brand that pops up in our mind that can help us make wise choices with respect to eyewear is undoubtedly the Titan Eyeplus.
Titan Eyeplus, the eyewear business initiated by the Titan Company began its journey of impressing the crowd in March 2007. And today, the brand holds a standardized platform in the industry with high quality and reliability.
Adopting international standards like pricing transparency, contemporary design, and styling techniques, Titan Eyeplus has set strong roots in the competitive industry. We feel honored to bring to you the Titan Eyeplus website that holds the assortment of fashion frames to boost up your style.
Sunglasses
Just in time for all the summer outdoor activities, we have the perfect basket of shades to kick start this season in style with Titan Eyeplus. From trendy, sporty, aviator, cat-eye, bugeye, wayfarer and pilot, the frame shapes are inviting to add to cart. Despite your face shape, the vibe you hold and the complexion you have, the pair of sunglasses that Titan Eyeplus offers adds a refreshing look to your style.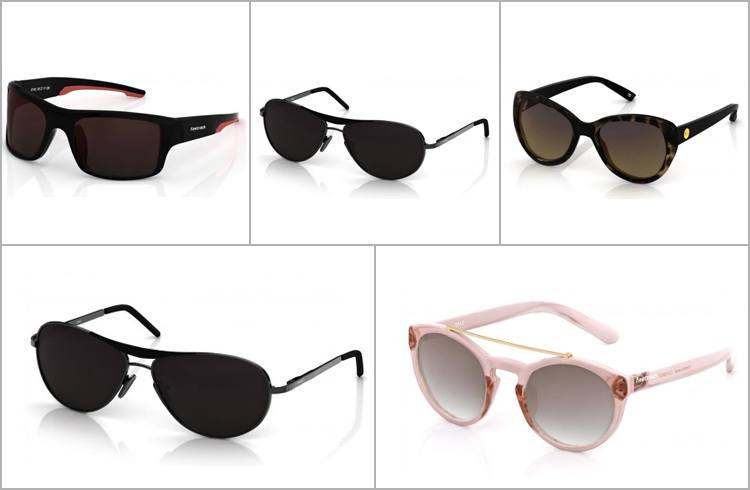 Between the myths and facts debate of whether the sun rays are good for eyes or could they harm your eyes, we totally believe that they are fashionable and make your style game click. So ladies, go with the darker lens if you are going for a tan on the beach or hiking etc., and opt for lighter toned lens if you are playing hide-and-seek with the sun.
Eyeglasses
Surely, we've all had that moment in our childhood, when we would silently put on our dad's glasses and act adult, didn't we? And we have to admit that these days the eyeglasses have become more of a fashion symbol than a necessity. They not just help you see but also help people see you as the individual you are.
Titan Eyeplus makes this fashion statement doable with tons of variety in colors like blue, green red etc., to the materials, the frame types like round or angular, and the thicknesses of glasses. Be it optical glasses or plano frames, give yourself a smart and intellectual look this season with fancy choices that Titan Eyeplus has to offer.
The glasses with Titan Eyeplus are designed to cater to every individual's personal style and that makes their collection approachable and attractive. Every piece looks fashionable, polished, cool and funky that adds a glam factor to the whole geek look. Perch it up up nose in a shade that suits you, in a frame that defines your look and toss in a sexy vibe that's bound to turn heads your way.
[sc:mediad]
Contact Lenses
With the emerging fashion of eyeglasses, looks like the contact lenses fell a step behind. But Titan Eyeplus brings to us, the soft, comfortable and colored lenses that are surely worth a shot. Add depth and intense feel to those magical eyes with trendy lenses. From hazel, gray, honey, blue and many more shades, pick the one that complements your hair, your complexion, and your style.
With high brand collaborations and 470 stores located in 200 cities, Titan Eyeplus have their bag full of styles that meet the on-the-move fashion demands. Visit their website for interesting offers and scroll through exclusive, exquisite collection that definitively will lighten your wallets.
Work, sporty or fashion, Titan Eyeplus is here to make your style stand out with an added glam factor!