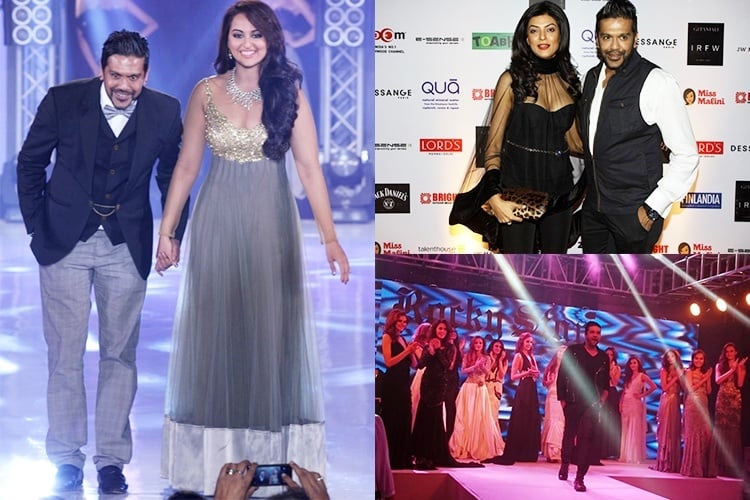 To the fashion fraternity in India, Rocky S needs no introduction. He has an artistic aptitude and panache for creativity that has made him talented and fashion seeking. His designs have been applauded with much fanfare considering the sensuality and modernity they exude. A student of Commerce in his college days and a product of J.D. Institute for Fashion Designing, Rocky moved on to the fields of fashion designing and styling which attracted and absorbed him full time.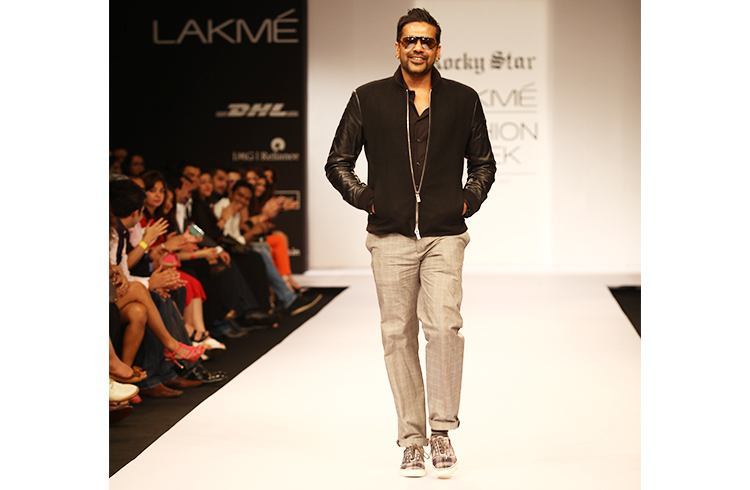 Over a period of time, Rocky has designed for leading Bollywood celebrities such as Bipashu Basu, Katrina Kaif, Shilpa Shetty, Salman Khan, Hrithik Roshan, John Abraham and on the international front Naomi Campbell too. He also happens to be the first Indian designer to bring out his fragrance – Rocky S Noir Femme (for ladies) and Rocky S Noir Pour Hommes (for men) that were launched by Bollywood star Arjun Rampal. Traditional and bright colour palette seems to be his forte. Garish colours and heavy embroideries is a big no-no for him. Understated elegance, detailing and finish are his style mantra. His signature style has taken him far and wide – one of them is IGEDO fair in Dusseldorf-Germany where he participated. Here are excerpts from the interview held with the ace trendsetter in the business of fashion.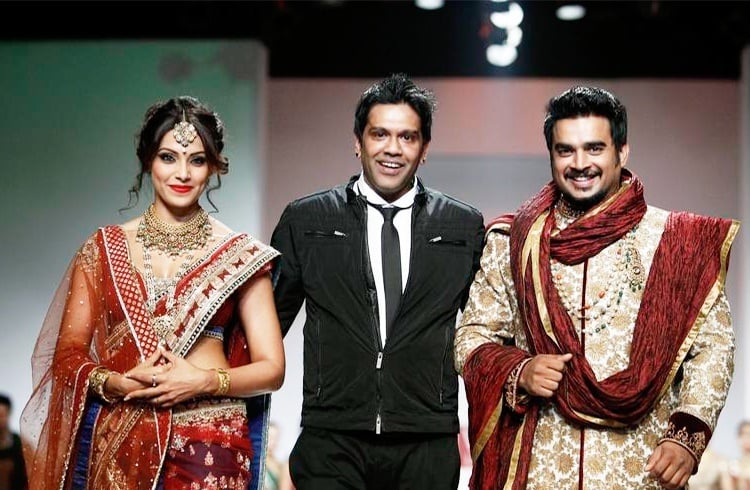 Q.1 What made you plunge into the world of fashion designing?
Rocky S: I always had an inclination towards a more creative & artistic field. Hence I took up a formal training in Fashion Designing, got work experience and grew as a designer in the same stream moving towards styling and designing for films and eventually launched my own label. Being involved into the creative process drives me and gives me a high and an opportunity for me to make people dream of the outfits they would want to covet. Creativity is something that I look for within all aspects of life and hence being a part of the designing world fulfills my hunger to create.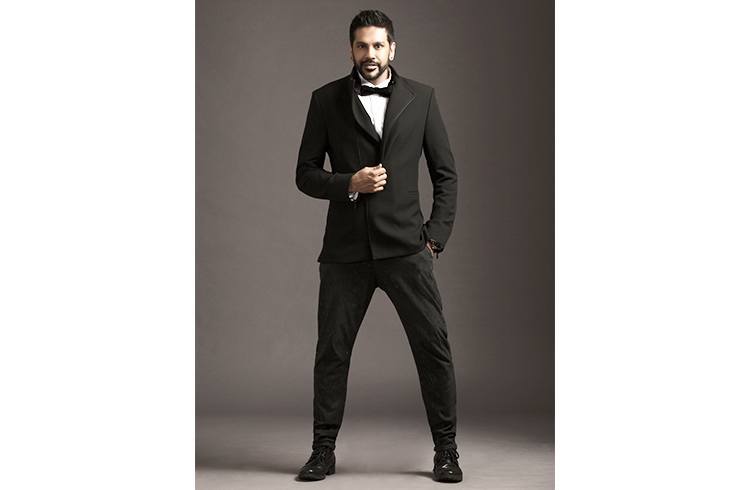 Q.2 Akshay Kumar was the first artist you had designed for. What was the outfit?
Rocky S: It was for film Mohra. Akshay Kumar carried out this outfit where he wore a pirates outfit with embroidery and vest coat in this song Tu cheez badi hai mast mast.
Q.3 You have done costume designing for many film projects. Which one was your favourite and why?
Rocky S: Well all the films I have styled for hold special place for me as they allow me to merge fiction and reality and dress the different characters to life but Krrish was a good experience. Styling a super hero has its own fun and kick.
Q. 4 You have designed bridal couture, club wear to accessories. Which is your first love?
Rocky S: I have experimented with a lot of things be it designing for bridal couture, club wear to accessories and have enjoyed all these tasks so to choose & compare wouldn't be fare as each one of the above have made me the success I am and have added a feather to my hat. Also there is much more in the closet be it designing & styling red carpet collections for Fashion Shows or celebs.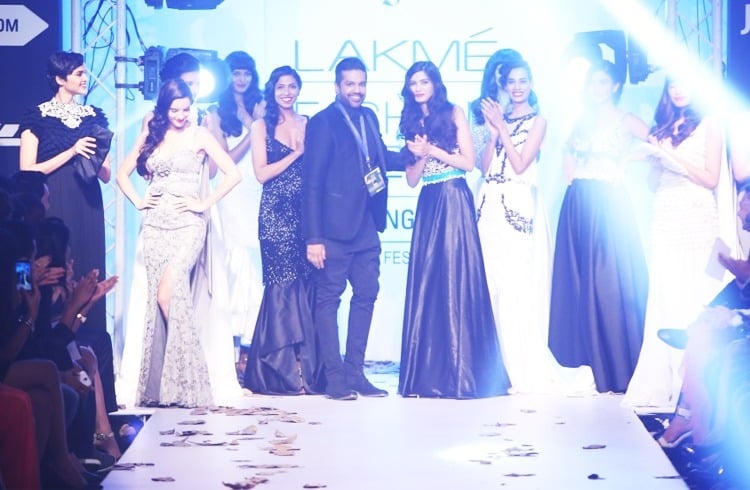 Q. 5 You had associated yourself with Miss India Organization to style the delegates representing India at Miss World 2014 and Miss Universe 2014. What was the experience like?
Rocky S: It was a pleasure indeed to style these divas and guide them in their pursuit for fashion. Our aim for styling these beautiful women for the country in association with Miss India Organization was to take style and glamour quotient to another level at the international pageants as these beauties dazzled to stun the world.
[sc:mediad]
Q. 6 Your celebrity client includes Bipasha Basu, Shilpa Shetty and Katrina Kaif. Ever thought of going behind the borders designing for Hollywood celebs?
Rocky S: Every actor has their own personality and to transcend it to the characters they portray is an exciting journey for me as a designer. Yes I would love to style Julia Roberts & Sienna Miller.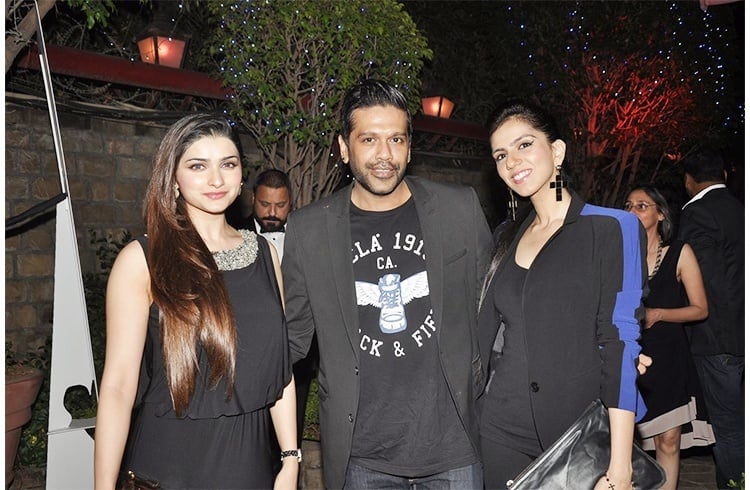 Q. 7 Any plans of venturing into the international market?
Rocky S: Well the Brand ROCKY STAR has already ventured out with our couture and prêt line in stores like RIVAAGE Duba, Doha, HOUSE OF FRASER at Abu Dhabi. I would definitely look forward to dominate the global fashion scene and make a mark world over.
Q. 8 We heard of your forays into jeanswear, eyewear, jewellery and shoes. Elaborate.
Rocky S: Yup my tie up with commercial brand Shoppers Stop has given us an opportunity to design for the market wherein consumer is the king. Hence we are looking forward to expand our product range and get into various segments of fashion clothing and accessories. There are lots more which will be offered but too early to be disclosed.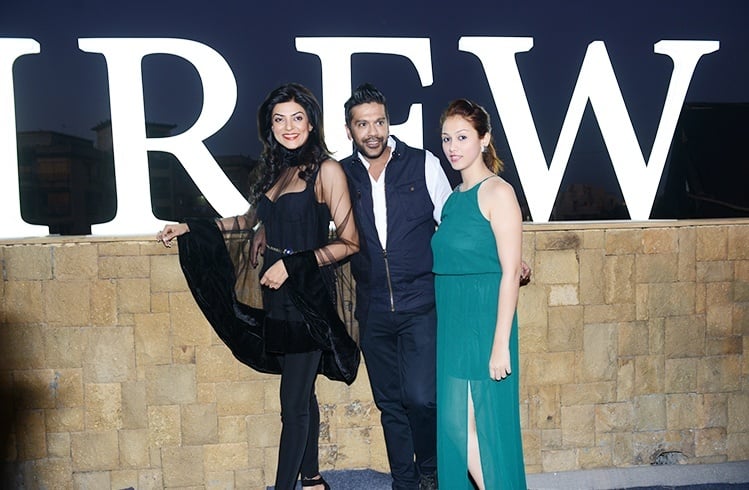 Q. 9 What's the most fashionable attire that you have designed and for whom?
Rocky S: Keeping things simple and stylish and not overdoing is my style quotient. I have designed and styled lots of celebs and few favourites would be Bipasha Basu, Katrina Kaif, Hrithik Roshan…well many more are on my list actually. I cannot pick one particular attire as all of my designs have been created with a lot of imaginativeness. It would be unfair to pick and choose when there is an array of creativity.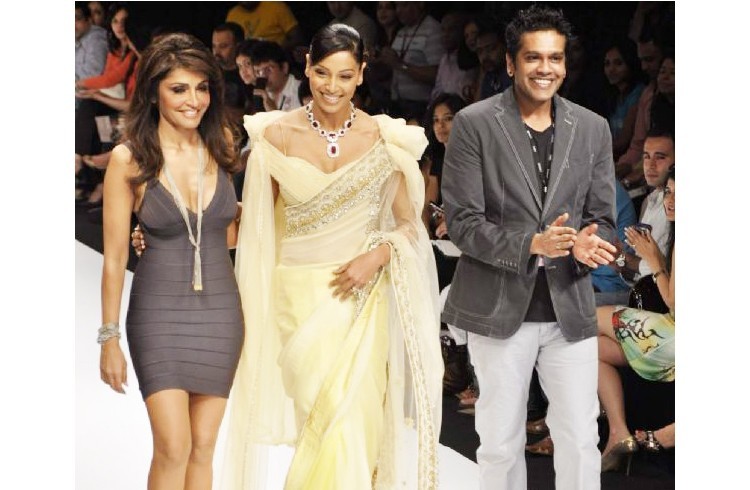 Q. 10 Name the fashion contemporary you admire most and why.
Rocky S: Giorgio Armani. This name is synonymous with style and sophistication and has dominated world fashion for decades by creating edgy and sharp silhouettes.
Young, vibrant and full of life – Rocky S is on his way to international fame. FashionLady wishes him the very best in his current and futuristic pursuits.