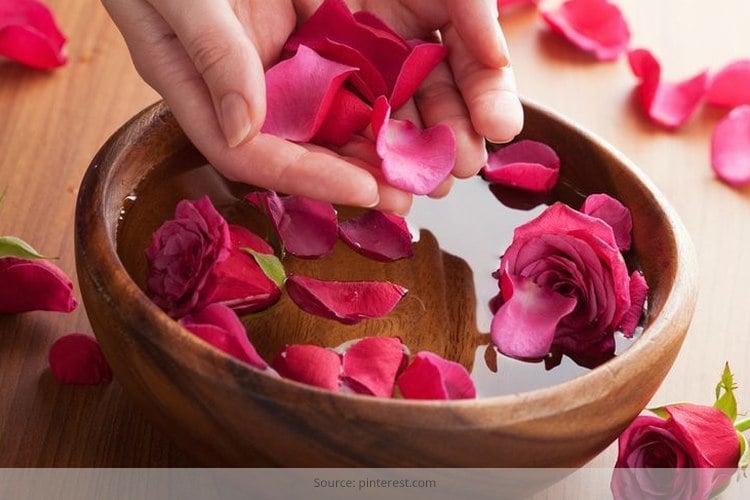 So you think that roses are meant only for expressing love? Wrong! Those amazingly beautiful and super vibrant flowers can actually turn out to be your BFF. Yes, we mean it ladies! Rose benefits for skin are numerous.
Here is how you can use rose petals for skin: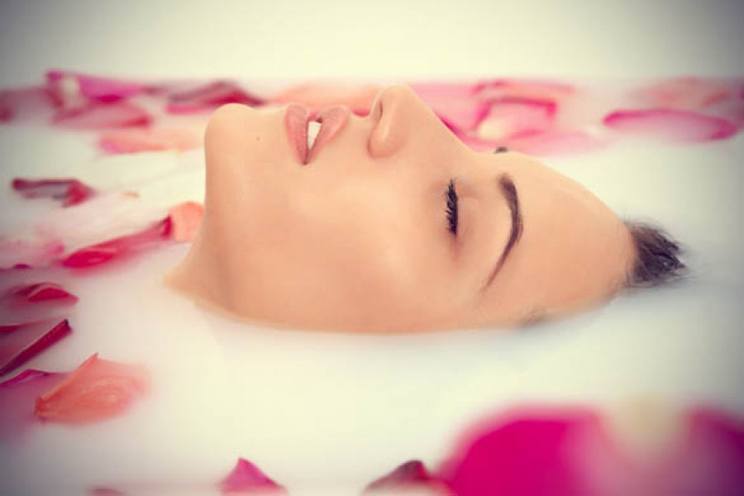 1. Tone Up Your Skin
The best and most popular beauty use of rose petals is the preparation of skin toner. Rose water made by soaking fresh rose petals in water is considered as an excellent natural astringent. You may also mix witch hazel and a few drops of glycerin to it for unclogging your pores, making them tighter and adding a glow to your silky smooth skin.
2. Deep Cleanse Your Face
The proper use of rose petals in your beauty regime should start with deep cleansing your facial skin. Try a rose face mask by making a paste out of some rose petals soaked in water overnight. For some more effects, combine honey, yogurt and rose water with it and apply for 15 to 20 minutes. You will get squeaky clean skin instantly.
3. Keep Skin Moisturized
If you have super dry skin, benefits of rose petals may turn out to be of your great help. They are loaded with natural oils, which will lock the moisture in your skin and keep it hydrated for the whole day. Make paste of some rose petals and mix some pure honey with it. Alternatively, prepare a mixture by blending the pastes of equal amounts of rose petals and soaked almonds. Regular application of these packs will give you soft, supple skin easily.
4. Get Smooth Radiant Skin
With rose petals, you can smooth out your skin and make it radiant naturally. All you need to do is come up with an uneven paste by mixing equal amounts of crushed rose petals, gram flour and yogurt and adding a few drops of almond oil to it. Apply it all over your face to get rid of dullness, dry patches and age lines here and there.
[Also Read: Beauty Benefits of Witch Hazel]
5. Stay Protected from Sun
Who needs a store-bought sunscreen, when you have rose petals here? Being an amazing resource of vitamin C, they can shield the surface layer of our skin from potential sun damages effectively. For this, you have to prepare an infusion by mixing glycerin and cucumber juice 2 tablespoons each and allowing a handful of fresh rose petals to soak in it.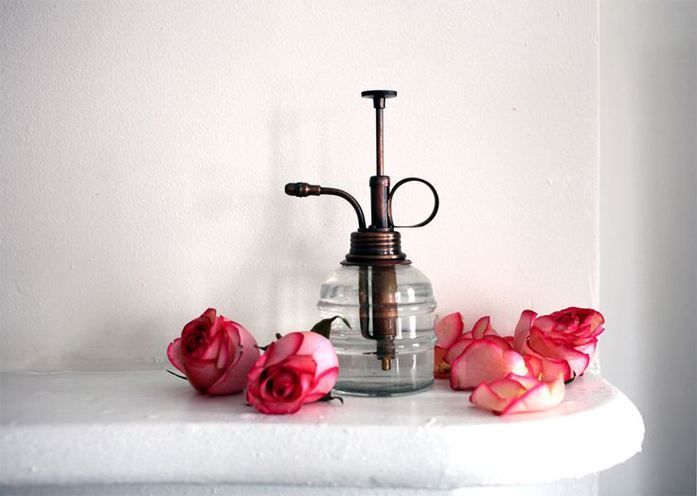 6. Soothe Sun-Damaged Skin
Have you already ended up damaging your skin due to long-term sun exposure? Exploit the soothing properties of rose petals and recover the health and beauty of your skin. Make a mixture of crushed rose petals, pure aloe vera gel and freshly grated cucumber and apply it to the affected areas as an awesome after-sun-care gel.
[Also Read: Best Skin Care Tips]
7. Get Rid of Puffy Eyes
Now, do not worry about those ugly under-eye bags as you can treat them with rose petals easily. Prepare an infusion by soaking a handful of fresh rose petals in a cup of boiling water and dab it onto the puffy skin under your eyes with a cotton ball. It will work like magic!
[sc:mediad]
8. Combat Dark Circles
Not only puffy eyes, but rose petals are also very effective in removing under-eye dark circles. You have to follow the same procedure for preparation and application of the infusion and there you will be with bright and beautiful eyes.
9. Say 'No' to Acne
The cleansing properties of rose petals get boosted significantly with their antibacterial properties. Result? An acne-free clear skin. Apply homemade rose water prepared from fresh rose petals to your acne-prone skin thrice every week and get rid of all sorts of breakouts and redness.
10. Plump Up Your Lips
If you are dying to get plump rosy lips, try this DIY rose lip balm out. Rinse and blot some fresh rose petals, add some milk butter to them and finally, make a paste of the entire mixture. Massaging your lips with this balm will remove dryness, darkness and fine lines efficiently.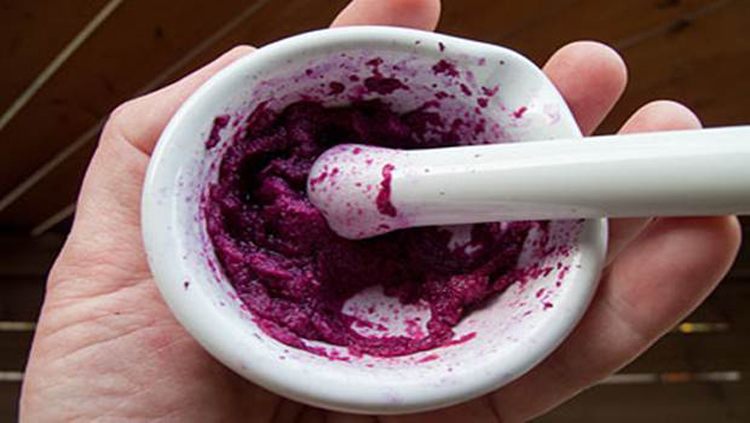 11. Scrub Off Dead Cells
When it comes to getting a silky smooth skin all over the body, nothing works as good as a rose petal body scrub. Take crushed rose petals, ground coffee beans and sugar in equal quantities. Blend everything well by adding 2 tablespoons of olive oil. Now, exfoliate your body with this mixture gently in small circular motions to get rid of dead skin cells and reveal softer, smoother skin.
[Also Read: Rose Face Pack]
12. Take Care of Scalp
Last but not the least, improve the health of your scalp and revitalize your hair with fresh rose petals. Prepare a pack by combining lemon juice, egg white and crushed rose petals and wash your hair with it. It will treat itchiness, flakiness and dandruff, condition the scalp greatly, and increase blood circulation throughout it so that your hair grows stronger and faster.
Still wondering what to do with that bouquet of roses you received yesterday? Just collect the petals from the flowers and introduce them in your beauty regimen. It's really that simple!