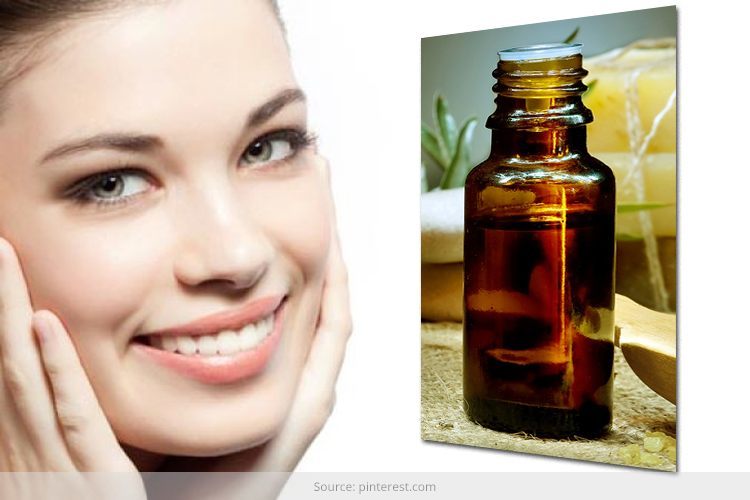 The woody and earthy aroma of this Indian root is so easy to make out that it doesn't need a scientific brain to decipher it.
If we tell you it is 'Chandan', it will on its own ring bells of soft, moisturised and nourished skin.
Yes, Chandan or Sandalwood is the Ayurvedic recipe from our grandma's days. It is pale yellow to pale gold in colour as most of us know. The essential oil made out of it is used in beauty treatments and cosmetics such as perfumes, deodorants, lotions and creams.
Of course, the oil has medicinal uses too and is used to treat various skin problems such as pimples, blemishes, dark circles, acne and common problems found in teenagers. The best part about it is that it is a simple, easy to use and affordable solution to getting clear skin. Here are some sandalwood oil benefits for skin.
[Also Read: Proven Jojoba Oil Benefits ]
Sandalwood Oil – The Fountain of Skin Beauty
Every Ayurvedic root or bark has a history attached to it. Sandalwood oil has been around for over 4,000 years ago so you can well imagine its nostalgic value. The essential oil is extracted from the heart of the sandalwood trees (yes trees) that fall in the age group of 40 to 80. It is said that older the tree, stronger is its aroma and more oil it has.
Go anywhere and the exotic woody smell of the sandalwood oil will follow you. So will its health benefits. The smell of sandalwood oil calms down the mind and in the process reduces tension.
Benefits of Sandalwood Oil
Here's a rundown of benefits of sandalwood oil for health and wellness which you and your family should adopt.
Antiseptic – Being a good antiseptic agent, the oil of sandalwood shields you from internal wounds and ulcers which can be quite a nuisance. When you apply chandan oil on skin, you can expect prevention from infected pimples, boils, wounds and sores. This is a major reason why sandalwood oil is safe for both external and internal application.
Anti-inflammatory – As anti-inflammatory agents, the sandalwood oil and paste have a tremendous cooling effect. This helps it relieve all types of inflammation in major organs of the body such as brain, nervous, digestive, circulatory, and excretory system that occur due to infections, fevers, side effects of antibiotics, wounds, insect bites, and food poisoning.
Astringent – As a beauty product, sandalwood oil offers benefits like tightened skin muscles when massaged on the face. It is also beneficial in strengthening the grip of gums on the teeth.
[sc:mediad]
Muscular Spasm pain reliever – Sandalwood oil works well against muscular spasms and contractions by relaxing muscles, nerves, and blood vessels.
Skin Softener – The essential oil gives a fresh and cool feeling when applied as it soothes skin, minimises skin inflammation and irritation and cures infections.
[Also Read: Remember These Points to Get Baby Soft Skin]
Process of making Sandalwood Oil
There is nothing more effective and convenient than a natural homemade remedy such as sandalwood oil. There are no chemicals and artificial agents in sandalwood oil and it causes no side effects.
Ingredients:
1 cup carrier oil (olive or jojoba)
¼ oz. sandalwood powder
Medium saucepan with lid
Spoon
Oven
Cheesecloth
Jar with lid
Method of Preparation
Put the oven to 200 degrees Fahrenheit.
Transfer 1 cup of carrier oil in a saucepan and mix sandalwood powder in it.
Cover the saucepan and put it in the oven. Make sure it cooks for 2-4 hours. Keep stirring it from time to time so that no burning happens.
Now strain the mixture into a jar using cheesecloth.
The Sandalwood oil is ready to use.
How to Use Sandalwood Oil
Following are some tips to use this essential oil in your everyday beauty routine.
Anxiety – Put 1-2 drops of the essential oil in your palms, rub them together, and place it around your nose and mouth. Inhale it deeply for 30 seconds. It will help you get rid of your anxiety.
Back Pain – Massage 2-3 drops of sandalwood oil on your back area to get relief.
Bronchitis – Take 1-2 drops of sandal oil and rub it over the chest and throat twice or thrice a day.
Cartilage Repair – Massage 1-2 drops of sandalwood oil into the problematic areas of cartilage at least twice a day or as desired.
Depression – Rub 1-2 drops of oil in your palms and place your hands over your nose and mouth. Inhale for 30 seconds and see the results.
Now that you have got a fair idea of the anti-tanning and anti-ageing benefits of sandalwood oil, use them religiously on your skin and hair and share your experiences of the same with us.
Recommended Articles
Activated Charcoal Benefits For Skin
Kiwi For Flawless Skin
Witch Hazel For Your Skin
Benefits of Coconut Water for Skin
Yogurt For Skin Care