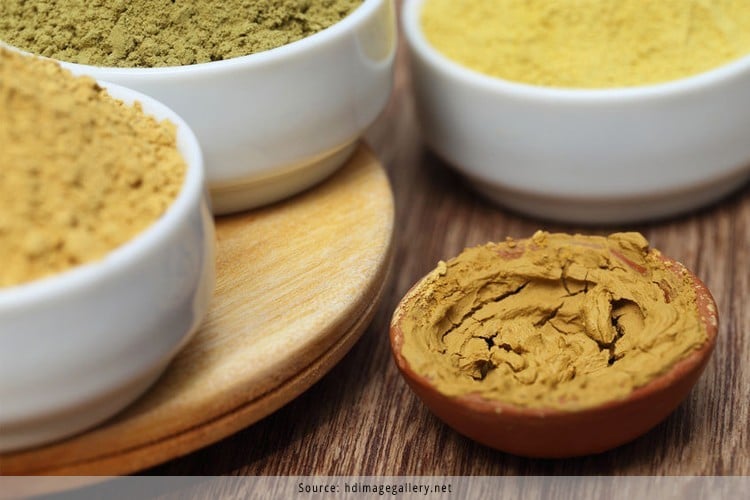 Raise your hands if you suffer from pimples, acne, blemishes, dark spots, dark circles, smuts, pigmentation etc! We see a lot of you out there crying for help, and no matter how many fairness creams and products over-the-counter you have been buying and using, none of them seem to work!
LET'S LOOK AT SOME BENEFITS OF CHANDAN FOR SKIN
Say Hello To Holistic Wonders
Natural and holistic, let's take a look at the humble sandalwood powder for skin, shall we! Yes, you read that right. You now can have a lot of benefits using sandalwood to do away with pesky rashes, skin issues, blemishes and dark spots – pimples and acne too! Easy to procure, use and remedy with, your skin would get a healthy glow and shine when you use sandalwood powder for skin.
[Also Read: Sandalwood Oil Benefits for Skin]
For Pimples
When there is a lot of sebum and oil produced by the skin, there would be a lot of impurities, dirt and grime setting too – skin clogged issues thus happen, leading to eruptions and breakouts. Use sandalwood powder for skin by this method:
1 Tbsp. Sandalwood Powder
1 Tsp. Milk
Turmeric Powder
Method: Mix sandalwood powder with milk and form a paste. Apply the paste with a pinch of turmeric powder on the skin and let it stay for half an hour. Wash the coat off with cold running water. The medicinal properties of sandalwood and turmeric together would heal the affected areas and bring back the glow too.
[Also Read: DIY Pimple Treatment For Oily Skin]
De-Tan With Sandalwood
Chandan or sandalwood can help you de-tan. To reap the benefits of chandan for skin, you would need:
1 Tablespoon Of Sandalwood Powder
1 Teaspoon Of Honey Or Milk
Method: Mix sandalwood powder and honey or milk. Form the two into a paste and apply it all over the skin. Keep the mask on for half an hour and wash off with cold water there after. Thrice a week when done, sandalwood with its natural oils help sooth the areas affected and brings a healthy glow to the skin!
[sc:mediad]
Fight The Onslaught Of Free Radicals
Fed up of those wrinkles and laugh lines? Blame it on ageing factors. If you would like more benefits of sandalwood on skin, you would first need to use sandalwood to tone and make the skin firm. Sandalwood has powers to even the skin texture and to stop it from ageing and sagging too.
[Also Read: Turmeric For Skin Care]
Method: Apply the paste of sandalwood on the face for ten minutes a day, everyday. Wash it off with cold water thereafter and watch the face glow a week later.
Combating Dry Skin
[Also Read: How to Get Clear Skin]
Dry and very flaky skin or skin that itches and turns scarlet red – do you face these issues? Sandalwood powder can help, and also assures baby soft skin too. The oils found in sandalwood can help massage itself into the skin.
Method: Apply the paste of sandalwood twice a week for half an hour in the morning on the face, and wash it off with cold water thereafter.
Goodbye Acne And Pimples
From psoriasis to acne and pimples, the remnants that stay back can mar the flawless complexion you want. Thanks to the antibacterial properties of sandalwood powder, you can help your skin fight the fungi and bacteria, pimples and acne too.
1 Tsp Milk
1 Tbsp Sandalwood Powder
Method: Make a face mask and apply over the face and the neck. Wash it off with cold water after twenty minutes, and then dab dry with a piece of cotton dipped in rose water.
[Also Read: Skin Pores]
Prickly Heat No More
Summer months means a lot of sweating, and also can bring about painful skin and itchy textures to deal with. Apart from using sandalwood powder for skin fairness, the powder when mixed with water and formed into a paste can be used to bring down inflammation and itchiness. Sandalwood helps cool the skin and cures prickly heats too.
Complexion That Glows
You do not have to spend a bomb on fairness creams anymore. Not when there are ways to use sandalwood powder for skin whitening. Yes you read that right. Since the skin is a very delicate part of the body, you have to treat it with utmost care and nourish it well. The harsh chemicals found in most fairness creams can do more harm than good, and this is why we wouldn't want you to further damage your lovely skin.
Pinch Of Turmeric
Teaspoon Of Milk
Tablespoon Of Sandalwood
Mix all the 3 ingredients and form the three into a paste. Apply this paste all over your face and neck, the arms and the shoulders. Keep it for half an hour and then wash off. Do this thrice a week and watch how you gain compliments!
Spot Free Skin
It's time to say goodbye to all those nasty spots on your face by using sandalwood powder. Whether your spots are due to over-exposure to sun rays, increasing age or liver dysfunction, you can get rid of them by using this sandalwood paste.
To make this sandalwood powder for face, you would need the below ingredients.
 Turmeric and sandalwood powder in equal measures
Little bit of camphor
Some milk
[Also Read: summer skin care products]
Method: Combine all the three ingredients to make a paste. Apply this sandalwood face pack, gently massage it and leave it overnight. Along with removing the spots, it would also leave your skin feeling cool and relaxed.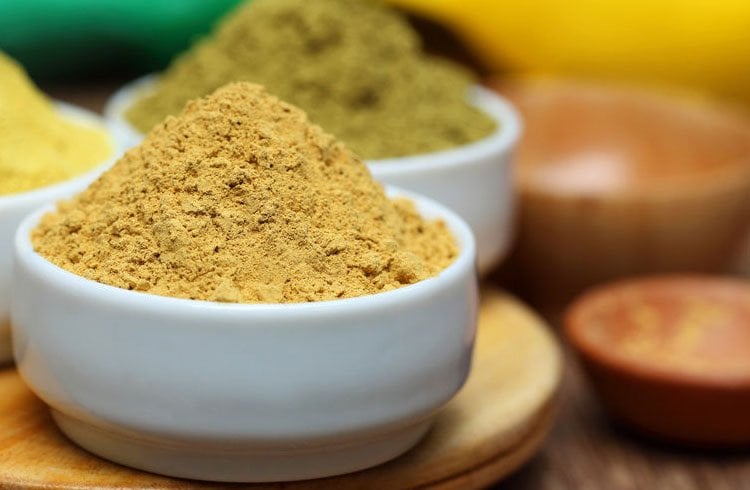 Exfoliation
We all know that exfoliation is an important part of your skin care regime. It is also advised that exfoliation should be done using natural products to get better and effective results. Chandan powder is one of the best ingredients to use for your exfoliation. You can either use red sandalwood powder, organic sandalwood powder or white sandalwood powder.
Sandalwood powder
Black chickpea powder
Milk or rose water
Method: Make a paste of the above ingredients and se this sandalwood powder face pack by gently massaging it on your face in circular motion for about 5 minutes. You need to leave the face pack as is for 30 minutes to reap the sandalwood powder benefits. Wash it off with water.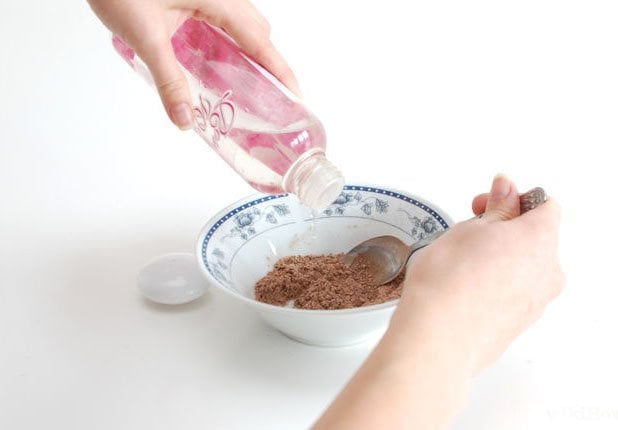 Remedy For Anti-Aging
Did you know that along with using sandalwood powder for dark spots, sandalwood powder for skin lightening, sandal powder for fair skin, sandalwood powder for dry skin, sandalwood powder for acne scars, etc. You can also use it as a remedy for anti-aging.
1 tbsp of honey
2 tbsps of sandalwood powder
1 egg yolk
Method: Mix all the ingredients and make a paste. Apply the pack on your face, leave it for an hour and then wash it off with water. Regular use of this face pack will increase the elasticity of your skin and prevent your skin from drooping and sagging.
Sandalwood and rosewater paste, turmeric and sandalwood paste and sandalwood and honey face pack are some of the common and effective face packs that can be used on a regular basis.
Do you have your own secret recipes to share with regard to Sandalwood Face Packs? Do write in!