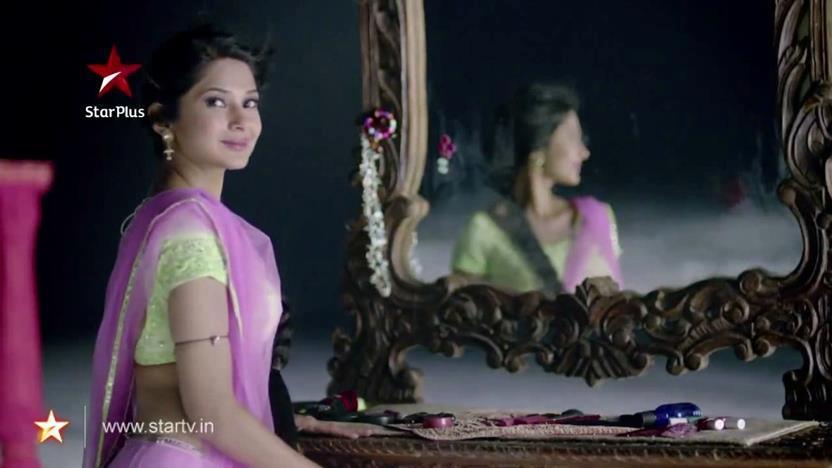 When we talk about daily soaps, well it's not only about the plot involving Saas Bahu characters but lot more than that. Apart from the masala storyline full of conspiracy, jealousy and of course love and emotions; the Star Plus serials are also famous for the glamorous gets ups donned by characters like Gopi & Rashi from Sath Nibhana Sathiya and Saraswatichandra characters who are fashion icons these days for Indian women mostly.
Considering the growing penchant of who is wearing what and the craze of shopping the replica sarees worn by the Star Plus actresses on TV; Fashionlady has come up with a special edition highlighting latest trends from the popular daily soap Sarasawtichandra.
Do have a look at the fashion-inspired cast of Sarasawtichandra Star Plus!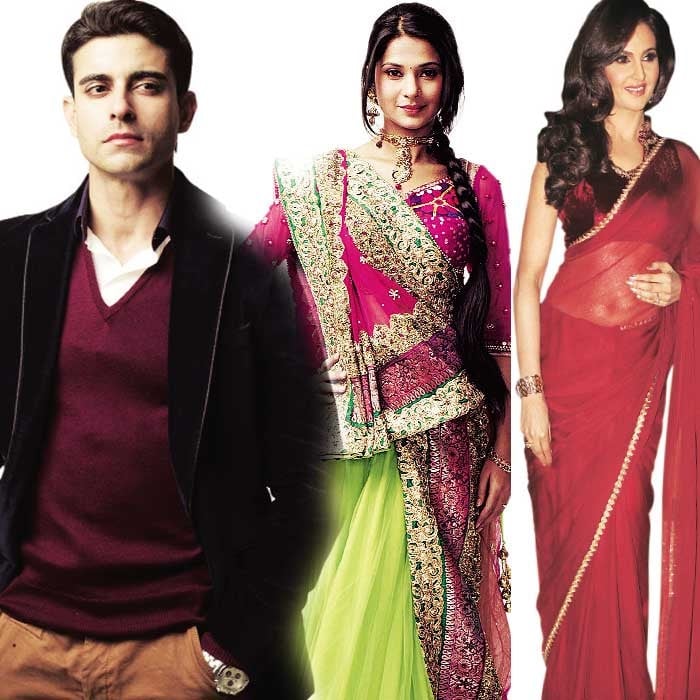 About Saraswatichandra
This is a popular Indian show which runs both on Star Plus and DD National based on the novel written by Govardhanram Tripathi under the same name. The serial is much popular as it's directed by one of Bollywood's prominent directors Sanjay Leela Bhansali.
Saraswathichandra is a poignant love story of two soul mates: Saras and Kumud, who are denied the joy of becoming one by destiny and tradition. Whenever they try to move away from each other, life keeps bringing them together again. Their love story goes through several ups and downs. Eventually Kumud gets married to someone else while Saras, out of unconditional love, decides to take care of her family and fulfil duties as the man in her life. It is a classic tale of love and heart ache, pride and prejudice, of yearning and longing between two people who were so close yet not close enough to two people today who are so far from each other yet not far enough in heart.
The show was first aired on 5th February 2013 and immediately caught viewers' attention because of its strong story line and not to mention the fabulous costumes.  Saraswatichandra is a poignant love story of two people: Saras and Kumud, who are unable to experience the joy of being with each other by destiny and tradition. As the entire story revolves around these two characters, there are other plots running side by side to keep the masala of the show intact.
Bhansali recreates magic of Hum Dil De Chuke and Devdas
Jeniifer Winget aka Kumud from Jennifer Winget fame is now the most fashionable actress on Indian TV.
Let's compare Nandini of Hum Dil De Chuke Sanam with Kumud of Saraswatichandra
While many say Saraswatichandra's Kumud is Sanjay Leela's tribute to Nandini of Hum Dil De Chuke Sanam; I completely agree with this statement.
Perhaps Bhansali designed the character, keeping Nandini in his mind. Not only the costumes of Kumud are similar to what Aishwarya had worn in the movie, but even both them are portrayed similarly.
If you recall the 1999 movie's opening scene, Aishwarya aka Nandini is seen engaged in a boisterous game hinting at her nature. She is portrayed as hot-tempered, playful, out spoken and a little spoilt.
Now if we return to present day Saraswaticandra's promo, you'll quickly remember 15 years old Nandini. The female lead Kumud (Jennifer Winget) is seen running barefooted in the white desert of Bhuj wearing a flowing white Indian attire very similar to what Ash wore in 'Hum Dil De…'.
Bhansali has tried to recreate the magic from the movie by making Kumud playfully running all around, teasing everyone as she celebrates Holi.
And if we take a look at the male lead Saras from the serial, who has been portrayed as quite sorrowful, beaming with conflicting issues with his father and even Kumud then you'll quickly be reminded of Devdas.
When it's a Sanjay Leela Bhansali venture; it's pretty obvious to see everything about the serial to be outlandish. The director has never allowed the serial lose its unmistakable grandiose giving it a Bollywood feel. Between lavish costumes, traditional dance numbers and extravagant gilded sets, Saraswatichandra's visual look evokes just as much emotion and classic Indian spirit as in 'Hum Dil De Chuke Sanam'.
Kumud walks, talks like Aishwarya, has been dolled-up like Ash, might as well have taken the Bollywood actress rather than imposing her mannerisms on someone else!
Kumud's chaniya choli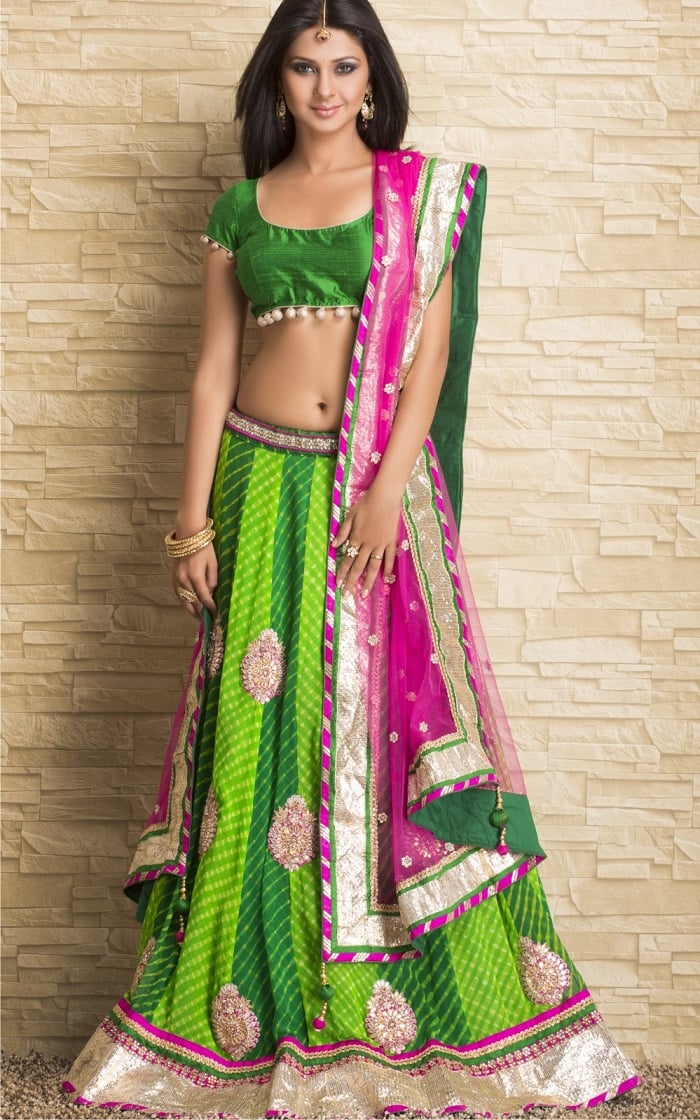 Perhaps no other TV daily soap has ever popularized the Gujarati traditional Chaniya Choli like Saraswatichandra. Kumud's Chaniya choli has taken the country by storm, with everyone looking for Kumud's outfits, be it her ghagra choli or sarees.
[sc:mediad]
It's a known fact most of the Indian fashion trends come into mainstream through Indian TV serials, as people quickly get inspired from their outfits rather than any fashion runway. And Kumud's Chaniya Choli is the best example. The best part of this ensemble attire is that all its components are different in fabrics and colors too.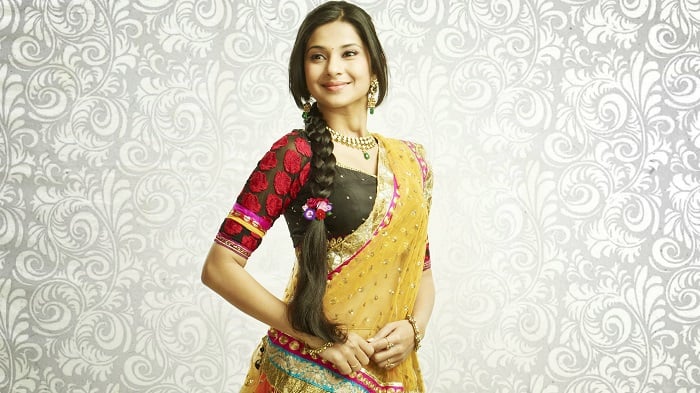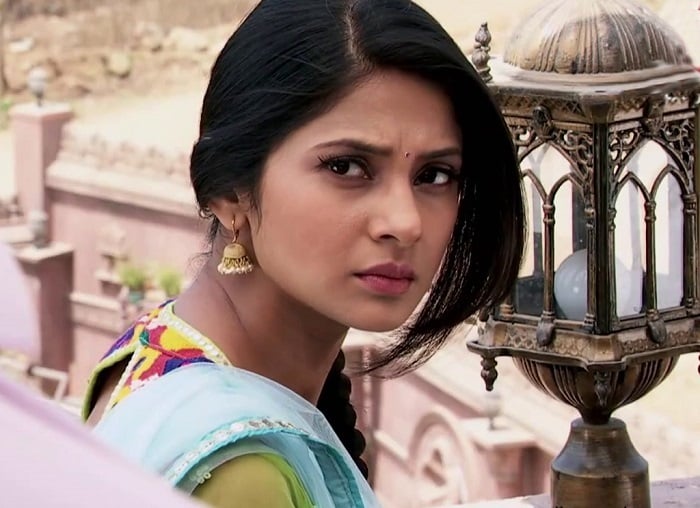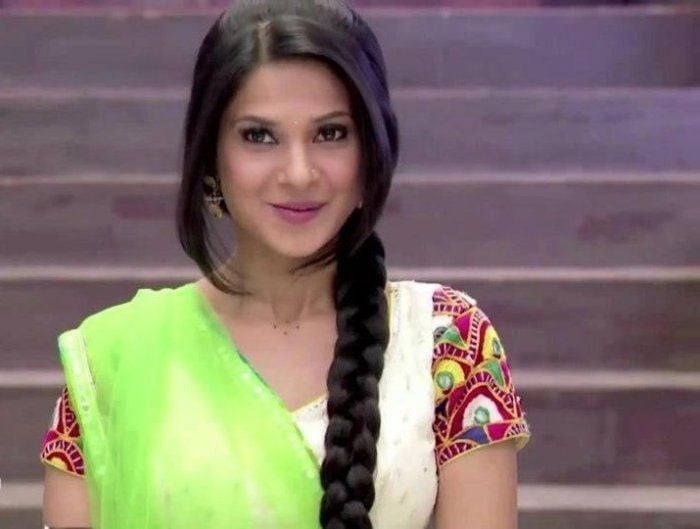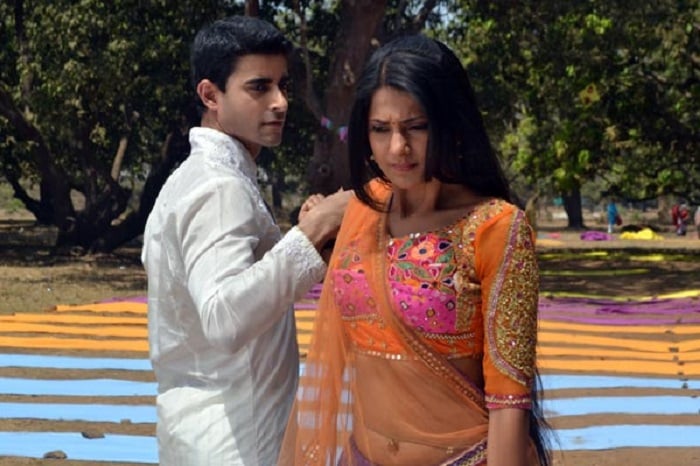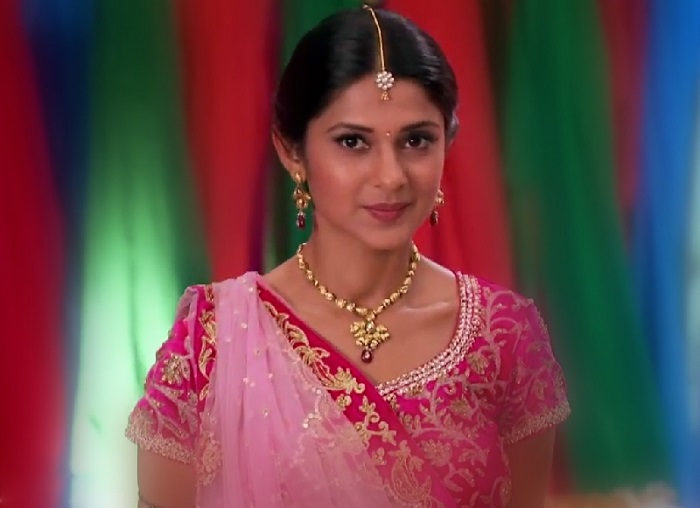 For instance, Kumud's pink lehenga is of chiffon and choli is silk black in color. The lehenga has a contrasting dupatta in orange. Even though Kumud has her signature style in this serial, her every choli flaunts a different embroidery work, sometimes accentuated with French lace and sometimes elaborate resham and sequin work on cuffs and neckline.
Kumud's sarees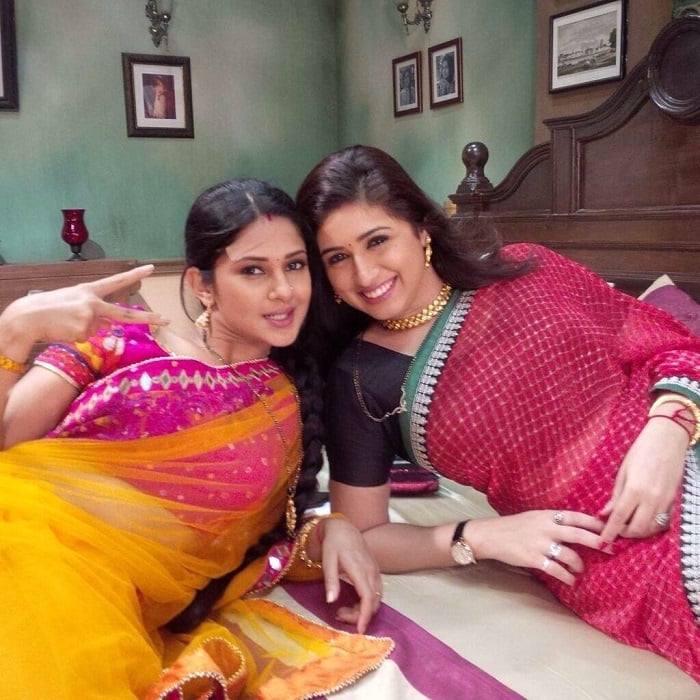 Kumud is seen wearing both chaniya choli and saree as per the story. After her marriage to Pramad and then to Saras, Kumud is seen wearing beautiful sarees with elaborate blouse designs. Her net concept sarees in contrasting borders are kept simple in the first half.
The sarees are accentuated with zari borders and the blouses are intricately embroidered with colourfl Kutch work. She is also seen wearing heavy net saris on special occasions. Those attractive sarees are encrusted with Gujarati theme of work and embroideries and have caught lots of attention to her fan and fashion followers.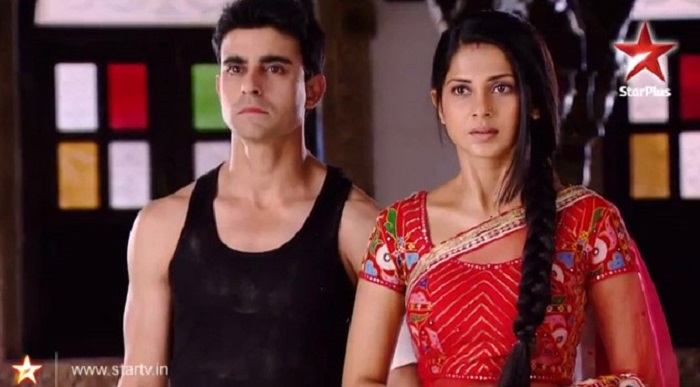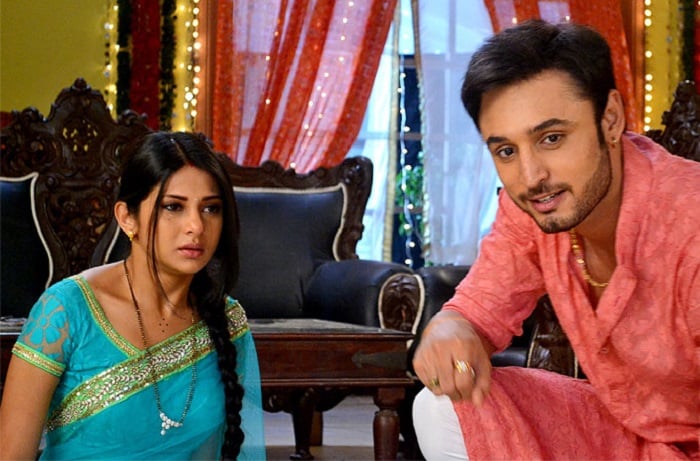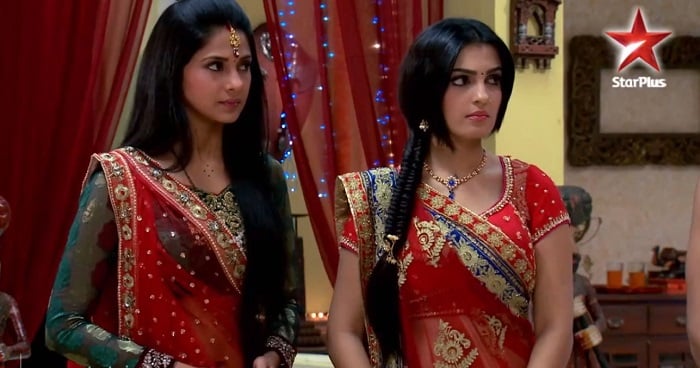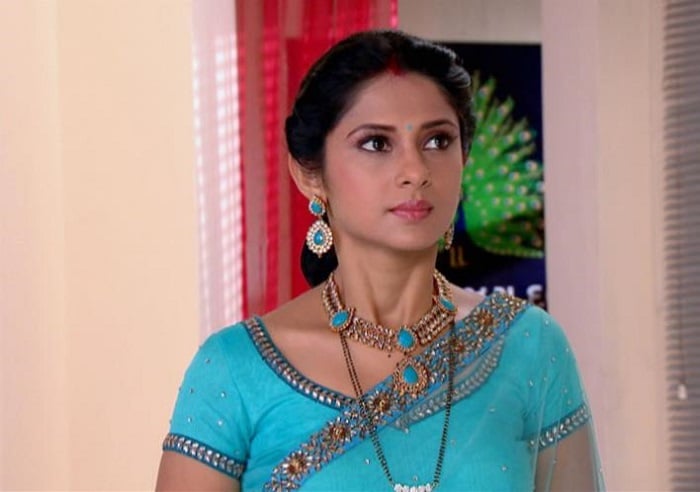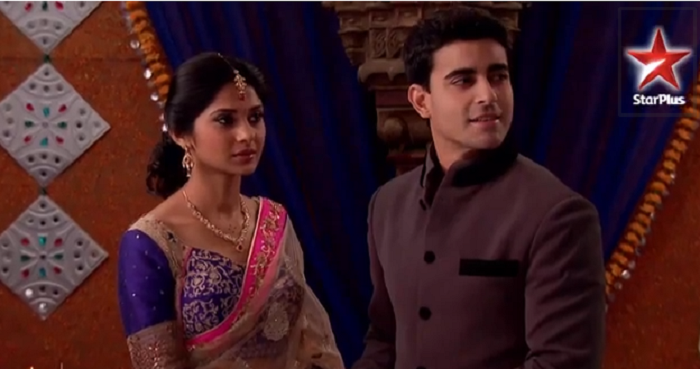 Her smart blouse styles and patterns in the traditional Kutch embroidery are the major highlights. They look extremely attractive, making a statement and provoking the viewers to adopt her style. Her outfits come with embroideries tuned with new themes and forms, whilst reviving and enriching the Gujarati traditional craftsmanship in today's fashion. The embroideries are mostly highlighted the sleeves and back blouse, bringing Quarter sleeves in fashion and the bandhani fabric into a fashionable creation.
Reena Chopra, who is the costume designer of this serial has closely worked on Gujarati traditional attires so as to justify to the character. Not only the outfits, but the entire set has been designed accordingly by their art director Jayant Deshmukh.
Kusum's fashion
Shiny Doshi plays the character of Kusum, who is Kumud's younger sister in the popular Star Plus serial and is also the parallel lead in the show.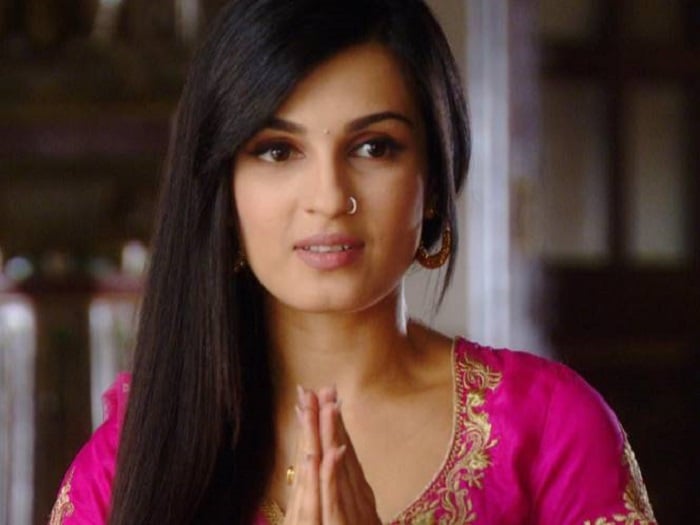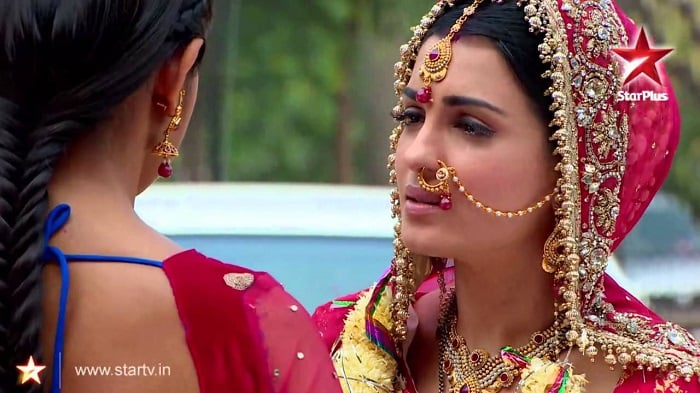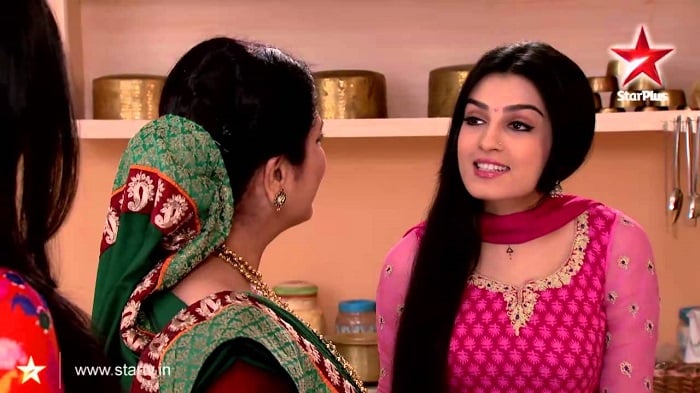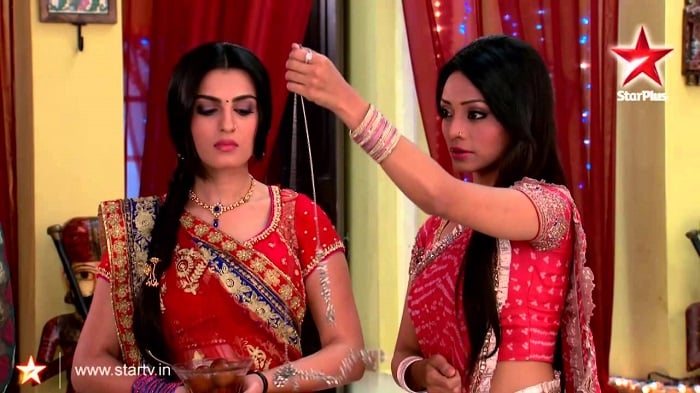 Even though Kumud is portrayed as the most beautiful in the daily soap, I find Shiny of Kusum fame to be more beautiful, especially when she was dressed up as Meera for one of the scenes and in her bridal getup.
Unlike movies, where only the lead actors are given utmost importance when it comes to dressing; it is different in serials. The first reason is that serials are not a mere 2-hour watch show, but is aired on daily basis. Thus, story revolves around every character.
In Sanjay Leela's serial each and every character is showcased beautifully. Kusum also features some fabulous chaniya choli and saree collections just like her reel life sister Kumud. Even her outfits are much in demand. Shiny, who has also appeared on Santoor ad where she had shared space with Saif Ali Khan, is playing one of the lead roles in Saraswatichandra.
Gumaan aka Monica Bedi's sarees
Since Monica is here portrayed as second wife of an affluent person and is in the grey character, leading a high profile life; she is dressed up similarly. Next to Kumud, it is Monica's sarees which is quite a rage these days in the market. While other actors and actresses are new faces and are rather popular by their roles; Monica is already a household name. And the upscale negative vamp role which she is playing has even made her more popular from the show.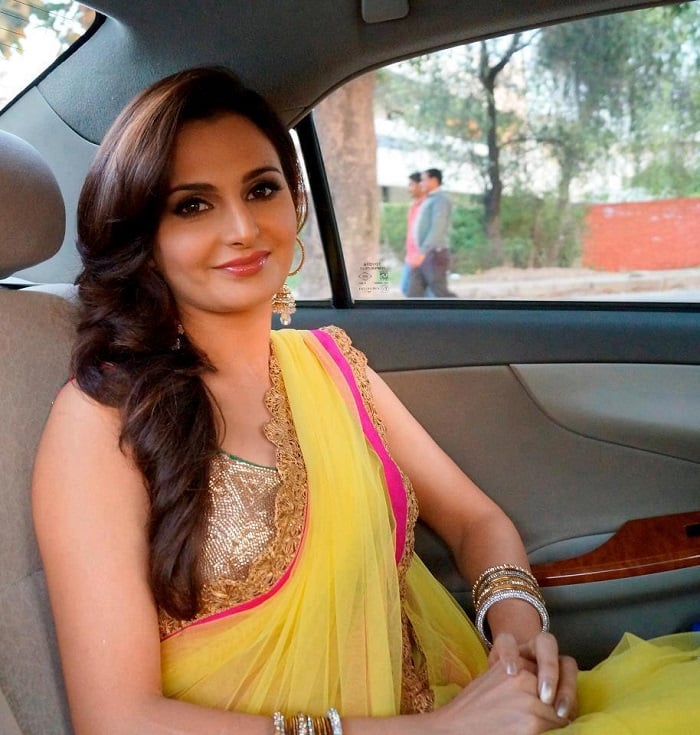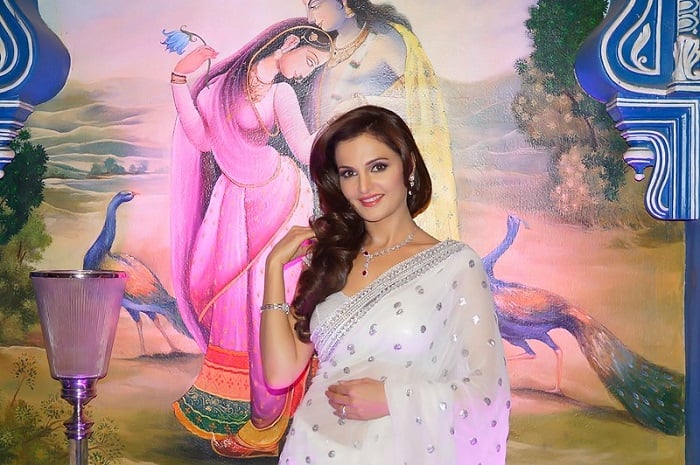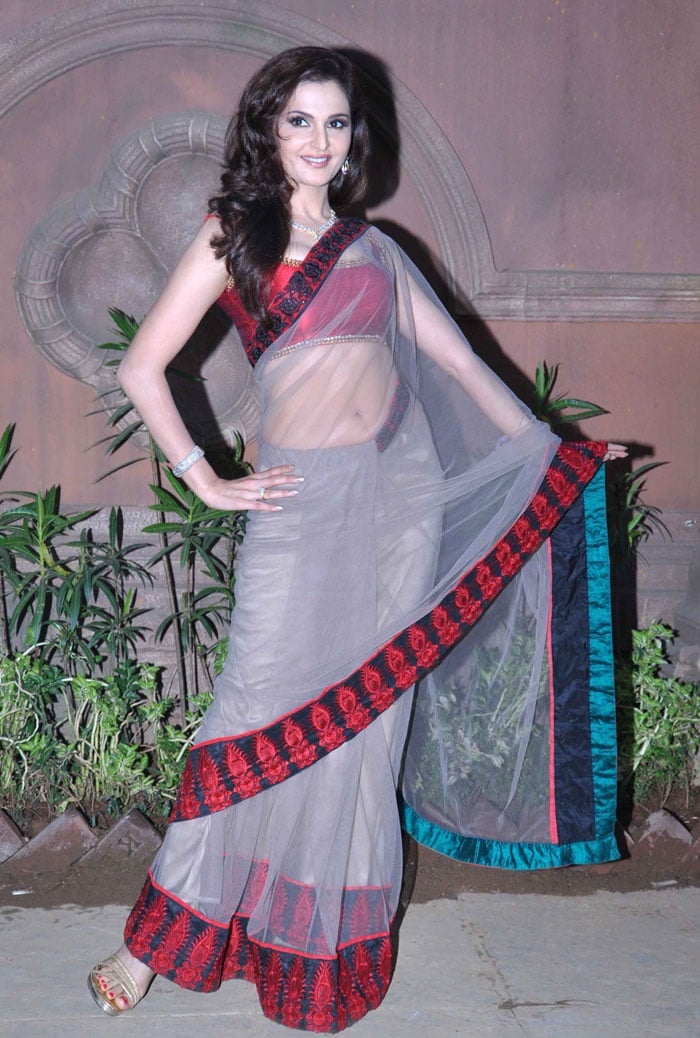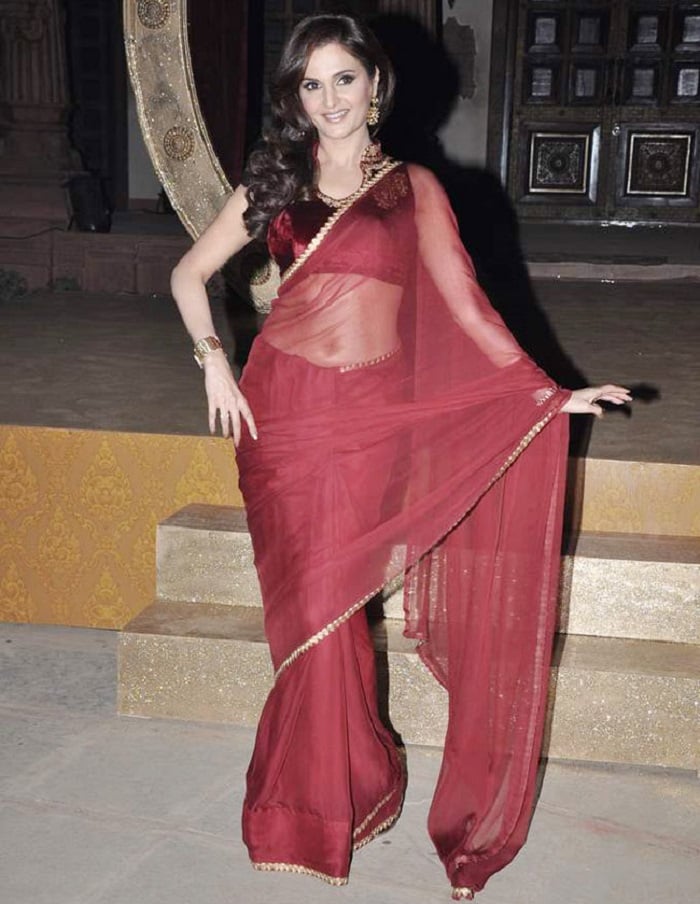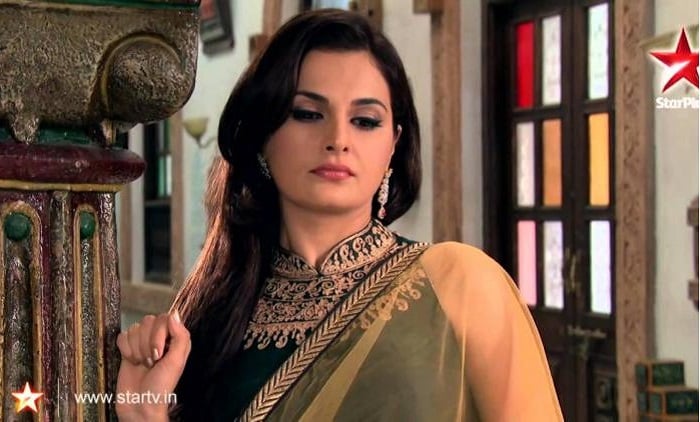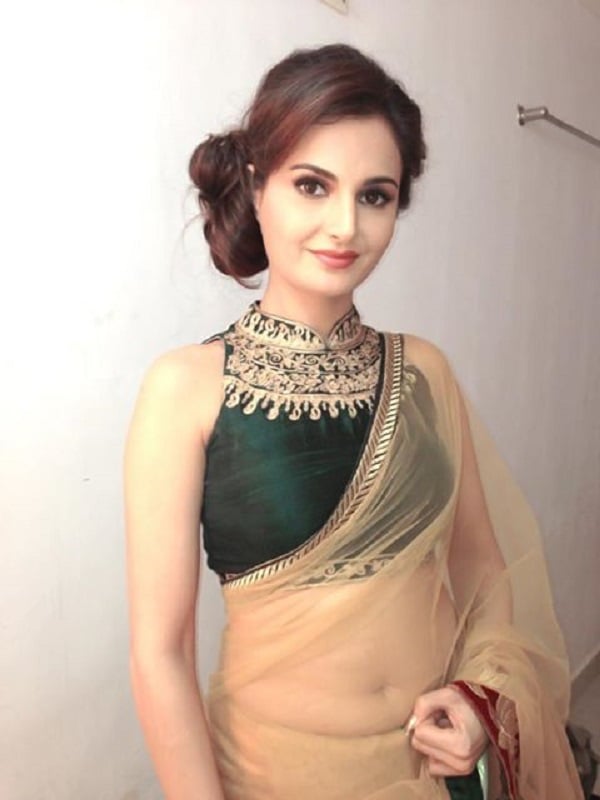 Gumaan aka Monica's net sarees are high on demand with everyone asking for her replica sarees online. The celebrity, who has also won awards for playing the vamp grey character, has appeared in an array of classy colored net sarees in monotone as well in shaded numbers. While the body is kept plain, the borders of her sarees mostly match with her blouses. The fabric borders range from raw silk and brocade to embroidered works in contrasting shades.
Apart from the net sarees, the actress is also seen wearing Georgette sarees with elaborate blouse designs. Just like Kumud's choli designs, Monica's blouse designs are creating waves. She is mostly seen in shimmer yarn, bringing shine and elegance, offering a classy professional look, as desired for the character role.
The sarees worn by other characters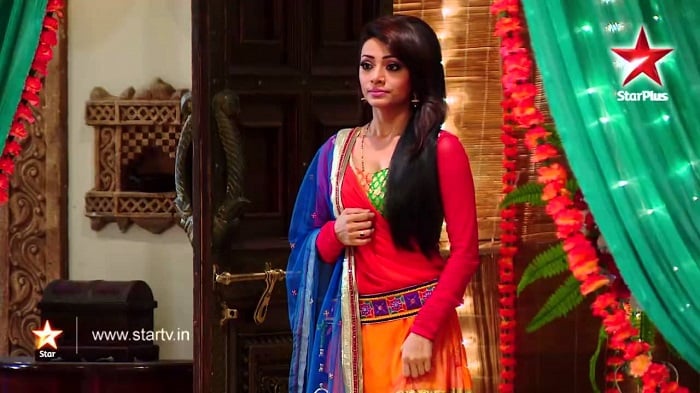 The other supporting characters of this TV soap are also seen in the Gujarati traditional attires with gotta borders, making the wider section of women to follow the traditional patterns and prints and styles of the rich Gujarati heritage. Except for Kumud's mother, who is seen wearing Sambalpuri handloom sarees from Odisha. Since the character is quite reserved and simple; her outfits are chosen accordingly in hand woven cotton sarees in traditional designs from Odisha.
Saraswatichandra has been a huge fashion inspiration for the women to follow the trendy sarees and their style in the current fashion industry. A major contribution, by bringing the traditional themes and concepts of Gujarat Kutch embroideries, characters like Kumud and Gumaan have already become fashion icons.
Hope you enjoyed this post!
Stay tuned for more updates from Star Plus serials!!