Gift options are numerous but the ideas, equally common. The catch is to find an original gift which can excite anyone. If you have a special someone who is a science geek, then these gift ideas would set you off on the right track. After all, wouldn't they love the idea of owning an original piece of science-inspired jewellery in many forms and designs? Or receive heart jewellery from their partner?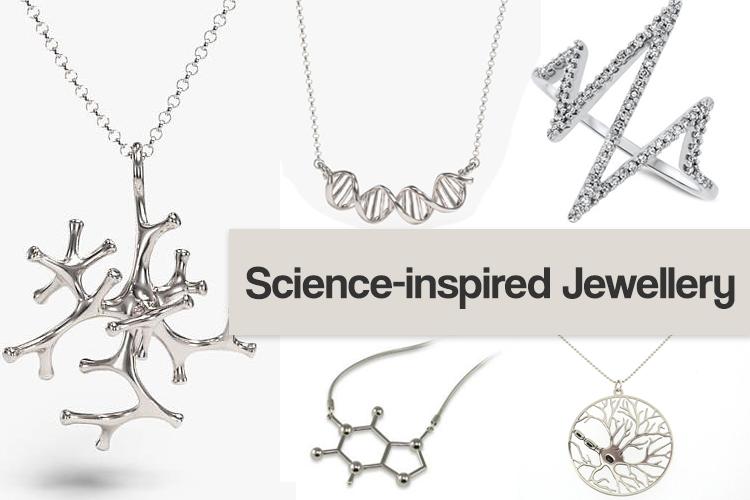 Science-inspired Jewellery That Are Crazy And Worth It:
Here we present science related gift ideas that are geek-tastic. And the best thing- you don't need to be a science nerd to fall in love with them! Take a look and you'll know what we mean exactly.
1. Dopamine Serotonin and Serotonin Rings:
There are several companies who have created scientific concepts in bracelets, earrings, rings, and necklaces. One example is the dopamine and serotonin rings which combine two neurotransmitters that are said to influence emotions like pleasure or happiness.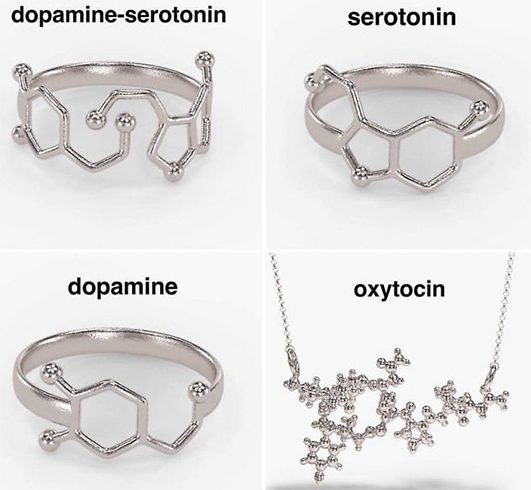 2. Heartbeat Rings and Necklaces:
The organ we relate all emotions is the heart. This is the reason why jewelers have created Heart Jewellery in the form of a heartbeat in necklaces and rings. It is designed in the way it appears on electrocardiogram.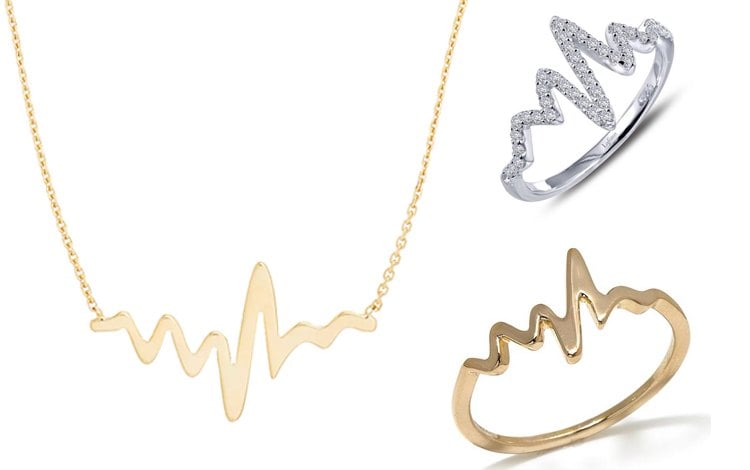 3. Neuron Pendants:
You can look for pendants with designs of a neuron. This can make a perfect gift especially for researchers. The prices can differ depending on whether you prefer silver or gold.
5. Comets and Planets Inspired Jewellery:
In the case of comets and planets inspired jewellery, the colors can be achieved using precious metals and gems while designing the glass. The comets are made from gold and silver pieces, planets from round, opal, and stars from crushed gold, silver, and opal. The prices can differ depending on gold and silver. You can also look up for different spheres that are not handmade, nor make use of borosilicate glass and are much cheaper.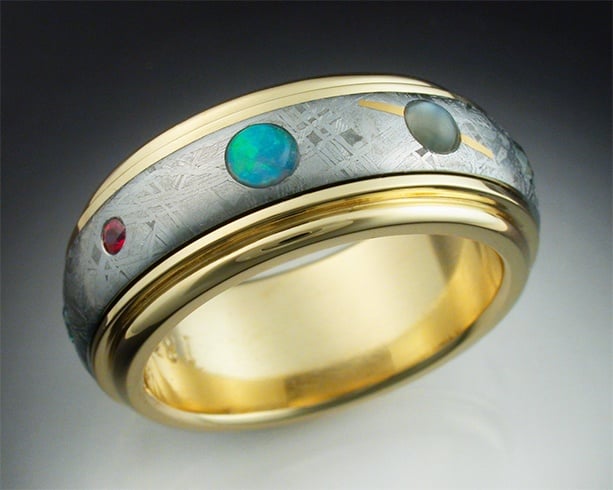 6. Capsaicin Necklaces:
Another popular science-inspired jewellery is the capsaicin designed necklaces and pendants. Capsaicin is a molecule which is said to release endorphins, the natural pain killer that is said to improve mood. It is also known as a pleasure molecule.
[sc:mediad]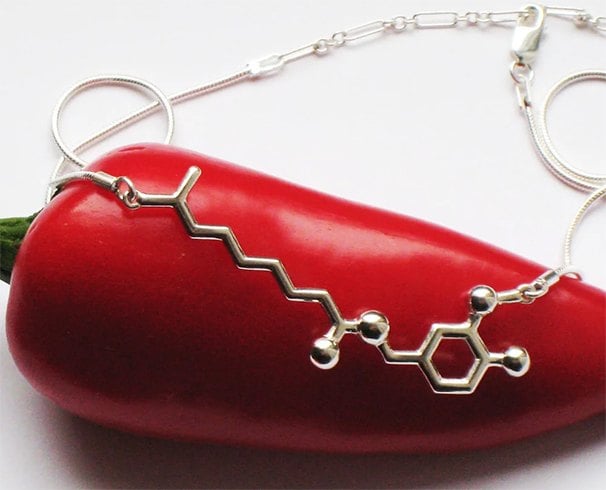 7. Neuroscience Jewellery:
Neuroscience or brain jewellery such as neuron earrings, brain necklaces, science charms, and other science themed jewellery makes great gifts for science students, people interested in neuroscience, and neuroscience fanatics.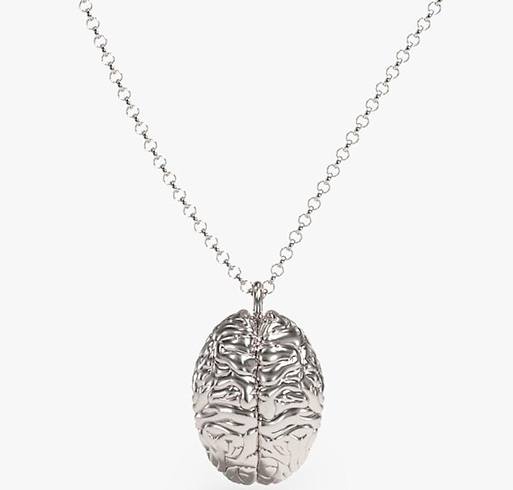 8. Caffeine Jewellery:
Now you can get to wear your favorite molecule around your neck and fingers.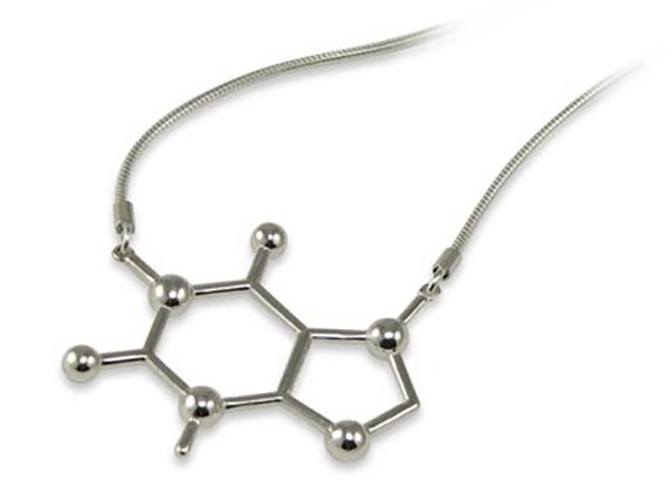 9. Lunar Orbit Earrings:
The lunar orbit earrings are a straight cut-out of double-pearl earring designs. This is a geeky spin off to remind one of objects in the solar system. They are made from .925 nickle-free sterling silver and genuine sodalite and howlite. They represent the moon and the earth. This pair of earrings can orbit around and dazzle the ears.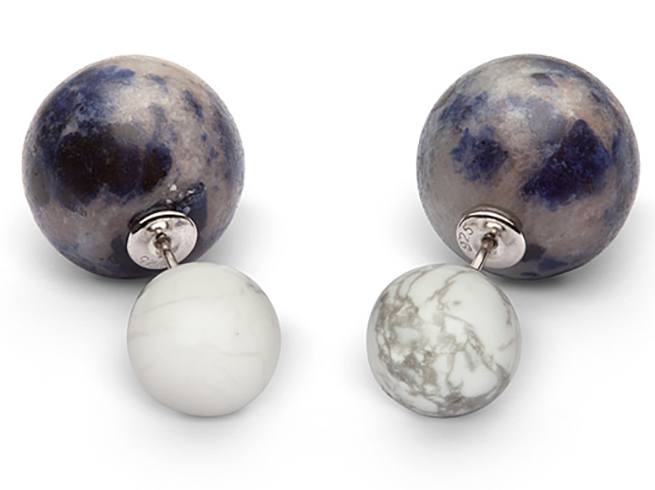 10. DNA Jewellery:
The DNA Jewellery can be available in a number of designs in sterling gold and silver.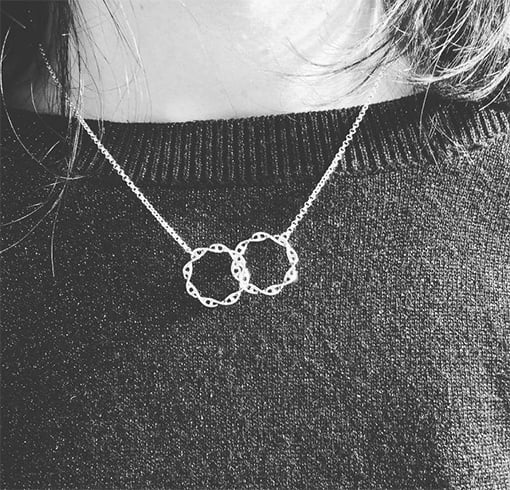 11. Moss Specimen Necklace:
The moss specimen necklace contains small specimen of moss, which are sustainably harvested from the northeaster U.S Forests. Each pendant is designed uniquely and contains a moss specimen preserved with root and sporophyte. These pendants measure about an inch long and a centimeter wide. The mosses are available in a several variety of shapes, colors, and forms, and differ from short to dark green moss. The bottom of the pendant is filled with loamy earth. If you wish to design this moss styled necklaces, then you can browse through different forms and shapes moss specimens can take up.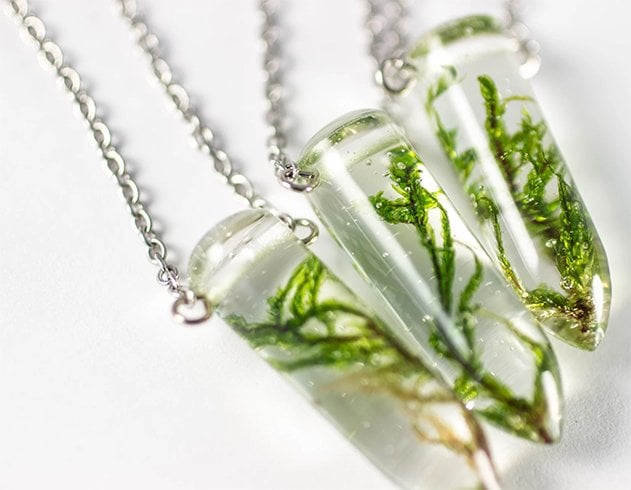 12. Higgs Field Earrings:
The Higgs Field Earrings are available in iridescent colors of pink and turquoise overlapping in glitter. There is a color shifting affect to these pair of earrings. They look gorgeous in sunlight.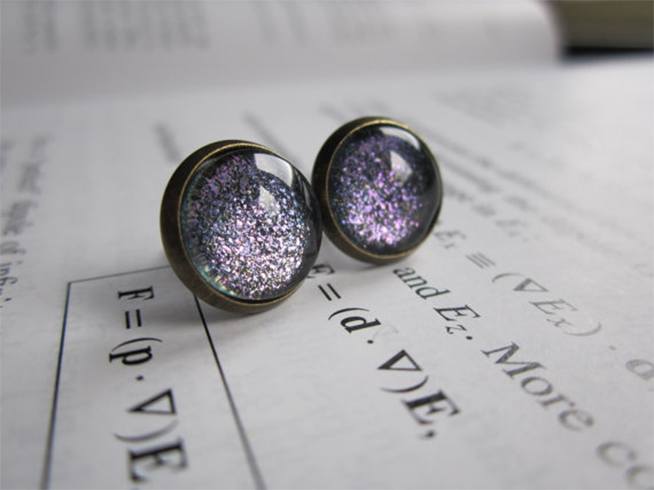 What's great about jewellery is that it comes in several forms and designs. There is something in store to meet everyone's taste. Some of the most stunning science-inspired jewellery pieces are created by Luk Cox and Idoya Lahortiga. Both of them are trained researches with PHD's in Biochemistry.
The Belgium based duo has produced some of the most exquisite science inspired jewellery using precious metals in premium quality. Most of their pieces are 3D-Printed. They use a share of their profits to go towards educational resources for teachers, students, and scientists. "We are scientists for as long as we can remember and want to give science the attention it deserves," the creator says.
These unique gifts will surely excite your friends, especially if they are the geeky type. Which item tops your list? Do mention in the comments!