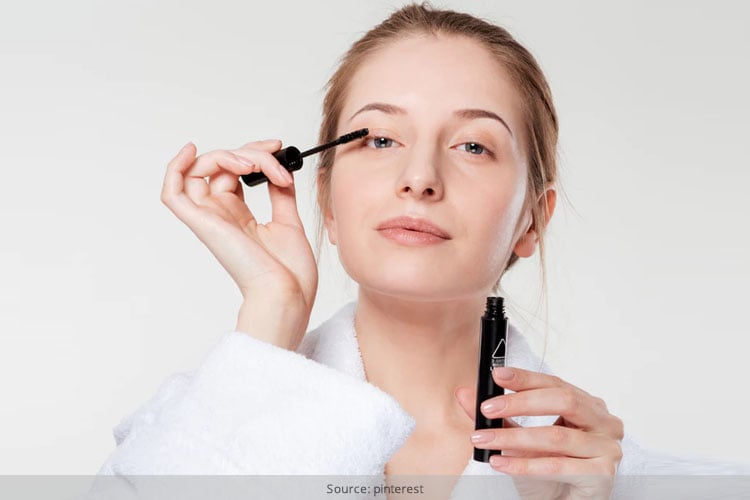 The one thing that surely enhances the beauty of your lashes would be mascara. And if you know how to pick the right one, use it the right way and wear it like a diva; nothing like it. There is so much you can achieve when you learn how to find the right mascara, and make the flirty sensual look come through. With the various ways on how to find the right mascara, you should also know how to use it the right way. When you have the right product in hand by knowing how to find the right mascara, dolling up the lashes would be cakewalk!
[Also Read: Best Volumizing Mascaras]
Volumizing Mascara
For women who have lashes that are thin or light toned and want to keep it that way but with a hint of thickness and volume, the volumizing mascara touch is needed. So it is very essential for you to understandhow to choose mascara for your thin light lashes, which covers the full length for sure and with ease gets you results you would be amazed with. Some of the best volumizing mascara brands out there would be-
L'Oreal Voluminous
Maybelline Volum' Express Falsies
MAC Zoomlash
CoverGirl LashBlast
Lengthening Mascara
Some of us have very small lashes lengthwise, which is why we need a magical touch to instantly lengthen them. The best mascara for your lashes, which aren't too long should be those that have fibres in them. In the recent past, we have spoken about how to use hacks to lengthen your lashes instantly. However, if you want a quick fix formula without turning into a panda, here are a couple of best brands to try!
CoverGirl LashExact
Rimmel Lash Accelerator Mascara
Clinique Lash Power Mascara Long Wearing Formula
3-in-1 Mascara
Some of us aren't too sure about how to choose the right mascara, which is why, for the undecided damsels one would have to check for formulas that fits ones needs and transforms the look as well; overall appearance should be dramatic and with a touch of finesse too. There are all in one or 3-in-1 mascaras that have the best natural effects in them. They have intense composition too which can be perfect for the eyes to deal with; sensitive eyed ladies wouldn't have to worry about these mascaras. Some of the best all in one brands in mascaras that we can think about and suggest are-
Christian Dior Diorshow
Lancome Hypnose
Extra Tips
Now just by knowing how to pick the right mascara for eyes and the lashes you are born with has been explained in detail above. But we want to tell you more on the right mascara for eyes which you should have. So here are a couple of extra tips on picking the right mascara for eyes, which your makeup artist wouldn't tell you – it's a secret they don't actually share with the world!
[sc:mediad]
Fair skinned women with light eyes should not opt for black mascaras, since it would look starky and harsh on the face for daytime wear. What you could look for are mascara shades in browns and blackish browns which help create a softer look.
If you are fair skinned with dark brunette hair, brown blacks or blacks with a tinge of color like blue would be excellent to use. Helps brighten and pop the eyes out and makes you look like a fashionista for the evening.
If you have colored hair, opt for mascara colors such as reds and mahogany or auburn.
Soft black shades in mascaras are best for medium skin tones with any hair color.
Blackest black mascaras are best for women with very deep dark eyes.
Black browns are for ladies with lighter shaded eyes.
Women with moderate to ebony dark skin – black mascaras are the best to use.
A shade of vibrancy in blues, teals, whites, bottle greens, reds and pinks can be mixed to create dramatic eyelash touches and we would leave it up to you to choose the ideal fashion colors in mascara for eyes! Have fun experimenting with the various shades!