Lipstick like the clothes we wear are seasonless. Lipstick flatters your skin tone and sometimes even matches the clothes you choose to wear. The best advice for buying the best color of lipstick is choosing a color that looks good on you even without the rest of the make up on. One other great advice is to avoid whites, grays, ashy or overly pale colors, they are universally unflattering no matter what skin tone you are.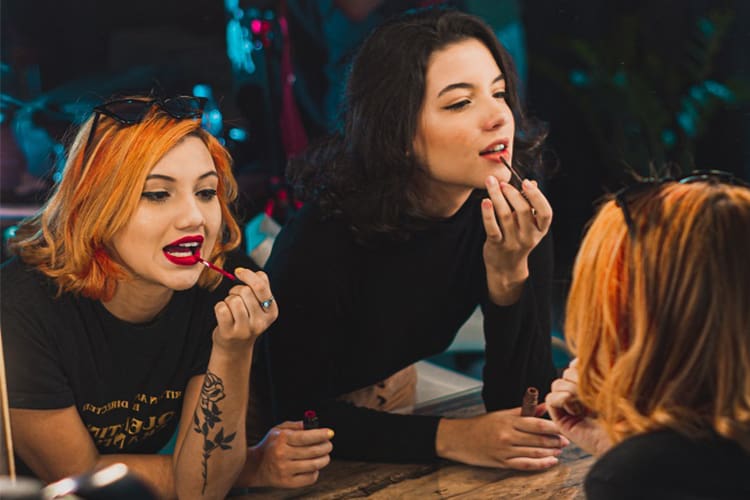 Buying the perfect shade of lipstick is crucial. I require that you like that shade of lipstick on your face otherwise like many other women, you end up pilling and they remain unused- a waste of time and money. So, what are the things to consider when buying lipstick?
1. Determining Your Undertone:
Despite our different ethnicities, different colors skin tones and races, we all have just three underlying skin tones, yellow, pink and neutrals. A great way to know your undertone is to check the color of your veins. If they are green then you are a yellow, if they are blue then you are a pink. The pink undertone people tend to gravitate towards the blues, whites and grays because pink is the color undertone and yellow is a warmer one.
For those whose veins appear to be both green and blue are the lucky ones because they have a neutral color and the colors will all go well with them. If you are still unsure, take a diamond and a silver ornament and, putting aside your preferences decide which one looks better on you. If it is the gold then you are a yellow, warm skin tone and if silver then you are a definite pink.
2. Colors To Us With The Undertones:
It is important that in applying lipstick, a woman concentrates on the colors that match their under tones. Concentration on the undertones will ensure that they never go wrong.
If you are a yellow undertone concentrate with warmer colors, pink undertones people should concentrate on shades with blue or purple.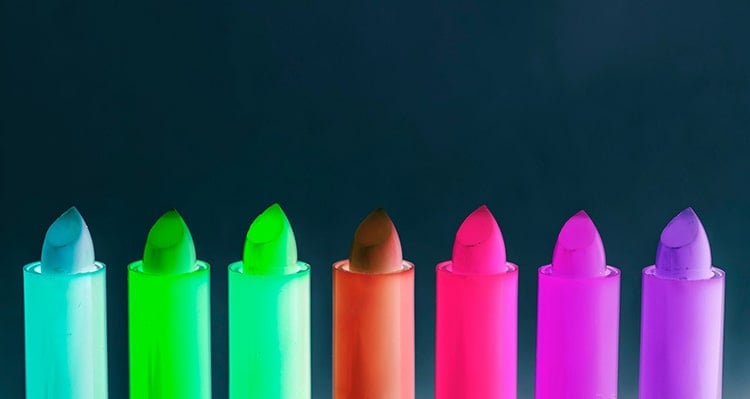 3. What To Go By When You Are Still Unsure:
When you are still not very sure about your underlying tone, concentrate on the natural skin categories olive, fair and dark.
a. Olive:
Many olive pinked skin people go well with most nude, pink, orange and red shade. To get the perfect shade look at the clothes you are going to wear, if you wear warm colors concentrate on warm and bright pink lipstick.
[sc:mediad]
b. Fair Skin Tones:
Nothing goes as great with fair- skinned people as bold reds and deep colors. This skin tone has the freedom to experiment with bold colors that draw attention and get to give a statement. It is always good to stick with true red, though, you can never go wrong. You should avoid anything too bright or warm so you don't look washed out.
c. Darker Skin Tones:
Berries, reds and deep plums look great with this skin color. Avoid anything too light or pale on your lips and go into deeper shades instead.
Consider Your Outfit And Accessories:
Wearing makeup is not just about making your skin pop, it is also about getting your outfit to look great and stylish. The right makeup should match your outfit and make you look stylish and elegant. That is why it is critical that you match your outfit and accessories with the makeup you use. Just as with all trends, you will be tempted to go overboard but it is important to exercise a little restrain. If you are using bold make up, wear a gold necklace for women so it will help you maintain a sassy splash on your outfit.
Conclusion:
Keep your lipstick and eye shadow perfect without overdoing it. You can choose to match one of the two with your outfit. Use your blush wisely to get that pop of color from your makeup.