Looking badass has its advantages. And shaved hairstyles for women is one such form of appearing badass which makes you stand out of the crowd.
Though shaved hairstyles for women used to be associated with punks once upon a time, things have changed. Trendy women are today choosing between side shaved hairstyles and one side shaved hairstyles to half shaved hairstyles. Because it gives them an edgy and feminine look.
[Also Read: Kylie Jenner Hair Styles]
If you are brave enough to shave a part of your hair or whole head for that matter, then you are all set for a new transformation – from a good girl to the bad one. Come let's find out more about women shaved hairstyles and see which of them we can explore.
Half Shaved Head For Long Hair
Talking about shaved hairstyles for women, haircuts with just one side shaved can be counted as hot and sexy. The benefit of long hair is that they soften the shaved area, making it look all the more trendy and feminine.
No need to lose sleep thinking about the bald patch. You can go hide it with the other section of your hair, simple.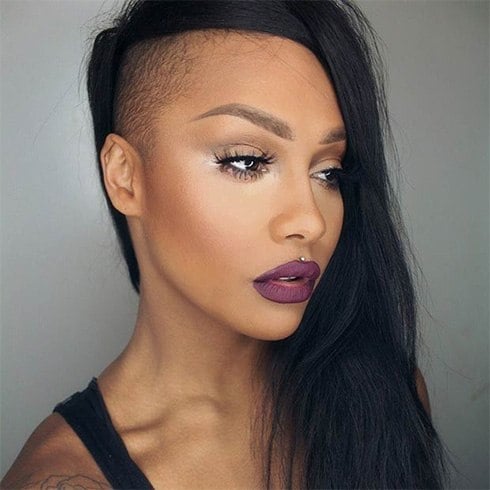 Half Shaved Head And Long Curly Hair
If you are the one with thick long hair, then go for this daring hairstyle. The undercut has two sections – longer and shorter. What makes this unique undercut pop out is the line that separates the sections.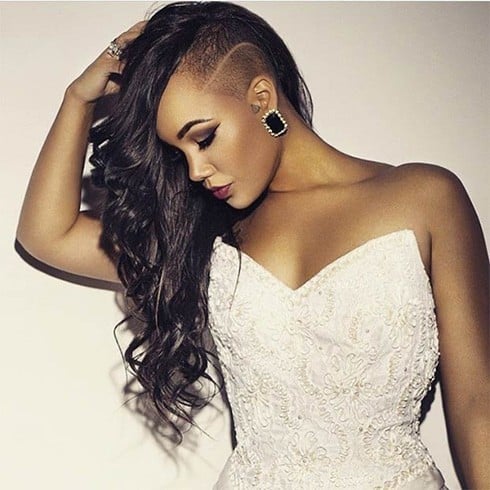 Half Shaved Head With Side Swept Bangs
Now this side shaved hairstyles is a true delight for girls with short hair. Add a welcome twist to your asymmetrical short hair by shaving your left side. You can wear this with an elegant gown, LBD or a t-shirt and jeans and yet feel attractive.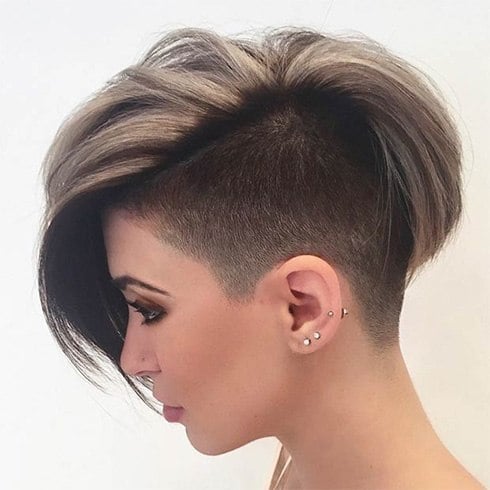 Short Blonde Bob With Shaved Side
The asymmetrical bob in this shaved side clearly show that women shaved hairstyles can be worn on any hair length and color.
If you are eager to add a little more funk, then shaving one side of your head might be the best formula.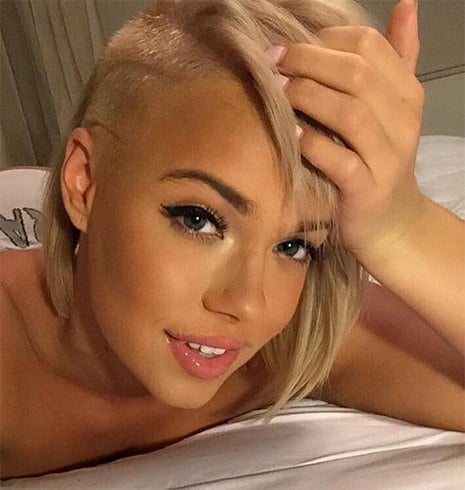 Super Short Hair – Shaved Sides
Bold hairstyles go many notches up with this shaved hairstyles for women. It needs guts to chop off all your hair, but as you can see short hair in shaved hairstyles won't make you any less appealing.
[Also Read: Rihanna Hairstyles: Loaded With Love, Spunk And Sassiness]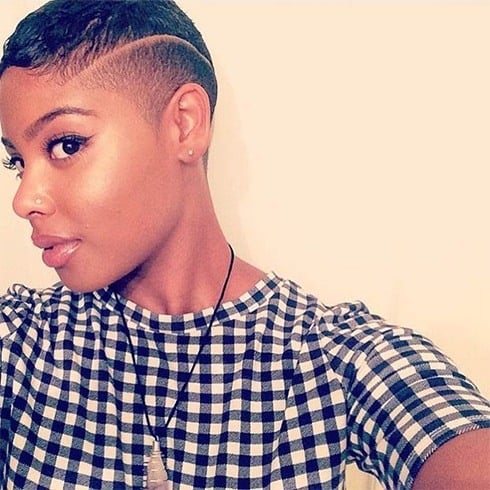 Pink Mohawk
With summers around, donning a pink Mohawk with black shaved sides makes terrific sense. Makes you beat the summer heat with elan in this shaved hairstyles for women.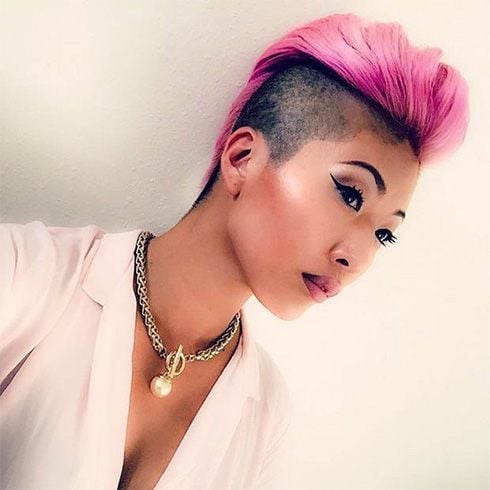 Ombre Pink Mohawk
This is no candy floss but a way to make your pink hair stand up and steal the limelight. You just have to shave off the sides of your head and style it into a Mohawk pattern. Best suited for hot summery days, this type of women shaved hairstyles looks good on natural crop. Plus it is statement-making in every way.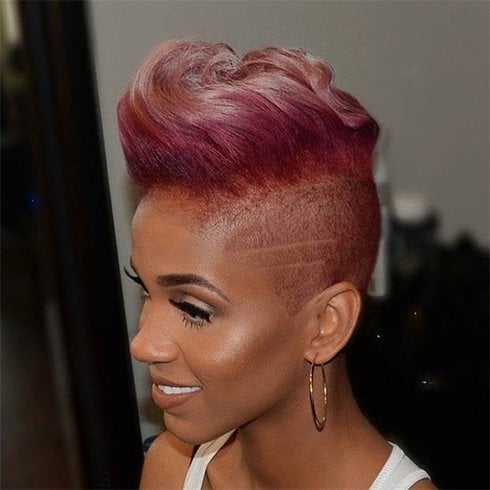 Highlighted Curly Mohawks
Mohawk hairstyles have always been stylish and sexy. When you add honey highlights and luscious looking curls, you have increased their wow quotient by many bars.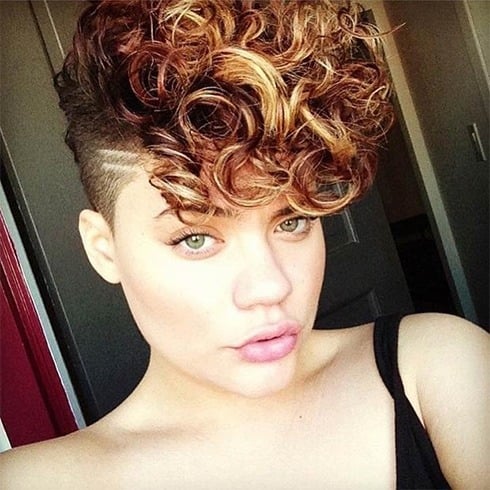 [sc:mediad]
Blonde Shaved Hairstyle
Cool and stunning, this type of hairstyle is easy to maintain. You also have the flexibility to experiment with new hair colors.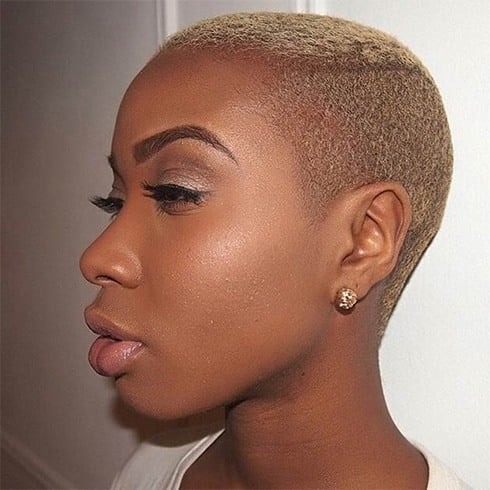 Undercut Fashion
If you have the itch to try on something new and natural looking, then go for this undercut. But go for the undercut only when you are in two minds on the idea of shaving part of your head. You can hide and show off your shaved patch when you want.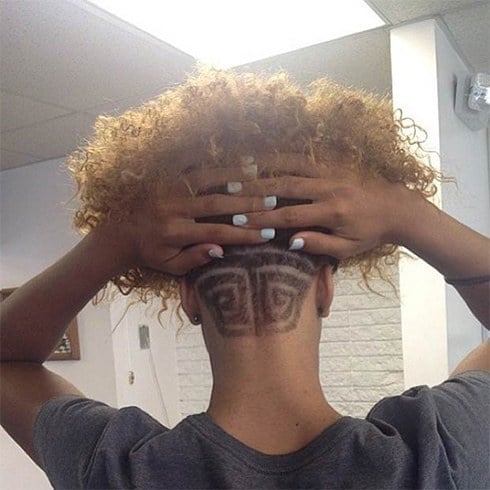 Short Hair With Shaved Sides
This hair trend of natural curly hair is increasingly being followed by black women. It's cute and nice looking at the same time.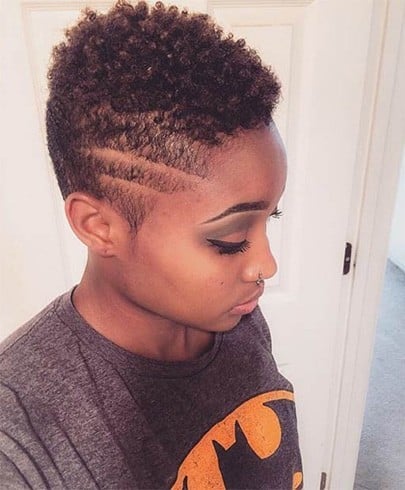 Having seen the first cut of shaved hairstyles for women, all I would ask you is to think of it with an open mind. New trends come and go, but some do leave a footprint in our hearts and minds. And women shaved hairstyles could be one of them. Yay or nay?