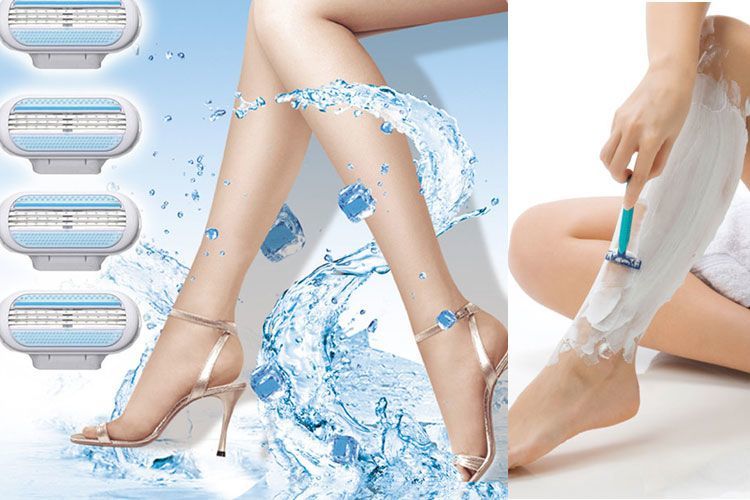 We are done! We are tired! We have had enough of it! We just can't take the pain any more. Hot wax is simply not worth it. The burning sensation of hot wax all over your hands followed by the yelping pain when the strips are pulled! No, thank you!!
We would like to go back to our trusted razor and have the most comforting shave ever!!
But would you girls like to know how to get the smoothest shave and get the I-totally-waxed-my-hands softness?
[Also Read: Is Shaving Body Hair Safe For the Skin?]
It's pretty easy! Read below
1. Know Your Razors
This is probably the most important tip any shaving expert can give you. There are different types of razors for different areas of the body. Know your type and then get down to business.
2. Save it for last
You'd probably want to get down to business the moment you start your shower, but don't do that. It is more advisable to shave once you are done with your shower. The reason being – your body gets soft and moisturised and your hair are less stubborn.
3. All about strokes
We all love long strokes. 1,2,3 and the work is done! But that's not how you go about it because the longer your stroke, the blunter your blade becomes. So make them short an make them quick!
[sc:mediad]
4. Blade
How often should you change your blade or dispose your razor? Very often! After 10 uses, your blade maxes out its potential and gets really blunt. The harder you use, the more you'll end up burning your skin. Tch tch. Change the blade ladies!
5. Cream
if men can have shaving cream, then why can't we? Go to your nearest drug store and pick a bottle of shaving cream. Trust us when we say this – you will have the smoothest shave, ever!
6. Moisturise
One thing most of us tend to skip is moisturising our skin after our shaving ritual. Use a body cream/butter which has argon oil to yield best results!