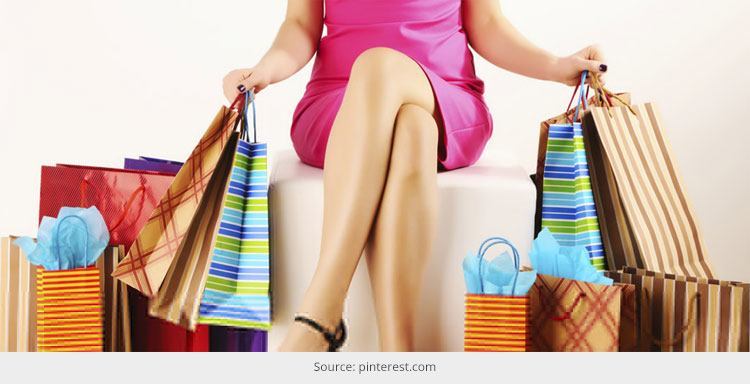 For people, who are serious about shopping, traveling is indeed a superb opportunity to explore new and unique stuff which is unavailable at their homestead.
Fashionlady throws insight into the lifestyle of models, who go places across the world so as to participate in different on-going fashion runways and always make use of such opportunities to have a whale of shopping. Sky being their limit, they pick stuff from local artifacts, street market bargains, designer wear and anything that comes their way which makes them feel worthwhile.
For model Rasika Navare, holidays and fashion trips are always a great excuse to add some medley to her wardrobe. This self-confessed travel shopaholic's wardrobe collection is understated but colorful enough to go with any mood, occasion and season.
 "You'll never find anything loud in my wardrobe", she states. This Pune based model believes in keeping things simple. She prefers to layer them with an appropriate scarf and accessorize her look with a statement handbag.
Fashionlady was lucky enough to ransack wardrobes of few such fashionista only to discover a beautiful blend of colorful garments with intricate detailing. Such wardrobes always spare a separate section for scarves, belts and accessories.
Fashion travelers always love to pick fashion items such as bags and scarves and antiques, wherever they go. In one instance, a model shopper  simply pulled out one of her favorite scarves to inform us how her recent purchases reminded her of her lofty trip she had lately. On other hand, another fashion traveler flaunted her antique collections, she loves mustering from across the globe.
[sc:mediad]
For such travel shopaholics, traveling followed by shopping is just a lulling combination only to revel in. They just don't run after brands and lavish boutiques. Moreover, they wonder what would they do without flea markets.
Every city has its own kind of bazaar, where one can grab some good stuff at the best buys. For instance, Lajpath Nagar market of Delhi or the fashion street of Mumbai or Brigade Road of Bangalore, where you can get some superb suit pieces and footwear at quite affordable prices.
No matter how cheesy such shopping arcades may sound, models like Rasika believe that the local markets portray the soul of the city. So, whenever you go on your next vacation, make sure to visit the local markets. Who knows, you may grab some pieces which give you  a rich feel at quite cheaper rates.
If you ask these travel shopaholics about their favorite shopping destination, they will for sure take a pause. You'll see them struggling with the options they have in their minds. They're so busy shopping things matching their style, it becomes quite hard for them to pick a particular city or country.
Rasika Navare confesses that every once in a while she makes an impromptu shopping, which becomes the highlight of her wardrobe for the moment.
You may have picked items randomly just as travel souvenir but then back home you realize these pieces can become a great asset in your wardrobe – This is quite common among these travel shoppers.
From their experiences, they urge girls not to become an impromptu shopper. Many a times, we tend to grab some items only for sake of buying anything from the landed destination and then we realize we are only crowding our cupboard with clothes which are completely out of place.
They even suggest to only enter into a local market when you're confident on your bargain skills. Just bargain as if you know about the stuff and voila, you are the winner!
Hope this helps!