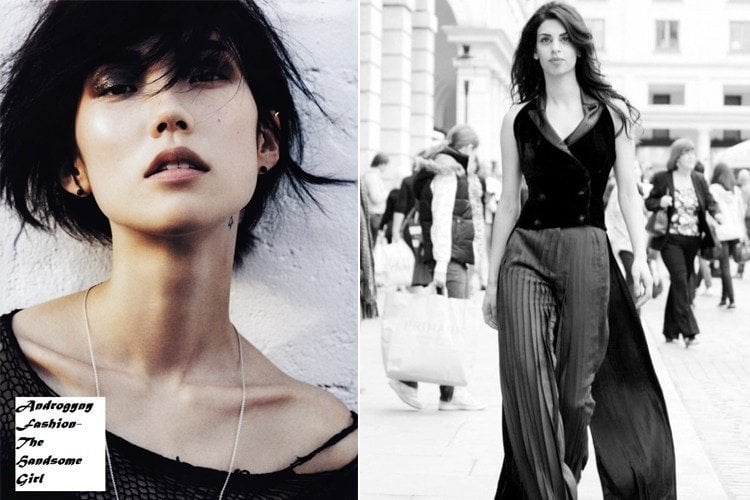 With social line, which used to discriminate gender, overcasting by the minute, a new trend of unisex fashion has cropped up not just as a trend but as a social subsistence…
These days it's quite commonplace to see working ladies in pantsuits with haircut that is not masculine but tomboyish though and how we can ignore the recent craze with body piercings and a host of tattoos all over which are only redefining feminism.
Today the few elements of mannish shades in feminine fashion may not be as barrier-pushing as they used to be 2 decades ago, but surely behold some of the components.
What fashion designers feel
Rocky S, one of the leading Indian fashion designers feels that the androgynous fashion witnessed on the runways and also on the streets are not a close call anymore, but have now become a tried and tested fashion. He adds, "Such trans-sexual trend is not just a fashion fad but is a whole new approach to define one's persona.
Today's woman is personified with stronger image rather than being just delicate beauties, whilst stressing on the fact that androgyny fashion is all about attitude.
Every fashion fad is more or less related to things that are happening around us and social demographic plays a major role in its creativity.
[sc:mediad]
Fashion is just a reflection, which expresses one's thoughts and individuality. So, when a 21st century woman is seen sporting a boyfriend jacket or a corporate pantsuit is not just showing her fashion taste, rather flaunting a strong womanhood image.
The trend shift
Another leading fashion designer, Nupur Kanoi explains that bisexuality has infused smoothly into daily perseverance.
You won't find anymore tomboyish girl or women with boyfriend blazers as you used to find them on streets decade ago. Moreover, the trans-sexual trend is now commonplace so much that we hardly give it a second look.
A common misconception to be cleared out – androgyny doesn't mean women have to be seen in men's over-sized clothing.
These days structured outfits with broad shoulders, unevenness, volume across the waist and small detailing around the cuffs define bisexual fashion these days, which was also showcased in spring/summer fashion runway this year.
Discarding myth
While some people believe that unisex fashion is monotonous and unattractive to carry on, fashion world completely dismisses these opinions rather take it as playful if it is used smartly. For instance, flirtatious prints and rich fabrics like chiffon and silk can add great value to such outfits.
In a world which has learned to become open-minded, especially in fashion, the androgyny trend has managed to find its niche in India.
Thanks to the shift in people's perceptions, a sort of revolution in feminine fashion has finally arrived, assuring it's going to stay not just as a fashion fad but as a social  subsistence
Hop you found this post useful..