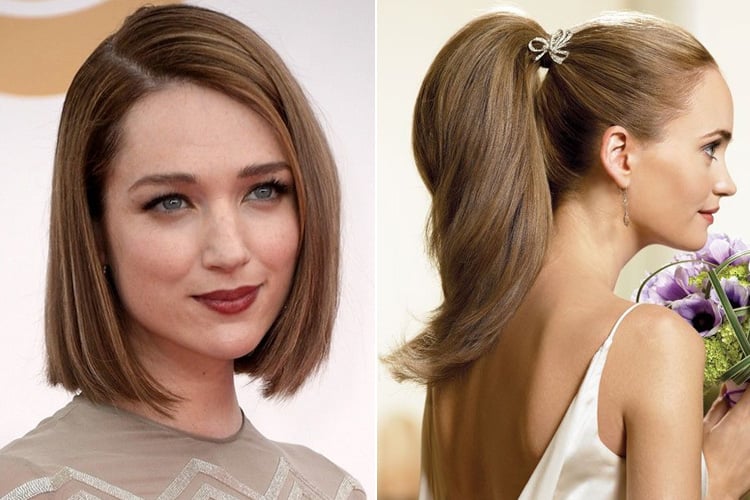 Once school is done, we girls are relieved that the convent days are over. This means, we are now allowed to go our way, choose our lifestyles and chic up without anyone's talk on what not to wear and flaunt. With that being said, today we would like to amp this further, and show you a couple of chic and very stylish yet simple to do hairstyles for girls who are entering college or are in college.
Here is the list of simple hairstyles:
Please read on and check out the cutest simple and very stylish hairstyles we have brought for you. We shall also give you tips on hair care, so that you know how to keep the hair, healthy and shiny and nice, even though you may have used products to style your hair with. Hence, take a look! It is time to get gorgeous every day!
1. Classy pony tail with base wrap
The trick of making this hairdo is to pull your hair up into a ponytail and wrap hair strands around the base while covering the ponytail holder. Brush the hair back to make a smooth ponytail. Separate a thin strap of longer hair from below your ponytail. Wrap this thin hair strap around the ponytail. Also, this is a more polished method to hide the hair ties.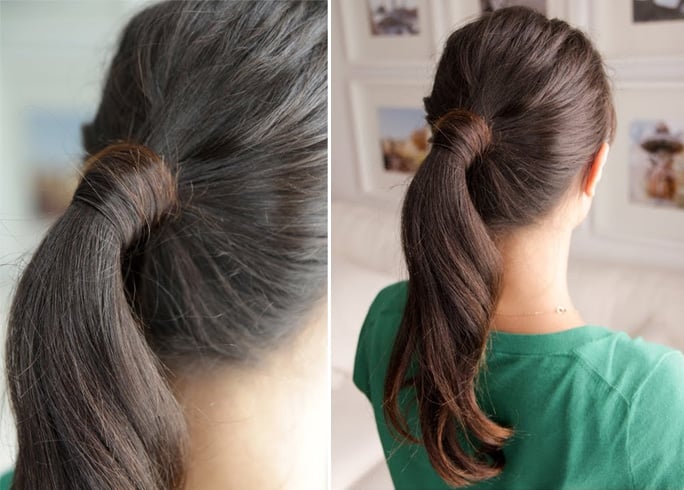 2. Messy wrap up plait
Create a ponytail on one side. Leave out two inch hair section to the front on both sides. Take few sections of the hair from the front and pull it towards the ponytail. Make criss-cross sections around the ponytail top and secure with elastic. Repeat this process taking multiple hair sections.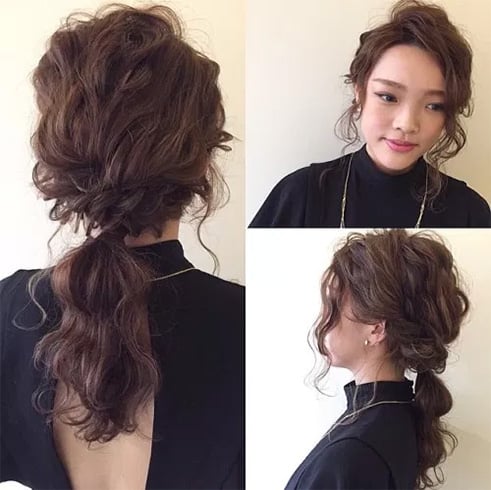 3. Side pony tail
Want a side ponytail that's tres chic yet still undone? Simply pull your hair up into a low ponytail and sweep it towards the sides and wrap it at the base. Allow the ponytail to hang loose.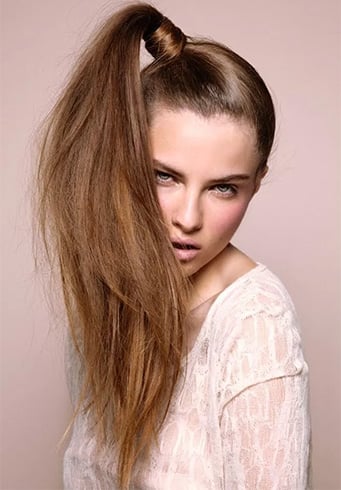 4. Pony tail with a back puff
Tie your hair up in a ponytail and secure with elastic. Wrap thin strands of hair around the elastic. Comb few sections of the ponytail backwards for a fluffy look. Wrap that hair section using a hair strand. Repeat the steps. Slightly pull the sides of the section hair for a puffy look.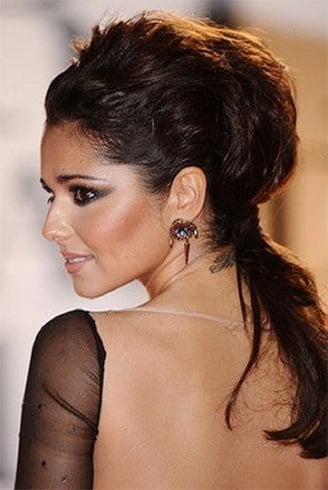 5. High horsetail
If you are looking for something trendy, you can try this idea of high horsetail. All you need is an elastic band and play along the lengths of your hair elastics. This hairdo will stay in place when you stay busy in classes like spinning.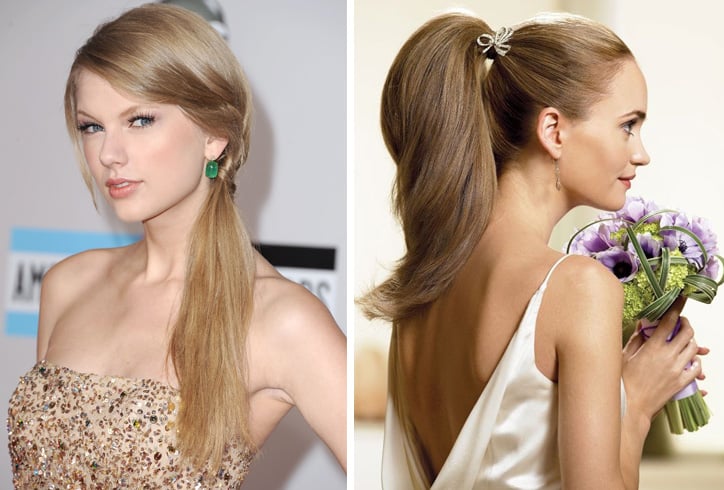 6. Open hairstyle
Care to leave your hair open? You can try out a lot of hair variations to amplify your hairstyle such as side swept style, low wavy curls, simple twirl, and even accessorizing with a headband.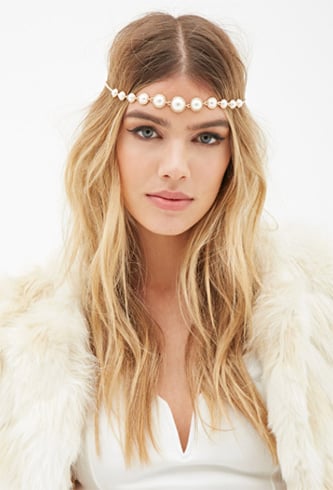 7. Side fishbone plaits
This hairdo sounds fancy, but in reality it is not. This side fishbone plait is great not only to wear at college but also for summer as it keeps the hair away from your face. It is a style that looks well-groomed but which can be done quickly.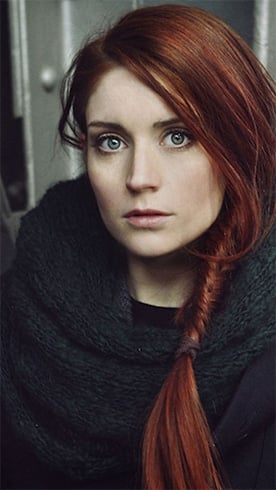 8. Wavy layered open hairstyle
For this hairstyle, you can go au naturel. Very little styling is required for this and you need not try too hard for it. Just try on a light leave-in hair moisturizer and part your hair that most flatters your face shape.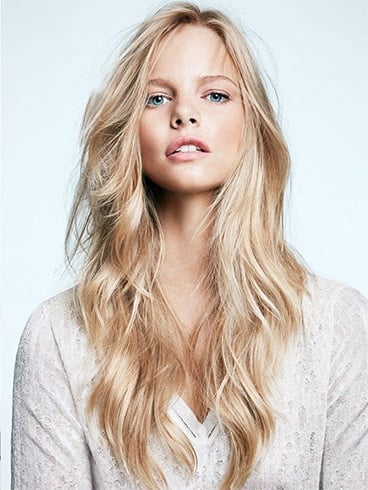 9. Side swept open hairstyle
Do you need help in perfecting the side swept open hairstyle? Then here is how you can do it. Make use of shampoo and conditioner that can maximize hair shine. Use a paddle brush to dry and smoothen out your hair. Choose a side parting that goes quite low. Finish with a nice set of earrings.
[sc:mediad]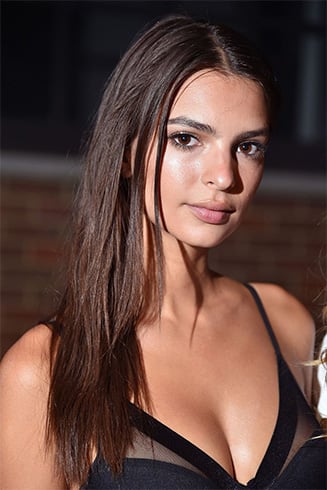 10. Mohawk Braid
If you are looking for a wild hairdo that also keeps hair off your face, then the Mohawk braid is the way to go. It can enhance any neckline and allow bringing on some serious attitude. Make a Mohawk section of two inch starting from the nape. Reverse braid from hairline and secure with elastic.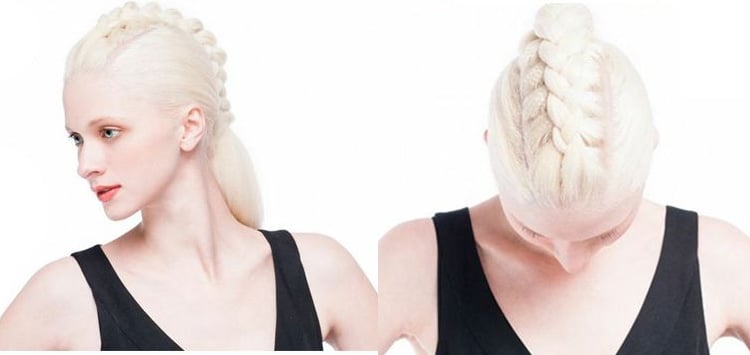 11. Straight simple layers
Straight simple layers can add volume and texture to your hair. The layers can help to offset a round or square face, and give it better definition. Straight simple layers can be tried on any length hair. You can even add few highlights to round up this hairstyle.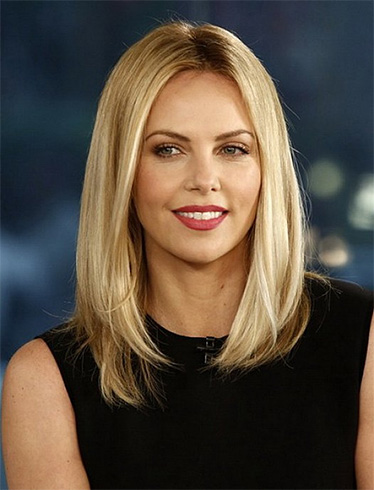 12. Layers with front bangs
Girls with long hair can opt for layers with front bangs. This hairdo is young and perfect for college going girls. The bangs with the soft curled layers soft touch are perfect for any college going girl.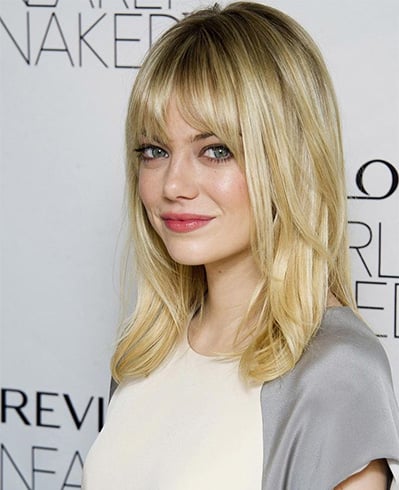 13. Side topsy ponytail
Side topsy ponytail is suitable for every stylish college going girls. This sleek ponytail can be created on both long and medium length hair. You can also add highlights on your hair to give the hairstyle more definition.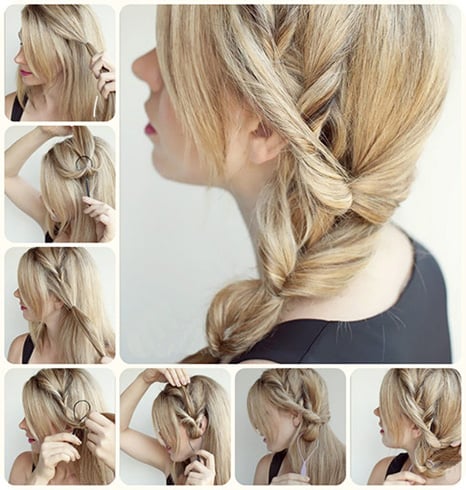 14. Sleek Blunt
Sleek bunt is a sleeker version of blunt bob. This hairstyle is a chic hairdo perfect for wearing to college. If you have wavy hair, then you need to iron out your curls.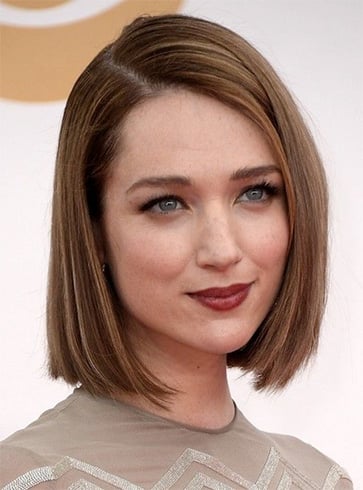 15. Short asymmetrical layers
This short asymmetrical hairdo can unleash a sassy personality in you. It is low maintenance and therefore great to carry out to your college. You can add few streaks or highlights to amplify the hairdo.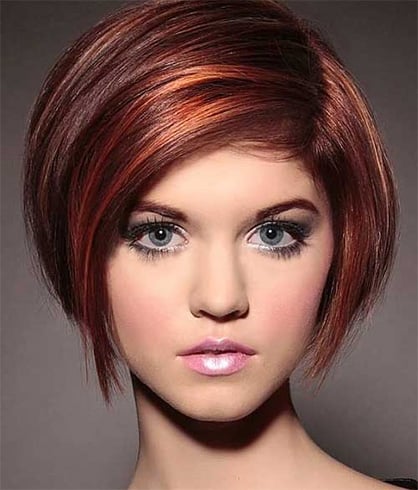 16. Pigtail braids
If you want to wear a more grown up look, then dare to try out a short pigtail braid. This is a cute twisted pigtail allowing your hair twist to loosen up. Or you can also try out oversized pigtail braids perfect to wear at one of your college fest.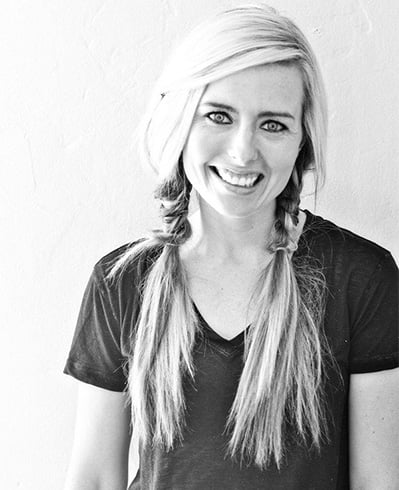 17. Front puff hairstyle
A front puff hairstyle can bring out the rocker chic in you. This style is so simple to create. You will need a teasing brush and a hairspray to create the puff. You can either leave your hair open or go for a ponytail.
18. Crown braided hairstyle
To create this hairdo, make a hair parting on one side. Begin with creating the braids right from the front. Continue braiding until the whole right side is covered. Secure with hair elastic. Take loose hair strands from front over your shoulders.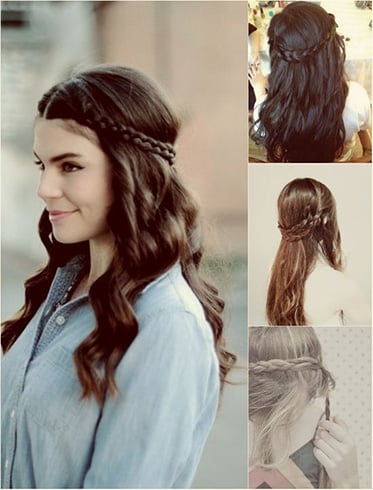 19. Front braid with open hairs
This subtle hairdo is perfect to wear to your classes. Here the braid comes on the front and you can wear it like a crown. Girls with long gorgeous tresses can give this one a shot.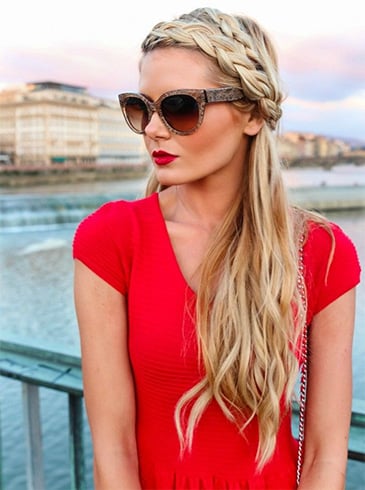 20. Blonde Waves
Blonde waves are an embodiment of fresh style. You can throw in an easy tousle even if you head to college. This carefree hairdo can be surprisingly simple to achieve more specifically when you are fighting against your natural hair texture.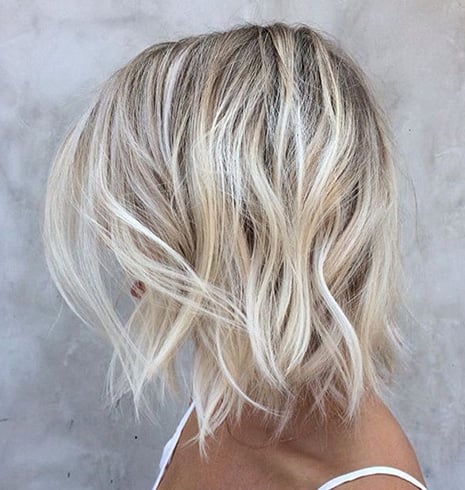 21. Double layer back braided open hairstyle
To create this hairdo, all you need to do is create braids on both sides of the head. After that, secure with pins by taking the braids to the opposite side, through the back. You can also create waves using a curling iron.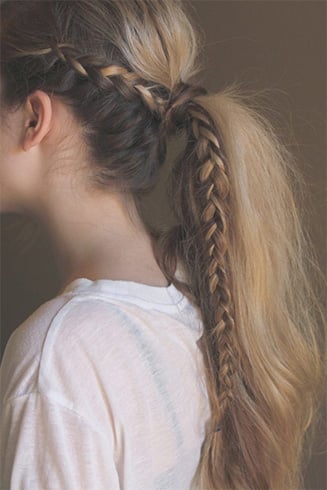 22. Low bun with side parting
Low bun is simple to create and perfect when you are late for classes. Girls with short hair can also opt for this style to create the illusion of long hair. For best results, sweep your hair to a deep side parting.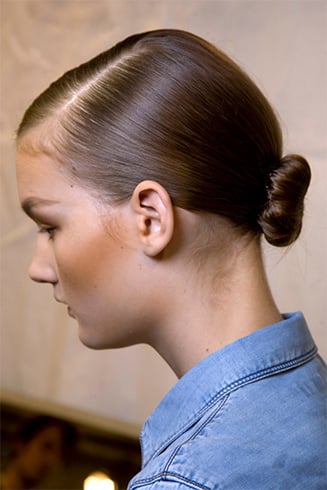 23. Long Elegant Braid Hairstyle
For this hairdo, you need to create a long braid from the side of your head and continue till the whole length. Wrap up the long braid in a ponytail at the back and secure with a hair tie.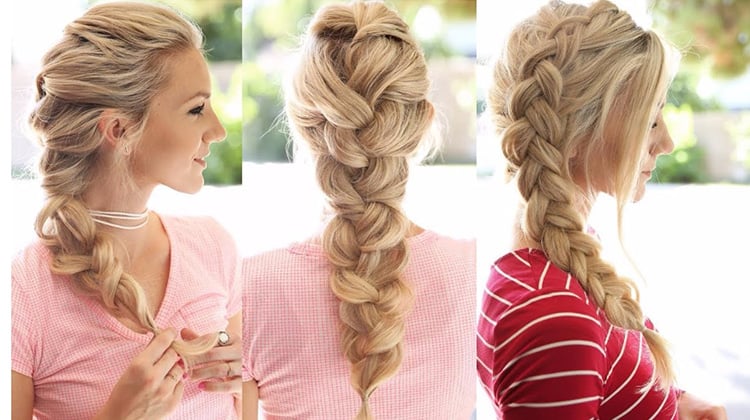 24. Open curly hairstyle
If you are naturally blessed with long luscious locks, then you need to tie them up while heading for classes. Just create waves to give it a more voluminous natural look.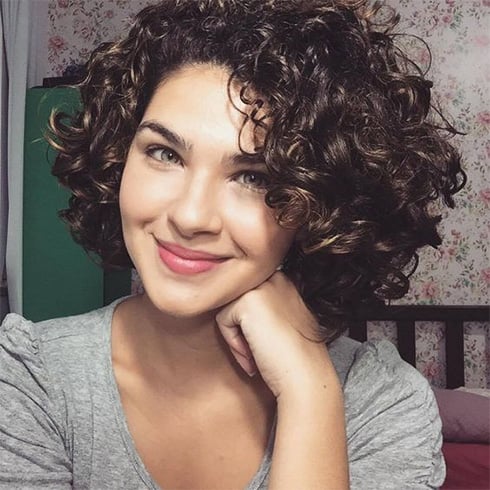 25. The mermaid braid
The mermaid braid can add dimension to your look. For this hairdo you have to start with a side parting. Roll the length of the braid and pin it back. Secure using a hair tie. Wrap up few hair strands around the hair tie to complete.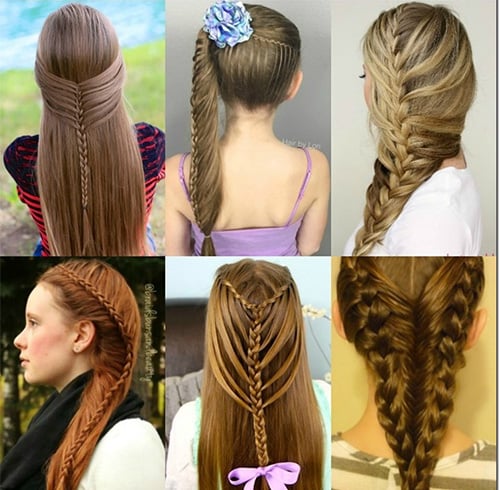 Author: Lima Aier
---
26. One side pinned back semi open hairstyle
Feel elated and sprightly because you have a simple hairstyle which doesn't need much effort. Just take your hair to the other side of your shoulder, and put a fancy or bobby pin on the set hair of opposite side. Wear it to college with your tees and pants (or denims) and you are good to go.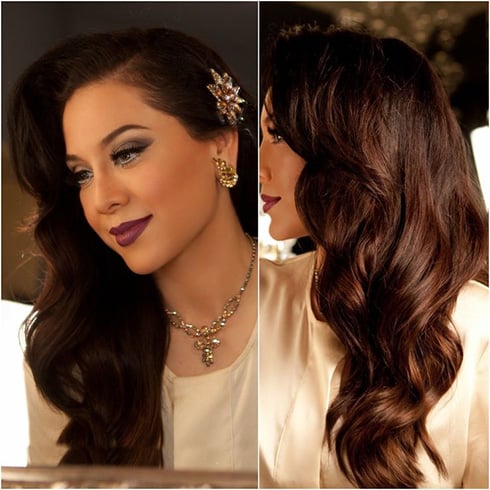 27. Cross over braid open hairstyle
Cross it over. Not your legs, but your hair. The twist is you are not to make a tight plait or braid but make it loose in such a way that the braid looks secure and a bit unarranged. Instagram-worthy it is!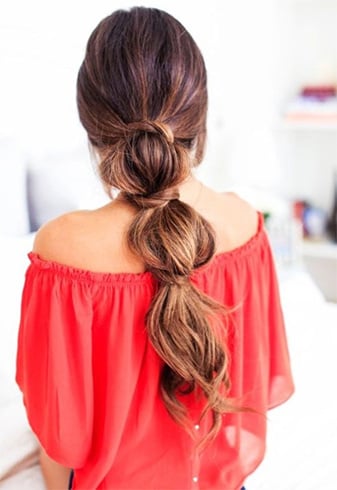 28. Side swept open hairstyle
You have to loosely arrange your lovely hair to the other side of your shoulder. That's called 'Side Sweep'. Goes well with any costume you wear to the college, traditional salwar kameez or retro.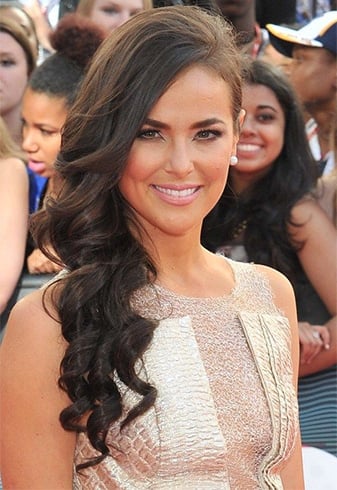 29. Crown braided high pony tail
What's in a crown? Plenty of pizzazz, when sported well. Do a center parting of hair and pull it back in a rubber band. Curl the hair ends a bit to get the volume part, and you will surely look a stunner. It's a bit of bouffant hairstyle which helps you strike a casually chic feminine look.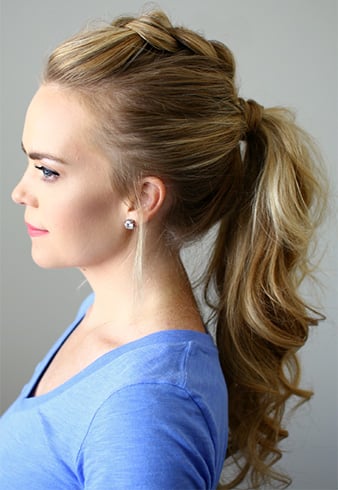 30. Side top knot
If you are the academic-type (you gotta be in college), no harm looking Miss Stylish-n- Studious. You just need to groom and set your hair properly and tie the hair on the side (whichever side you prefer) in a top knot. Bang on!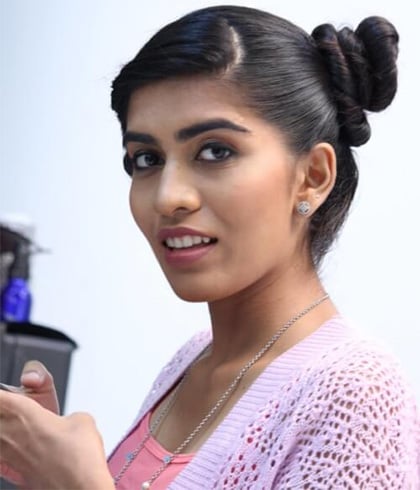 31. Bohemian top bun
Show off your boho spirit in a classy way. This easy hairstyle is a perfect pick for any of those college days. How to get it? Pull a section of the hair from the middle of the head. Collect them at the top of the head and make a normal rolled bun. Leave open the hair from the sides and get ready to look careless and chic.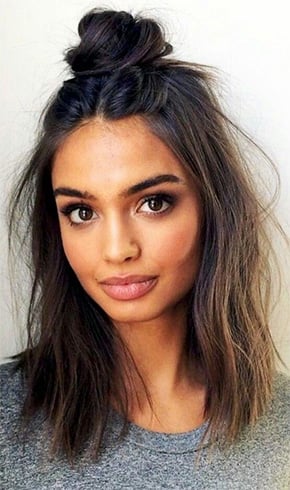 32. Side swept braid
It happens when you bunch your hair in a braid and take the entire volume on your right or left side of your shoulder. This simple hairstyle can look nice when teamed up with long skirts and palazzo pants.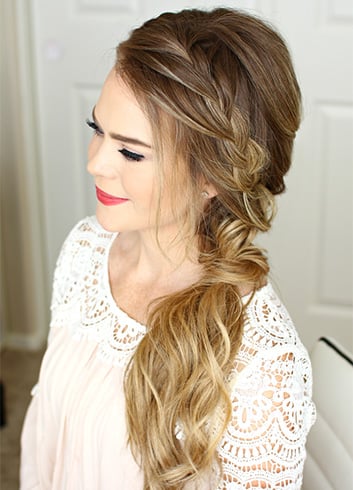 33. Sleek long ponytail
When was the last time you wanted to look prim and proper, yet make a statement? You can, with one of those long ponytail looks, a pet favorite of grandma. Use a hair spray to get your long hair in set position. You will look chic for college.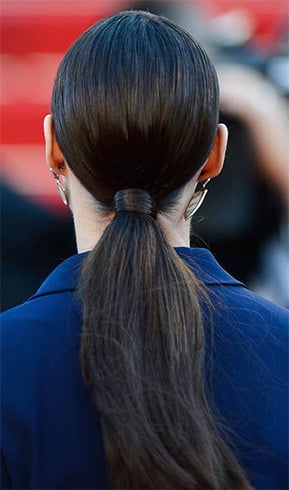 34. Pixie cut hairstyle
Getting pixie is like going for a low–maintenance hairstyle, when you have short hairs. It's smart, stylish and the perfect pick for college girls. Hair parting is done from the side in such a way that a symmetrical pixie cut hairstyle looks gives an asymmetric look.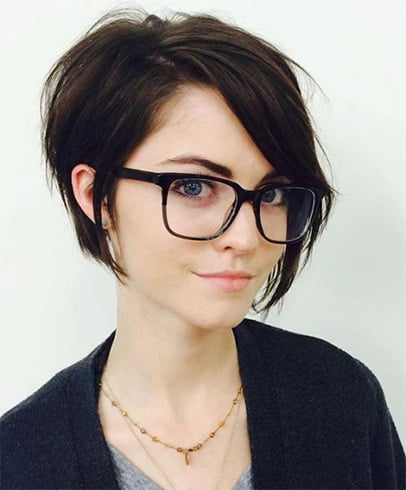 35. Ribbon tied hairstyle
All you need to do is wrap-n-tie one long ribbon around your hair at the back of your neck or at the sides. It's your wish, since its your hair. Tie a hair ribbon of the colour that looks complementary to your hairstyle and outfit too.
36. Side waves with french braid
Explore the side french braid. Done up at the front, it looks every bit stylish and yes, elegant. This hairstyle looks awesome and pretty with the side braid resting on one side.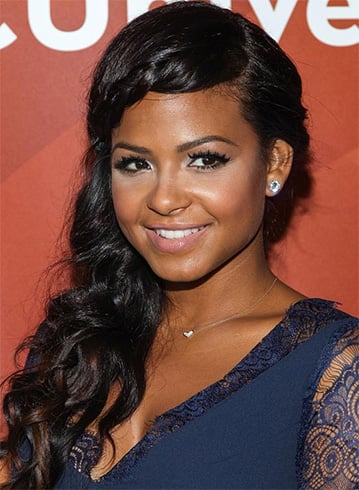 37. Sporty chic
Every bit of this hairstyle is campus fresh – hair tousled, side parted a bit and rocking.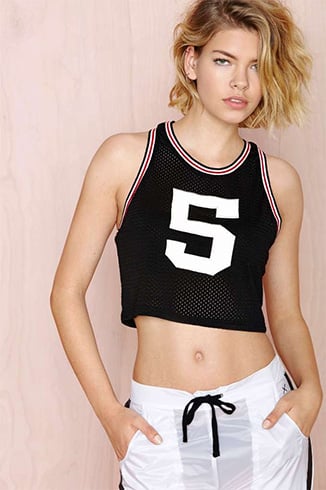 38. Bangs at one Side
Be the crowd puller by sporting this ponytail that has bangs on one side. Edgy appeal guaranteed, as the long bangs go up to the chin on one side of the face. Truly upscale!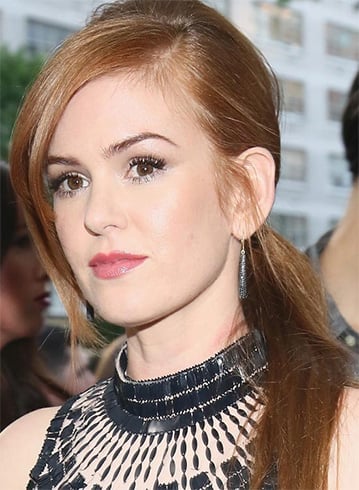 39. Easy back plait hairstyle
If you are the one with medium or long hair, then this hairstyle is full on go-to. The braiding starts from the base of the neck, goes on in a straight line from the back of the head to the top of the head. If you can see, the hairs have been tied in a high pony tail and left loose. For a special day or event in college, wear this hairdo without the bat of an eyelid.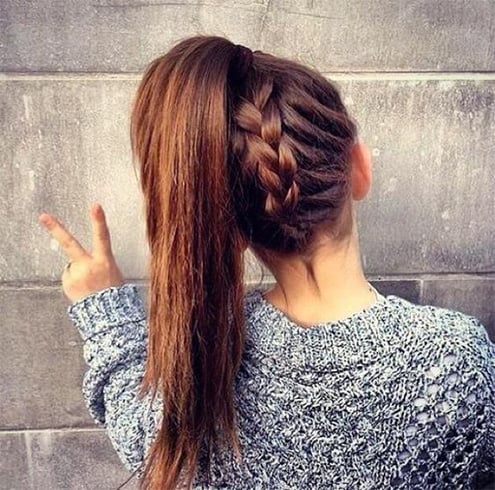 40.Side twisted easy half up hair style
Getting this college hairstyle is easy. You just need to part the hairs to the side of the head, then roll up a small section of hairs from the side, above one ear and pin it back. Thereafter, comb down the length of the hairs from above the twisted roll and have a rolling time.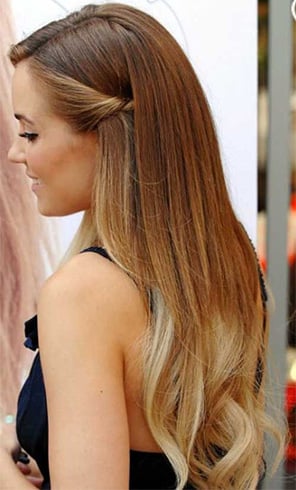 41. Twisted pony tales
It's so simple, as much as putting a thread in a needle. You just need to make 2 sections of hair at your back, which forms into two ponytails. Then, twist them by just wrapping one of the ponytail around another ponytail. Its done!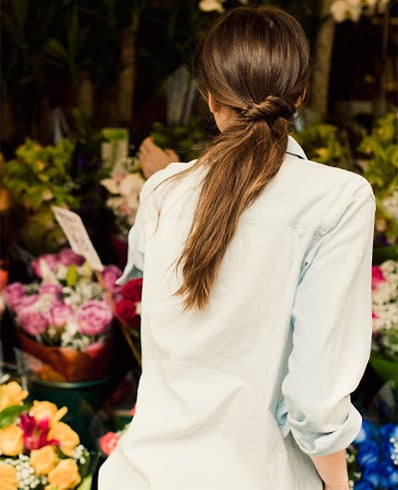 42. Intricate Weave
If you are of the bold and sensuous nature, then you have come to the perfectly exact campus hairstyle. Classy, complex, a little messy but stylish, add a dash of bold colour to set the pulse racing.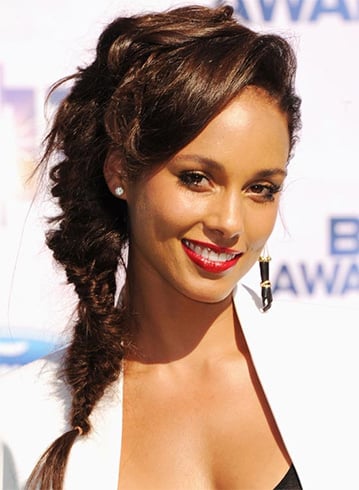 43. Half updo
To strike a perfect semi-updo hairstyle, you need long and luscious hair. Perfectly highlights the wearer's femininity as well. Can be sported for both casual and special occasions.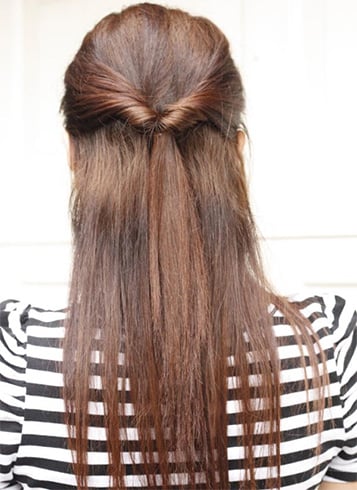 44. Fluffy twisted hairstyle with fishbone plait
Spice up your hairstyle and cutify your ponytail (to be precise) by choosing this hairdo. The fishtail starts 6 to 8 inches from the top of the ponytail. This makes it easier for you to swing your hair over your shoulder and fishtail from the front!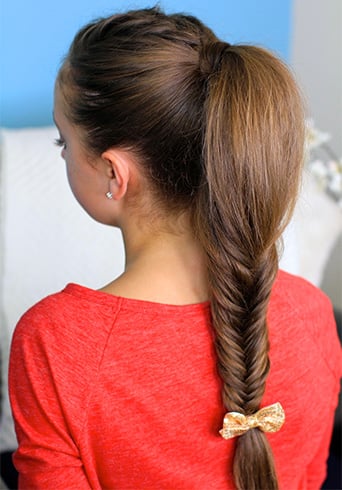 45. Twin top knot hairstyle
Its a hair trend to watch out for. The twin top-knot made its appearance in the fashion world in 2016, with celebs such as Cara Delevigne, Yara Shahidi and Josephine Skriver sporting it. Join this list effortlessly!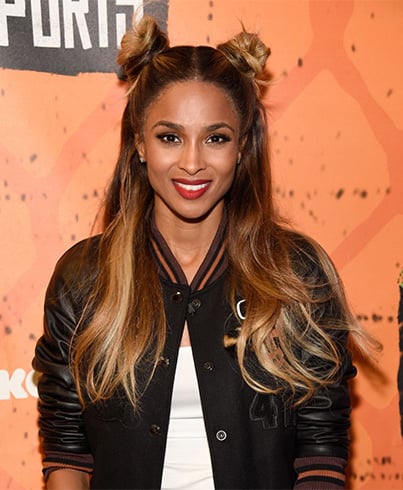 46. Puffed Ponytail
The new trend it is in models to college girls. Puff it up by teasing your hair in the front and curling the hair in the pony. It is total GLAM, which you can opt for when going to meet that someone special for the first time.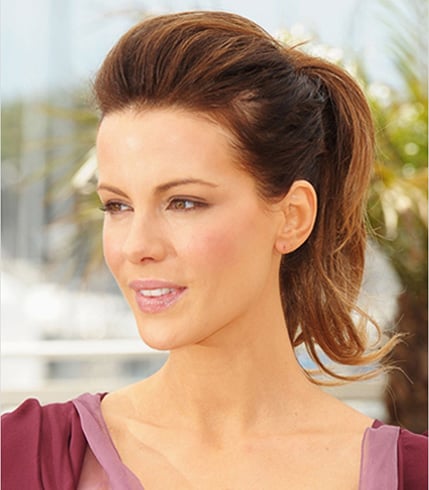 47. Mid Part Ombre
Khloe Karsashian sports her long straight ombre locks with mid-part hairstyle and no way can you ignore her hot looks, or her hotter mid-parting.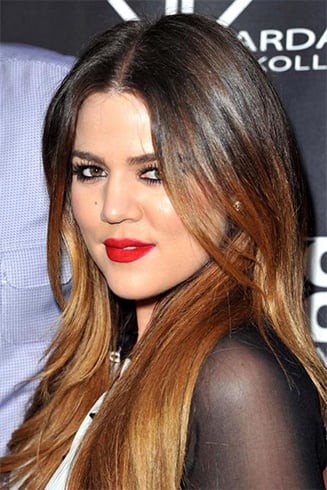 48. Fringed Braid
Chic and stylish this braid is, every bit. Thankfully it is long, and so gets the benefit of detail of different type, courtesy the long fringes. Go wear this hairdo if you have a fringe and would like to try a new hairstyle.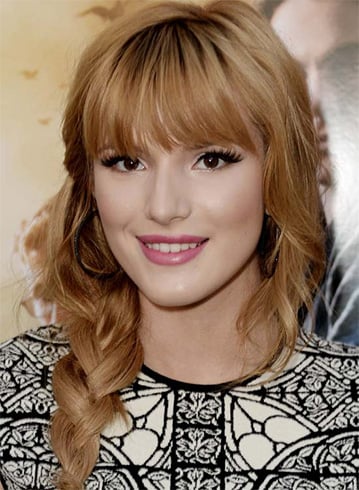 49. Edgy Bobs
Get your tomboyish personality out by getting an edgy haircut. They look cool and very individual, just like you.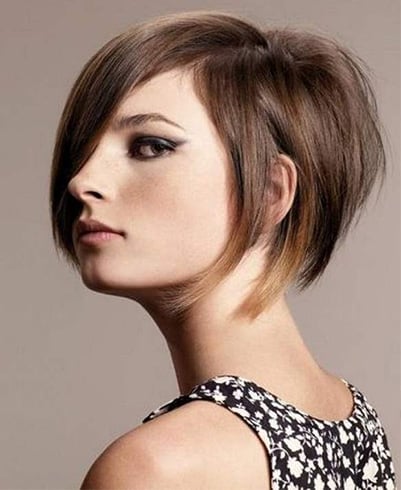 50. Messy braided pony tail
Have braid on your hairstyle? Just tie your hair, all your hair, into a ponytail. It will give you a type of messiness which will bring in a sense of tenderness in your looks and appearance. Messy hairstyles were the flavour of 2016. They still are.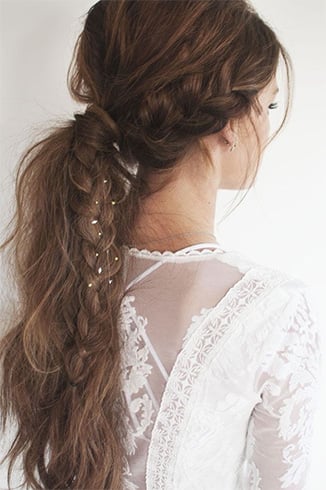 Now that we have shown you a range of hairstyles, with videos and explanation of the steps in some of them as to how to get these looks, let's take a look at the hair care routine you should follow for long and healthy hair. Here are a few tips to use at home, and doing these regimes would save you the money and energy you would otherwise spend on costly parlor trips for hair spas.
Author: Deepika Dewan
Images Source: Pinterest