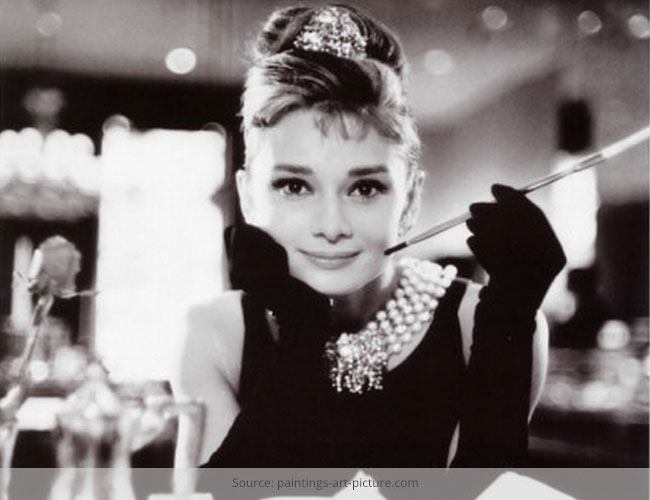 It is an indisputable fact that movies influence and shape our understanding of fashion and style. Even today, Audrey Hepburn's role in the movie 'Breakfast at Tiffany's' evokes images of the black dress, the oversized sunglasses, the strings of pearls and the cigarette with a narrow pipe, perched on Audrey's lips. It is easily one of cinema's most iconic fashion moments, inspiring generations of women. Similarly, there have been many such fashion moments in cinema that have made a lasting impact on us. Here we take a look at all those fashionable movie stars over the years, who have managed to carve a place for themselves in the fashion hall of fame.
Marilyn Monroe in 'The Seven Year Itch'
Perhaps the only other fashion moment that can rival Audrey Hepburn's is Marilyn Monroe's white dress blowing up in the movie 'The Seven Year Itch'. The scene made her the ultimate sex icon of Hollywood, the golden girl who exuded sensuality. Even to this day, several Hollywood celebrities emulate the iconic Marilyn Monroe.
Madhuri Dixit in 'Beta'
Who can forget Madhuri Dixit in the famous 'Dhak Dhak Karne Laga…' song? She wore a bright orange saree and while the guys were drooling over her looks and moves, the women were taking notes on how to carry off orange and look amazing like her. Those dance moves and that outfit have sure gone down in history as one of the epic fashion moments.
Sridevi in 'Mr.India'
Few moments are seared in the minds of the Indian audience as strongly as Sridevi's dance in the rain in the song 'Kaate Nahin Kat Te…' in Mr.India. With her sensual moves and exquisite beauty, Sridevi looked splendid in a plain blur chiffon saree, proving that simple does not necessarily have to mean boring or ordinary.
Aishwarya Rai in 'Devdas'
Aishwarya Rai stole hearts with her performance in the movie 'Devdas'. Looking beautiful in every frame, she especially made a lasting impact with her outfit, jewellery and enrapturing dance moves in the song 'Silsila Ye Chaahat Ka'. Dancing with a Diya effortlessly balanced in her palm, she made sure we shall forever remember her performance and appreciate the true beauty that she is.
Priyanka Chopra in 'Dostana'
[sc:mediad]
Priyanka Chopra reinvented herself in the movie 'Dostana'. It was one awesome outfit after another throughout the movie. We cannot forget her off-white georgette saree in the song 'Desi Girl'. With no jewellery and minimal makeup, she rocked the saree and managed to look like a million bucks. But even more legendary than that saree was the golden swimsuit that she wore in the movie. She looked hot and totally comfortable in her own skin, and we took note.
Kareena Kapoor in 'Jab We Met'
Kareena Kapoor gets the credit for inspiring a generation of college-going women. With her t-shirt and Patiala combination in that train sequence in 'Jab We Met' she gave a new lease of life to the age-old Patiala pants. Suddenly, the Patiala was everywhere. Women were wearing it with t-shirts, kurtas, and it became a hot trend. When so many people's clothing is inspired by you, you know you have made fashion history.
Alia Bhatt in 'Humpty Sharma Ki Dulhaniya'
Alia Bhatt has been emerging as a style icon for the younger generation. From 'Student of the Year' to '2 States' to her more recent role in 'Humpty Sharma Ki Dulhaniya', she has been experimenting with a varied fashion and style range. When she wore sunglasses with her lehenga, the result was a quirky, fun look that reflected her bubbly character in the movie. As unconventional as the look was, it has made an impact on the younger generation who are bored of convention and propriety and want to experiment and push their fashion boundaries.
[Also Read: 7 Times Alia Bhatt Looked Sinfully Pretty In Black]
While fashion powerhouses and international designers decide what is in and what is not as far as fashion is concerned, it is the movie stars who have influence over the general public. We see them in movies, we like their look, we get inspired and want to try out something similar. So in the end of the day, movies and fashion are inseparable, as has been proved by the above list of memorable fashion moments in movies.