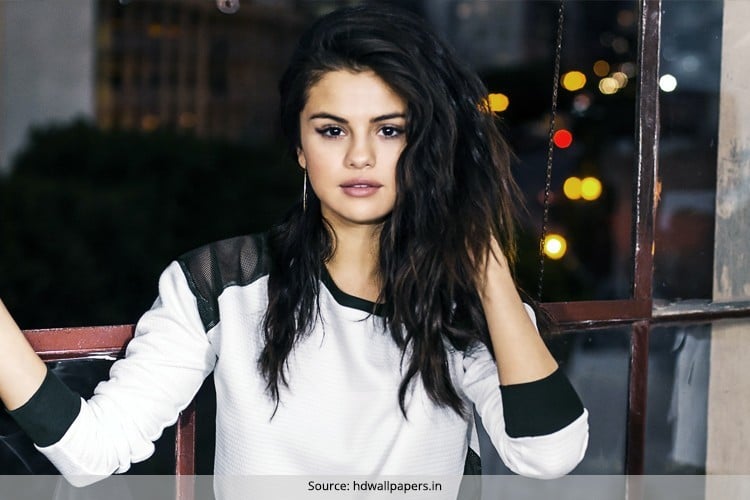 There are few very celebrities who manage to make it right all the time – be it their head turning hairstyle, their flawless make up or their quirky sense of dressing. One such celebrity is the very renowned American singer and absolute charmer, Selena Gomez. She looks diva in whichever avatar she dons, whether it is a formal look or a casual one or a high voltage red carpet event. People all over the world want to imitate her especially her much talked about hairstyles. Yes! She carries herself amazingly in different hairstyles and also in varying hair lengths.
LET US SHOW YOU HOW TO DO SELENA GOMEZ HAIRSTYLES
Selena Gomez changes her hairstyle as well as hair color quite often. Selena Gomez haircut is also a much discussed about topic. Selena Gomez short hair or Selena Gomez long hair, there is no dearth of followers who want to style their hair exactly like that of hers. They follow every Selena Gomez hairstyles step by step and style their hair similarly.
So, let us check out some beautiful Selena Gomez hairstyles for you to flaunt in style.
1. Long Side Parted Straight Hair
Long Straight hair is a common hairstyle, but when you have long hair and you straighten them up they stick to your face looking thin. Instead try this hairstyle like Selena Gomez where you side part your hair neatly and also brush your hair from inside to give it some volume. This hairstyle by Selena is just how it should be done.
2. The Top Knot
Your hair may not be in good condition always or you may not have time always to make a great hairstyle. In that case, this simple updo opted by Selena Gomez comes to your rescue. Do not part your hair and take all the hair up and fold them in a bun on the top. Let no hair hang lose. This hairstyle can be easily done in long and medium hair.
[Also Read: Haircuts For Chubby Faces]
3. Long Hair Braid
Braids are most fashionable and beautiful hairstyle for a casual outing or event. Braids on long hair look awesome. Check out Selena Gomez long hair braid. Part your hair from the front and also start your braid from your neck so that there is enough volume on your head giving it an unkempt look. Don't forget to keep your braid in front.
[sc:mediad]
4. Straight Hair Long Ponytail
Ponytail always gives a neat look to your face especially when you have long, beautiful and straight hair. Look at the Selena Gomez ponytail with middle partition and few strands outside. This is a style which you can sport every day.
5. Messy Side Ponytail
Hair like Selena, which are thick and voluminous, can try their hand at this messy pony. You need to create long waves and then tie a pony which is low and side parted. Now let the hair which is not in pony remain loose and cover your ears. This hairstyle gives a complete Disney princess look to Selena. See for yourself.
6. Straight Hair Bob Cut
Bob Cut makes you look younger and when it is tried by the teen heartthrob it looks all the more chic. Bob cut with straight hair makes for an excellent style statement and add to it, some side bangs. No one can beat this Selena Gomez short hair look.
7. Poker Straight Hair with Fringes
Selena Gomez knows how to carry each hairstyle with oomph. A simple hairstyle with straight hair looks amazing with fringes on forehead. Give these fringes a try if you have long hair or short hair.
8. Messy Bun With Bangs
Yes, when you have short hair it is difficult to form a bun in your hair as some hair tends to come out. Follow what Selena tried with her short hair updo and wavy bangs. This is a must try hairstyle for everyone with short hair.
9. Beach Waves Hairstyle
When you are tired of straight hair and want a different hairdo try these enchanting beach waves. It looks amazing on long as well as short hair. Keep you hair open and be carefree.
10. Wavy Ponytail
Well a ponytail with wavy hair look equally good as one with straight hair. When you tie a pony with wavy hair remember to add a puff in your front to complete the look.
[Also Read: Different Ways to Wear Ponytail]
11. Sleek Low Pony
While the volume loaded hairdos sprint a young, chic look, the sleek hairstyle adds maturity and sophistication to the look. Setting a perfect example was Selena who gave her long hair a side partition and low ponytail hairstyle with a sleek finish.
12. Voluminous Waves
When thick hair is given a curl finish, they look even more voluminous, don't you agree? It gets tough to manage this style. Here is a tip that we picked from Selena Gomez. Pin up a few locks from the sides to stop them from falling into the face. Selena gave an ombre hair color to spice up her look further.
13. Soft Curls
When you have to grace a grand event, opt for this particular style of Selena. The soft curls from mid-shaft to the ends will elevate your look. Use a glossy serum for the buttery texture and shine. Love Selena Gomez haircut highlights.
14. Braided Low Bun
Need a classy look to impress the crowd? Then go with this low braided bun that lies right on the nape of the neck and has very neatly pinned knots and twists. Selena Gomez's blonde hair sneak peeks looks added a trendy look to the classy hairdo.
15. Updo With Long Side Fringe
In the whole terrain of fashionable hairstyles, this one looks pretty interesting. Though Selena Gomez gave herself a neat updo, she also kept the fringe trend in groove by letting a lock of hair fall like the side bangs effortlessly. Cool, isn't it?
We hope this might work as Selena Gomez haircut and hairstyles Tutorial for you. So next time you go, try one of these for sure.