Style icons are people whose sense of fashion is awe-inspiring for generations and they don't just swear by fashion labels but are trendsetters in their own right. Madonna is known to have defined her own style, be it by wearing her underwear as an outerwear or layering her costume jewelry.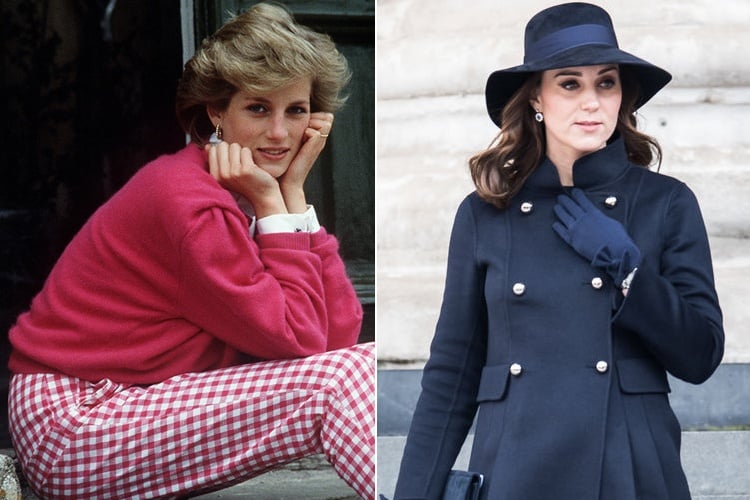 We remember all of her performances in the '80s and '90s for reasons beyond her appeal as a mega pop star. Here is a quick look at all the iconic women who made fashion follow them instead of vice versa.
List Of Top Fashion Icons Of All Times
Here are some style queens who continue to inspire pop stars, movie stars, and style mavens alike.
1. Lady Gaga:
Lady Gaga is famous for that out-of-this-world fashion no one does like her – be it donning raw meat or arriving at the Grammys awards in an egg. She' has never been afraid to take her fashion a few notches up. Her fashion sense has grabbed the attention of renowned designers like Donatella Versace and the late Alexander McQueen. "Little monsters", as her fan base is known as, all over the world derive fashion inspiration from their style icon because the personalized fashion narrative she has cannot be found anywhere else.
2. Rihanna:
She is Hollywood's cool girl who always carries a hint of a surprise, something unexpected. Have you seen anyone slipping into a pair of pajamas while partying the night away at a posh club? Yes, that is her. She doesn't shy away from donning a totally see-through diamond ensemble on the red carpet? It's all part of her vast stylish persona. For an everyday woman, this songstress proves that dressing for shock value is totally valid. Some of her most memorable looks range from a bold tuxedo jacket, an oversized sweatshirt paired with hiking boots, and then there was that extravagant yellow getup we saw at the Met Gala. She doesn't mind trying anything, and this is why she has been inspiring trends along the way.
3. Kim Kardashian:
She is today's ultimate answer for the perfect intersection of fashion and celebrity. The world has witnessed the reality star's style evolve through trial and error. She has landed on the list of best-dressed celebs for good reason but has found herself among the worst dressed ones also. But nothing held her back. With a curvy body that real women can instantly relate to, followers across the globe have been emulating what she wears—whether it's one of those trademark bandage dresses or a fine Balmain piece straight off the runway. Kim has taken the conventional body image of fashion icons and turned it completely on its head.
4. Kate Middleton:
Though there are many dos and don'ts the Royals have to follow when it comes to choosing their wardrobe, The Duchess of Cambridge has successfully managed to shape the idea of royal fashion in a totally unexpected way. When Kate came into the limelight, she showed the world how to mix high fashion with the basic picks. She has been a champion of British labels like Alice Temperley, Alexander McQueen, and Jenny Packham, but doesn't mind wearing reasonably priced pieces from Whistles, Zara, and Reiss. Her outfit choices during her India tour got her a nod of approval from the fashion icons of India also. She effortlessly makes for a style icon for high profile gentry as well as the masses. Every time Kate Middleton rocks a High Street fashion, it becomes the hottest trend in town.
[sc:mediad]
5. Madonna:
Though Madonna's style has seen variations throughout the length of her career. Way back in the '80s, the singer cemented looks that have remained culturally significant across four decades. Her style spelled bold as she didn't shy away from flaunting her underwear. She started a trend of layering jewelry by wearing multiple cross necklaces, something that impressed Givenchy designer Ricardo Tisci. The diva mastered the art of experimenting with a mix of lace, tulle, and denim.
6. Princess Diana:
The obsession with the late Princess of Wales' fashion sense was viral around the world and the beauty continues to inspire even today as one of the major fashion icons of all times. Her 80's wedding gown was a huge, fluffy white dress, that inspired wedding fashion across the globe. Those off-the-shoulder glamorous gowns that she always accessorized with a string of precious pearls, grabbed the attention of shutterbugs and graced the tabloids. She gave British labels a place on the world's fashion map and helped labels like Bellville Sassoon, Catherine Walker, and Gina Fratini become global brands.
7. Jane Birkin:
Jane Birkin introduced a new era defined by full-on gamine chic. Touched with a hint of insouciance, her style of simple knits, flared jeans, white tees, delicate jewelry, and short minis were everything fashion was all about. This style has endured the test of time and is a proof that casual can also be stylish if fashioned in the right way. In the year 1984, Hermès brought out the Birkin bag in her honor which has now become an iconic accessory.
8. Jackie O Kennedy:
When Jackie became the FLOTUS in the 60s, she also bagged the title of the First Lady of Fashion and influenced millions of American women with her distinctive style. Those simple shifts, adorable pillbox hats, stylish scarves that she wore over her hair, her oversized shades, and elegant peacoats has inspired generations of women. Women across countries still rock the "Jackie O" look every now and then.
9. Audrey Hepburn:
The dashing actress was a major fashion icon back in the day, and her partnership with Edith Head and Hubert de Givenchy for movies like Sabrina and Funny Face created history. She brought the straight, black-cropped pants, and boat neck tops, with comfortable slip-on loafers back in fashion. Most of her wardrobe was designed by the eminent designer Ferragamo. In her movie Breakfast at Tiffany's, Audrey made her character Holly Golightly larger than life and one that stays as a fashion favorite forever.
10. Kate Moss:
Celebrated every bit for her unparalleled modeling skills and for her peppy street style, Kate Moss has successfully created a new line of fashion and the glossies call it 'the model-off-duty' look. Moss is a high fashion model but knows the art of mixing thrift store pieces with archetypal, utilitarian items and create a spin-off on boho chic. She has been playing muse to designers from Marc Jacobs to Alexander McQueen. In 2007, the model announced her collaboration with Topshop, and her clothing line is full of easy yet chic pieces perfect for the masses.
This completes our list of the top fashion icons of the world. We bet you have stayed inspired by one or more of these fashionistas. Do let us know who is your fashion favorite in the comments box below.