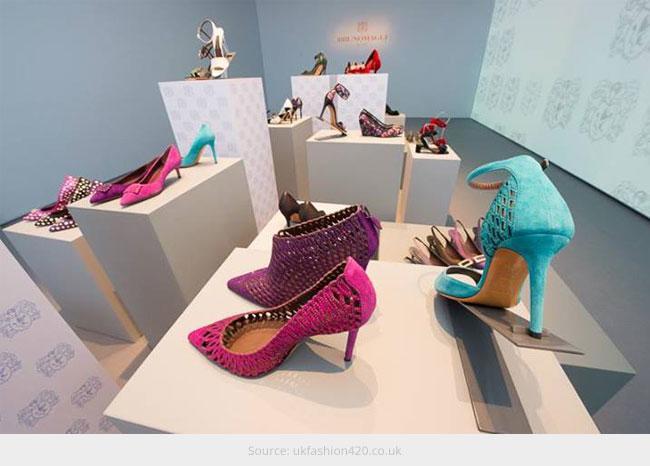 Oh hello summers are here! This means you have got to be extra-cautious about what you wear, since the skin would need a lot of air to breathe, while you do your daily thing. Please remember not to ignore the most important part of your body; your feet. Your feet bear it all, and apart from the pedicures and foot massages you pamper it with, dolling up your feet with chic and comfy footwear for the hot days ahead should be your style. Flip-flops aren't the only option, there is a range of must-have's out there to indulge in. Here are a few options that can answer your question – what footwear to wear in summer?
[Also Read: Putting your Best Shoe Forward]
Boat shoes
Summers are for fun times, and when you have a splash of colours thrown in, you'd be happy dressing up in pretty chic ensembles; no matter what the occasion is. Boat shoes in a wide range of colours for formal events, why not? Let's break stereotypes here this season, shall we?
A casual trip to the mall
One of the best types of footwear for women, low top canvas shoes in various patterns, designs or styles; a casual trip to the mall with friends this evening couldn't have been better. Wear them with pants, trousers, jeans or shorts, and if you would like to experiment a bit, wear them with salwars too. You cannot go wrong with your fashion sense, wearing these babies.
Pool party
Friends calling on you for a pool-party and you have nothing to doll up your feet in? Hello Kitty slipper shoes for the fun times ahead, for sure would make you the cutest diva around. The perfect shoes to wear with casual dresses.
Dior addicts
Chic and trendy, quite upmarket this style would be, your feet would be happy to dress in colours unconventional and summer-like. Perfect as a pair, they allow the toes to stay cool and the feet 'fresh'- wear them with any ensemble and you'd have the world drooling at your feet. This is one of the favorite types of summer shoes.
Girl's night out
A nice flared skirt (one-piece or two) and for the feet, roman sandals- chic and cool, the sexiness quotient has just been re-defined when you strut around and flaunt them off with total oomph and confidence.
College fashion
Totally rustic and so bohemian in style, open footwear for the summers in traditional touches and styles should be your numbers to play with.
[sc:mediad]
Meeting MIL for lunch
You've decided to wear jeans and are yet to decide what footwear to wear with what jeans. Mom in law is always critical about your sense of fashion and style, but this time she would drool and want to know where you picked these bad girls from. Floral summer sandals for the lunch meet with MIL would be a hit. She would be paying more attention to your feet and not the plate!
Crocheted gypsy sandals for the beach
Go right ahead and flaunt these bad-ass girls, because flaunting and shimmering away in style on the beach is a must for every diva.
The call of Yeha Noha
Go Navajo in style and dressing; let the call of the wild take over with a feathery touch. Simple, unique and very chic; feminine in design and ultra-cool for the feet, summer sandals make the soles happy!
Traditionally colourful
For formal events, rituals, gatherings and more, there is no way that you cannot afford to be in sync with the theme and surroundings. Jodhpuri jhootis are made from natural fibres and materials, which help style the feet and keep them cool too.
For the bride-to-be
Do not want to wear something too gaudy and heavy on your feet at your wedding? Fair enough, let's keep it chic and simple with a little sparkle and shine.
[Also Read: Tips to Help Indian Bride Buy Her Wedding Shoes]
Here were a few unique styles and trends doing the rounds for summer footwear. We hope you liked them all, and if you have styles of your own to share, do drop in a line. So how's the summer saga going so far?