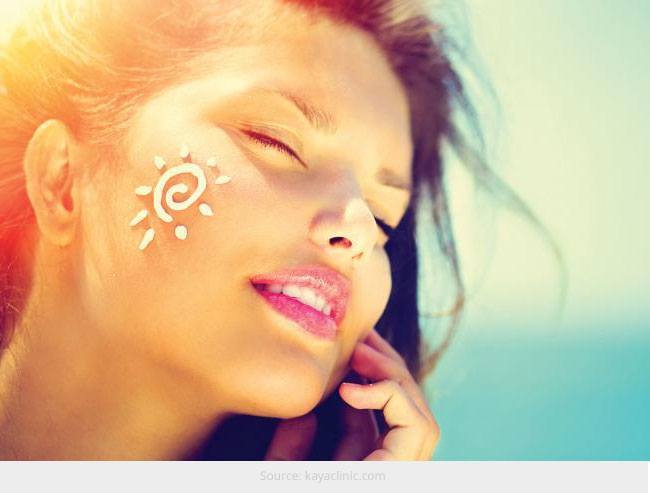 Very much like brushing our teeth or using a deodorant, sunscreen is an absolute necessity for your daily grooming routine. For the harsh Indian summers, it is a complete no -no to start your day without a layer of sunscreen on your exposed skin. Contrary to popular belief, you need sunscreen on sun-less, cloudy days too and also when you are spending time indoors. The sun's harmful UVA and UVB rays can reach you everywhere and cause long-term damage with frequent exposure. But the question is what sunscreen would suit you. There are a hundred brands and types to choose from. Let me help you here.
Read on to find out how to choose the right sunscreen for your skin type.
What are sunscreens and why use them?
Sunscreens are cosmetic products that protect your skin from the sun's ultraviolet (UV) radiations. There are two types of UV rays that can damage your skin – UVA and UVB. They lead to premature aging as well as increased risk of skin cancer. While UVB majorly contributes to sunburn, UVA can penetrate deep into the skin and cause long-term damage like wrinkling, sagging, lathering and other signs of visible aging.
The levels of protection from UVA and UVB rays vary in different sunscreens. Any sunscreen with SPF (Sun Protection Factor) 15+ can protect your skin from the harmful effects of UVB rays. So, how does it work? For example; it takes about 20 minutes for your skin to start turning red from exposure to UVB rays. SPF 15 can prevent the redding 15 times longer; i.e for about 5 hours.While SPF 15 filters 93% of UVB rays, SPF 30 can filter 97% and SPF 50, 98%.
However, regardless of all these claims, no sunscreen can be effective for more than 2 hours without reapplication. Secondly, there is no telling how much of UVA damage your skin is being subjected to.
Who should use Sunscreens?
Everyone above the age of 6 months can and should use sunscreen, even if you entirely work and live indoors. Even windows can filter out only UVB rays and not the UVA rays that trigger premature aging.
What type of sunscreen should you use?
The SPF amount you need depends on how much of exposure you are expecting. Many moisturizers, cc creams and after-shave lotions have sunscreen ingredients in them. These are usually SPF 15+ and would be enough for daily use. However, if you spend a lot of time outdoors, you will need stronger water-resistant sunscreens than can protect you from both UVA and UVB rays. Apart from that, sunscreens are also available for different skin types and conditions:
[sc:mediad]
For Dry Skin:
Dry skin craves for moisture and so sunscreens with moisturizing ingredients is ideal for this type of skin. Look for lotions, creams or ointment based sunscreens. It would be better if these contain nourishing oils or moisturising agents like lanolin. Kaya Daily Moisturizing Sunscreen+ SPF 30 is a good option.
For Oily Skin
Oily skin often come with risks of acne or allergy. As you may know, it is best to avoid cream based products. But oily skin needs moisture too and gels are the best way to lock in that moisture content without risking acne. Try water based sunscreens. Physical sunscreens containing zinc oxide may leave a white cast on your skin, but they are beneficial in fighting the oily sheen and infections. You can consider Suncote Gel SPF 30 or Lotus Herbals Safe Sun UV Screen Matte Gel PA+++ SPF 50.
For Sensitive Skin
Look for hypoallergenic and fragrance-free sunblocks, preferably with minerals like titanium dioxide and zinc oxide. Physical sunscreens containing these sit on top of your skin and are not absorbed, which is ideal for sensitive skin. Try Neutrogena Sensitive Skin Sunblock Lotion SPF 60.
How to Use Sunscreen
Apply a liberal amount over your face and neck plus any exposed portion of your hands or legs. Do not rub it in immediately, if your face looks white. Let your skin absorb all the sunscreen. It is recommended to apply sunscreen at least 15 minutes before exposure to sun. Reapply after 2-3 hours, especially if you are outdoors. A good water-resistant sunscreen is vital to Indian summers, as there is a high chance for you to lose its effects immediately through sweating.