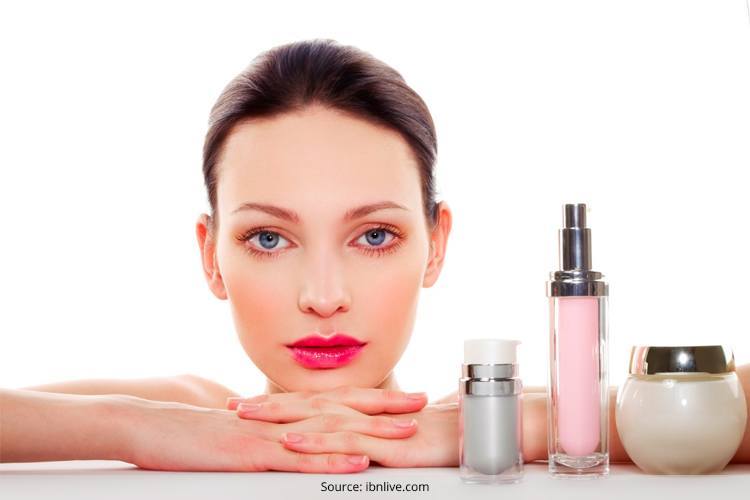 Every day there's some new product out in the market that claims to be THE solution to all your skin woes. With so many beauty brands coming up with so many different products, knowing which ones are worth spending your money on can help you make some good investment.
[Also Read: Makeup Products To Avoid This Monsoon]
Take a look at this list of all the latest beauty products that have got our attention, to know which products are creating a buzz in the market.
1. Sally Hansen's 18k Gold Hardener
If your nails are brittle and prone to chipping and breaking, then you should give the Sally Hansen's 18k Gold Hardener a try. Said to lock in moisture and strengthen the nails, this gold-infused hardener forms a protective layer, keeping the nails from chipping, breaking or splitting.
2. Max Factor's Colour Corrector Sticks
Taking concealing and colour correction to a whole new level is Max Factor's revolutionary colour corrector sticks. Available in six tinted colours, these corrector sticks use colour harmony to correct your skin tone, thereby giving you flawless coverage. From concealing dark circles to correcting redness each colour has its own specific function. With an easy to use crayon shape, these colour corrector sticks will definitely make a great addition to your makeup kit.
[Also Read: Best Concealers for Indian Skintone]
3. Ciate's Kiss Play Stay
You know about a top coat for your nails, now get ready for a top coat for your lips. Ciate's Kiss Play Stay helps seal your lipstick in place, making sure it does not smear or fade for hours. If you hate having to constantly check your lips to make sure your lipstick hasn't faded away, then this product is your best friend.
4. Lancôme's Grandiôse Mascara
If you've ever battled with your mascara wand or have experienced the panic of having your mascara smear and smudge on your face, then it is time for you to rejoice. Lancôme's Grandiôse Mascara comes with a curvy wand that makes it so much easier to coat even the tiniest of lashes with mascara without fear of poking your eye or smudging the mascara all over the place. Hallelujah!
[sc:mediad]
5. Redken's Extreme Length Sealer
We're pretty sure this product was Rapunzel's secret for her long and healthy mane. Redken's Extreme Length Sealer is a hair sealer that helps seal-in split ends. If you wish for long hair and have been trying to grow out your hair, then you know that split ends can be heartbreaking. Not only do they damage the hair and make it look bad, they also slow down or even put a stint to the growing process. This is where the Extreme Length Sealer comes to the rescue. It acts as a hair glue, taming your frazzled ends and giving your hair a more sleek look. With the help of this sealer, you can now grow out your hair without having to trim it every month to keep the split ends at bay.
6. Murad's Rapid Collagen Infusion for Lips
This lip serum is said to revitalize one's lips for a plumper and more youthful appearance. It smoothens and hydrates the lips and is the perfect base for your lipstick or gloss. The serum also helps combat the appearance of wrinkles on lips and the lip area. If your lips are chapped or if you feel your lips are lined and wrinkled, then do give this product a try.
[Also Read: Fabulous Lipstick Stains to Wear]
We are aware that most of these products are not available in India. But so what? Just have your friends or family visiting you from overseas get them for you. There are also some websites that will ship the products to India albeit with a hefty shipping fee. But no pain no gain, right?