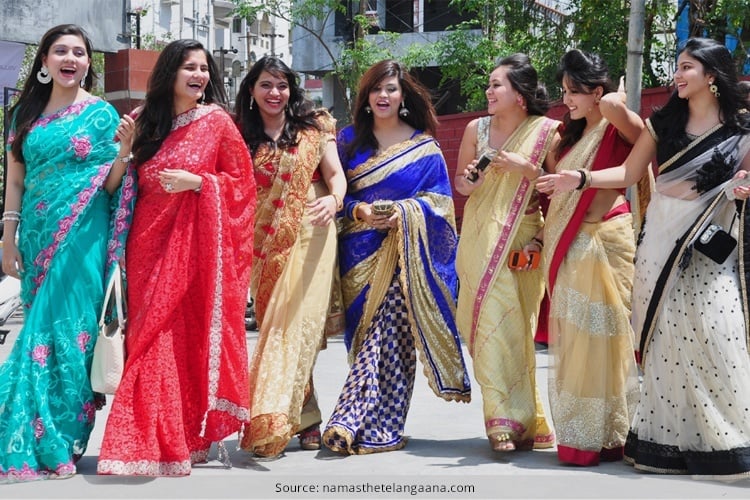 College farewell parties always invoke mixed emotions. Everyone is happy to be finally considered as a grown up and choose the path they want, but at the same time, emotions are running high because everyone would now be going in different directions.
[Also Read: Traditional Sarees]
Farewell parties also hold a special place in every fashionista's heart because this is the time she can get dressed in the best sarees and put on makeup as she would want! This is the time to shine, baby!
For college students in India, the search for the right saree begins months earlier. There are tons of things to be considered and no one leaves a stone unturned when it comes to selecting the right Farewell sarees. Desi bling is a favourite with all the girls and they love to dress up in the most fashionable sarees. We have picked up some saree designs that may give you some inspiration and help to plan your farewell attire!
Let's get started with latest farewell party sarees
Pastel Colours Are So in!
Gone are those days when you would bling up everything. The latest saree fashion to hit every designer and his/her muses are pastel colours. Sarees with light colours like mint green, powder blue and baby pink are in rage right now. And even in Lakme Fashion Week, a lot of Fashion Designers showcased their work in pastel colours. Whimsical colours, vintage designs and lots of whites and pinks are the essence of this saree types. If you are not ready to invest in some designer wear right now, you can easily buy knock-offs from plenty ecommerce websites! And they would just cost you about Rs. 1000-2500. We would say that's an awesome deal!
Here are some of them: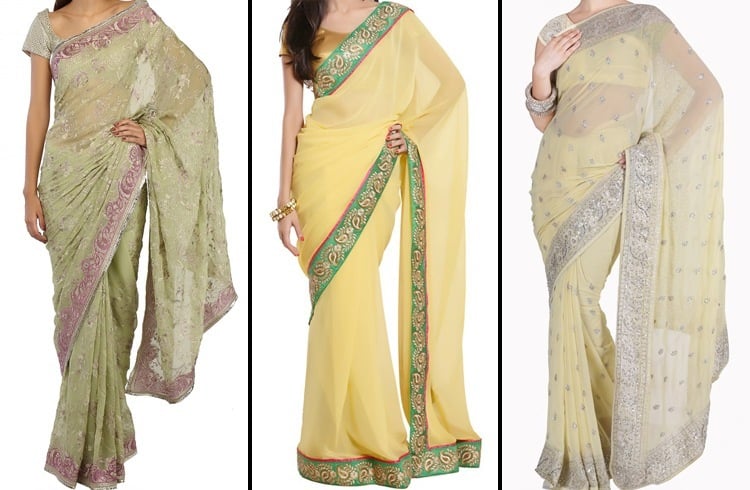 [sc:mediad]
Two-Toned Beauties
Who thought pink and cobalt blue would look good? We didn't think so either! But the latest trend doing the rounds in the fashion circuit has proved otherwise. Dual-toned sarees are doing brisk business and are very much in demand. You can either match a dark colour blouse with light coloured but dual hued saree or you can do it vice versa. The choice is yours! The bottom line is, these look extremely good. Check out some of these ombre and dual-toned sarees!
[Also Read: Best Farewell Sarees]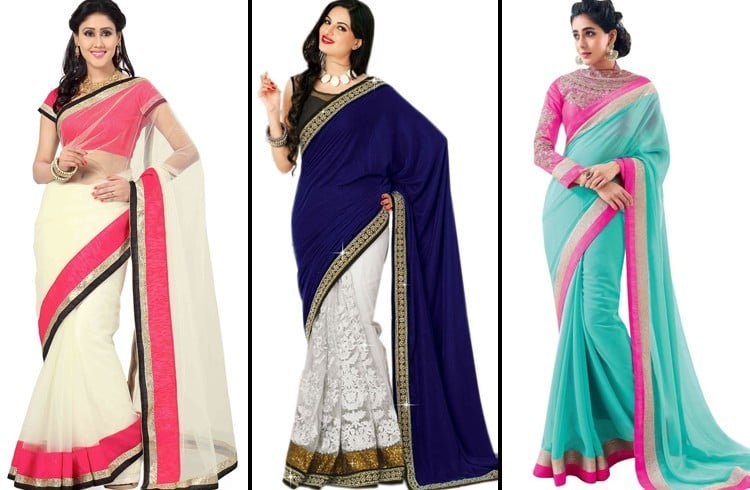 Sheer Sarees
Nothing can beat the charm of these sequined beauties. Sheer sarees have a beauty of their own and look stunning. They are not that loud, but always give off that party and glam look. So, if you decide to wear a sheer saree, you would have to tone down on your makeup and even your jewelry. You will have to use makeup which is shimmery and stick to very little of it. Online stores usually have wonderful sheer sarees and you would be really spoilt for choice!
Take a look at some of them. Gorgeous aren't they?
Many celebs love sheer sarees and you will regularly see them sporting the same at many red carpet events!
[Also Read:Blouse Designs]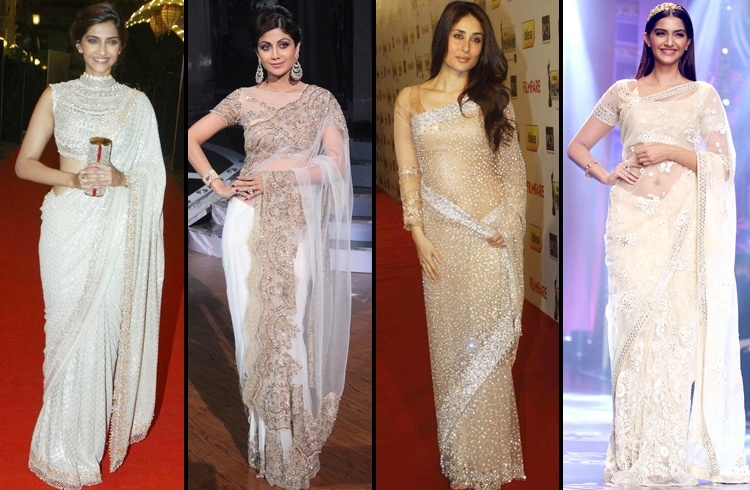 Eclectic Prints
These are the most modern types of sarees and the likes of Masaba Gupta have popularized them even further. These sarees have the most unconventional prints and if you really want to stand out in the crowd, this is one saree that you should invest in! Take a look at these eccentric prints!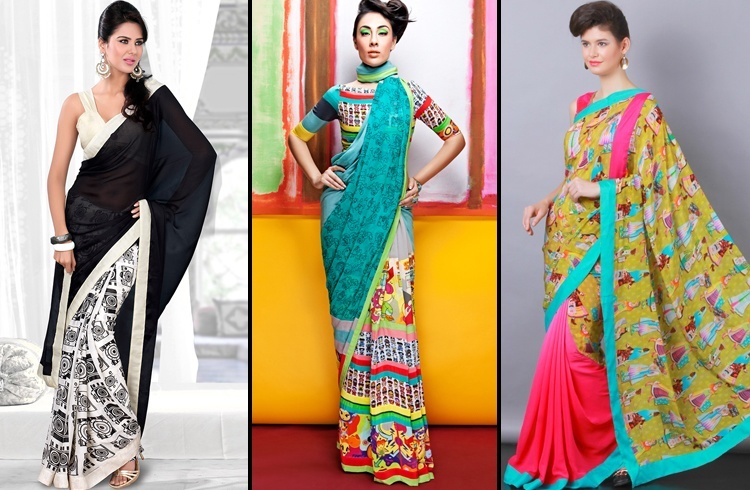 Okay, so we have put everything on a platter for you! All you need to do now, is choose the one which will best work out for you!
Hope this article on latest trends in farewell party sarees is helpful.