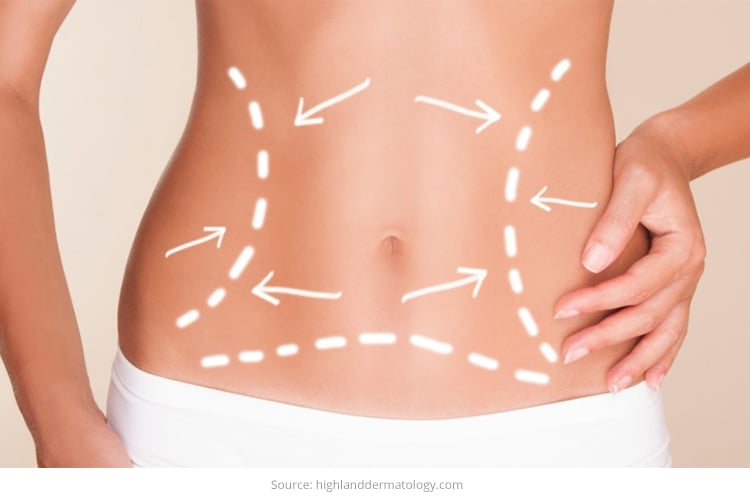 Tired of loose skin hanging off your body or excess fat on your thighs, belly, hands, legs, everywhere!? You've tried everything from morning workouts, fat free diets to even joining the gym. Now you're desperately searching for a faster and instantly effective solution. Body contouring is the way to go!
What is body contouring?
It is an amazing manner by which the problem of loose skin, fat, and cellulite can be eradicated. The traditional way is to pay lots of money (it's really expensive!!) and get a surgery done on the area from where the fat is to be removed. To make things worse you will need up to six weeks of rest after undergoing this procedure. So what's the better way?
[Also Read: Makeup Contouring For Different Face Shapes]
Up till a few years ago body contouring without surgery was not a known thing. But now, you can easily get the treatment without having to cut or stitch your skin.
Mainly body contouring products emphasize only on contouring and not on tightening the skin. However, there are a few therapy centers that use body contouring and skin tightening both.
Let's go through some of the basic benefits and draw backs of non-surgical body shaping.
Advantages
Effective in removing areas of unwanted body fat from nearly all areas.
Hardly any downtime and very less discomfort.
No incision in skin needed.
Disadvantages
May need several sessions to generate the desired results.
There may be minute burns due to the machines. However, this is extremely rare.
Temporary redness and numbness might happen.
[Also Read: How To Contour Your Legs]
How Does Body Contouring Work?
What non-surgical fat reduction does is that with the help of a particular equipment, a small and supervised injury is made. This causes the eradication of fat. So far there are 2 means by which this treatment can happen – Ultrasound or Cold Energy.
Ultrasound
Most therapy and treatment centres use the aid of heat of two types of radiofrequency energy, that is uni-polar and bi-polar. This is utilized in heating the areas of fat and vanquishing it. Further they use a skin tightening machine to retain the firmness of the skin.
Process Of Ultrasound Body Contouring
1. Uni Polar Energy
This radiofrequency energy goes approximately up to 2 cm in to your flab area and deep fat tissue layers. Here it improves the condition of the connective, volumetric and adipose tissue.
2. Bi Polar Energy
This radiofrequency energy enters up to half a centimeter into the skin and collagen to boost the skin tightening process.
3. Blood Circulation
The therapy enhances the metabolism and blood circulation near the fatty areas, this causes better transporting of nutrients and cellular waste removal.
4. Tightening of Skin
Due to the heating procedure, the collagen recedes to provide an immediate effect of tightening. During this process ginormous quantities of new collagen fibers are formed to increase the toning of skin.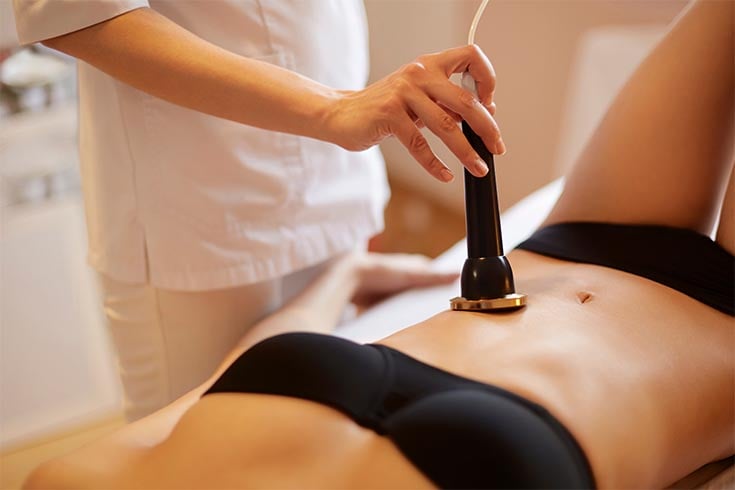 Cold Energy
This is done by freezing the unwanted fat and removing it. It is based on the research that cold can focus on fat without causing any harm to the adjacent tissues or skin cells. The effects of this method are longer as the fat cells are picked out and expelled.
[sc:mediad]
Process Of Cold Energy Body Contouring
1. Targeted Cooling
With the help of controlled cooling the regions of fat are emphasized on and the fat is frozen. This causes the fat to die.
2. Elimination of Fat
In a few weeks' time the frozen fat gets flushed out from the body in the form of dead cells, due to the body's natural metabolism.
What Areas Can Be Treated Through Body Contouring?
Buttocks
Hips
Thighs
Abs
Knees
Arms
Face
Neck
When Should You Think Of Having Nonsurgical Body Shaping?
Even after a long period of exercising and healthy diet you are unable to get rid of some flabby areas.
Have little bits of fat on your hips, back or thighs.
For a slimmer look but without any surgery.
But bear in mind, body contouring or fat reduction does not completely trim your body whole. Yes, it gives a more defined sculpting of your body frame, but it doesn't appear you have a Barbie doll figure (if that was what you were going for). So, keeping your expectations real, if you think this is the procedure for you, go give it a try.
Get talking with a doctor regarding this procedure and see what advice you're given. You will need to take some time consulting and preparing which treatment is best and where to undergo the process from.
Hope you get the body you're looking for with the given master strokes!