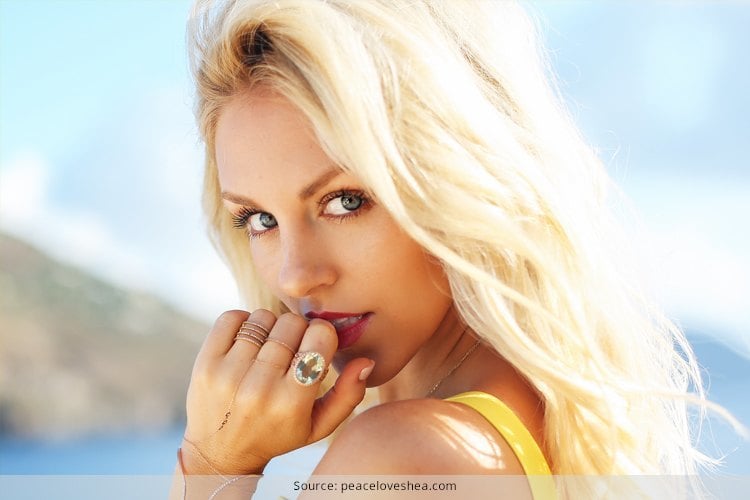 The word 'Ageing' might be the worst word in almost every girl's dictionary, isn't it? It raises question marks when a woman wants to show off her noodle straps, or skin at the wrong places, when she becomes mature and good enough to be a mommy or aunty as she is called with sniding remarks.
But the flip side of the story is not so bleak. It means skin 'caring at the right time'. Just as we plan out our day in a methodical way, similarly we need to plan out our skin care with passing years. So as you grow up by 5 years in the age chart, your skin would need a different kind of pampering as compared to what it would need 10 years down the line.
Beauty and Fashion products might look the same but our requirements demand specific things which vary age-wise.
For the Early 20's
This is the time when adulthood is beginning to happen. Also women start to have hormonal shifts. So whatever is done at this stage disciplines your skin well.
1. Fun with colour
Give your lips and eyes a colour treat as this is the time to sport riskier looks but don't overdo your eye liner.
2. Make-up experimentation
It is the age to look fresh and unique, so contour your lips with a darker shade lipstick, and keep the centre of the lower and upper lip bare. Now, apply a shade three tones lighter in the centre of the lips to create a 'sunset' look.
3. Take cacao
Wondering how to get glowing skin? Consume cacao. Being rich in antioxidants and a whole lot of chemicals such as magnesium, sulfur, zinc, copper, calcium, iron, potassium and manganese, cacao is in for healthy skin and building strong nails and hair.
4. Drink water not soft drinks
A glass of water when taken after every hour reduces the toxins in the body and is the one and only answer to how to get better skin. Soft drinks are a mixture of artificial sugar, that change the beauty and health of the body, so should be avoided.
5. Cleanse your skin
Cleansing milk is very essential to wipe out the grime and makeup on your face at night. After cleansing, use toner with aloe vera in order to minimise pores. Stay away from pollution, fast food, sun or stress as they can put our bodies and skin to havoc.
[Also Read: Best Cleansing Milk Available in India]
6. Let your skin breathe
In order to get perfect skin, oxygen-based products are the best bet to repel blemishes or acne, as acne-causing bacteria cannot survive in oxygen.
Remove all ounces of make-up when you are cleansing your face. Try and refrain from stripping your skin of oils which leads the skin to produce more oil (sebum), leading to blemishes.
Also, doing face wash twice a day, one in the morning and one at the night helps. Cleansing wipes might not be that impressive on your face as much as a face wash is.
7. Cleanse and moisturise
Don't get carried away by the fact that your skin is tight and taut in the early 20s. Cleanse and moisturise your face every night and drink about eight glasses of filtered water every day, with a squeeze of lemon as vitamin C in it will help protect your collagen matrix, thus helping you get smooth skin.
[sc:mediad]
8. Growing hair is good
In your 20s, your hairs are at its most productive stage. So the hairs you grow have plenty of length as the hair continues to produce itself. Avoid overdoing the heat styling, or using bad shampoos and conditioners, and drastic colour changes.
9. Groom your eyebrows
Consult an experienced brow stylist to maintain good brows in terms of length and style. Avoid over-shaping your brows and over-plucking them in your 20s. Remember, you'll want your hair back in your 40s, when there will be less of the brows.
10. Sun cream is must
The face and backs of the hands are likely to get brown age spots and age quickly. So, use sun cream more often on them. Though sun damage may not always be visible in the teens and the 20s, irreparable sun damage is often done.
Remember, in order to slow down the ageing of your skin, you need to start early and maintain good moisture and balance. Stay happy and laugh often. This will automatically slow down your ageing. Have a blast looking after your sweet 20's skin!