Even though Indian culture runs in my blood, lately I have found myself to be extremely intrigued by Indian fashion accessories. The traditional ethnic jewelries, which have never been alienated by the ubiquitous aesthetics of all things "ethnic" and "exotic" elements that we are strongly attached to, for every mood and occasion in the country.
Being inspired by your own culture is always a wonderful feeling. And when you get a chance to don a designer wear say a Manish Malhotra lehenga then you realize even how these ace designers are restrained to that unique aesthetic.
Relating your dernier cri to your personal preferences often reflects your roots and yields a superb fashion statement. Your collection reflects your substance, which is genuine and sparkling and is noticed by all.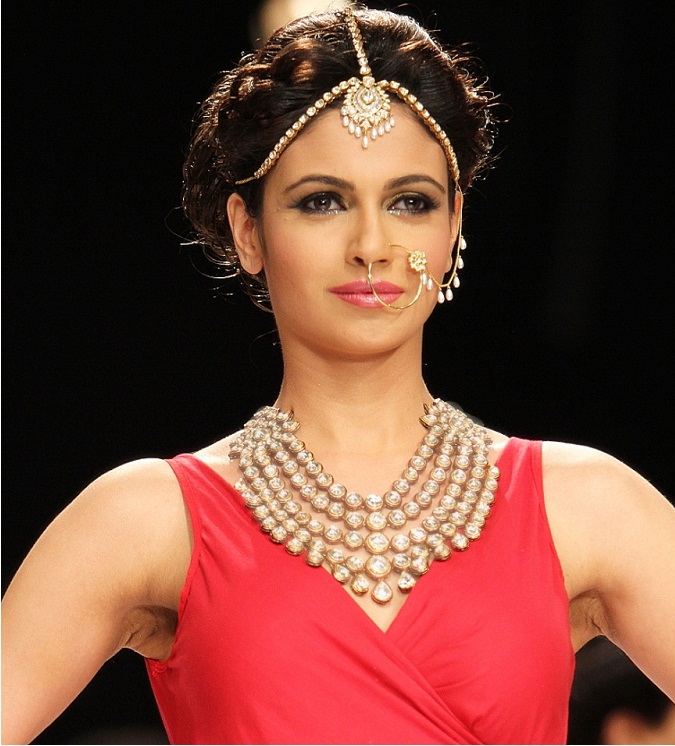 As per Karl Lagerfeld on Chanel's Paris-Bombay collection for Pre-Fall 2012,
"It's all about refinement. It's the Paris version of the idea of India. Most of the inspiration is from Indian men's clothes rather than women's clothes. They're easier to wear."
The ingenious little stringed beauty, which is known as maang tikka is a timeless Indian hair accessory, placed mostly on the bride's hairline. It is accentuated with a drop pendant that gracefully adorns the forehead.
[Also Read: Rangoli Designs]
Apart from being an integral part of the Solah Shringaar, this piece of jewelry is commonplace in states like Rajasthan and Haryana, where every married woman dons this accessory on every prominent event and festivals.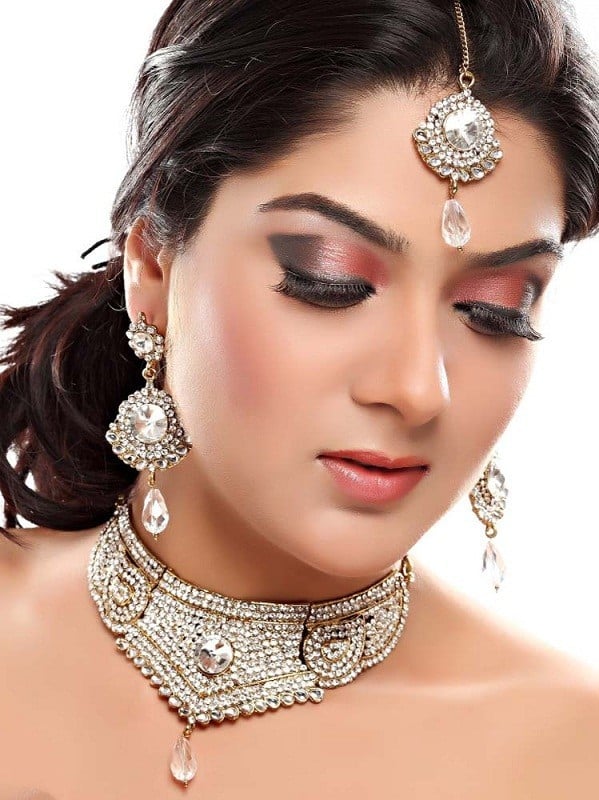 What is the significance of Manng Tikka?
As per Hindu tradition, the maang tikka is specially designed to occupy the sixth chakra i.e. the agya chakra. Apart from enhancing the look of the wearer, it also holds a significant place in tantra. It represents the third eye, illustrating a control mind and great insight. It is also believed that as this chakra gives us power to look into the future and unite both male and female energies, so this piece of accessory helps in enhancing those powers and help us command over our emotions.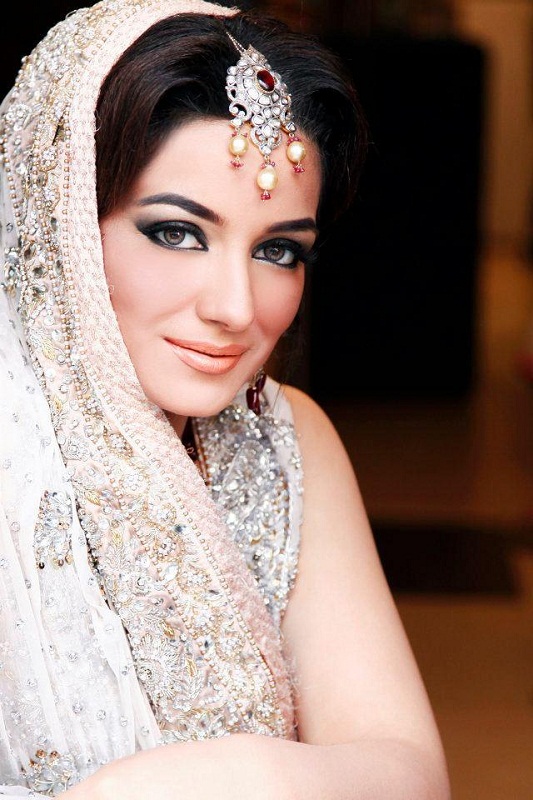 It's a known fact that western fashion is hugely inspired by Indian faddism. After saree and bindi going global, it's now time for the mod maang tikka to go global. This staple embellishment, which used to be the symbol of royalty, its existence got a massive makeover when it fell under the grab of new-age fashion.
[sc:mediad]
Channeling Maang Tikka
Even legendary fashion houses like Chanel have been stupefied by this Indian ornament. Last year for his Pre-Fall Show, Karl Lagerfield channeled heavily this accessory which outshined the ensembles displayed on the runway. The show was rather over the top, glamorous and sparkling for which I thought of sharing a few images from the show. While the outfits were a perfect fusion of the two cities; I specially fell for every single piece of accessory that was highlighted in that runway.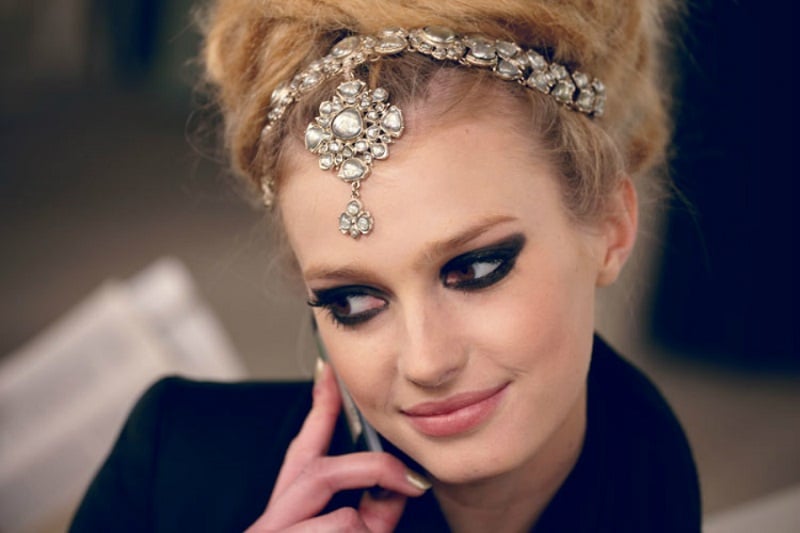 Source: pinterest.com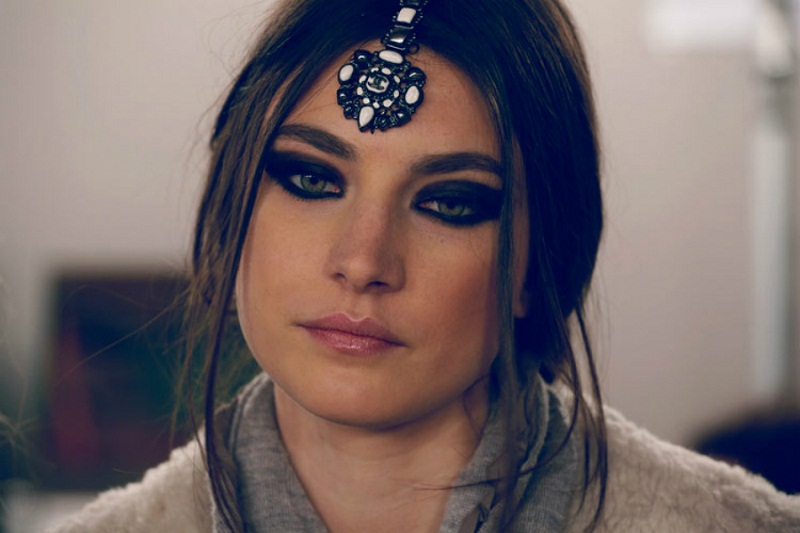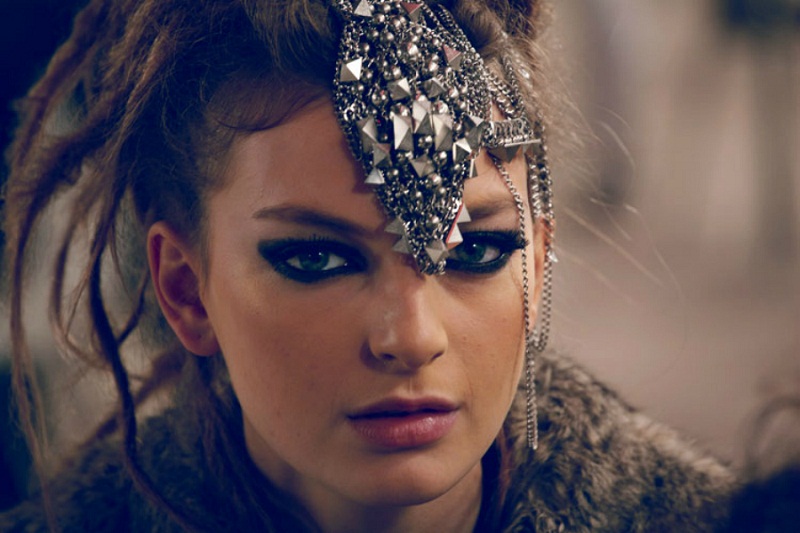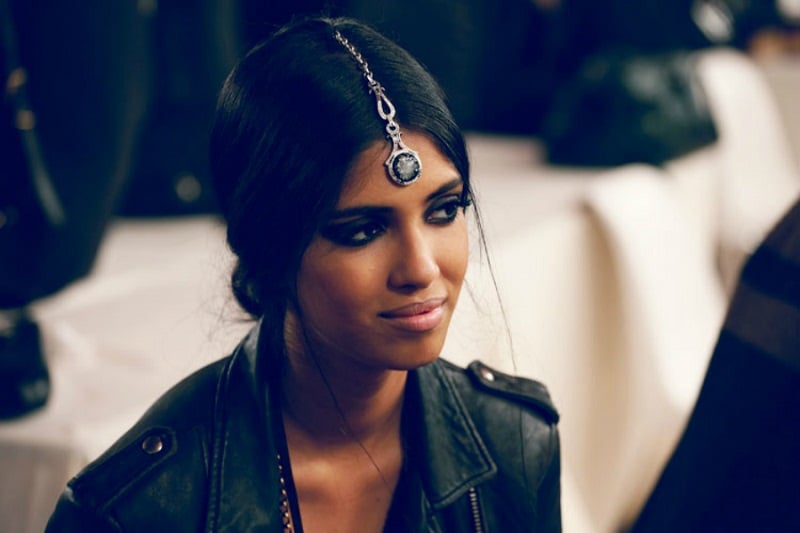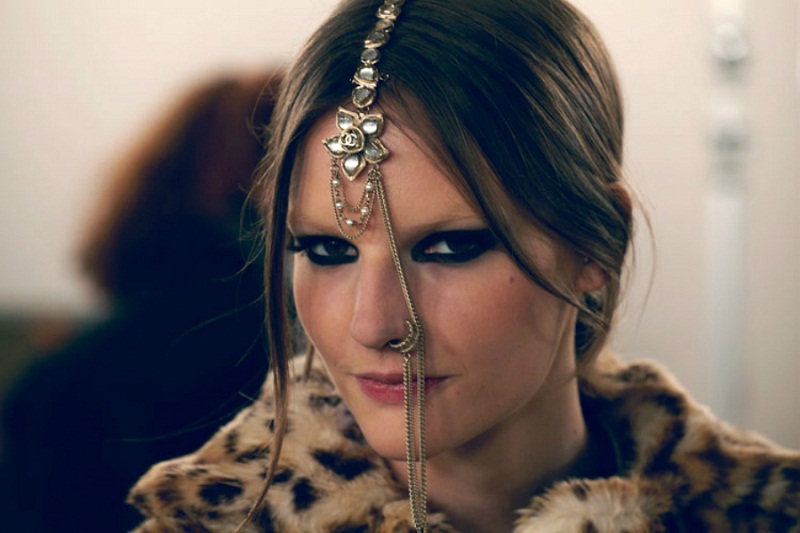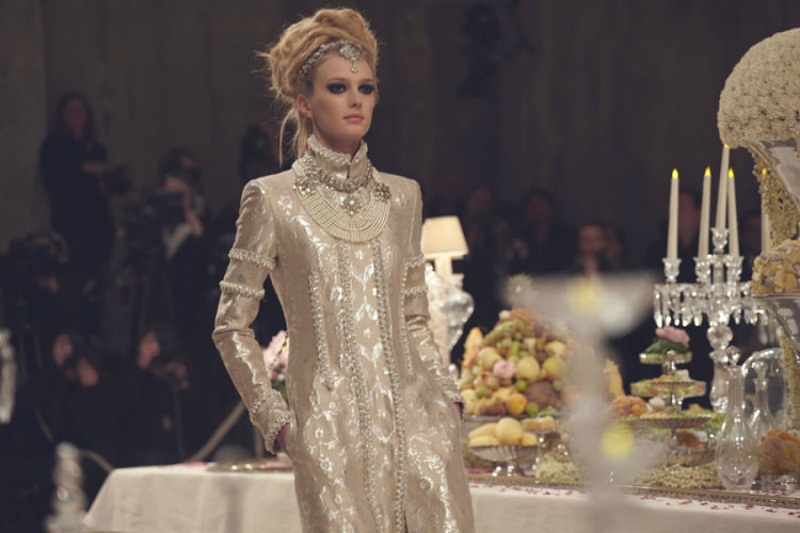 [Also Read: Rangoli Designs For Diwali]
Diwali Fashion Tips
This Diwali take the road less traveled when it comes to pairing your Diwali outfits, whether it's a lehenga, anarkali or sari. Think out of the box while going on a shopping jaunt this festive season. You can make a sweeping statement by picking up a trendy yet traditional maang tikaa with a futuristic bent. This year, the quirky maang tikkas along-with ethnic piece in kundan and Rajasthani lakh borla maang tikka are a major draw in almost all festive events and weddings.

Apart from Chanel trends, you can also take inspiration from our Desi fashion designers, including Manish Malhotra, Anamika Khanna, Manish Arora, Anju Modi, Gaurang Shah and also Ritu Beri.
If you watch their recent fashion shows, you'll find how they sent their model down the runway in trendsetting accessories with a sharp twist. You can also have a look at the 3D pieces, which are intact with the natural curve of the forehead. To give an edge, the designers had styled the kitschy maang tikka with neon bindis.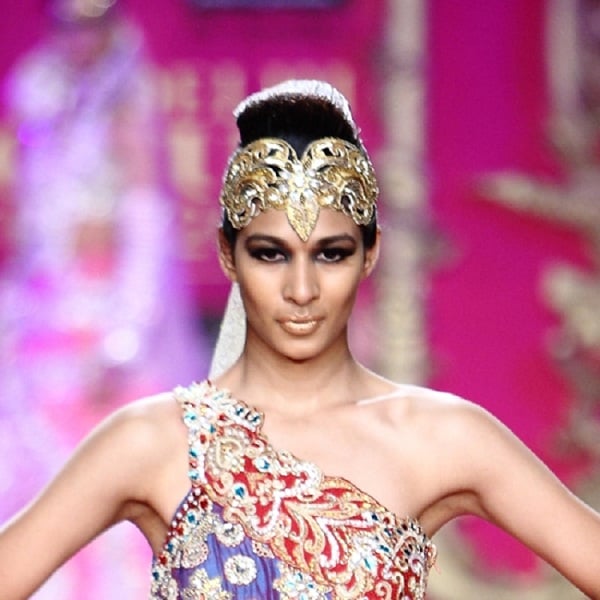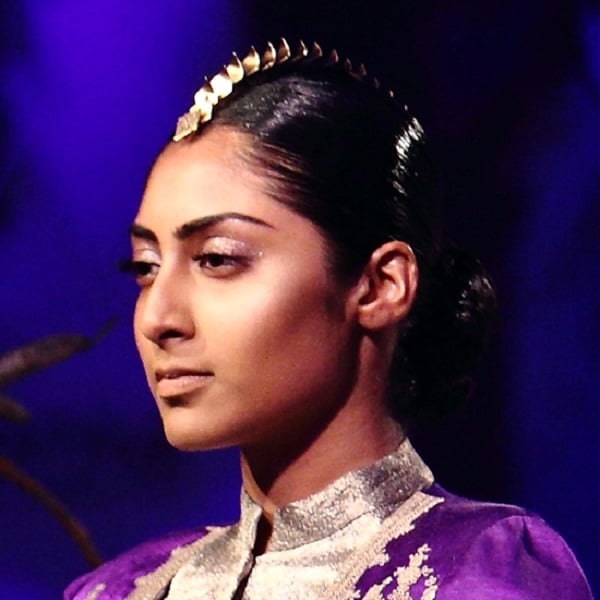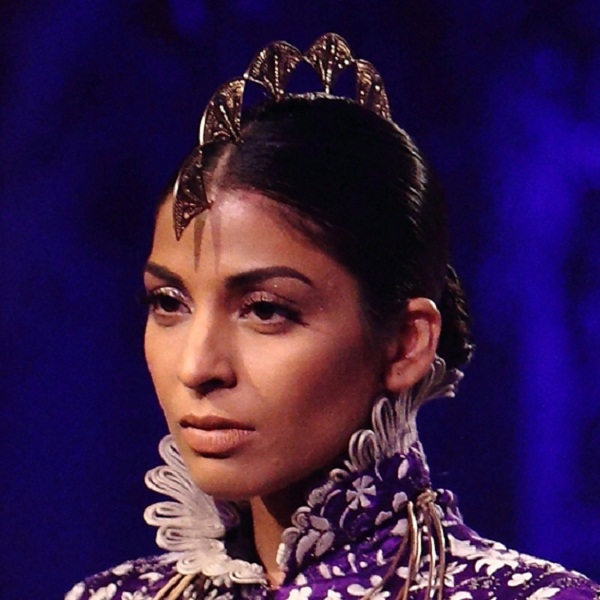 Hope you found this post useful! Do share your Diwali shopping experience!