What to do if you have grey hair and there is a party this evening, leaving you no time to rush to the parlour for coverage? Worry not girls, here are five chic ways to look hot and happening, with a touch of colour sans the use of dyes and mehendi!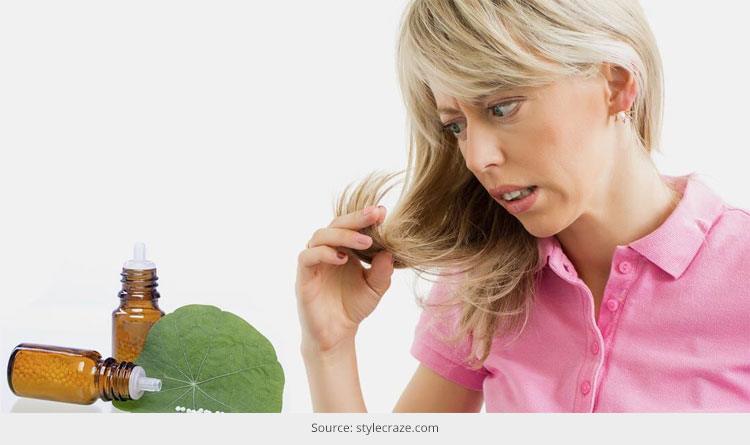 Natural Ways to Cover Grey Hair:
Read on these natural ways to cover grey hair and use one of them for the absolute best to apply!
Clip-on Hair Extensions:
No risks to be bothered about and the greys are covered too. The world is going gaga over clip-on hair extensions. Party through the night, swirl in someone's arms or get cosy and close too, and he wouldn't notice. Wear them as much as you want, and remove them in a jiffy when the job is done. The extensions are a part of you, they look real and feel soft to touch as well. The fake scare wouldn't come across, since they come in a wide range of choices to choose from.
[Also Read: A Guide on How to Take Care of Hair Extensions]
Hair Gels:
Hair gels help us achieve a certain look and provide the oomph factor to come across too. In addition to styling the hair, they allow temporary hair colour to shine forth as well. To look chic, you could try one of the sassiest hair colour gel tubes available, for an easy and a very fast way to doll up the hair, covering each strand as well. Risk free and with a wide range of shades and colours to choose from, hair gels to cover greys are a hit this season. Wash it off with a regular shampoo when done!
[Also Read: DIY Hair Sprays]
Hair Chalks:
Chalks aren't meant for the blackboard only, not in this day and age it seems. There are hair chalks in all shades, colours and hues for anyone to try, and they don't grease the hair or stick to the scalp as well. Should you be staying in a wet climatic zone or attending a pool party this weekend, enjoy your event while the hair chalk keeps the greys hidden. The best part is, hair chalks are temporary hair colors and can be washed away with one round of shampooing!
[sc:mediad]
Colour Sprays:
The market is flooded with a range of hair colour sprays, temporary of course and those that cover the greys too. One touch and the locks would be blessed with a new avatar. You would be provided with a helmet, a pair of gloves and eye covering for protection. The spray isn't a tough act to apply, but do use your protective apparel so as to avoid ruining your skin, your eyes and your clothing. The sprays would do no harm to the hair, and would shine for at least twelve hours as well.
[Also Read: Best Black Hair Dye]
Highlights and Lowlights:
Instead of going global and full-coverage, using highlights and lowlights for a long lasting effect sans the use of extensive hair dye should be your aim. Just the areas that need a touch up should be focussed on, and a hint of salt and pepper hair with colourful strands at niche points would make you look super hot!
[Also Read: Homemade Hair Dyes]
We hope these five easy ways to get a new look and to cover grey hair in minutes, comes in handy!