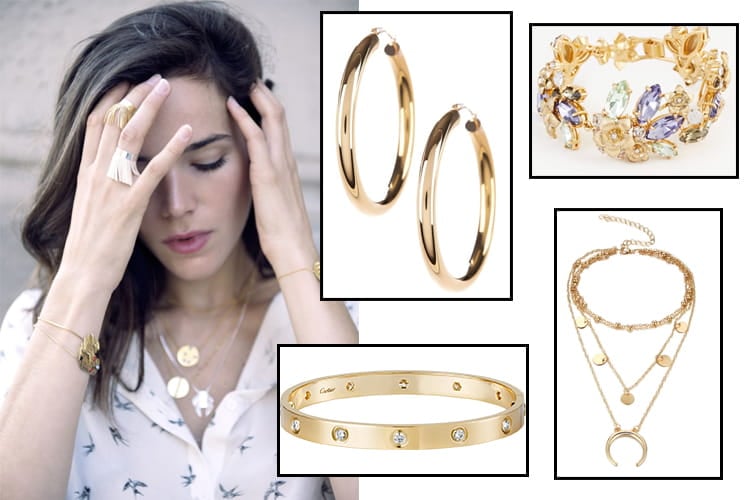 Just because you are coping with the winter chill doesn't mean your jewelry should be pushed under the cover. We are all aware of the cons of styling jewelry in the winter considering the amount of layering needed for every ensemble. This is the reason why we need to draw our inspiration from the women who nail the elegance of jewelry styling- the French beauties.
Why French Women Dress Better?
They pair a simple black bra under their white blouse. They do not go for lacy or sports bra.
They never wear sweatpants or leggings for that matter.
Oversized sunglasses are a daily essential (even on a rainy day).
A trench coat is another essential. They wear it with or without something underneath.
They usually pair their trench coat with a stylish scarf to keep warm.
The French ladies also love their flat ballerina footwear.
You will often spot them in an oversized off-shoulder sweater while revealing a little bit of skin.
Jeans are a favorite through all seasons.
Classic white shirts are a wardrobe essential. Their staple style statement is keeping an extra button undone.
Last but not the least; they give utmost importance to detailing. For instance, their accessories and shoes are of good quality, tasteful, and chic. They carefully select and pair their accessories like shoes, jewelry, and scarves. The French ladies make sure their shoes are refined and expensive. They buy matching scarves made out of the finest materials to add to their stylish looks. Their earrings and necklaces should be of top quality and not duplicate versions of real brands.
Learn How French Girls Style Jewelry In Winter:
There is no denying we all love the French girl jewelry style. There's a whiff of elegance about the way they present the jewelry which is so effortlessly cool. Whether they're bringing back hoops constantly or wearing a simple ring daily, we can't help but follow their stylish experiments. While it's true that most of the brands that the French girls follow are not usually what we hear of (think Cartier and Tiffany & Co). They have a knack for finding out the coolest jewelry brands of all.
Ahead, you can read about how the French girls wear their jewelry in the winter. From wearing statement oversized earrings paired with a turtleneck, cuffs layered over a sweater, take a cue from the French girls who always get it right, no matter what the season is outside. To decode the French girl style directory, we've put together all their coolest jewelry styles on how to style jewelry.
10 Tips To Learn How French Girls Style Their Jewelry:
Check out our style tips to ace the fashion game the French way!
1. Opt For Statement Pieces:
In the winter, the French women usually upgrade their bling quotient with statement pieces. They pair a baggy knit sweater, 70s mesh, and chandelier earrings or large gold earrings or bangle bracelets.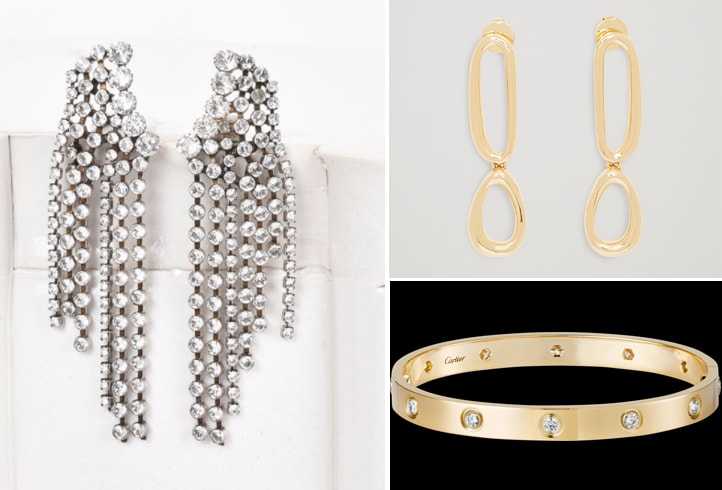 2. Wearing Oversized Pieces:
During winter, the French girls wear many layered clothes including hats and scarves. To put on your jewels like them, go for oversized earring pieces or cuffs that you can put over your sweater or gloves.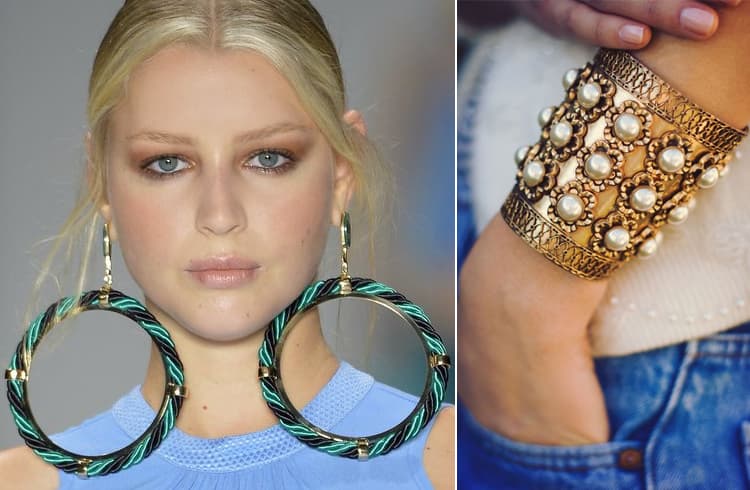 3. Wear Your Signature Jewelry Daily:
We get quite sentimental when it comes to few of our fine jewelry pieces. It is pretty fine to wear the same things daily like wedding rings, for instance. No matter what the season is outside, you can wear them daily just like the French girls do. Similarly, if you are attached to your pendants, you can wear them daily too along with your V-necked tops.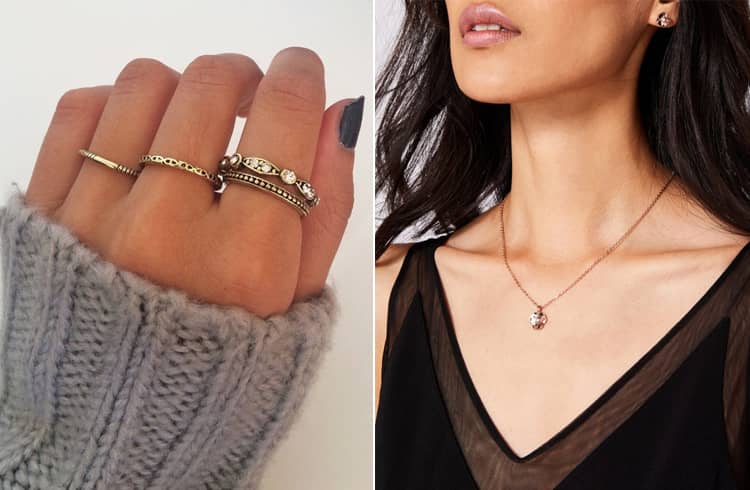 4. Experimental Neckpieces:
During winters, the French ladies find themselves interchanging their necklaces a lot. They love to combine fine chokers with their regular pendants. Their inspired look can be paired with bell sleeved sweaters. The layered neckpieces can then balance out your sleeves.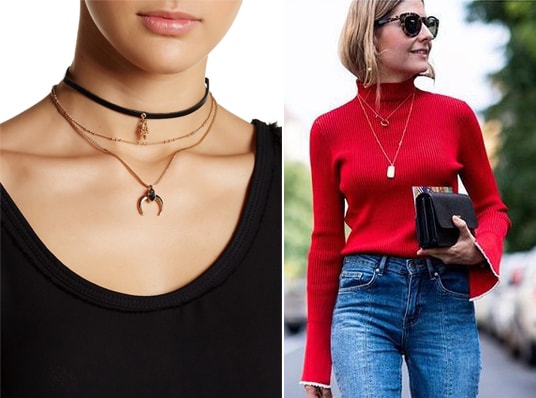 5. Bangles And Bare Neck Combo:
Another French girl style is leaving the neck bare with an off-shoulder sweater for a minimalist effect. You may decorate your hands with a dainty charm bangle.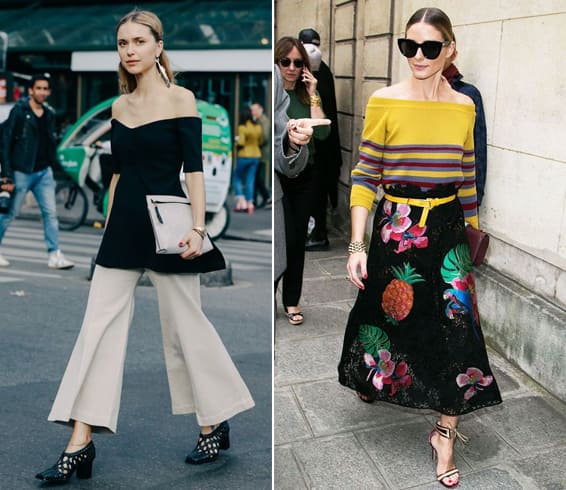 6. Mixing And Matching Earrings:
You can have fun with your jewelry like French girls do. They follow no rules for choosing their earrings. They love mixing and matching earrings like pairing one set instead of matching sets. You can pair your hoodies with a drop or stud earring.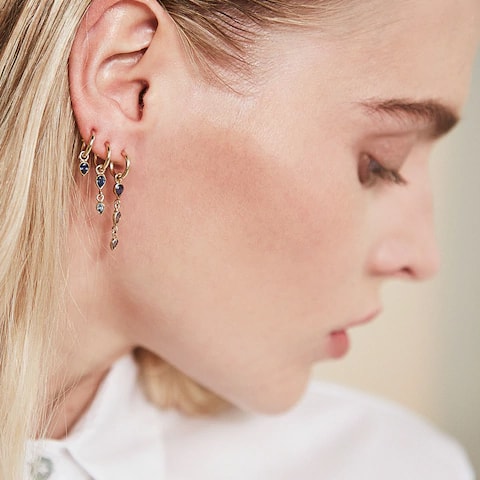 [sc:mediad]
7. Go Classic With Hoops:
Hoops are a classic fashion accessory and have never gone out of style. This is the reason why French women love their hoops. This is a crucial accessory for them as it is not hard to pull off a hoop even with winter style. You can experiment with the size of your hoops to match the occasion.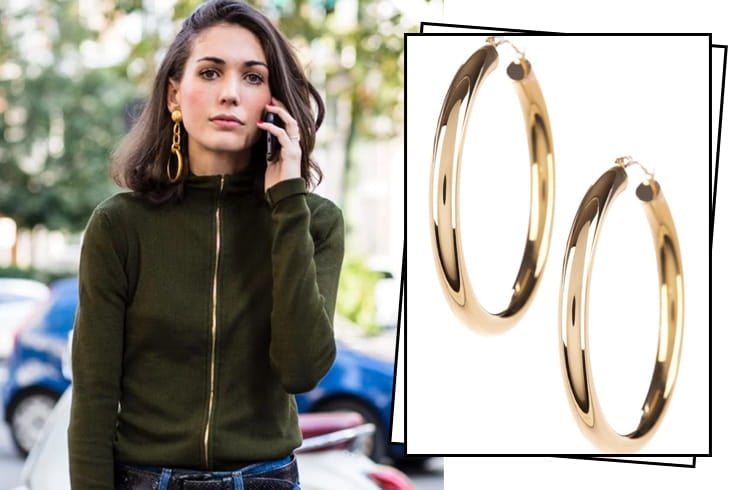 8. Makeshift Sleeves With A Set Of Bangles:
French women usually pair their makeshift sleeves with a set of bangles in silver or gold. Like the French style, you can layer it over a long sleeve and add design with a thin collared necklace.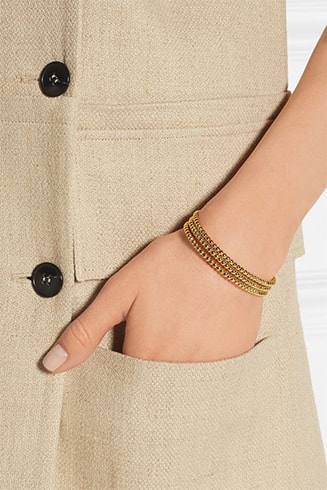 9. Pair Pendulum Earrings With A Dainty Dress:
The French women are also seen sporting sharp linear earrings or pendulum drop earrings paired with their favorite red blouse or dress to ooze some feminine charm.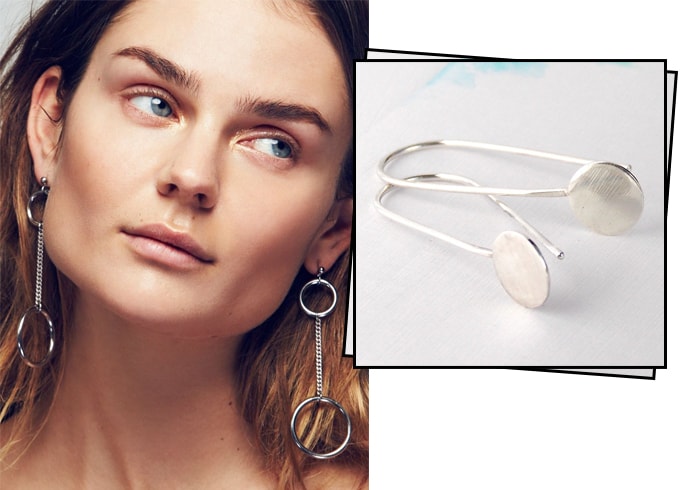 10. Layered Pendants:
The French ladies love pairing their fur-trimmed coat with layered neckpieces consisting of delicate shorter pendants and graduating to slightly chunkier and longer pendants. Also, they are completely smitten with their rose branch pendants.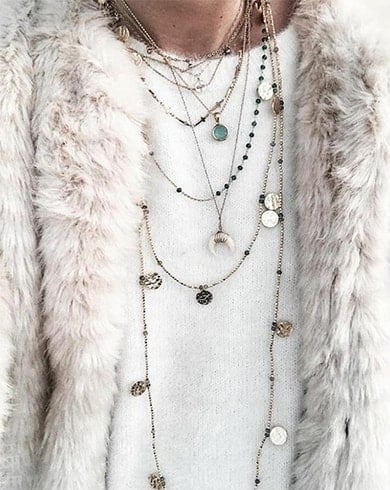 If you are headed to Paris anytime soon, you know you can safely leave your chunky accessories behind at home. That means you need to pack simple and chic jewelry to match the high fashion statements of the French divas. Hope these insights on how French women style jewelry in winter helps you make a global fashion statement. Do share your take on French jewelry fashion with us in the comments box.