Who minds travel? Very few except the old and the elderly. The very idea of travelling to your favourite destinations builds up a whole lot of excitement right till the time of departure. But it can turn a nightmare at times. Even if all goes well the flight is on time and schedule, no mishandling or misplacing of luggage, and no missing of your connecting light, the jet-lag and the journey can take a toll on your skin. The worst part is the dryness of skin which happens during long flights. What you need is a travel pro's tips for staying moisturized on long flights.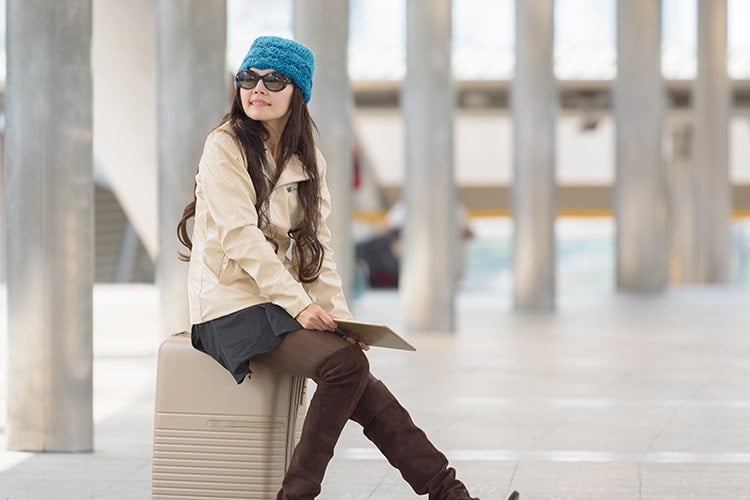 Before we discuss long distance flight tips, let us know first why most of the passengers feel dried out during travel.
Melissa Kanchanapoomi Levin, a clinical instructor in dermatology at Mount Sinai Hospital in New York City, told Allure.com Typically, skin is comfortable when the humidity is between 40 to 70 percent, most airplane cabins are at about 20 percent. That's less than half of what we are used to."
Says Noella Gabriel, Elemis Director of Product and Treatment Development Skin gets very little oxygen during flight time as you are enclosed in an encapsulated environment without fresh air depending on recycled air and therefore it does not get cleansed thoroughly,
Given the high altitude of airplanes, the decreased blood flow to the skin can lead to dull to super-dull appearance.
Most of us know the standard tips – Drink as much water as possible and "Avoid alcohol". Do it, nobody has stopped you. But the reality is that they are not enough. Irrespective of the bottles of water you drink when on board a flight, your skin, nose and eyes will still dry.
But there is a beauty routine to keep your skin moisturised and feeling comfy till the time your plane lands. Apart from water (ya you need to drink like a fish in flight to get the dehydration out) here are some long haul flight essentials which will do you good.
Moisture Mask:
Super-luxurious, this travel moisturizer from Laneige is an overnight gel mask. Moisture-recharging, the water sleeping mask gets absorbed while you sleep doing deep hydration of skin. You can say your moisture routine kicks off the night before you travel. Here is a low-down on its ingredients.
Product details:
The Laneige water sleeping mask is formulated with concentrated form of Hydro Ionized Mineral Water (containing 6 moisture-maximizing minerals—zinc, manganese, magnesium, sodium, calcium and potassium). That is why, you get intense moisture for your stressed and parched skin.
Moisture Wrap™ technology locks in active ingredients and mineral water.
The Sleepscent™ in this travel moisturizer has infusions of rose, orange flower, and sandalwood which all relax and comfort your skin. Hunza Apricot and Evening primrose extracts are your night companions that brighten and purify tired and flight-busy skin.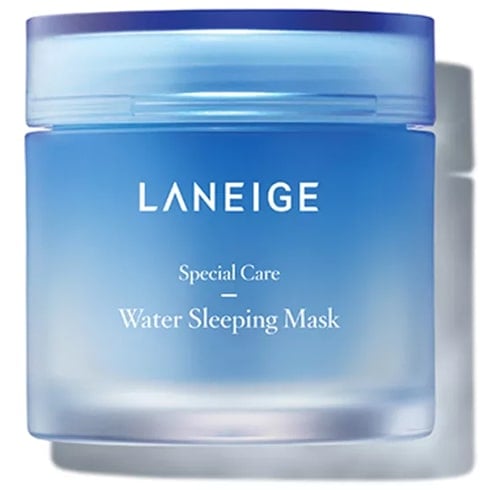 Sheet Mask:
Dr. Jart+ uses the most advanced in Korean skin care technology. And Hydration lover rubber mask from Dr. Jart+ is no exception. This single-use mask in ampoule pack is your solution for skin dryness, dullness, redness, irritation and uneven texture. Parabens, sulfates and phthalates-free, this long haul flight essentials includes an ampoule serum and a rubber mask. The aim of this carry-along is to hydrate and soothe the skin.
Product details:
The hydrating rubber mask acts like a wrapper for the skin preventing active ingredients from evaporating.
The rubber mask made from algae lowers the skin temperature to keep it cool and calm.
A botanical protein Phyto Keratin Complex gives you moisturizing benefits aiding in water retention.
Vitamin C and mineral-rich Green Seaweed Extract maintains skin balance so that you get a more hydrated and supple look.
Use this sheet mask every 4 to 5 hours of flight time. After usage, discard them in the trash bin. Be careful to choose a hydration mask (that's what your face needs in-flight), not a brightening, clarifying or exfoliating masks.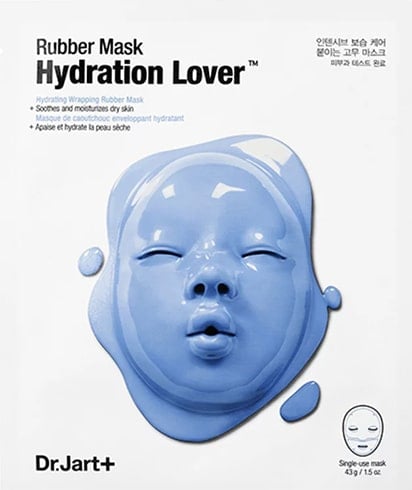 Lip Balm:
Whenever we are down with dry and chapped lips, the first thing our hands reach out for is Vaseline. Being super-thick (all thanks to the Petroleum Jelly), your skin feels moisturised for hours. Fits neatly in your travel bag, and keeps you hydrated on-the-go. Vaseline for Lips is made with the Original Wonder Jelly. Now you know, why Vaseline is a travel pro's tips for staying moisturized on long flights.
Some health facts about Vaseline – it has no fragrance added, is phthalate-free, paraben-free, and aluminum-free.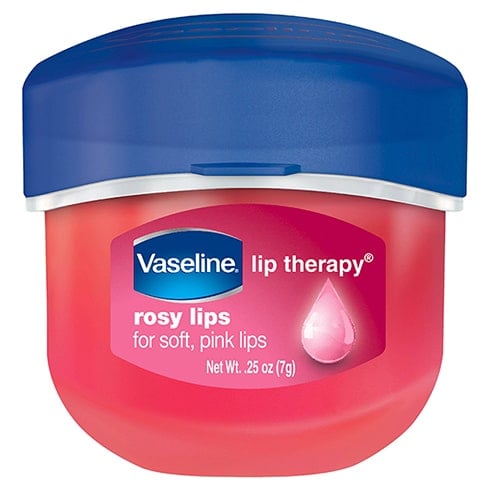 Before applying this long distance flight tips wash your hands first. Planes are not washed in detergents to give you a spic and span look, so chances are your hands will carry the dirt which will go to your face.
Serums For Dry Skin:
If you feel your skin is getting parched despite using a moisturiser, then try out a rehydrating serum.
There is Sarah Chapman Overnight Facial which has antioxidants, vitamins and omega oils to get you brighter and smoother complexion. Or you could try out Clarins HydraQuench Intensive Serum Bi-Phase. It speedily gets absorbed into the skin leaving it soft and moisturised.


Saline Nasal Spray:
You think your skin and lips are the only two things in you which are going to face a beating during long flights. Do you know your nose can get super dried? Sometimes nosebleeds can also happen which can up your discomfort.
[sc:mediad]
Combat the nasal dryness by using a saline spray every one to two hours. Arm & Hammer Simply Saline Nasal Mist is a good one, because it is light, small, and TSA-approved.


Hydrating Eye Drops:
Dry skin is an often seen problem during long flights. Even eyes can get dry. What you need is lubricating drops. Consult your doctor for sure. But there are some OTC lubricating eye drops such as Systane which are safe to use and keep your eyes lubricated.

Face Mist:
Spray Tatcha Luminous Dewy Skin Mist. It is a liquid moisturizer face mist that has nourishing ingredients like squalene and camellia seed oil, which leave your skin looking fresh and dewy.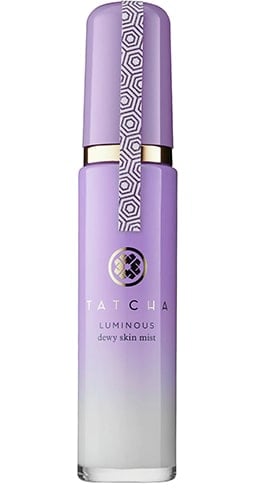 Expert Tips To Stay Hydrated When Doing Air Travel:
This is an important part. Let's see what health professionals have to say.
According to nutritional therapist Petronella Ravenshear The single most important thing to do is to drink water because long haul flights are the ultimate dehydrators."
Book yourself an aisle seat and begin hydrating before you fly with a litre of water. Aim for at least ½ litre every hour on board. Drinking masses of water has the added advantage of necessitating regular trips to the loo, and moving about makes DVT less likely."
Avoid the microwaved airline food and take a light meal and snacks with you. Ideal inflight food includes boiled eggs, a chicken breast or sashimi with lots of green salad, unsalted nuts and apples pack everything in a mini cold bag to keep it fresh. Caffeine, salt and alcohol add to dehydration and are best avoided. Protect yourself from cold and flu bugs by rubbing a few drops of antiseptic essential oil into the palms of your hands and then breathing it in repeat every couple of hours.
Now that you have the tips on how to avoid skin dehydration during air travel, make sure you follow a travel pro's tips for staying moisturized on long llights. So that when you de-board a flight, your skin looks fresh as cucumber, not tired and dehydrated.
How did you find this piece? When are you planning to follow this schedule? Tell us in the comments below. Happy Hydrating your skin in your next flight.