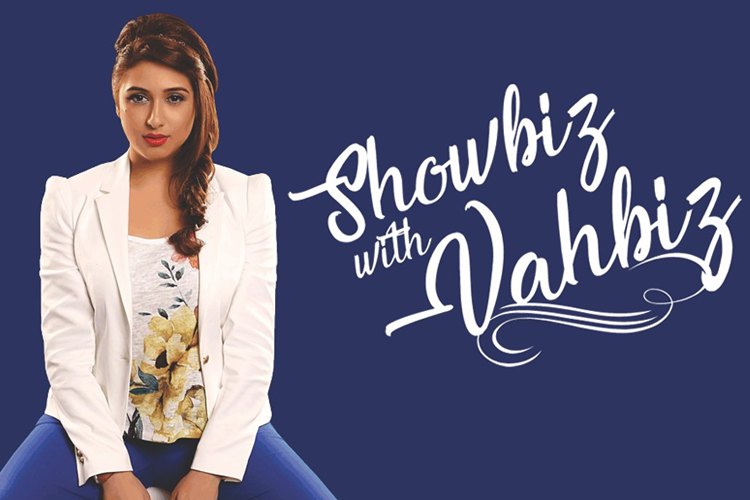 It was the October of 2010 when television opened gates to an eager soul wanting to make it large on the Indian small screen. Debuting with Pyaar Kii Yeh Ek Kahaani, in no time Vahbiz Dorabjee's character "Panchi" soar to fame and was a household name.
After surfacing on the small screen for 7 years, the October of 2017 witnessed the woman, credited with much fame and love, launching her all-new chat show "Showbiz With Vahbiz".
As star-studded as the launch was, the show is expected to bask in paparazzi considering an exciting list of show invitees. Taking into account the reputation of Vahbiz in the industry and some major bonds the woman has been able to create with her peer set, we are sure of the show's success.
We met Vahbiz exclusively to know all about her new show and how the woman almost effortlessly made a parallel career out of the flourishing event industry.
The first thing on our mind was the show and we were looking forward to getting all the update on her all-new anchor avatar.
So we started out wanting to understand why Vahbiz thought of a chat show. Justifying the concept completely Vahbiz spilled the beans saying, " Showbiz with Vahbbiz, as you all know is my very own chat show with television celebrities in particular. I always felt there were a lot of platforms for Hindi film actors but never a platform for tv actors. The USP of the show is, I personally know many of them and have a very good friendship with many people in the industry, so it did be a more warm and personal conversation, like the way we catch up for a cup of coffee."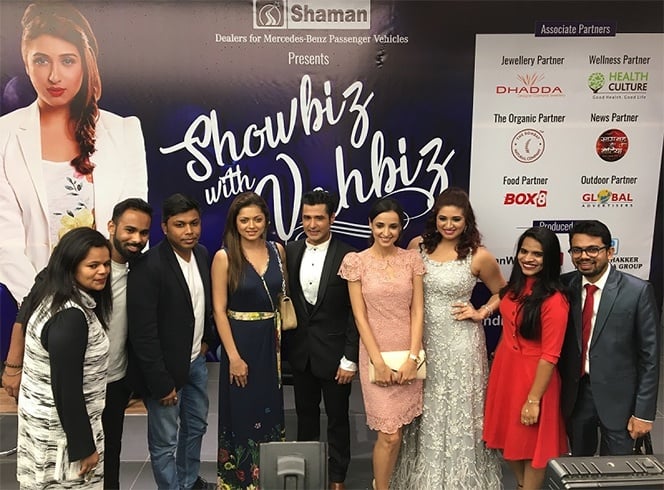 The usually talkative Vahbiz is sure of the entertainment perspective for the audiences considering Vahbiz plans to extract a lot of secrets and fun side of the actors. She believes that their fans who see them everyday on daily soaps playing characters will love to relate to the real personas behind their favorite characters.
[sc:mediad]
Getting back to where Vahbiz started, we were curious to know if doing TV was also on the cards for her. To this, she enthusiastically responded saying, " Yes TV is very much on the cards, and not just Tv but basically acting is on the cards. I am first an actor. Acting has given me a lot today and I have a lot of gratitude towards acting. It's my first love and my passion. So be it TV, movies or web series, acting is definitely on the cards".
Talking about her venture into the event industry with tv actor Pankit Thakker, Vahbiz shared that, " Events almost fell into place by destiny. It was very organic and not pre-planned. It was basically Pankit who first came up with an event company and I helped him with a couple of things. It was then that Pankit saw a potential in me and was the opinion that you must give events a shot since you are much of a people's person and you really have it in you. Today I am thankful to him for having tapped this talent of mine. It was then that we decided to join hands and that is how the company happened.
Vahbiz added that she has always been a risk taker and believes in taking the plunge and learning on her way up.
Listening to her chance instance, we were keen to know how her thoughts on working with her "Bahu Humari Rajnikant", co-actor Pankit Thakker. To this Dorabjee was quick to respond that, " Pankit is a very talented and at the same time a very hardworking professional".
As she embarks on a new journey playing an anchor, here's team Fashionlady wishing her all the success. We definitely looking forward to all that chit-chat, games and glamour with our favorites from the television fraternity on "Showbiz With Vahbiz".