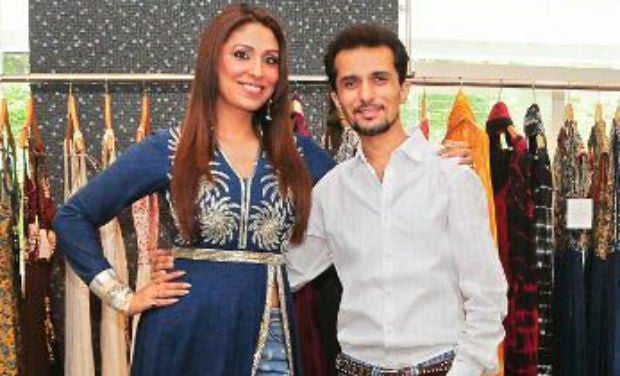 Let's sideline the A listers from the Indian fashion domain for a while and focus on the local names, who have been creating a niche in the regional circuit and Vijay Rana is one such name.
This Hyderabad based designer is quickly becoming a popular name among the discerning buyers, for his creations can give a strong competition even to the top notch fashion houses in the country.
Rana is a fabulous blend of style and creativity, who can easily set the cash registers ringing and make the  city's fashionista queue up for his latest collections.
There is no denying of the fact that Vijay's passion and knack for fashion are clearly reflected in his creations, due to which this Hyderabadi designer enjoys a list of clientele among Hyderabad's crème de la crème.
The designer admits to having an interest in fashion at quite an early age and had started studying the Indian body types simultaneously, thanks to which he can now exactly create what looks good on Indian body types largely.
In a span of only six years, Rana's keen sense of observation with regards to Indian culture and craftsmanship has enabled him to earn the title of a trendsetter at ease. He prefers to use top notch fabrics woven by adroit artisans in cotton, natural prints, spandex and lycra.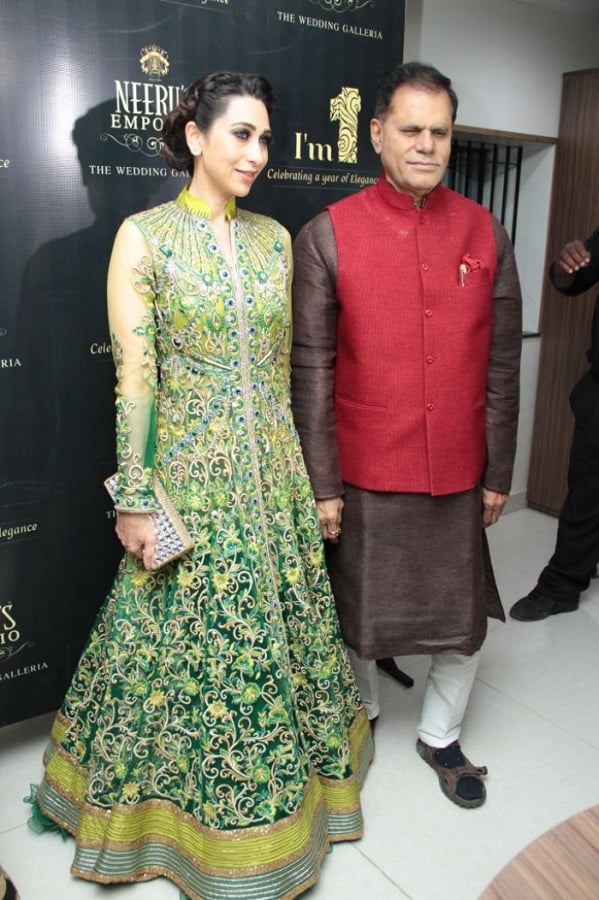 His collections feature fusion fashion such as anarkali gowns, flowing salwar suits, elegant ghagra cholis, intricate embroidered saris, haute couture silhouettes and his patented classic anarkali suits.
If you go through his collections, you can easily find out his Indianness base with a tint of Western oomph, thereby making his creations apt for almost every occasion from a fancy wedding party and relaxed Sunday brunch to a high profile meeting.
[sc:mediad]
While his creations are usually customized and feature couture items, this is arguably for the first time any designer has crafted an entire line of bridal collection from cotton. With such an innovative approach, the designer has put in a perfect amalgamation of subtle shades, gorgeous coral prints and intricate embroidery with other embellished detailing only to conceive something that suits the occasion, but goes easy with the bride's body.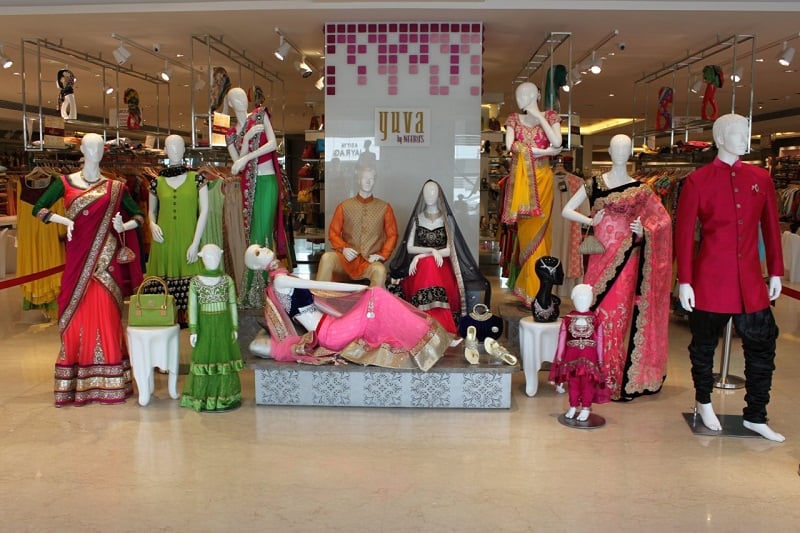 His bridal collection may seem to look heavy, when they are actually not thereby offering optimum comfort level to the wearer while fulfilling the all-enticing sine qua non a bridal wear offers.
Just like Manish Arora and JJ Valaya, who prefer to blend modern elements along-with the typical craftsmanship, Vijay also adds some modern tweaks to the otherwise conventional bridal wear. The first franchise of his wedding collection is already in the pipeline offering a classic mix of traditional as well as contemporary silhouettes. His collections include heavy bridal lehengas, intricate embroidered jackets and saree gowns to name a few.
While 2012 and 2013 were busy years for this designer, where he was busy showcasing his collaborative designs along-with Aarti Vijay Gupta at his studio in Lumbini Amrutha Chambers, Shop No. 4, Road no. 3, Banjara Hills and at Bangkalore Fashion Week 2013, this new year he decided to add one more glamorous feather to his cap by joining forces with the lavish Neeru's Emporio and The Project in the city.
Now his clientele can even check out his creations at these opulent boutiques located at Jubilee Hills and Banjara Hills respectively.
Hope you enjoyed this post!