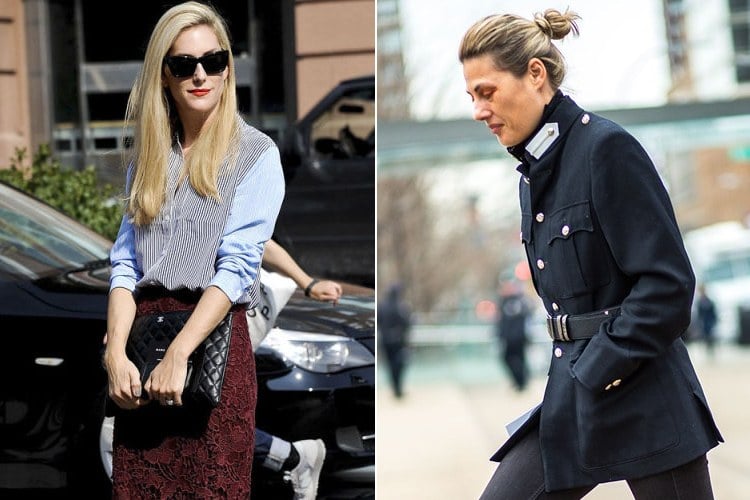 If you want to emulate the looks of a fashion editor, you have got to dress with style, no questions asked.
Watch the movie, THE DEVIL WEARS PRADA, and you would notice how Hollywood diva Meryl Streep playing Miranda's character dons outfits so crisp and editor like. Her stylist has taken the 'dress with style' motto very seriously, which is why her role performance was so powerful and intimidating.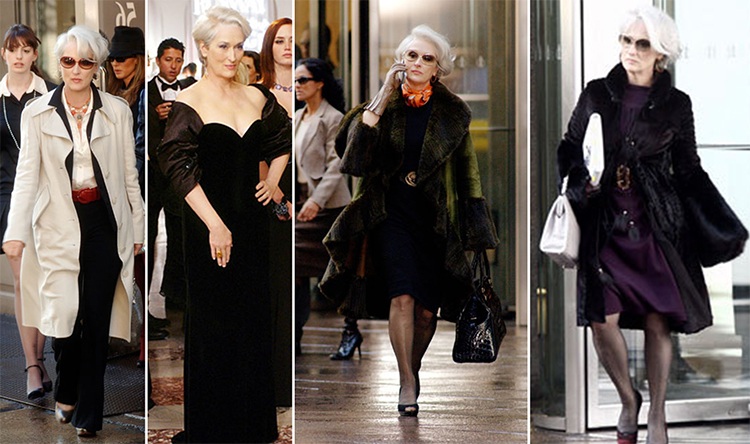 The fashion world is an unforgiving terrain, and especially for fashion editors, there are no mistakes when one would dress with style to make. As a fashion editor, there are no uniforms as such to wear, but high street fashion is a must to emulate if you want to dress like one of them.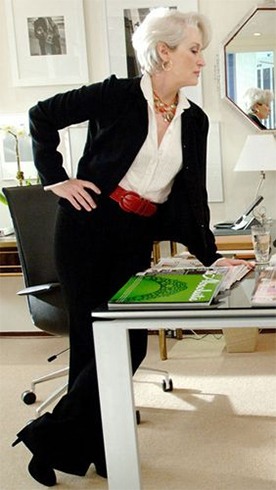 Chic Yet With A Stern Stance
Fashion editors are known for their chic ensembles, at work or at events, meetings and shows, and just about anywhere they go. So here are five very important things to invest in and to wear when you learn how to dress in style like the famous fashion editors.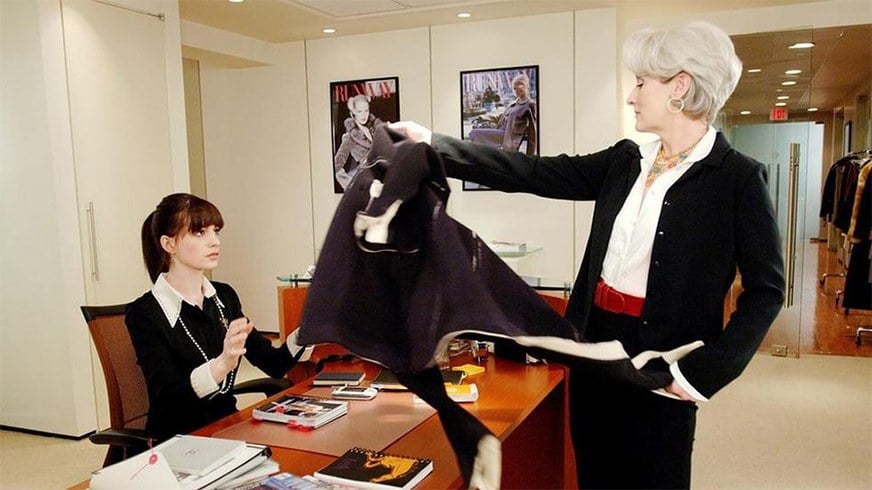 1. Invest in plenty of navy blues and blacks
Fashion editors hardly wear any other shade than these two to any event, and you may have seen that yourself. And this could also be one reason that helps them camouflage body frames and shapes too. You can dress minimal and chic in navy and black, and carry a statement clutch or a bag, and yet make a million heads turn when you hit the streets. The head to toe glam sham in navy and black with fashion editors are praised and spoken about. And thus, we don't have wild peacocks roaming in the fashion world, which is why the editors are much respected with their sense of style. If navy and blacks aren't your thing, you could opt for neutral tans and browns too.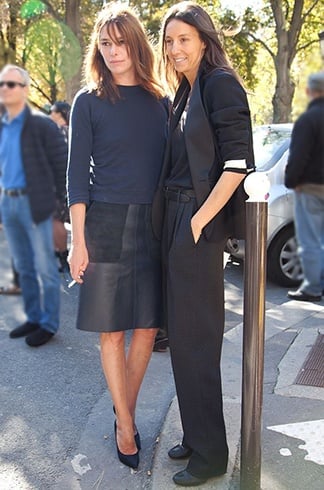 2. Pick up those leathers
Faux or real, we leave that choice to you, but don't forget to have this classic in your wardrobe. Stick to the climes though, or else you shall melt away in no time. Leather boots, leather shoes, leather summer coats and jackets, leather purses and more, and once again in tans, browns and blacks or grays too, fashion editors cannot just have enough of them. Chunkier the better, but there are some fashion editors that want a simple and very minimalistic look with leather! One can pair up leather pants with a cropped top or leather pencil skirts with a loose puffed striped top, and leather heels to complete the snazzy fashion editor's look as well.
[sc:mediad]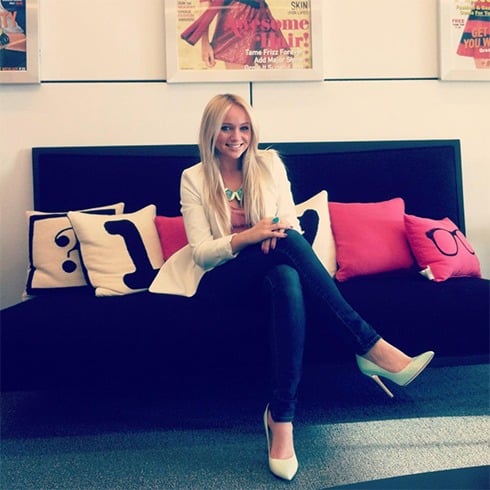 3. Do I only wear heels as a fashion editor? The answer is NO! One doesn't only have to wear heels always, you can wear shoes or a pair of leather boots. Suede shoes in black or browns too would match up with many other ensembles you would like to wear. And they are hits amongst the fashion circles as well. The idea is to look minimal and chic, and comfortable too, which is why wearing boots and shoes for shoots and outings is okay, whilst heels in blacks, browns and grays can be worn best for formal events, interviews and social formal do's!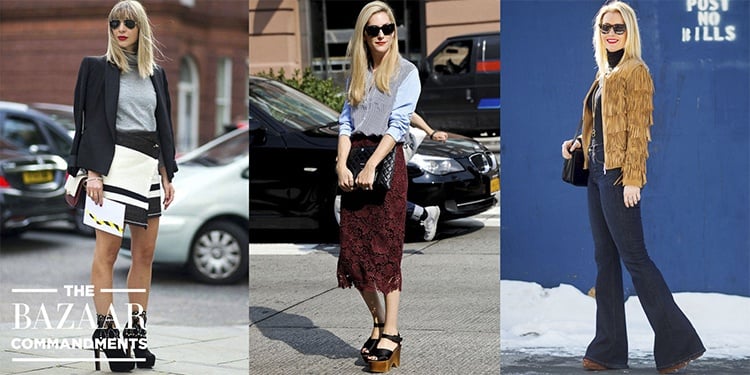 4. Makeup wise, we would ask you to emulate the look of what do fashion designers wear on their face. If you notice closely, most fashion editors and designers do not wear loud makeup, and some skip on the gloss as well. Unless they are up for a very formal event, the makeup is sans the blush and heavy mascara or colorful eyeshadow too. This is why, investing in nude naked eyeshadow tones, bronzer and peach to pink lipsticks and lip shades makes for better fashion statements.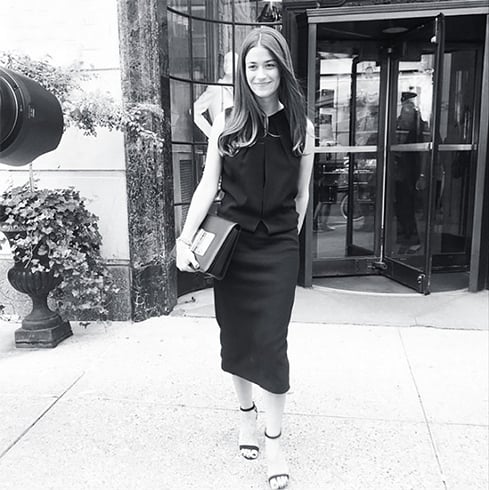 5. Hairdo wise, the look with fashion today depends on the place and event where the editors would be headed to. From social to very formal gatherings, interviews to fashion shoots and more, sleek hairdos and updos sans embellishments are must to emulate, with no stray hairs here and there. However, if it is for a very formal red carpet or a wedding event, most editors wear minimal chic accessories. For day to day looks, editors stick to leaving their hair, brushed and loose.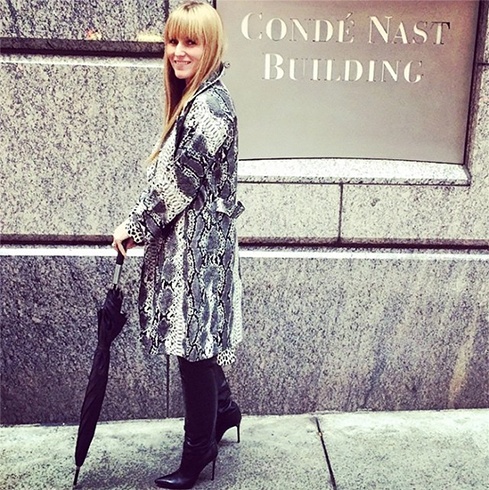 Do let us know how you liked this post on latest fashion editor styles, and how to emulate the latest fashion trends for ladies as fashion editors too!
Images Source: pinterest.com