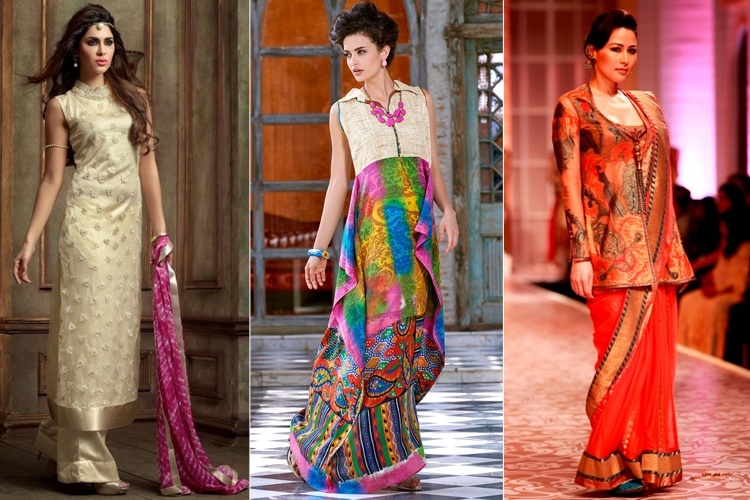 The fashion of western kurtis have been around for over a decade now. Due to their easy aptness to an array of occasions and places, they seem to have become omnipresent. With a meteoric rise in their demand, brands have widened their designs and patterns. This has furthered their properness for every single event and venue we can think of.
[Also Read: Types Of Embroidery Designs For Kurtis]
Western Kurti Designs For Different Events
Take a look at various western kurti designs for various events – from daily wear to party wear and more
College Wear Kurtis
All of us have done it and we can swear by it. It's just so cool to wear a short western kurti to college or tuition with faded denims. I had donned it like a decade ago, but I know this craze hasn't faded away. Why I prefer a kurti with denims than regular T-shirts is because of the airy cut and ventilating fabric of these pieces.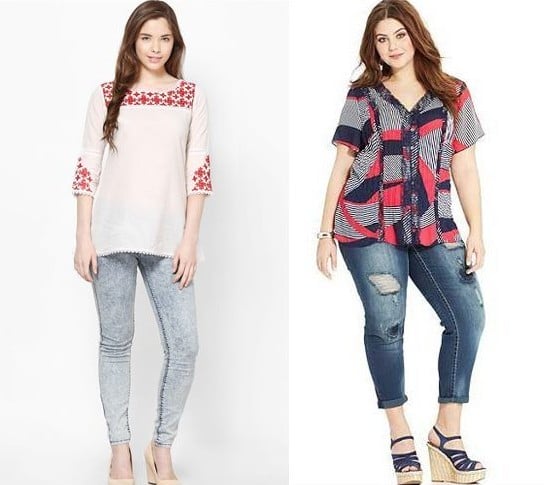 Western Kurti In Office
In addition to your regular buttoned up collared shirt, you can also take turns and match up a western kurti with a trouser or leggings to march up to office. The longer ones that hang about your knees honestly make for a very impressive formal attire. Colors of peach and beige are perfect in this regard. Indo-Western style kurti, Color-block kurti, Long straight kurti, Printed kurti, and Shirt kurti, are perfect for a summer office wear.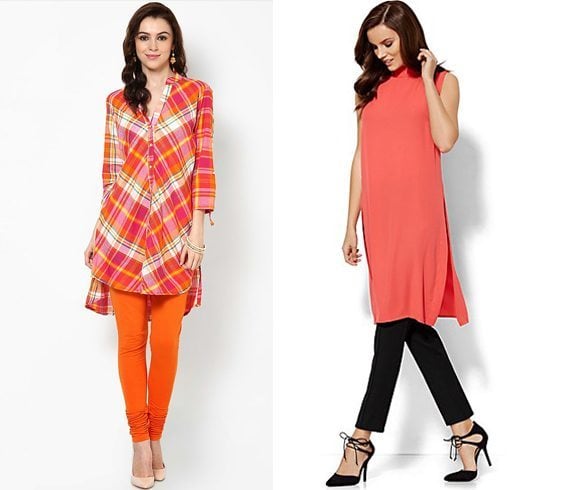 Western Kurti At Traditional Occasions
Contrary to its name, a western kurti does make a smart wear for many traditional Indian occasions. Unlike the one you chose for office wear, go for a piece on the heavier side that features some intricate thread or beads work. They can be suited with matching jewelry and make up. It will help if you pick up loud colors in red, pink, or purple. In addition to the regular western kurtis, you may also wear a Pakistani kurti, Anarkali Kurti, Angrakha Kurti, Floor length, Gown style kurti, or Dhoti style Kurti to traditional gatherings.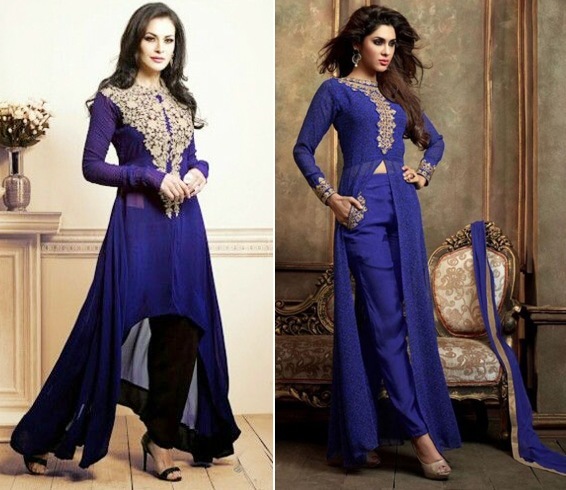 Western Kurtis At Parties
Even in a casual party wearing a western kurti is a total 'yes'. In these events, they look better with denims or jeggings. If you wear a solid western kurta at a party, team it up with a patterned jegging for a fancy effect. Among the different types of western kurtis, Tail Cut Kurti, Trail Cut Kurti, Princess cut kurti, C-cut Kurti, Tulip Kurti, Overlay Kurti, and High-low kurti work stylishly as party wear kurtis.
[sc:mediad]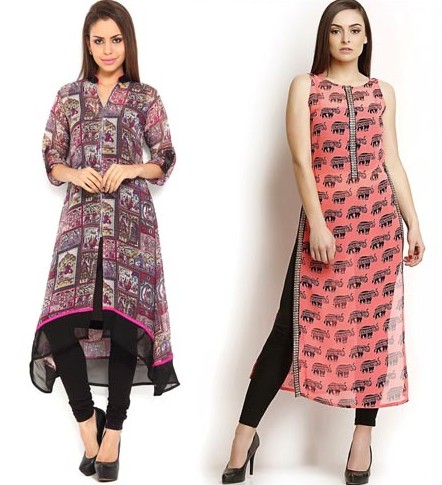 Western Kurti with Indian Salwar
Wsetern kurtis make a good match with loose Indian salwars too. You might not have considered this option but once tried, you might just keep all your kameezes aside and wear only western kurtis with your salwar. The explanation is, the salwar, due to its loose cut, gives you a sense of comfort. But there is a traditional vibe about it. However, when you throw a western kurta on, the look becomes more conventional.
[Also Read: Summer Kurti Styles we Cannot Get Over With]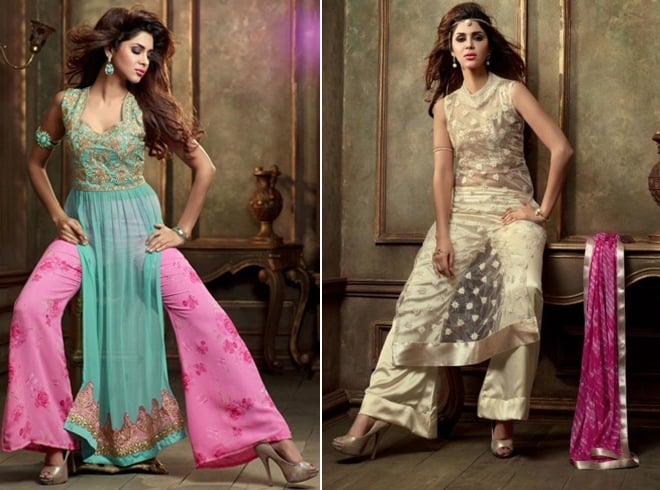 Western Kurtis As Saree Blouse
Another experimental use of a western kurta is to put it on as a blouse with your favorite saree. Everyone matches a saree with a blouse stitched out of a twinning blouse piece. What could be a better way to stand out in six yards than to go for the unconventional by pairing up your favorite saree with enticing western kurtis designs? You may arrange the pallu of the sari depending on the kurti's designs and patterns.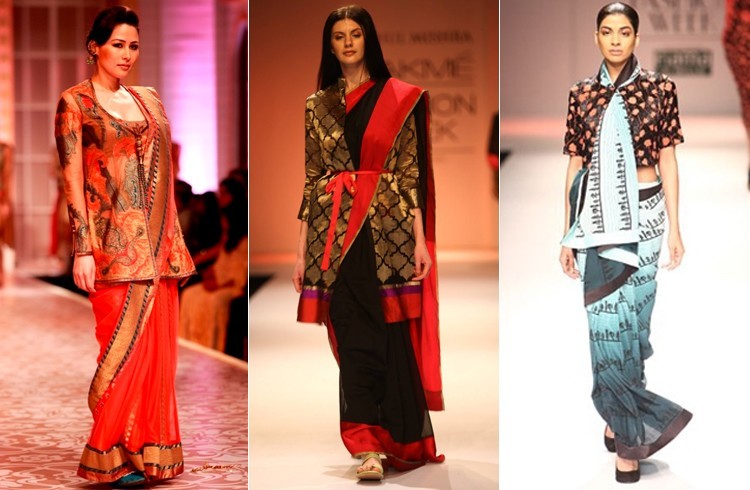 Western Kurtis As Dresses
Here I have a very resourceful suggestion, rock the western kurti as a dress. I have done it many times and the results are nothing but cute. These kurtis are generally on the looser side, verses a regular Indian piece. Asymmetric kurti, A-Line Kurti, Flared kurti, and Kaftan style kurti can be easily worn as dresses. So all you have to do is, put in on and secure the waist line with an accessorizing belt. It would help if the belt is of a contrasting color. If your belt is lined with studs or crystals even better. To complete the look slip into some crazy heels.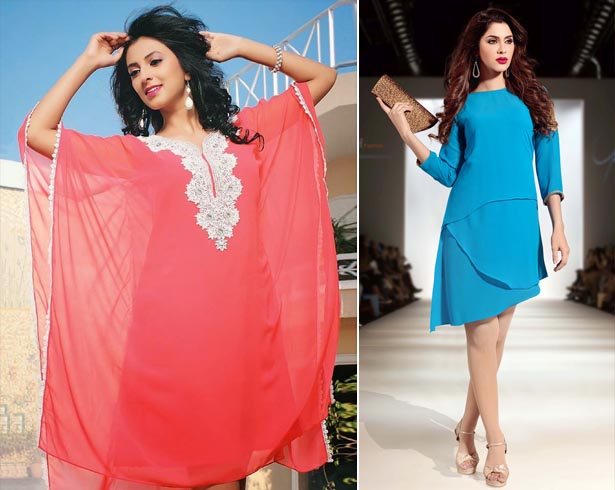 These kurtis are easily available in any shopping mall or virtual shops. I don't see any reason why you should not hoard your wardrobes with them. Put on your shopping shoes and burst into a shopping spree. The summer is here to stay and nothing beats the summer like a good western Kurti.
Images Source: pinterest.com, looksgud.in, indianzari.com