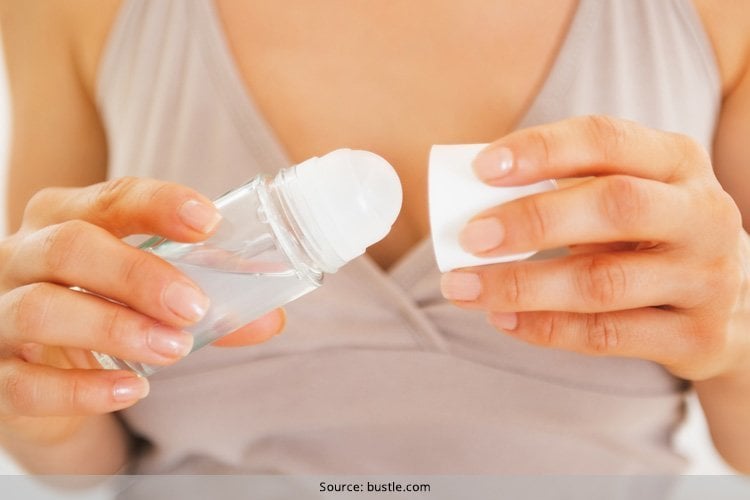 We humans sweat, and it's all natural! Also, we cannot live without deodorants. Every morning before we head out for work we douse ourselves with a generous dose of these antiperspirants, never once thinking the kind of harmful effects they may have on us over time.
[Also Read: Homemade Lemon Juice Deodorant Recipes]
Research has indicated that over the years our generous use of deodorants and antiperspirants may in fact be the root of many problems like headaches, eczema, asthma and sometimes even fatal heart diseases. According to one survey conducted among teenagers, children as young as 11 sometimes spray deodorants in excess so as to prevent body odor.
Many experts have found out and are concerned that most teenagers are over-using deodorants and antiperspirants and warning that inhaling all these chemicals from the aerosols may cause allergic skin reactions, asthma and breathing difficulties. In very rare cases they may even trigger fatal heart problems.
Not just teenagers, but even adults are facing problems of the skin and women often face embarrassment when overuse of their deodorants lead to darker armpits. But are there alternatives to antiperspirants? The good news is YES! There are now natural antiperspirants available which can work as well as these chemical compounds and are not harmful to the body!
There are now Botanic Algae Deodorants available, made from all natural ingredients and these work as well as their synthetic counterparts.
Replacement For Deodorant
One such natural underarm deodorant is the Liken Plant Herbal Scent Deo. One of the best alternatives to antiperspirants, this deo works very well and in fact lasts for several hours after its first use.
Unlike the other deodorants which contain chemicals and fillers that can clog your pores and can cause long-term damage, the Liken Plant Herbal Scent is an all-natural solution. It is made from the lichen algae extract 9very commonly found) and it helps to keep the body smelling fresh while at the same time also monitoring the production of sweat. The blend has been scientifically proven to be safe enough to use on sensitive skin and even for pregnant women. Now this is something which can be used as a replacement for deodorant.
[Also Read: How to Pick Best Deodorants]
The best part about this natural alternative to antiperspirants is the fact that lichen is an algae which has a very mellow and mild scent. It is also very non-invasive and keeps you fresh for a long time. Since the plant is used as the main ingredient in the deodorant, it helps to offer a very gentle and chemical-free alternative. Thus, this deodorant is made with natural oils and balms including those of the ginger root, sage, safflower and a slight hint of coriander. All these combination herbs and oils keep the body smelling fresh and reduces sweat production to a huge level.
Another very common natural deodorant is the Schmidt's All Natural Deodorants. These are in fact vegan and chemical free. One of the best organic deodorants, this one has no harsh chemicals or any other artificial additives. There are two refreshing scents and a fragrance-free version available. The latter is for those people who are very sensitive to strong smells. Using alternatives to antiperspirants is a great way to keep healthy and be a good example not only for yourself but also for your planet!
[sc:mediad]
Last but not the least; you can also create DIY homemade antiperspirants. Let's discuss one of the most popular natural deodorants. Here is what you will need:
8 Tablespoons Raw/Organic Shea Butter
3/4 Cup Arrowroot Powder
4 Teaspoons Baking Soda
15 Drops Pink Grapefruit Essential Oil
Directions:
Combine all the dry ingredients in a bowl and melt butters and/or oils using a double boiler or non-porous pan on low heat.
Make sure you don't boil.
Pour melted butter/oil into dry ingredient bowl and blend well.
Add all the drops of the essential oil and store in a sealed glass jar. Use it on your underarms daily.
Now that you know the harmful effects of synthetic deodorants, we hope this article will inspire you to use natural antiperspirants.