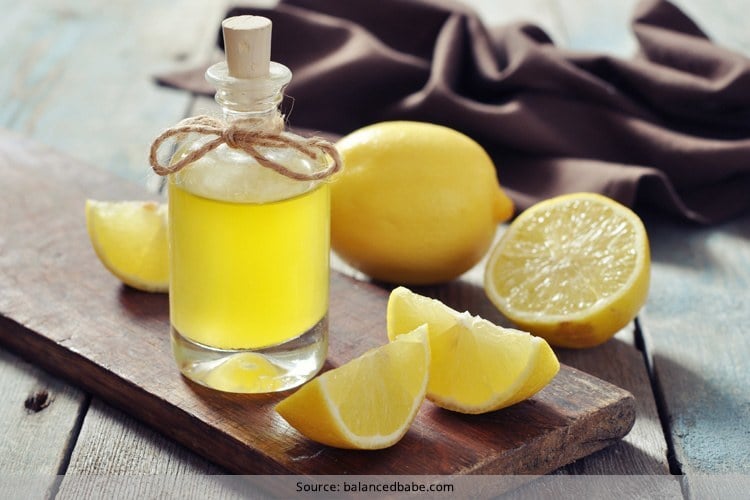 Being a little kid, I still remember how I indulged into my first lemon tasting drive and rounded up with a crumpled, pathetic, disgusting face and a bad after taste that was so strongly sour. I abhorred lemon personally and could never again get myself to prefer sour food. But good news is that lemon actually turned out to be a friend in need, over the years. Here is how.
[Also Read: What Are The Side Effects Of Lemon Juice On Face]
Homemade Deodorant With Lemon Juice
Lemon is a citrus fruit, rich in citric acid which has antiviral, antifungal and antibacterial properties. They are a treasure of magnesium, calcium, Vitamin C and potassium which are high in antioxidants and good for skin. With its natural exfoliation properties, lemon helps remove dead cells and clears grim, dirt and muck hidden under the dermis. Thereby one can gather that no artificial chemical can match up to lemon's goodness. This article tells you how to make homemade deodorant with lemon juice to absolutely ward off that pungent body odour that everyone secretly resents.
Recipe 1
Ingredients:
Why these ingredients?
Lemon kills odour causing bacteria.
[Also Read: DIY Body Wrap]
Baking soda neutralises acids which causes bacteria
Process– Mix ½ tsp baking soda to once slice of lemon, wait for it to fizz and after some time, apply it on your armpits. Do it every morning after shower to get rid of odour. Be sure to not add more than ½ tsp baking powder.
Note: Do not use this recipe if baking soda makes your skin itch.
Recipe 2
Ingredients:
Lemon
Coconut Oil or Olive Oil
Process– Mix the two in proportion as per your need, do not put excess oil and apply on the underarms. Let the skin soak the mix, gently wipe off the area and put on your clothes.
[Also Read: Botanic Algae Deodorants]
Recipe 3
Ingredients:
Lemon
½ Tsp. Vinegar
2-3 Tsp. Water if needed.
Process– Take a spray bottle and put in the ingredients and mix well then spray on the body to use as a deodorant.
Recipe 4
Ingredients:
Process– Neem is the best antiseptic ever so you can be sure of no smell emanating from your body. Boil neem leaves in water, turn the gas off and add lemon wedges to the hot water. Let it stand for some time and cool. Once the preparation reaches room temperature, strain and store in a glass bottle. Spray the water after shower, let it be absorbed by the body before wearing your clothes.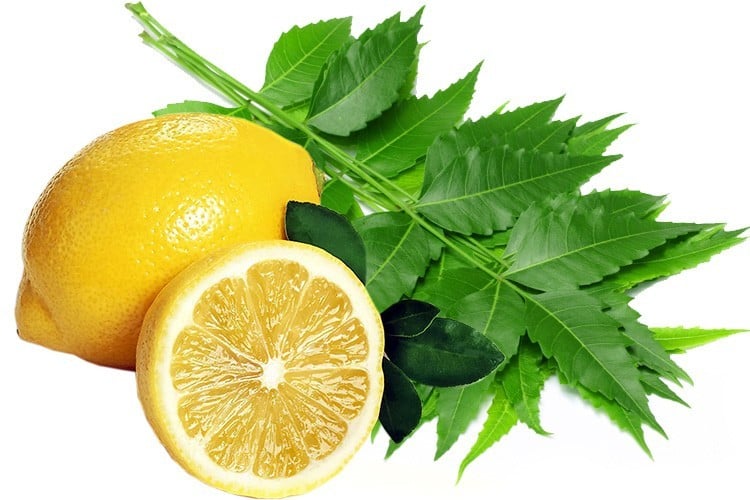 Recipe 5
Ingredients:
Try a recipe with mint leaves in the spray bottle or both neem and mint. The herbs come with therapeutic properties, moreover mint has a distinct flavour and intrinsic freshness quality in it. Moreover, it is also used in recipes for its moisturizing, cleansing and healing properties. Neem on the other hand has anti-bacterial properties, these qualities along with their anti-inflammatory quality work wonders in keeping the body odour at bay. So to the aforementioned recipe (recipe#4) you can add some mint leaves along with neem and boil, follow the same procedure and use as homemade lemon juice deodorant spray.
Recipe 6
Ingredients:
Process– Mix lemon juice with aloe vera and use as a deodorant. Both being good for the epidermis, it is surely going to work wonders for your skin and odour.
[sc:mediad]
Removing Odour With Homemade Lemon Juice Recipe
If you do not wish to put effort in making a lemon juice deodorant you can undertake the shortcut! Slice a lemon into two halves and rub each half on your armpit thoroughly to ensure it has covered the area under arms. Once you are done, leave it on for five to ten minutes and then wash it off. If lemon pulp sticks to hair, use a body wash to exfoliate the region.
A citric body wash can also work wonders in keeping body odour at bay. Mix few drops of lemon juice in your bathing water for the final rinse to feel refreshed throughout the day.
Why Opt For Homemade Non-Toxic Citrus Deodorants?
Using natural ingredients will make the odour disappear without making your irritating your skin or making it itch. Lemon deodorants will leave you feeling only refreshed without blocking pores unlike chemicals laden formulations which stop perspiration altogether which further takes a toll on health. Applying herbal recipes will lighten the skin too which is an added bonus!
[Also Read: Home Remedies For Dandruff Using Lemon Juice]
Also, our body is healthiest when alkaline, but scalp and armpits are naturally acidic areas, which ensure least bacterial growth. Therefore applying only baking soda or washing it with just soap makes the area alkaline therefore, helps breed bacteria and the deodorants only kill the smell caused by bacteria whereas natural agents kill the bacteria itself. Cool chemistry, isn't it?