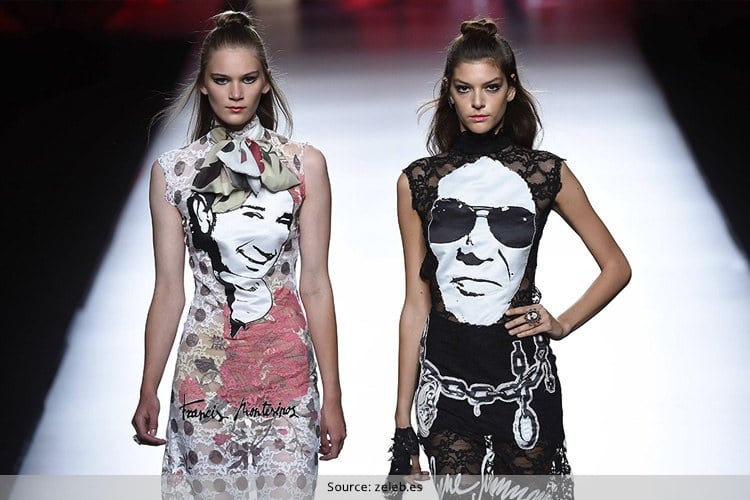 Jorge Vazquez, a renowned name at the Madrid fashion circle stunned the world with his sense of creativity. He brought about the prêt-a-porter SS2016 line at the halls of the Ambassador of France; it was quite a luxe affair with a collection very chic and splendid even though we saw many a number on pajamas and negligees on the ramps.
[Also Read: Colombian Fashion Statements]
What Happened Inside Madrid Fashion Week
It was a spectacle so delightful to the fashionistas eyes that we couldn't ignore any of the creations whatsoever at the Madrid fashion week.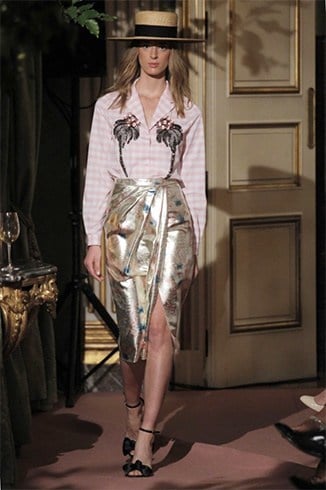 At the esteemed Mercedes Benz Fashion Week in Madrid, designers stunned us once again with SS 2016 collections and TELVA especially flaunted their best colors, shapes and designs with quirky patterns too. Quite trendy and very revolutionary, we think this style would go down very well with the Indian climes and fashion sense, don't you think?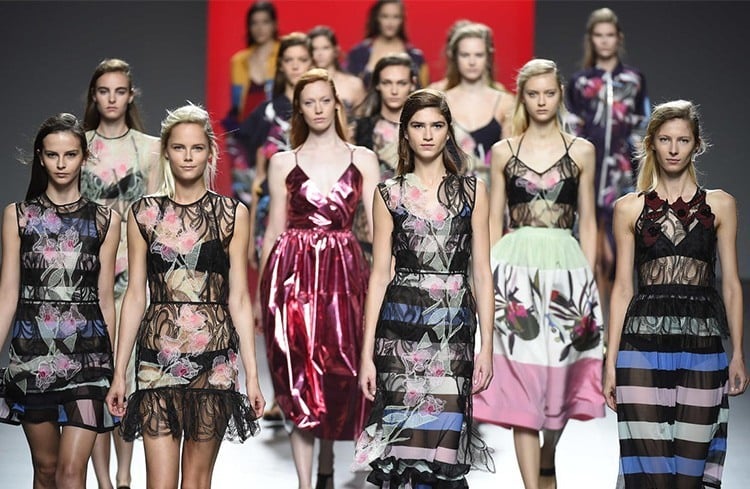 Rebellious and on the lines of the famous French thinker, Alain Hopes; also by dropping off all ego too, the SAMSUNG EGO sponsored Madrid fashion week show with Alain Hope as the essayist talking about many things, the show brought about a rebellious touch to the world of fashion that spoke high of breaking away from the norms. Patterns and silhouettes were experimented with, and androgyny was the norm at the Madrid fashion week.
[Also Read: Here's What Turkey Fashion Is All About!]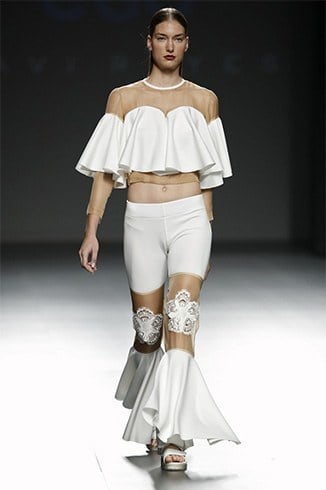 Inspiration so needed and one that would make not only heads turn but lose a head or two as well; you would be thinking which color is it that you see everywhere. When looking at the collection at the MBFW Madrid, SS 2016 seems to blow everyone's minds away.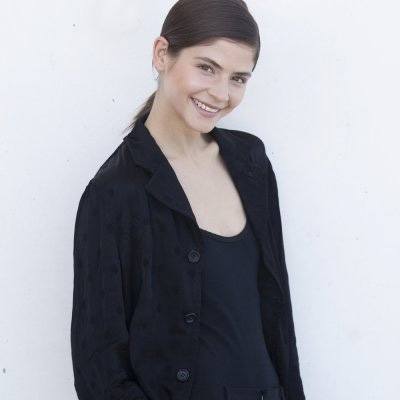 Mary Escorte's creations were a stunning lot too, with plenty of imagery and imagination combined. She renovated the childhood dreams it seems in her collection, with iconic daisies and spring season motifs and symbols, the festival of music held at the Madrid Street style fashion week too as an ode to her creation.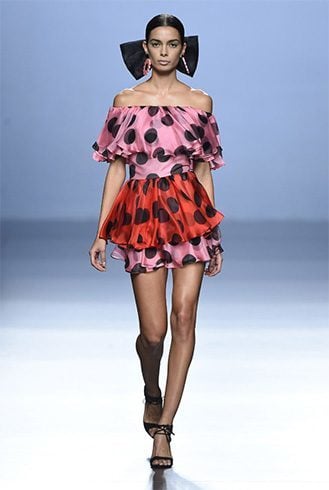 The 2nd Skin Co along with MBFW SS 2016 flaunted statements for the day; from Juan Carlos Fernandez to Antonio Burillo they both stole the show with stylish silhouettes which the world has been waiting for. We sure fell in love with what the The 2nd Skin Co had to offer us on the ramps.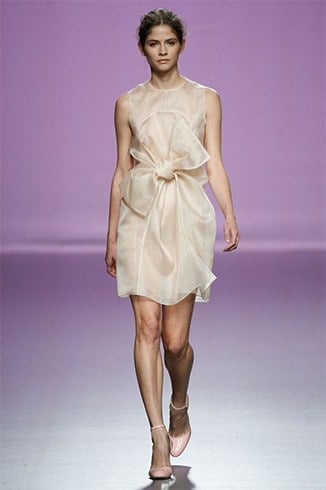 Fashion isn't predictable and this time it was daring and crazy, with plenty of unexpected adventures to deal with. It was a jungle out there with wild ecstatic prints thrown in. Designer Maya Hansen showed women in strong black jungle colors and haute wear, which see foresees as a major trend for the gothic lovers in bustiers and tropical hues, padded skirts long and flowing and neoprene fabrics for ciggy pants!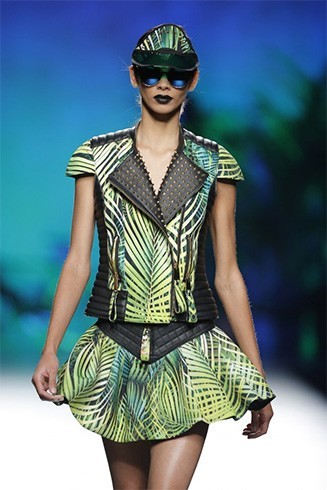 [sc:mediad]
Keeping it very exotic and chic for the beach to the parties so formal, Vidal chose to mark the trends in a seductive touch; who doesn't like a little sunshine in spring for the beach and pool parties, a formal do or an eventful gathering. Plush Lolita looks for sure as the Dress Code in Madrid; Vidal ensured his women spoke and embraced sensuality like never before.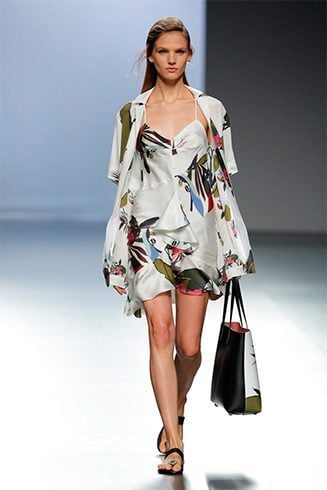 Arnaud Maillard anf Alvaro Castejon (famous designers) staged an epic collection at the MBFWM this time. Who ever thought that laser lights and galactic futuristic trends could have made the ramps rage with sexy heat? High tech fashion for haute couture, and a collection that you can daringly wear on the streets too- hats off to the designer duo for their unconventional SS 2016 collection.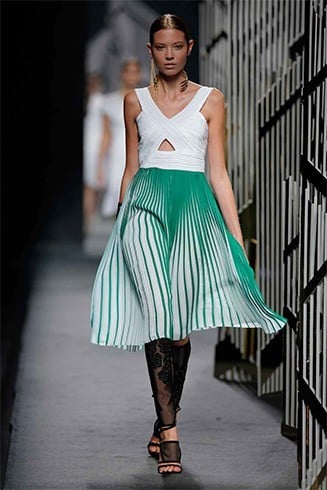 Ringing in the colours of Spring and for the MBFWM this time, the MOST VALUABLE summer collection came in ringing, courtesy Montse Bassons. Classy and yet with a grand taste, the context was pure sheer bliss!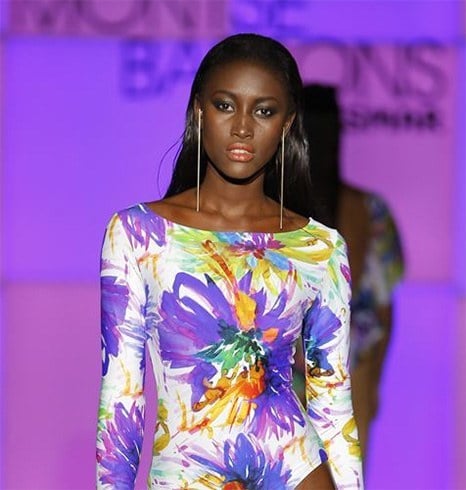 What to say about eminent Madrid designer Dolores Cortés ; her trendy hipersexy dresses were red carpet favorites it seems. The collection embraced the sex appeal of feminine charms, with thongs, crackles, transparency and tiny escotadisimas touched in gold. This is a trend that one would want to check out for the party times in SS 2016.
[Also Read: African Street Style Fashion To Adopt]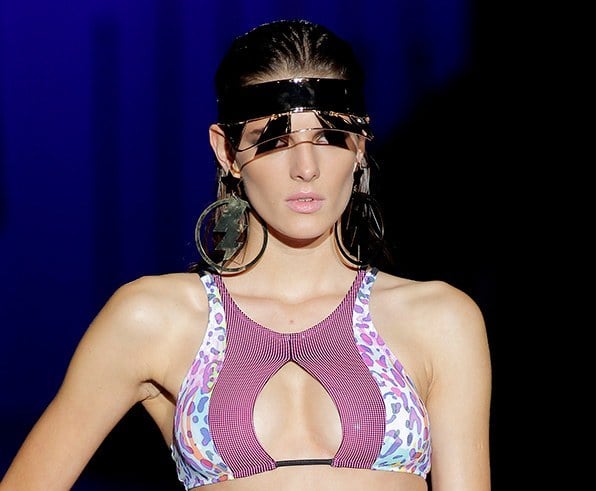 Here were some of the stunning numbers and collections shown at the Madrid fashion show. Do let us know how you would like to incorporate them in your fashion statement?