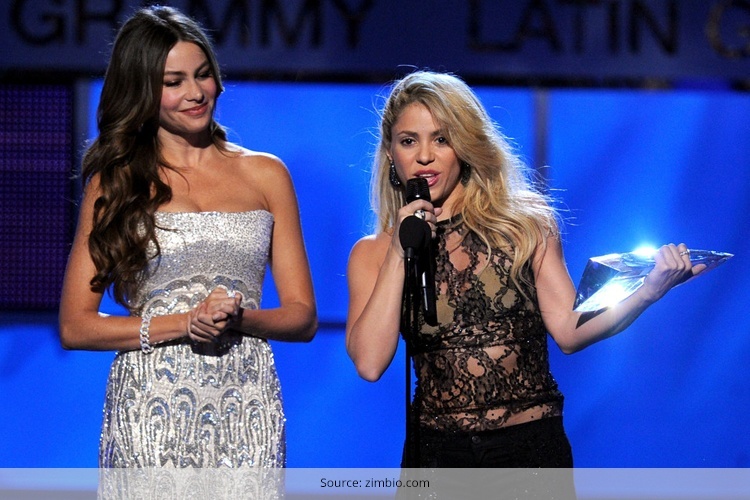 Don't we just love to drool and shake our bellies to the tantalizing numbers belted out by the ace singer and dancer, songwriter and mommy in real life, Shakira? And don't we just love it when Ellen De Generes pulls a fast one on our darling Sofia Vergara? If you have been closely following the two starlets, Colombian beauties are very talented in their own rights, you may have noted the various Colombian fashion trends the two leading ladies show us!
[Also Read: Italian Fashion]
Colombian women much on the same lines of Indian lasses are women with curves and lovely peach olive skin, and they are proud of it. This is probably one of the reasons why Colombian fashionistas such as Sofia and Shakira have no qualms wearing just about anything and flaunting their hips and bust line too. It is all about the attitude and confidence, much more than just the Colombian fashion numbers they wear which makes them hot, haute, sensual and a delight to watch on screen.
Traditional Colombian Clothing
Without much ado, let's bring in that confident look with the various fashionable and very elegant numbers our Colombian sisters wear and flaunt. Take a look at traditional Colombian clothing these cute and chic numbers!
[Also Read: Madrid Fashion]
1. A retro touch with a tartan skirt and a white V Neck shirt, perfect for the office or the college going lass who wants to keep it low key and yet look haute wherever she goes.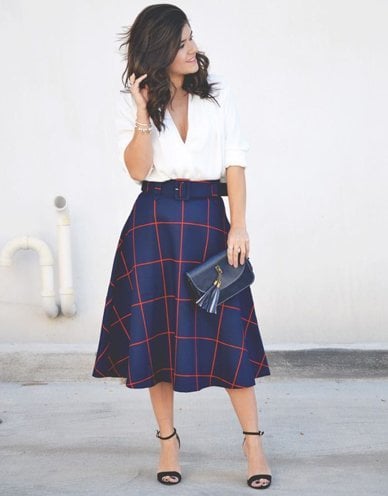 2. A far cry from the traditional Colombian clothing for sure, girls in Colombia love their stripes it seems. As seen on street style, girls love their cut crop trench coat, worn over white and black striped tops.
[Also Read: African Street Style Fashion To Adopt]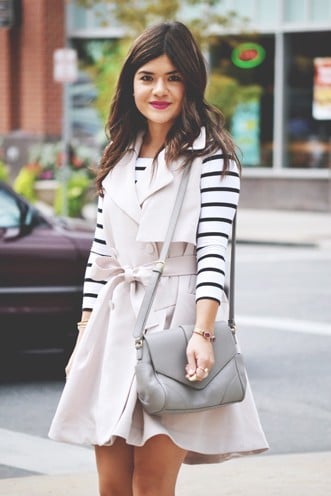 3. We did mention the love for stripes right, so here's another ensemble for Friday dressing that would make heads turn at work. A striped top with a shiny green bow waist skirt. Quite a touch from the good old 80s fashion in new age Colombia we say!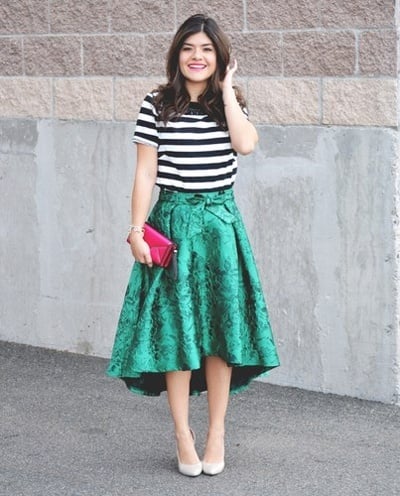 4. Fashionistas and fashion editors in Colombia do not go over the top in dolling up to impress or make an impact. It seems the Colombian women love keeping it minimal and low key, and they do believe in the adage; less is more.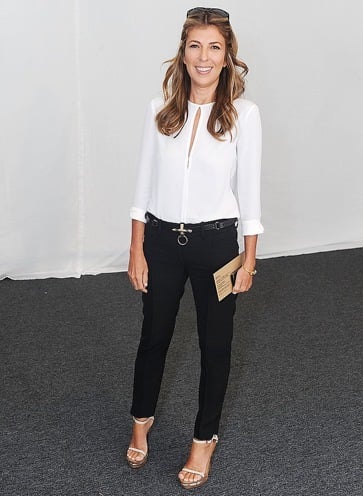 5. Psychedelic embellishments for the sexiest backs to flaunt, round Aztec printed circles on an evening gown in dark pink, makes a haute statement .
[Also Read: Italian Style Women's Fashion]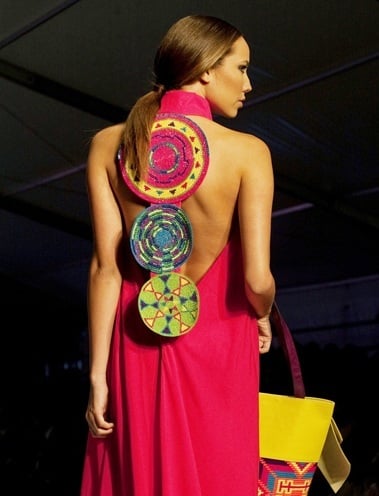 6. Leather jackets with an oversized woolen cardigan, paired with skinnies or leather pants for the feet and a chic bag for company; daytime wear or Friday dressing, we leave that choice to you.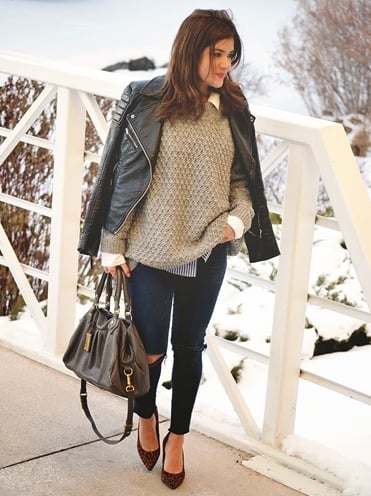 7. Loose flowing rompers for the plus size beauties with denims for the legs and heels for the feet; quite a simple yet sassy elegant statement to make. Wear this when out with MIL for lunch, and complete the look with a heavy statement neckpiece.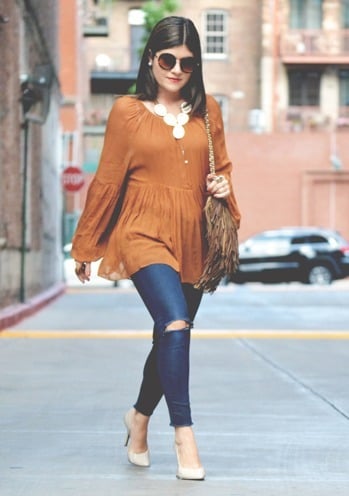 8. With winters around, you cannot afford to not look chic. Trench coats in large minimal checks and a black top paired with denims is a stylish way to hit the streets. Complete the look with ankle length boots and a pair of sunshades.
[sc:mediad]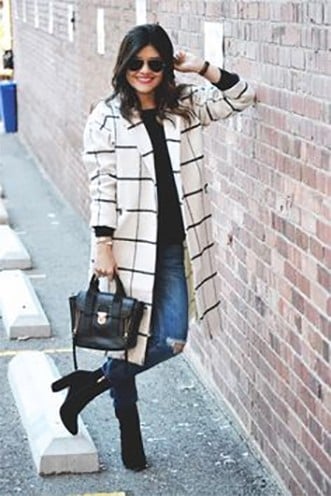 9. Prints are hot trends for the winter parties and wearing a long printed monotone dress for the Christmas gathering would be a sexy way to make special moments happen. Your man may just not want to keep his eyes off you.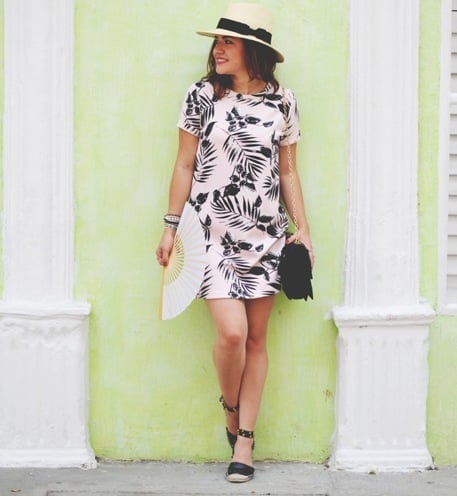 10. Much more than what Colombian fashion designers have to say, Colombian women make their own fashion rules and flaunt it too. Olivia Palmero (celebrity) for example shows off how to look haute and chic in a simple off shoulder top and a pair of black bottoms.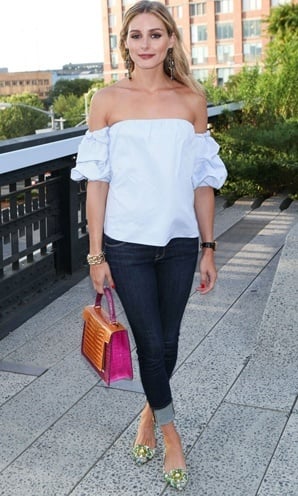 11. To throw in a little more colour at the parties during the day, Colombian women inspire us with the quirky sunshades and multi colored tops and skirts they wear. Don't we just love their sense of style?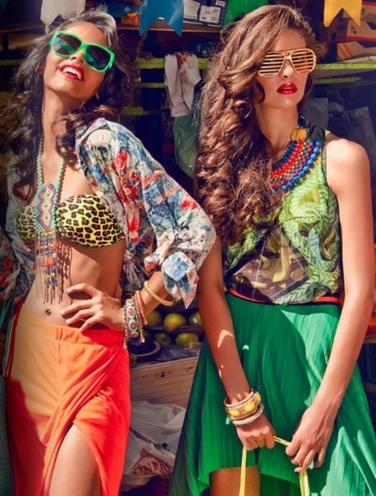 12. Designer Micaela y el Volcán Collections shows us how a pretty Aztec printed cut crop dress can look a billion bucks when worn right. Thinking of this number for the Christmas parties, are you?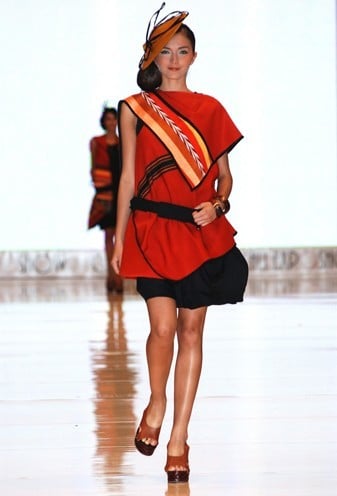 13. Beating the blues with blues. A blue printed top with tassels hanging cute and a pair of blue palazzo pants make an entry into self-respected fashionistas Colombian fashion style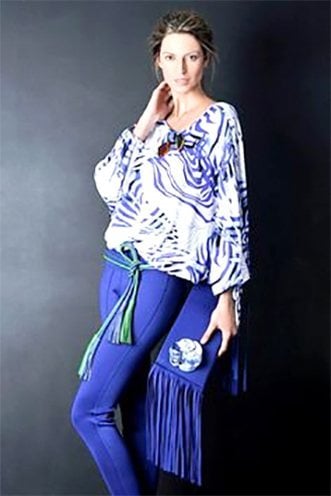 14. We love the simplicity of the multi hued silk evening gown worn by Andrea Serna at the Festival Internacional de Música, Cartagena de Indias.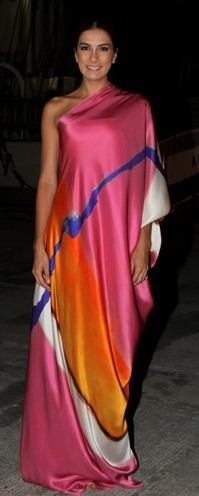 15. As seen at the Bogota Fashion Week, designer Wayuu makes a statement with an overflowing solid hued evening cocktail number. The neckpiece shouldn't be ignored!
[Also Read: Here's What Turkey Fashion Is All About]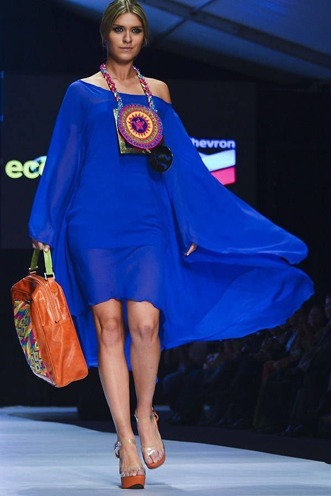 Did you love the various Colombian fashion trends we showed you here. Wait for more since we shall bring you news from the latin world with regard to fashion and soon!