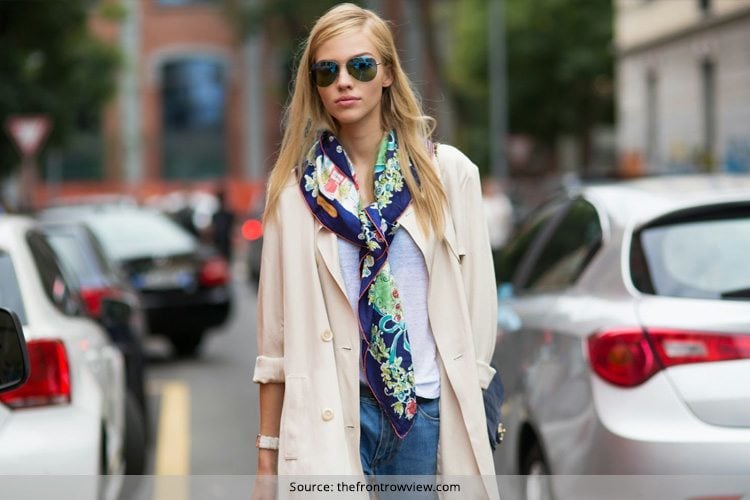 With full respect to Indian women, New York women are masters in power dressing while French ladies walk down the path of effortless elegance. What about Italian divas? They are bold and exploratory, much easier to identify given their sense of dressing which is like bombshells, and oozing sex appeal.
To all the die-hard movie addicts, there is nothing more exciting and satisfying than watching Italian movies, you know the old black and white ones, with women walking down the streets looking gorgeous.
[Also Read: 7 Fashion Secrets From French Women]
Though some of us do wish we were like Monica Bellucci or Sophia Loren, but at times it becomes difficult to understand how to be one.
For that, you need to understand everything about Italian style women's fashion, the Italian style fashion tips and how to look like Italian woman. Every Italian lady at the end of the day is a fashionista in her own right. She is not just graceful looking, she is equally well-dressed.
Italian Style Fashion Tips
We have put together some of the best fashion tips of contemporary Italian women. One thing is for sure. You will not only fall for Italian women but more of their fashion sense and preferences.
Tip 1 – Make Your Outfit Around One Statement Piece
Italian women have it on their finger tips – how to look extravagant and a timeless beauty. And a one statement piece contributes a lot to Italian style women's fashion.
[Also Read: Ugly Trends That Are Back And With A Fashionable Bang]
This can be in the form of top with ruffles or some bright colored pants that have the ability to stop the eye and create an interest.
You can also make a statement through earrings and huge ones, shoes and even a purse. But the rulebook says stick to one bold item keeping other items in fashion neutral and understated. This will not overshadow the one great piece you have and help you bring about real Italian style.
Tip 2 – Invest In Basic Wardrobe Of High Quality
Cheap clothing that lasts for one season is a big no-no. We are talking about a highly modernised culture of Italian style women's fashion which is not about short cuts. So, look out for essential wardrobe staples that will last till your last breath.
Having said that, neutral color basics are a definite yes. Exquisite quality white shirts and black pants should be there in your wardrobe.
[Also Read: A Sneak Peak At Prague Fashion]
Tip 3 – Good Lingerie Is A Total Must
Poor undergarments under the most expensive piece of clothing are a disaster. That is why one of the easiest ways to encash on Italian style fashion tips is investing in good quality lingerie. They will not only make you feel sexier, but give you the confidence and posture too.
Tip 4 – Glam Rules
Sequins, glitter and gemstones are very much a part of Italian fashion tips. This not only gives you an excellent style quotient, it enhances your body language and appeal to heights.
[Also Read: Italian Fashion]
But be careful as excess of it is not good. Whether you wear a sequin skirt, glitter shoes, try and balance them with neutral ones to give an elegant and sophisticated look.
Tip 5 – Shoes
Footwear is important, as much as pedicure. Keep tennis shoes for tennis court and walking shoes for the park. Style and comfort are most important first. Then only do they add that spice element in Italian dressing.
While cobble stones might throw a spanner, heels give a new definition to women's fashion.
[sc:mediad]
Tip 6 – Fashion Accessories
Italian women are rarely seen without a glorious pair of sunglasses on.
Talk of lipcolor, then there has to be a red in the beauty closet and handbag.
When it comes to Italian fashion, it is hard to separate Carla Bruni and her famous Bulgari statement jewellery pieces that scream Italian luxury.
Hope you have made up your mind on adopting Italian style fashion tips. It is a nice formula that will help you reach the corridors of elegance much faster and easier.
Drop in a line and tell us how you found these Italian style fashion tips.