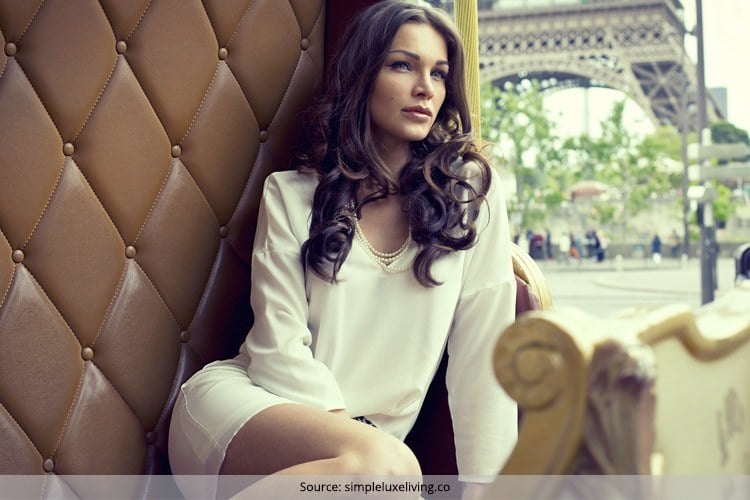 Always chic and gorgeous, irrespective of what the circumstances around them are. While the whole world and India included stands in solidarity against what has happened in Paris a few days back, let's salute the guts and bravery of the French who have bounced back to reclaim their status and happiness.
Keeping that in mind, we cannot but admire the courage of the French people, the women especially, who dress up like there's no tomorrow and believe in it as well. Et voila ladies, you inspire us all.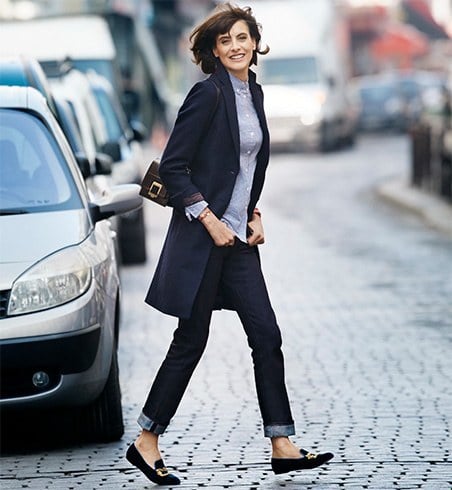 Without much ado, we would like to share a few notions about the French women style, which would include fashion tips, what to eat, what to drink and more!
How To Dress Like a French Woman
While talking about the French women style, we just cannot ignore how they dress each day and for the moment with utmost aplomb and oomph! The difference between them and us is that the French women by nature have been told to dress well; from grandmothers to mother, and aunts too, everyone has emphasized greatly on the importance of being well-dressed.
[Also Read: Indian Street Style Fashion Ideas]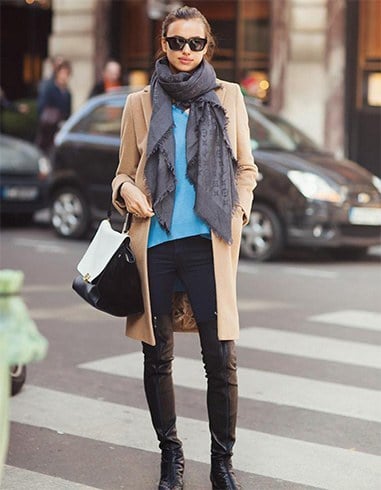 Now this isn't necessarily for the women trying to find potential mates, but for their own self-esteem and confidence. Not necessarily again that all the women in France are hooked and cooked by eminent French clothing brands; there are women who love their street style shopping and convert what they buy for cheap into haute items too.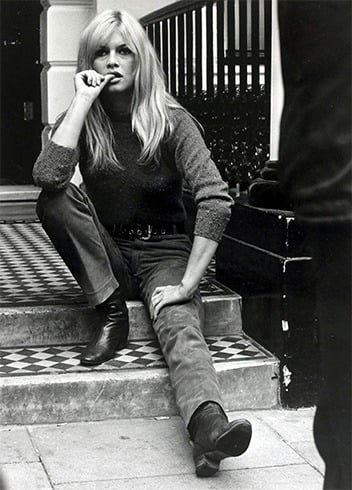 So if you really want to know how to dress like a French woman and emulate their style, beauty and personalities, let's take a ride in their bandwagon this time!
[Also Read:  Colombian Fashion Statements]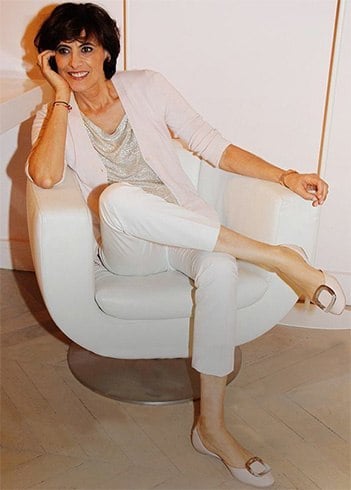 7 Secrets On French Fashion For Women
1. Less is more for the French woman. Unlike us who play with too many layers for daily wear or work, and let's not start with the big fat Indian weddings; French women believe in less is more to make heads turn and a powerful impact too. From makeup to clothes, shoes to accessories, they keep it minimal and chic!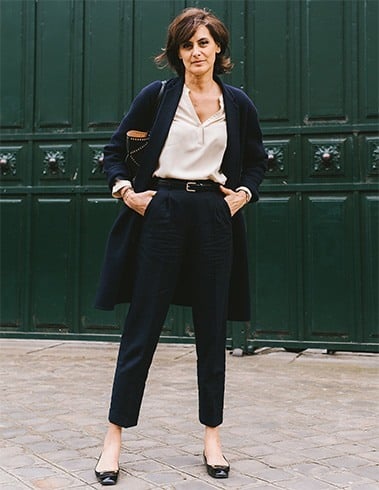 2. If you thought the French loved only their heels, you certainly were wrong. The fashion weeks may show women in heels only, but walk down the neighborhoods and you would see women of all age groups mostly in ballerinas and flats. The gamine French girl is happy in her flats; easy to wear and very comfortable or practical as a solution, when walking on cobblestoned roads are concerned.
[Also Read: Everything About High Street Fashion]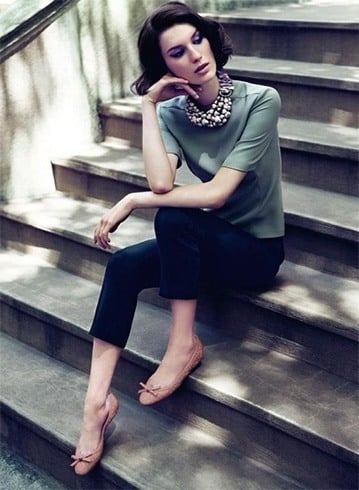 3. Delicate and neutral accents are their best friend. Very rarely would you find the French woman all dressed in shine and shimmer, and we are talking about the jewelry here. Unlike us, we wear studs or a heavy bracelet even to work, but with the French women, it isn't the case. Jewelry and accents worn by them are chic and minimal, neutral based.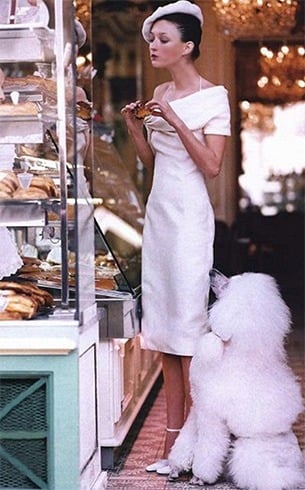 4. They love their motorbike jackets. Irrespective of the season, and since they hardly have hot harsh humid summers, the French women are known for their leather moto jackets. Yes, cutely called the moto jackets, you would see PYTs and women across the nation wearing them at least once or twice a week!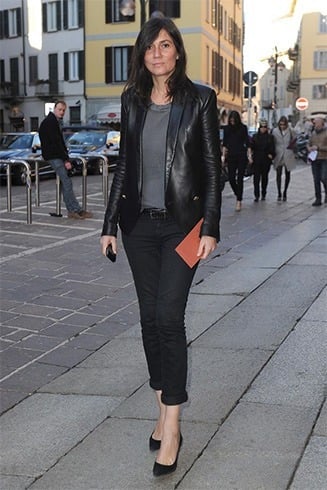 [sc:mediad]
5. They like the messy look at times and aren't so prim and proper as we perceive them to be, which is cool. Maybe the weather there allows them to do so, but the smokey eye look is messed up, the hair is hardly combed, the shirt is very rarely full-tucked and one cuff on the denims falls lower than the other; French women are nonchalant about a messy fashion status!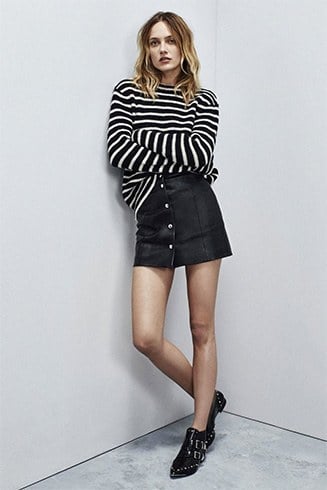 6. Bollywood should take a cue from this style statement. Too much skin show is BORING! The French women love to taunt and tease with a little skin show, and that's about it! They wear their sleeveless tops and short skirts, bikinis and maybe go topless while sunbathing too, but only when needed; not otherwise!
[Also Read: African Street Style Fashion]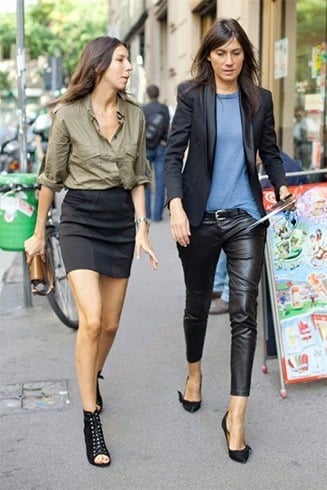 7. They don't mind experimenting with the old and the new, fashion styles. From vintage to new-age prêt a porter looks, the French woman loves mixing them all and trying it out. We Indians tend to mock at the same when someone does it, or are too conscious about who has to say what!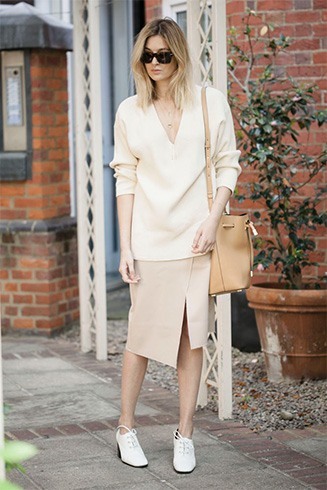 So we've told you about how French women dress and we hope you learnt a thing or two about being bold, brave, sassy and chic in your style statements too!
Image source: pinterest.com