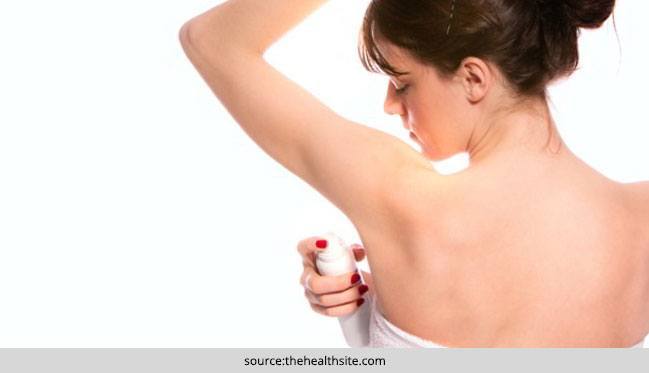 The deodorant market is overflowing. So many choices and so many options! So, how do you pick on something which will suit you and also keep your pits smelling fresh all day long? The path to finding the right deodorant is treacherous. But don't worry; this is why we are here. We are here to guide you and help you find the best deodorant.
[Also Read: Botanic Algae Deodorants]
Price Should Be Right:
By now you may have realized that deodorants are cheap cousins of the perfumes. So, remember, the most expensive ones are not the best ones always. Deodorants come in all sizes and shapes- as roll on and as sprays. Always compare the prices before you plunge into the market. Deodorants are cheap and effective. Sometimes, the high end ones may be a little expensive, but you can settle down on a cheaper version. If you want to burn a hole in your pocket, find a good perfume. But do not blow out a fortune on deodorant.
[Also Read: What Causes Body Odor]
Long Lasting Joe:
This is the key to a good deodorant. While most deodorants offer 24 hour protection, you should look out for this key aspect on online reviews. Unlike olden days, now you can actually see for yourself how a particular product is rated in the market. Read up and see whether the product is liked by most people. If you see that most people love the long-lasting deo, then go ahead and buy it! It would be your safest bet.
[Also Read: Home Remedies for Summer Heat]
Battling Wetness:
A big no-no during the summers is your Body Odor. Coupled with Wetness, it can be such a mood kill. Always look for deodorants which also fight wetness. You would be very embarrassed to have stains on your pits right? So, a deodorant which not only fights odor but also prevents wetness is the best bet for the hot and sticky summers. You do not want a bad impression with those unsightly pit stains! These would be best deodorants for Summer.
[Also Read: Different uses of the deodorant]
Go For All Natural:
All natural deodorants may be a little hard to find, but instead of spritzing yourself with chemicals every day, wouldn't it be better if you could use some natural ingredients instead? Natural deodorants will keep you odorless and sweat-free for a long time. But they may come at a price. So, make sure you research the market well before deciding on the deodorant. Natural deodorants are aluminum free and some of them are also vegan! They are a little different from the conventional deodorants, but man, they can last. So, if you are planning to settle on something which is a little different from the rest but is a value for money, then you should surely go for all natural deodorants.
[sc:mediad]
Be Extra Careful About Sensitive Skin:
The most common ingredient in most deodorants is alcohol and some anti-bacterial elements. They have at least 80% of alcohol and this can be quite an irritant for people with sensitive skin. Cosmetic allergies can be easily caused if you do not test the deodorant before use. Always make sure you test the deo on a patch of your skin to know how it would react to your skin.
The skin on the pits is even more sensitive. It would be a wise idea to thus test it and see whether you would really be able to deal with it.
[Also Read: Lemon Juice Deodorant]
Buying a deodorant is not that easy especially when you are spoilt for choice with so many brands claiming that they are the best deodorants for women. But always make sure you would test all the available brands and check reviews before you make the final choice.