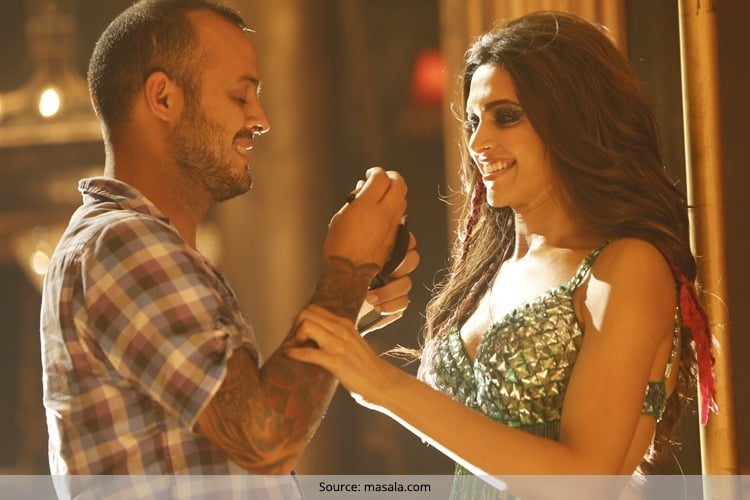 Deepika Padukone, Priyanka Chopra and Alia Bhatt are celebrities in leagues of their own. While Deepika Padukone is a very well settled and sought after actress in Bollywood, Priyanka Chopra is an International celebrity and as for Alia Bhatt, she's the young sensation grabbing her dreams and turning them into reality.
But being so different from each other, what could they possibly have in common? Nothing right?! This is where we are wrong. These girls and many other celebrities like Shraddha Kapoor, Katrina Kaif, Kangana Ranaut and Neha Dhupia have one thing in common. Their main man Daniel Bauer!
[Also Read: Easy Makeup Tricks Your Makeup Artist Never Would Tell You]
Mr. Daniel Bauer is the secret behind these girl's swach tavcha and ghane baal! Known to be the top hair stylist and makeup artist in B-town, Daniel Bauer has often times done celebrity hair styles and makeup.
Remember This Gorgeous Up-Do Of Deepika Padukone?
Well, it is all thanks to Daniel Bauer!
Do you remember that time when Deepika Padukone slayed her appearance with bold eyeliner and an intricate up-do? According to Daniel Bauer it is the classic up-do with a twist!
Did you know? Daniel Bauer is the Vogue Makeup Artist of 2015?
He's Also Done Madhuri Dixit's Makeup!
And Helped Aishwarya Rai Get Ready!
[sc:mediad]
And Clicked A Selfie With Jacqueline Fernandez!
Here's A Never Seen Picture Of Sonam Kapoor
Just Chilling With Ash, Ya Know?
Before we log off, here's a bit of trivia about Daniel Bauer. He has close to 150 magazine covers in his kitty. With 18 years of experience under his belt, he loves working with Aishwarya Rai, Deepika Padukone, Priyanka Chopra and Kareena Kapoor!