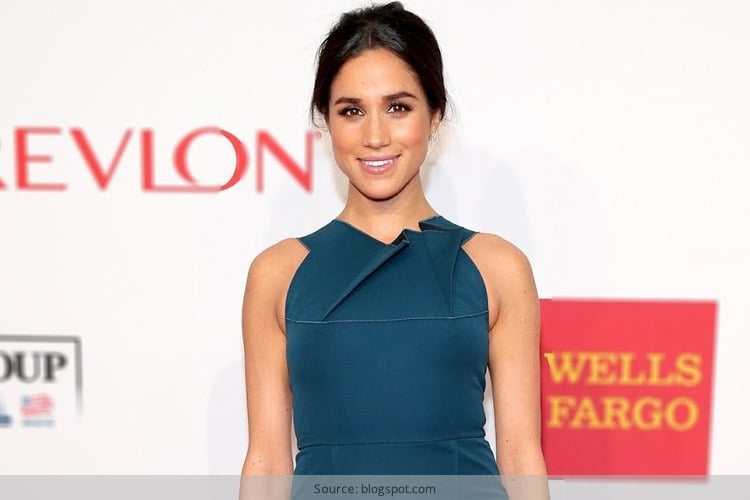 Hundreds of thousands of ladies around the globe are heartbroken since the news of Prince Harry having lost his heart surfaced. "Who is she?" is what they are wondering while the walls are talking in Europe and US. She is a commoner, an actress – not a star, though – in Hollywood. The controversy surrounding her has peaking on account of her social background that many consider beneath what is expected out of a princesses. The royal family however has stood by the prince and his decision to date Meghan Markle – yes, that's the name of the woman who symbolizes luck in today's day and age. Here is more on her:
Meghan is best known for playing Rachel Zane on the drama series, Suits. The Californian actress, despite a career in Hollywood had never been more on the headline than following the confirmation of her being the prince's girlfriend by Kensington Palace. The 35 year old was born and raised by middle class parents in Los Angles. Her mother is a yoga instructor and father photography director. The actress was introduced to the Hollywood rather early in life when her father took her to the set of the famous American sitcom, Married… With Children, where he was employed.
[Also Read: Knowing More Of Melania Trump Is Going To Be Interesting]
Education has always been important to Meghan. She went to Roman Catholic college and graduated from Northwestern University School of Communication in the year 2003. She holds double major, in international relations and in theatre, now that is diverse talent in a single person.
Luck seems to be too generous on Miss Meghan. Not only did Prince Harry's eyes gravitate on her while she was shopping oblivious of the fortune about to embrace her in a moment or two, while thousands of young girls work the sole out of their shoes in auditioning for roles, Meghan was discovered accidently when a production member took notice of her in a casual college party video recording. Meghan was in Buenos Aires working for the US embassy those days. In her early days, she was juggling dual careers in acting and calligraphy like a pro.
[sc:mediad]
"I didn't wait tables. I did calligraphy for the invitations for, like, Robin Thicke and Paula Patton's wedding,"  she tells Esquire. Not sure if the royals feel mortified that she chose to provide us with clarifications, but we maintain that even if she was waiting tables, she should be least embarrassed – after all no work is any lesser as long as it's on the path of integrity.
Though she has starred in major Hollywood movies like Get Him To The Greek, Horrible Bosses, and Remember Me, her roles mostly went uncredited. Before appearing in these movies, she was first seen on national TV when she featured in an episode of the famous medical drama General Hospital way back in 2002. She also bagged roles in CSI and Castle and Without a Trace.
Following many blink and miss roles, she finally won herself a substantial one in the legal drama Suits. She became a household name and was known widely as Rachel, the hard working paralegal working her way into Columbia Law School; her fan page suggests her, "as the eye candy of the associates. She is a respected member of the firm and one of the best when it comes to what she does, prompting the help of her other co-workers." The drama series is being filmed in Toronto, CA and that is where she stays these days.
Apparently, Prince Harry's love interest has a special interest in food. She is also enthusiastic when it comes to travel, fashion and beauty. Thetig.com is a lifestyle blog she has founded and updated quite often with the aim of inspiring and motivating woman and in her own words, to "reframe the beauty content to include think pieces about self-empowerment". Also, she is big on social media and boasts over 1.2 million followers on the photo sharing platform, Instagram, and is followed by over 343 thousand fans. Nearing her royal title, she is a lady in her own rights, she says, "I've never wanted to be a lady who lunches – I've always wanted to be a woman who works."
Meghan is vocal on issues of gender equality, and works as a humanitarian too. Their passion for human welfare works as a common force between Price Harry and Meghan. Together, they have worked toward the welfare of poor people in Africa immensely. Not only is her beauty, but her charity charms the masses too. Though future of relationships these days are highly unpredictable, but given that the palace has recognized the couple, we are waiting with congratulations in line. The world is already a fan of Kate Middleton, we are hopeful Meghan will stand shoulder to shoulder as a perfect loving sister-in-law to her and princess to the people of her country.
[Also Read: Soon To Be FLOTUS, Melania Trump Has A Style Statement Like None Other]